Risotto takes only 18 minutes and is just rice, broth, wine, shallots, butter and cheese.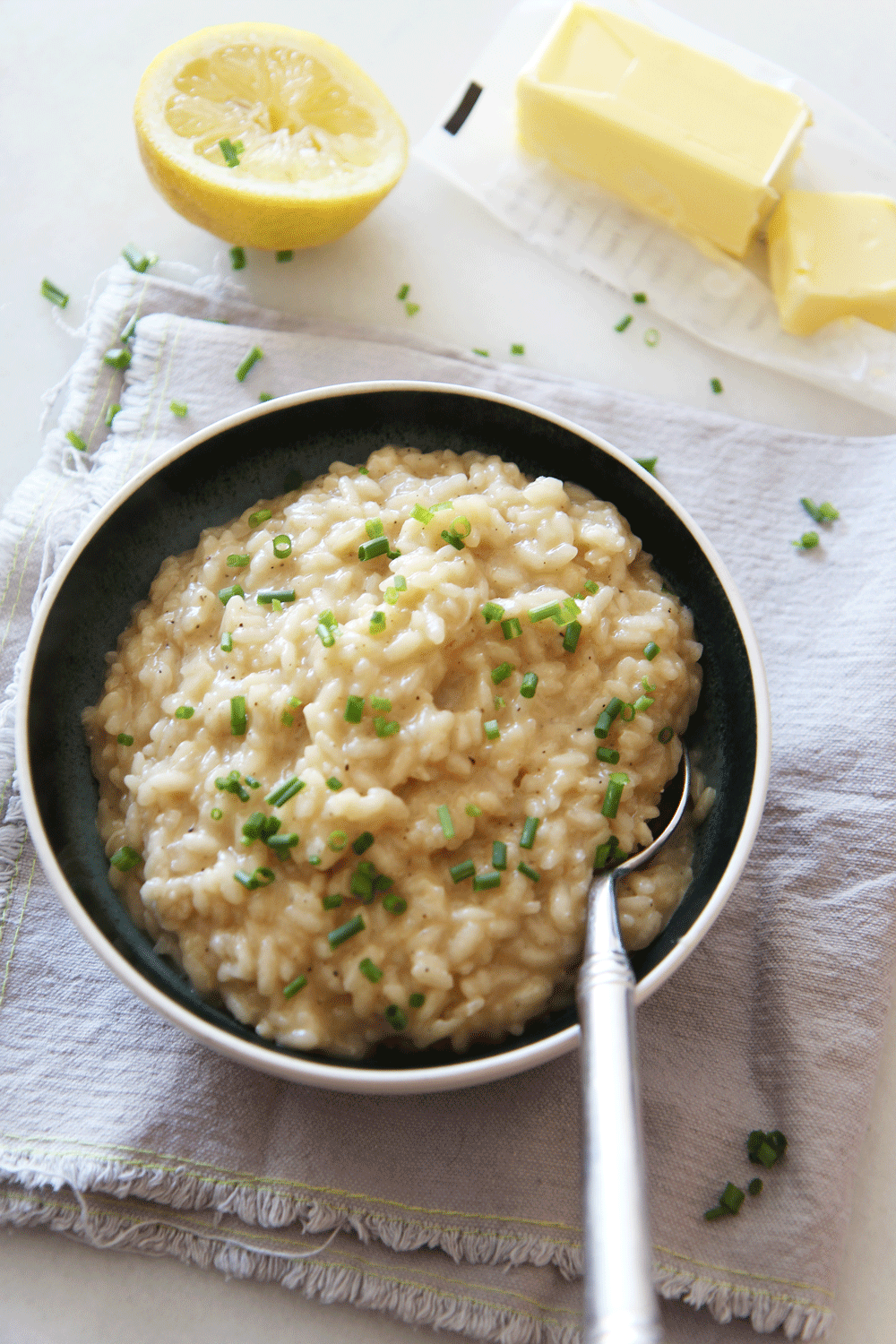 This is such an easy recipe! People think it is so hard to make. All you need to do is stir rice and broth together until it becomes porridge like. Then add butter and cheese and mix like your dancing at a party. The most time consuming part is slowly adding chicken broth. But this could be the perfect time to practice your gratitude and have 18 minutes for yourself.  As you stir the rice and broth think of the things you are grateful for or just zen out to the sizzle of the pot. The best part is few ingredients make a creamy cheesy carb happy meal. 
Steps For Risotto:
1. Cook shallots
2. Add rice and toast
3. Add wine until absorbed (
The Wine I Used In This Recipe Is My Favorite and They Deliver:
Click Here)
4. Add 1/2 cup hot broth, wait to absorb and add again until rice like porridge. 
5. Add butter and cheese!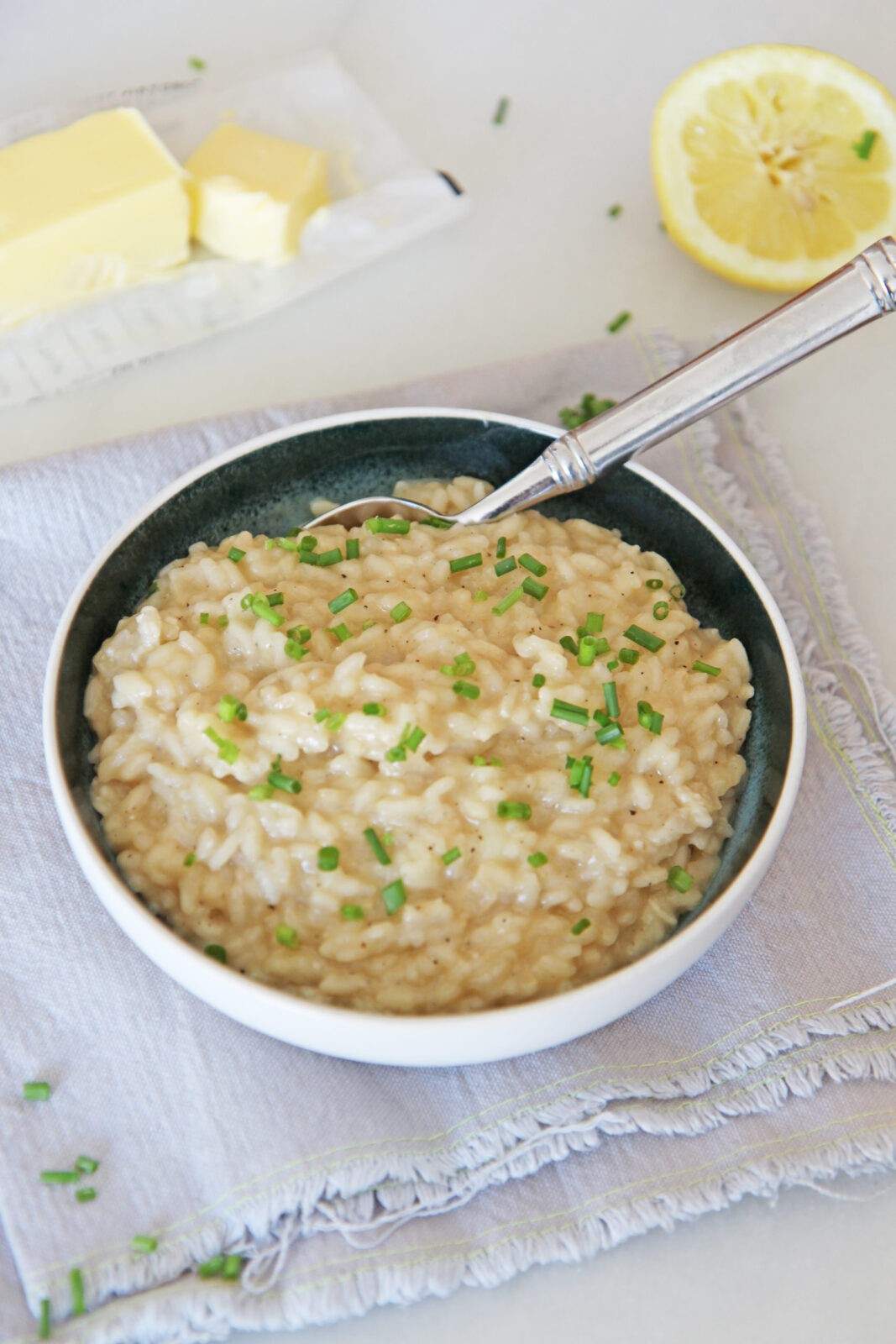 This is one of Tom's favorite dishes. I can actually make him this with no meat and he dopes not even say a word. I love this dish because after working all day, I use the 18 minutes of stiring and adding broth to practice mindful meditation. As I stir, I try to just be in the moment. My favorite book The Art Of Mindful Meditation talks about using every day life as your mediation. You don't just have to sit still and listen to calm music to calm your mind. As you stir the pot of risotto simple just keep saying "I am stiring the rice" and " I am making dinner right now" over and over and this will keep you in the present and calm your anxiety from the day. The book is so good for busy people who dont have allot of time. We all have to be in the kitchen to make food! So my mission is that we use it as a place for our self care. Hope this helps make a busy day a little less stressful and enjoy this awesome risotto.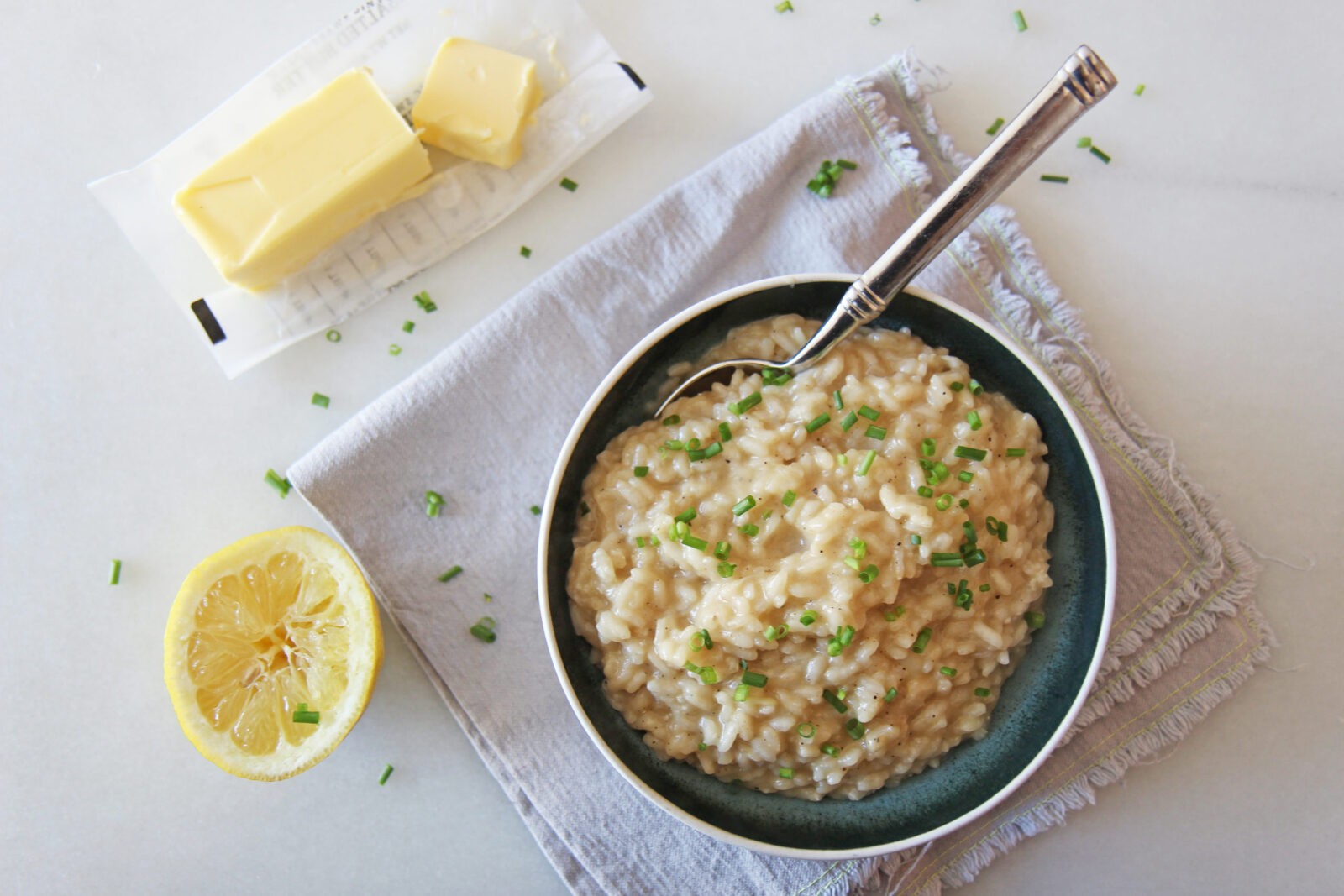 Recipe Hack / Cooking Tips:
Heat The Chicken Broth: If the chicken broth is cold when it mixes with the hot rice it shocks the rice. When the rice is shocked, it will not let out the starches. The starches are what make the risotto creamy. This is a common mistake and so easy to make perfect risotto.
Acid at The End: When you eat out before the chef give you the food they always finish with some type of acid. Lemon, vinegar, chocolate (if dessert) brightened the dish up. This is the same with risotto. At the end a splash of lemon brightens up a creamy dish. 
Gratitude While Stirring: Use the kitchen as a place for self care. As you stir or chop say what you are grateful for. I do this all the time so that cooking can be a time to recharge. Here is the book I recommended for Living in the Now on the video below: Click Here
The Wine I Used In This Recipe Is My Favorite and They Deliver: Click Here
Watch This Video On How To Make This:
How To Make Risotto
Ingredients
3 tablespoons extra virgin olive oil
1 shallot (chopped finely)
1 garlic clove (crushed lightly)
1 teaspoon salt
1 teaspoon pepper
2 cups arborio rice
1/4 cup dry white wine
6 cups chicken broth
2 tablespoons butter
1/2 cup Parmesan cheese
Instructions
First, add olive oil, shallots, garlic clove, salt and pepper on medium heat to a pot. Mix and stir for 2 minutes.

Next, add rice and toast for 2 minutes. Make sure the rice just becomes translucent and not brown.

Now add 1/2 cup of hot broth and mix until the broth is absorbed. Continue to repeat until the rice looks like porridge. The process should take 18 minutes.

Finally, add the butter and Parmesan. Turn off the heat and mix until butter is fully melted. Enjoy!
Other Easy Recipes:
Any question comment below or email! I love helping change the recipe!
My Favorite Ways To Save Money In The Kitchen: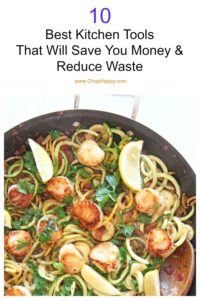 Check Out This book! It changed my life and keeps me centered:
ANY QUESTIONS OR COMMENTS? COMMENT BELOW 🙂
With a grateful heart and an amazing tummy – Jay
(Visited 725 times, 1 visits today)
Subscribe for tasty, free recipes!