Nothing like a hot bubbly spinach artichoke dip slow cooker recipe waiting for you when you get home. I call the slow cooker (crock pot) my personal chef. While I am away working hard and singing food songs all day, the slow cooker is making me dinner. It is the perfect decadent pasta reward for a hard days of work. The fact that it is creamy, garlicky, cheesy, and carb heaven helps too.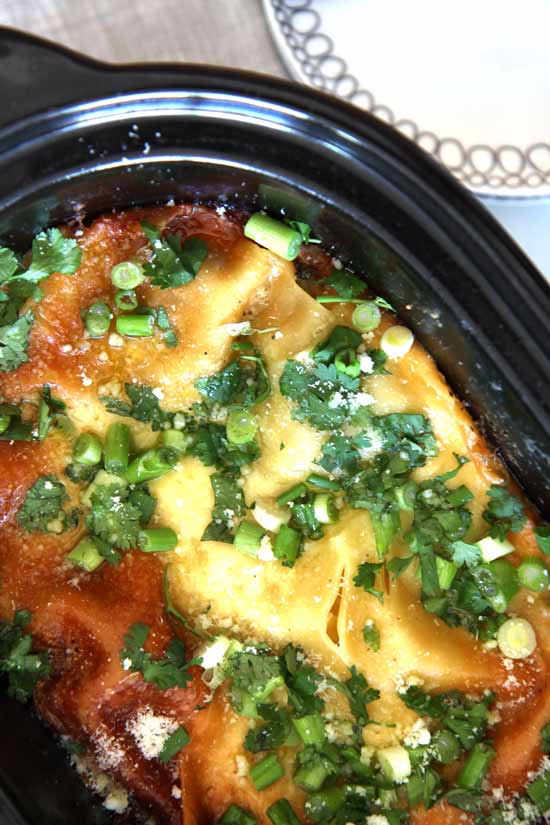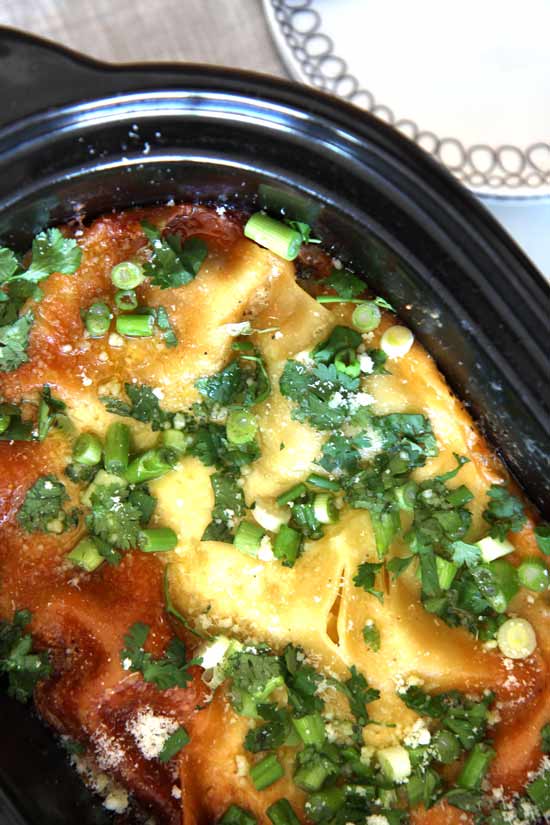 I brought this into work for all my staff and they went crazy for this! They said even cold it was like a creamy reward for life being tasty! Also, my official taste tester Tom thought it was layers of flavors. If he does not say that he sleeps on the couch lol! But seriously he loved it too and he is picky with anything that does not have meet in it! This is a perfect dinner for my busy friends. You make this once and have a couple days of dinner. This makes a tons of food. Leftovers lets me catch up on all my blogging as I work during the day and blog with you at night!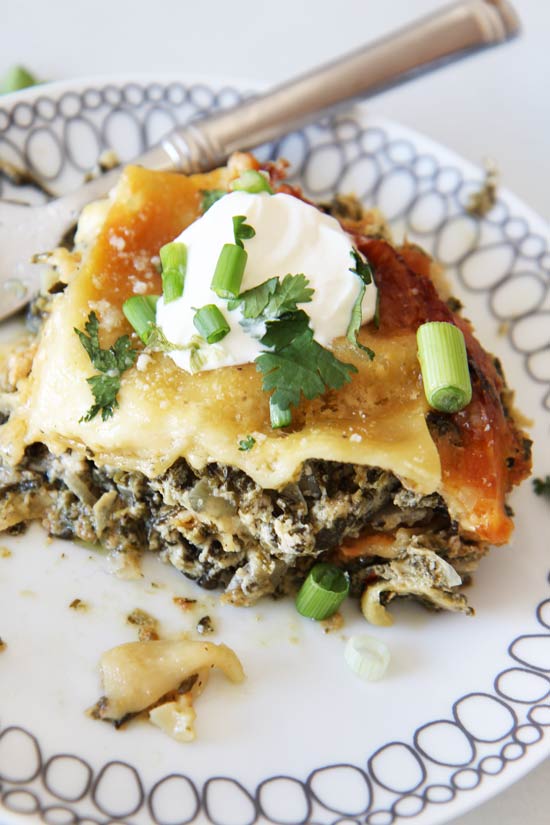 I hope this is your new go to slow cooker recipe and it makes cooking fun for you.
For more easy, happy comfort food recipes, check out our Pinterest Page
More Slow Cooker Comfort Food Recipes:
I cant wait for you to try this recipe!!! Cheers to comfort food love on a plate. Happy Cooking!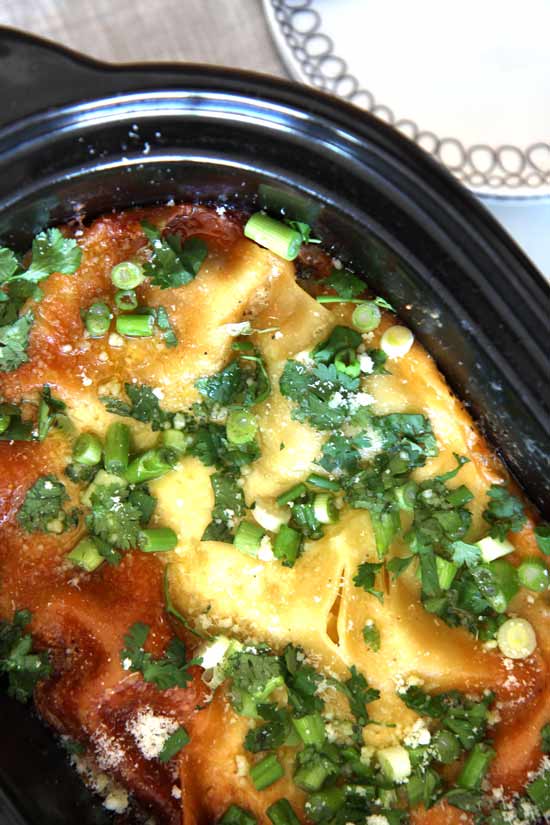 Slow Cooker Spinach and Artichoke Dip Lasagna
Ingredients
1 package lasagna noodles
8 oz cream cheese
3 cups Monterrey jack cheese (shredded)
1/2 onion (diced)
1 cup sour cream
1/4 tsp red pepper flakes
1 tsp garlic powder
1 cup Parmesan cheese (grated)
1 cup Alfredo sauce (jarred or homemade)
1 handful cilantro (or 1/2 parsley- 1/2 mint)
1 box frozen spinach (thawed and chopped)
1 can artichoke hearts (drained and chopped)
Instructions
Spinach Artichoke Dip Recipe:
In a bowl mix cream cheese, sour cream, onion, red pepper flakes, garlic powder, Parmesan cheese, salt, and pepper.

Set aside to assemble the lasagna.
Spinach Artichoke Dip Lasagna Recipe:
First, spray the slow cooker with cooking spray (this helps from the food sticking).

Next add 1/3 of Alfredo sauce all over bottom slow cooker.

Now add a layer of uncooked lasagna (break apart to make them fit).

Next, add 1/2 spinach artichoke dip on top of the noodles.

Sprinkle handful of Monetary jack cheese all over.

Now repeat the layers above 1 more time.

For the top layer, add more lasagna noodles on top, then 1/3 cup Alfredo sauce, and the rest of the cheese.

Cover an cook on low for 5 hours.

Finally, sprinkle with scallions, cilantro, and enjoy!
 NO BAKE DESSERT PARTY FOOD RECIPE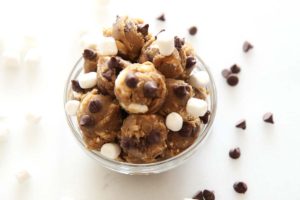 Your Dash Of Gratitude:

ANY QUESTIONS OR COMMENTS? COMMENT BELOW 🙂
With a grateful heart and an amazing tummy – Jay
(Visited 1,467 times, 1 visits today)
Subscribe for tasty, free recipes!