This is the easiest way to make ham is in a slow cooker!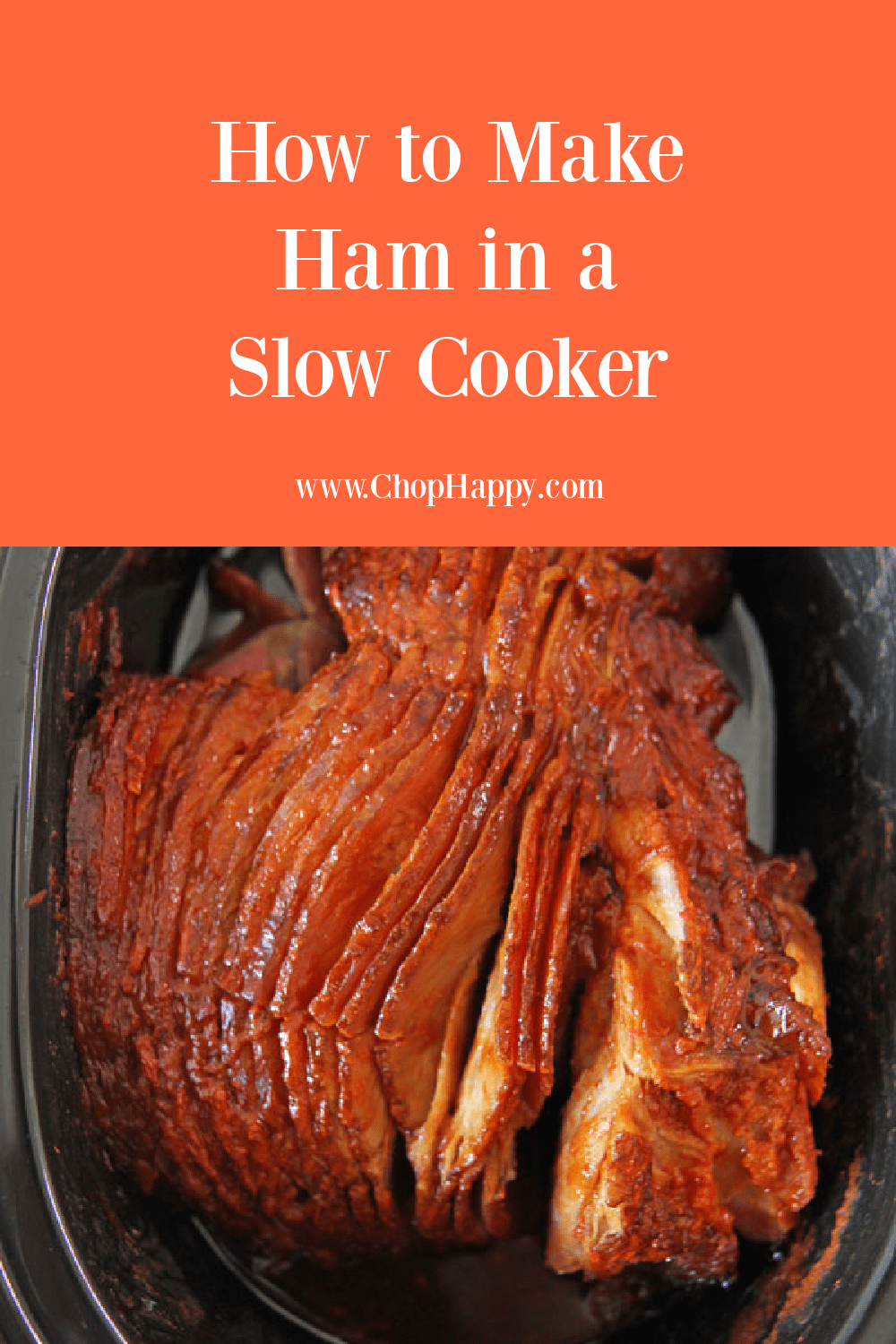 How To Make Ham in a Slow Cooker:
Buy Pre-Cooked Spiral Ham
Glaze the ham with favorite glaze or sweet and spicy glaze in recipe below! 
Place on low for 6 hours. 
For an awesome recipe see recipe below! 
This recipe reminds me how important it is to carve out time for ourselves to reconnect. Because its 3 ingredients and cooks entirely in the
slow cooker,
I use the extra time (that I would have been cooking) to eat slow and savor every moment. Living in NYC this brings me into the now and at peace.
Also, this recipe holds a special place in my heart. On my first date with my husband Tom, was the first time I had
Gochujang
! It was love at first site for both Tom and the
gochujang sauce
.
I hope this recipe makes you a super star in the kitchen and carve out some extra time for you to do things to center yourself. Comment below what you would do with extra time if dinner was made for you? Happy Cooking!
  Gratitude Tip While You Cook:
My mission with Chop Happy is to create easy recipe for busy people with a dash of gratitude! Since we all have to be in the kitchen at some point in our day lets use that time to zen out and gain more gratitude.
For the time the pasta cooks visualize your dreams as if it is already here. Working on you does not have to be a long drawn out process. It can be as simple as a couple of pages of a motivational book. The perfect book to read to learn more about finding calmness, your dreams and making your wishes a reality is
The Secret!
Read some pages while the house fills with ham joy. Hope this helps you find joy in a crazy day and I am so grateful for you!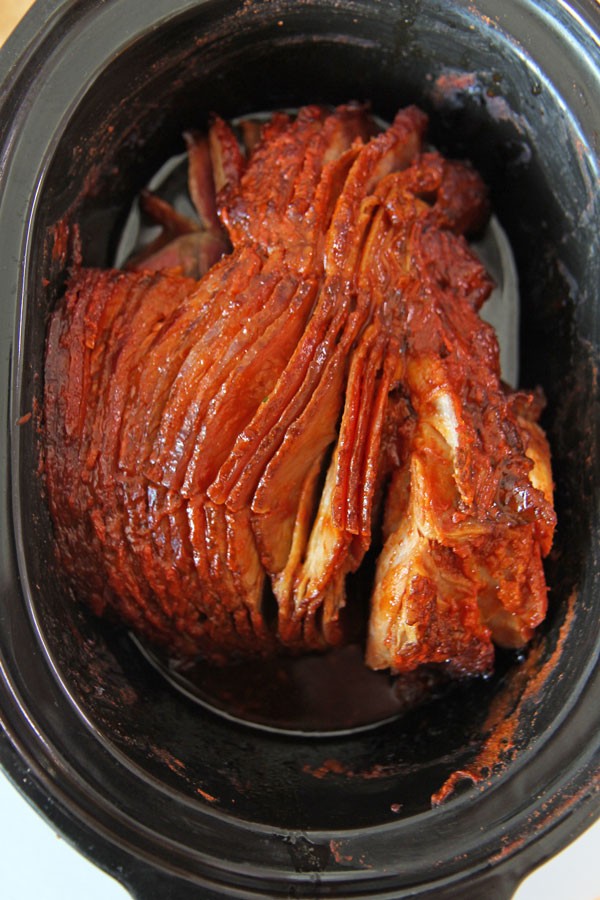 Watch How To Make Ziti in a Slow Cooker:
Tips & Hacks For Ham in a Slow Cooker:
Buy a Ham Pre-Cooked and Spiraled: This saves time cooking and makes so much easier to serve.
Make Life Easy With The Sauce: Simple honey and spicy sauce (see recipe below) mix spread on the ham.
Set it & Save Oven Space: The slow cooker does all the work and no basting needed. Leave on the counter and it does all the work. The best part is there is more space in the oven for sides! 
Slow Cooker Gochujang Glazed Ham
Ingredients
1/2 cup Gochujang
3 tablesspoons honey
7-9 pound spiral ham
Instructions
First, mix the gochujang and honey.

Next, place ham in slow cooker and spread mixture all over the ham.

Now, place on low for 6 hours and 30 minutes or until you get home from work.

Finally, when done baste with sauce and serve.

Optional: add cilantro, scallions and lime juice on finished ham. Also reserve some sauce from slow cooker to add at table.
Other Easy Recipes:
Any question comment below or email! I love helping change the recipe!
(Visited 899 times, 1 visits today)
Subscribe for tasty, free recipes!