The glorious magic of coming home from a great day at work, and the cherry on top is you have a hot bubbly baked ziti dinner waiting for you. I call slow cooker my personal chef because you drop everything in and it cooks your dinner for you! Also, this is such a easy fun weeknight dinner that will make everyone smile!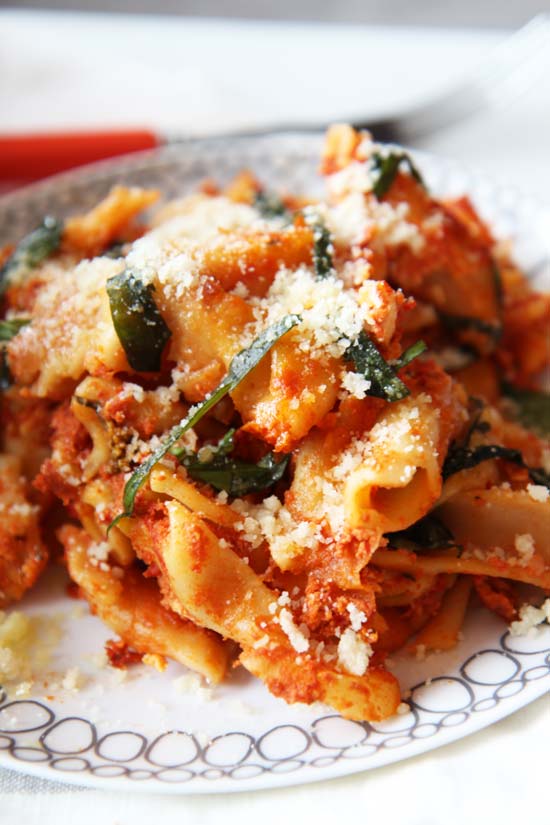 When I was a kid, my Mom would allow us one night a week we could eat any comfort food dish we wanted. This was one of my favorite childhood memories and pasta was always one of my top picks. Now, when I sit down with Tom and our french bulldog (Charlie) and eat pasta I am transformed to those happy memories of comfort food night.
First of all, I love making this recipe because there are always leftovers. Also, you drop dry pasta in the slow cooker so you save the step of boiling the pasta. Finally, I have a system for this recipe, that makes it even more easy to get dinner on the table. Throw everything in the slow cooker, then put it in the fridge Sunday night. Monday morning before work, take it out of fridge, and turn on the slow cooker before leaving for a happy day. This way your first day of the week is greeted with hot, saucy, and cheesy pasta smiles.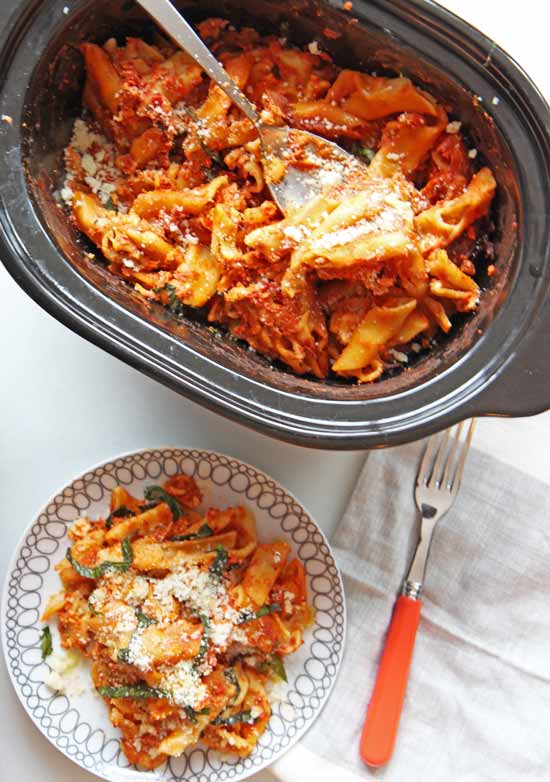 For more easy, happy comfort food recipes, check out our Pinterest Page
More Easy Slow Cooker Recipes:
I cant wait for you to try this recipe!!! Cheers to comfort food love on a plate. Happy Cooking!
Slow Cooker Baked Ziti
Ingredients
32 oz Jarred Marinara Sauce
16 oz Ziti (dry noodles)
2 cups ricotta cheese
1/4 teaspoon red pepper flakes
3 sprays cooking spray
1 cup mozzarella cheese (grated)
1/4 cup water
Instructions
First spray the inside of the slow cooker to prevent the food sticking.

Next pour in all the ingredients, except the mozzarella.

Now, mix all the ingredients until well combined.

Next, add mozzarella cheese on top.

Put lid on and cook on low for 5 hours.

Enjoy this cheesy, bubbly, pasta dinner!
NO BAKE 5 MINUTE DESSERT RECIPE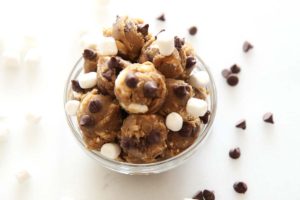 Your Dash Of Gratitude:

ANY QUESTIONS OR COMMENTS? COMMENT BELOW 🙂
With a grateful heart and an amazing tummy – Jay
(Visited 2,305 times, 1 visits today)
Subscribe for tasty, free recipes!