Sweet and creamy taco stuffed sweet potatoes with mounds of citrusy guacamole for a simple 20 minute Meatless Monday recipe!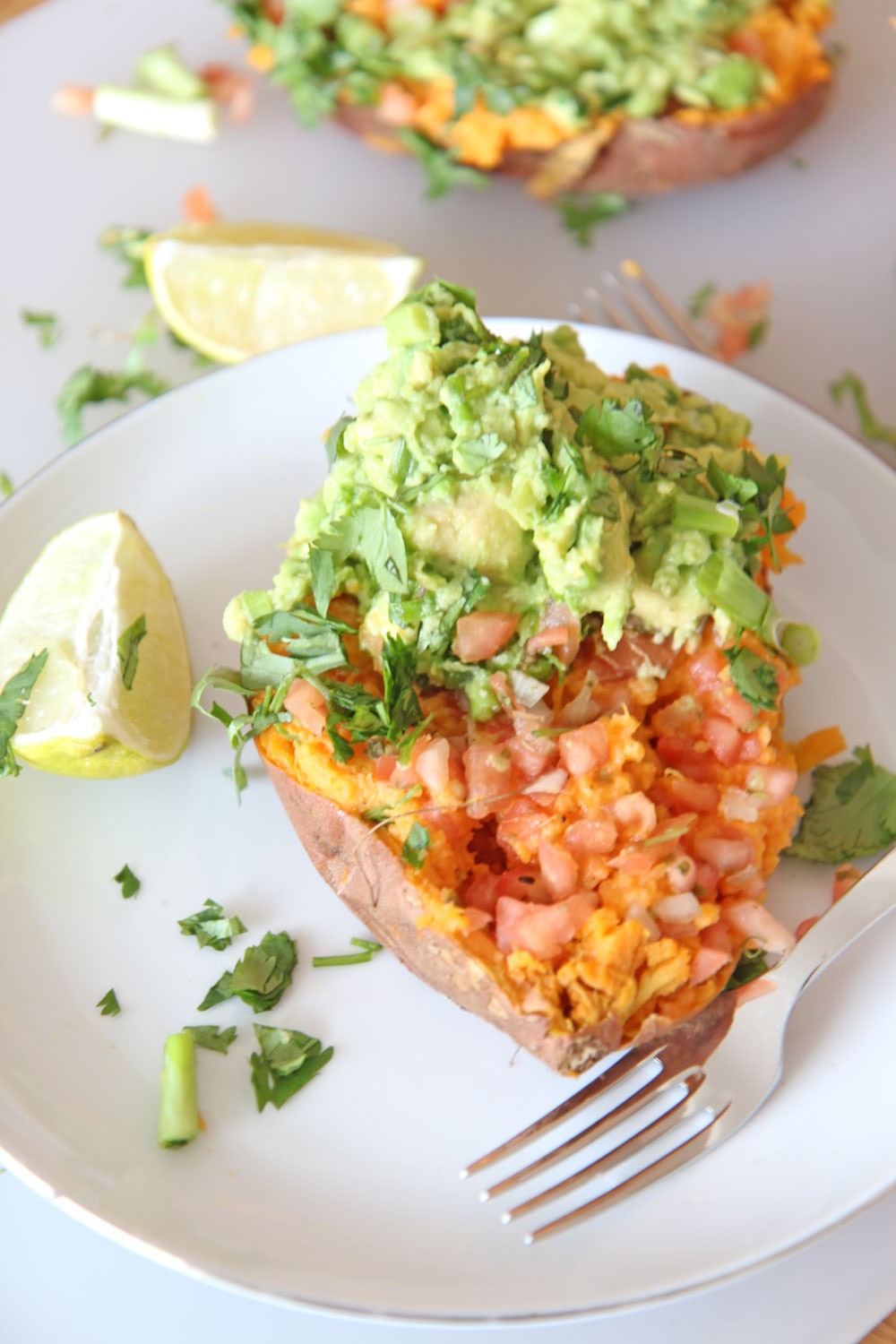 Me and Tom have been together almost 13 years now. As you can guess I happily do most of the cooking. Tom does not like to cook and he loves my cooking. But when we first started living together he use to want one night he wanted to get dinner for me. We called it taco night (because he would bring home burrito bowls for us every Thursday). It was so cute how excited he was to "make dinner!" So I am made this recipe in dedication of Tom and his taco nights! He loves sweet potatoes and I love guacamole so this is the perfect love connection of dinner. I think it is so important to thank the people you care about for the little things. The little things come without obligation, straight from the heart, and with true love. When Tom came home after I made this he was so happy I remembered those times. It also brought back so many happy memories of the beginning of our time together. Tell someone you love thank you! Say thank you for something small they do that makes you happy. I hope this post inspires you to make someone smile.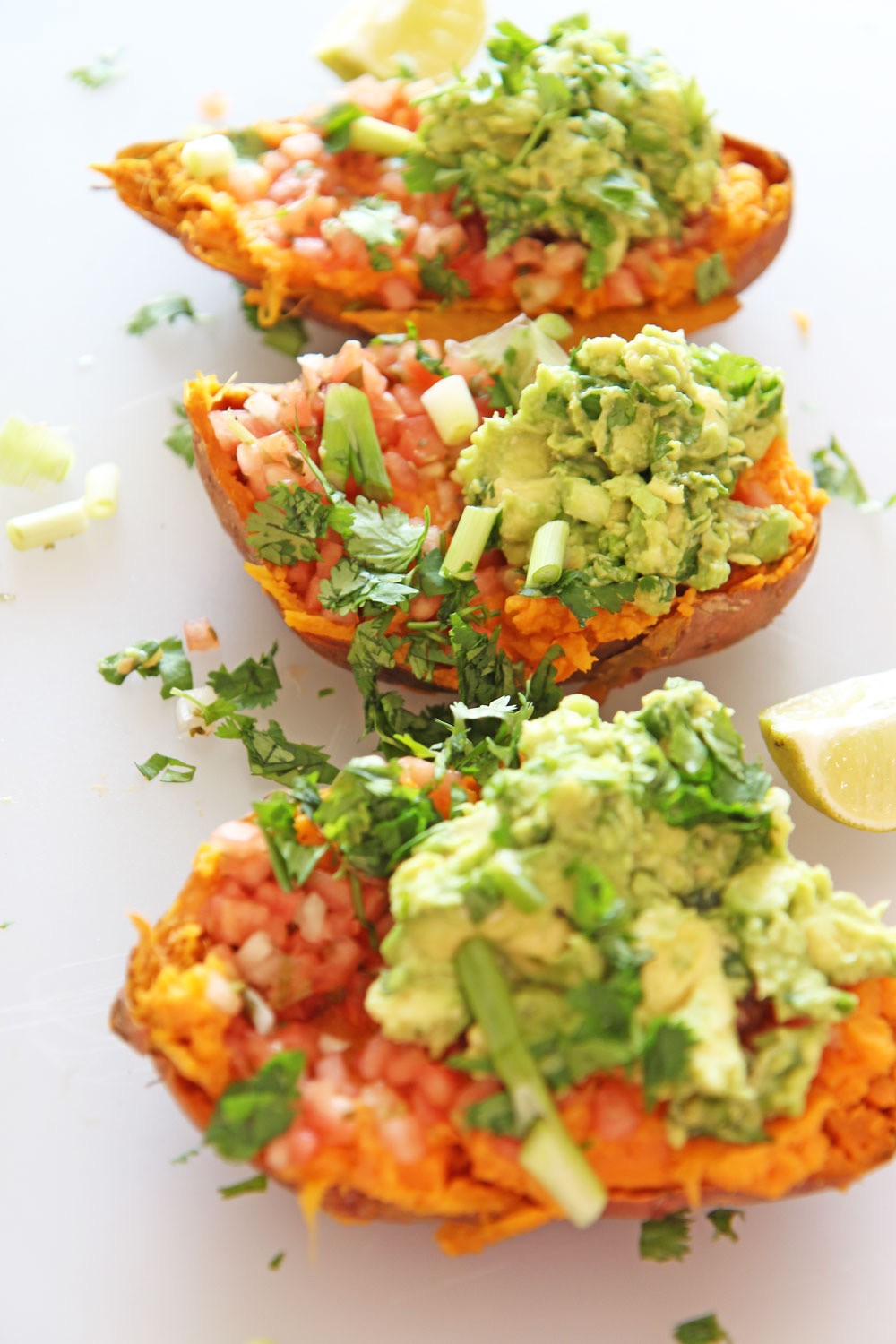 Me and Tom work/live in NYC and are super busy so this recipe is a perfect quick 20 minute taco recipe. The sweet potato cooks in the microwave in under 10 minutes. The guacamole is simple with lots of flavor, and the inside is seasoning mashed sweet potato, and Greek yogurt. This is the perfect meatless Monday, vegetarian recipe, or healthy-ish dinner idea. Also, sweet potatoes pack so much flavor on their own not much else is added. Check out the video for fun cooking tips and hacks.  Cheers to recipes that celebrate you!
Hope you love this recipe as much as me and Tom do! Happy cooking!
Recipe Hack / Cooking Tips:
Cook the sweet potato in the microwave: You save 40 minutes of cooking time. Cooking potatoes in the microwave takes 7 minutes. Cooking potato takes 50 minutes. The microwave is a busy families friend.
Guarantee a juicy lime: If lime does not seem juicy. Put in microwave 10 seconds and it will soften up.


Things you will need:
Watch how to make this easy recipe: 
Guacamole Taco Stuffed Sweet Potatoes
Ingredients
Taco Ingredients:
2 sweet potatoes
1 teaspoon taco or chili seasoning
1 tablespoon Greek yogurt
1/2 lime (juice)
1 teaspoon salt and pepper
Guacamole Ingredients:
4 avocados
1 lime (juice)
1 teaspoon salt and pepper
3 scallions (chopped)
1 jalapeno (de-seeded and chopped)
1 handful cilantro chopped (or 1/2 parsley 1/2 mint if don't like cilantro)
1 teaspoon apple cider vinegar
Other:
1/2 cup store bought salsa
Instructions
First, poke approximately 10 holes in the sweet potato and place in microwave 7 minutes. Then take out to cool.

Next, to make the guacamole smash the avocado in a bowl and mix in other guacamole ingredients. Set aside to top the taco later.

Now, scoop out the cooked sweet potato (save the skins to be taco shell) in a bowl. Add all other sweet potato ingredients and mash to combine.

Next, evenly divide the sweet potato filling back into the potato skin.

Finally, top with salsa and then big scoops of guacamole. Cheers!
Other Easy Dinner Recipes:
Any question comment below or email! I love helping change the recipe!
My Favorite Ways To Save Money In The Kitchen: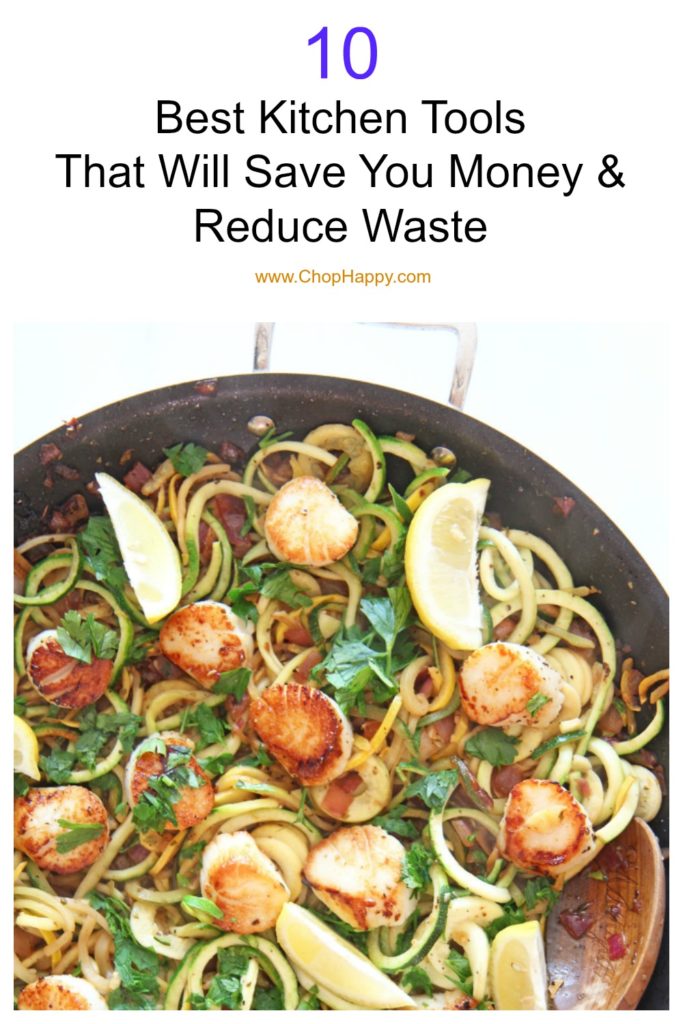 Totally Recommend This Food Processor:
Check Out This book! It changed my life and keeps me centered:
ANY QUESTIONS OR COMMENTS? COMMENT BELOW 🙂
With a grateful heart and an amazing tummy – Jay
(Visited 778 times, 1 visits today)
Subscribe for tasty, free recipes!