Chicken wings, jarred pesto, and pantry staples makes amazing wings to celebrate mid week all your wins.
No need to fry the wings in oil because I have an awesome hack to make them super crispy in the oven! Go into your pantry and get your baking powder out. Mixing baking powder with the wings helps dry out the skin which makes the wings extra crispy! This is great because no more oil splattering all over the kitchen! Just mix the wings with seasoning and put in the oven for 30 minutes.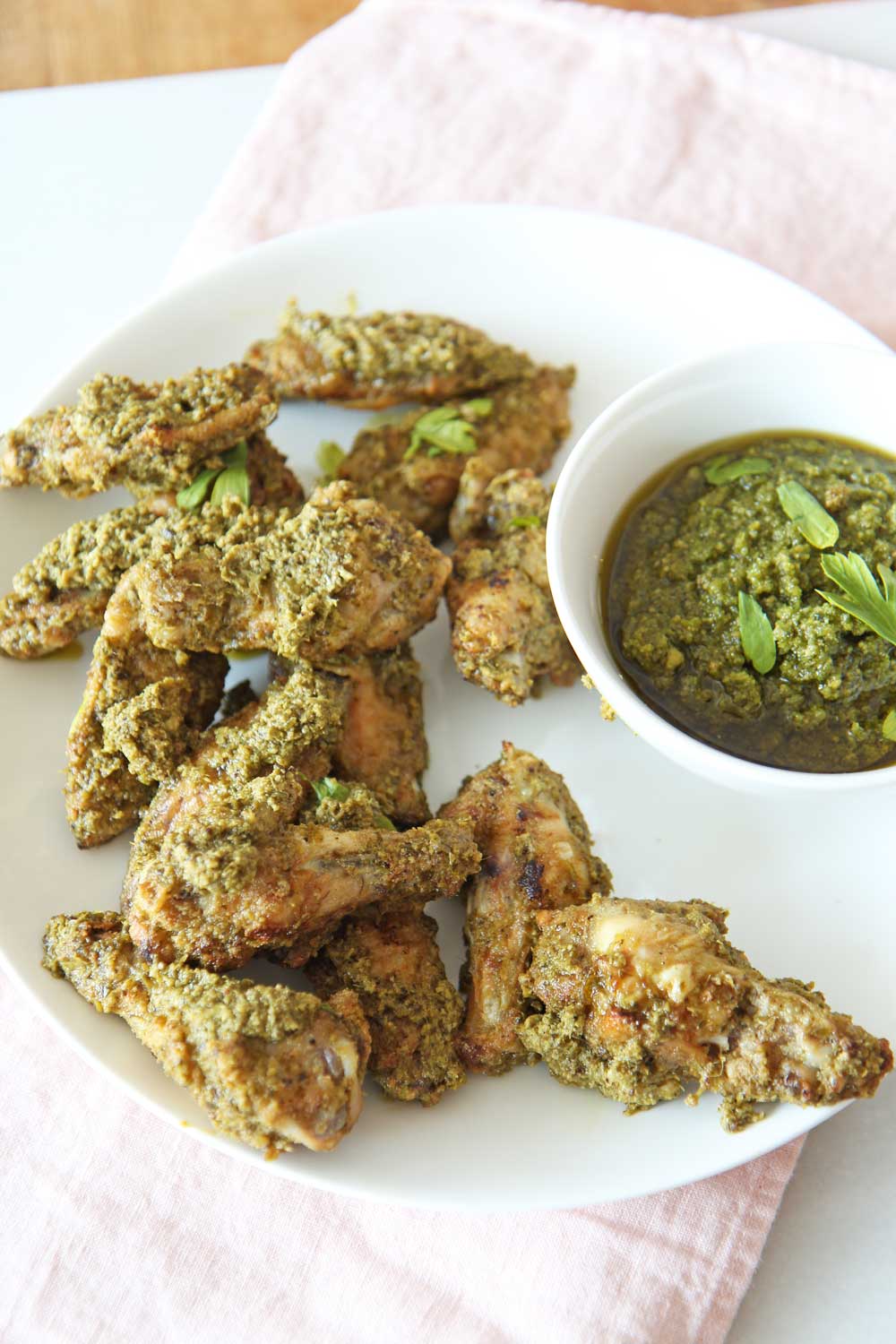 This recipe is dedicated to Tuesday nights in college at Quinnipiac! There was this fun bar that had all you can eat chicken wings every Tuesday! It was such a fun time because it seemed like the whole campus came for the chicken wing feast! This simple delicously cheap night with friends is one of my favorite memories at school! It shows you don't need to put in a shirt and tie on or it to be a holiday to have life changing memories. Celebrate today and make Tuesday nights chicken wing night with your family. You can change up the store bought sauce with roasted pepper sauce, bbq sauce, or even store bought buffalo sauce. Just make sure to follow the same technique seen in the video below to cook crispy wings in the oven. Happy Cooking!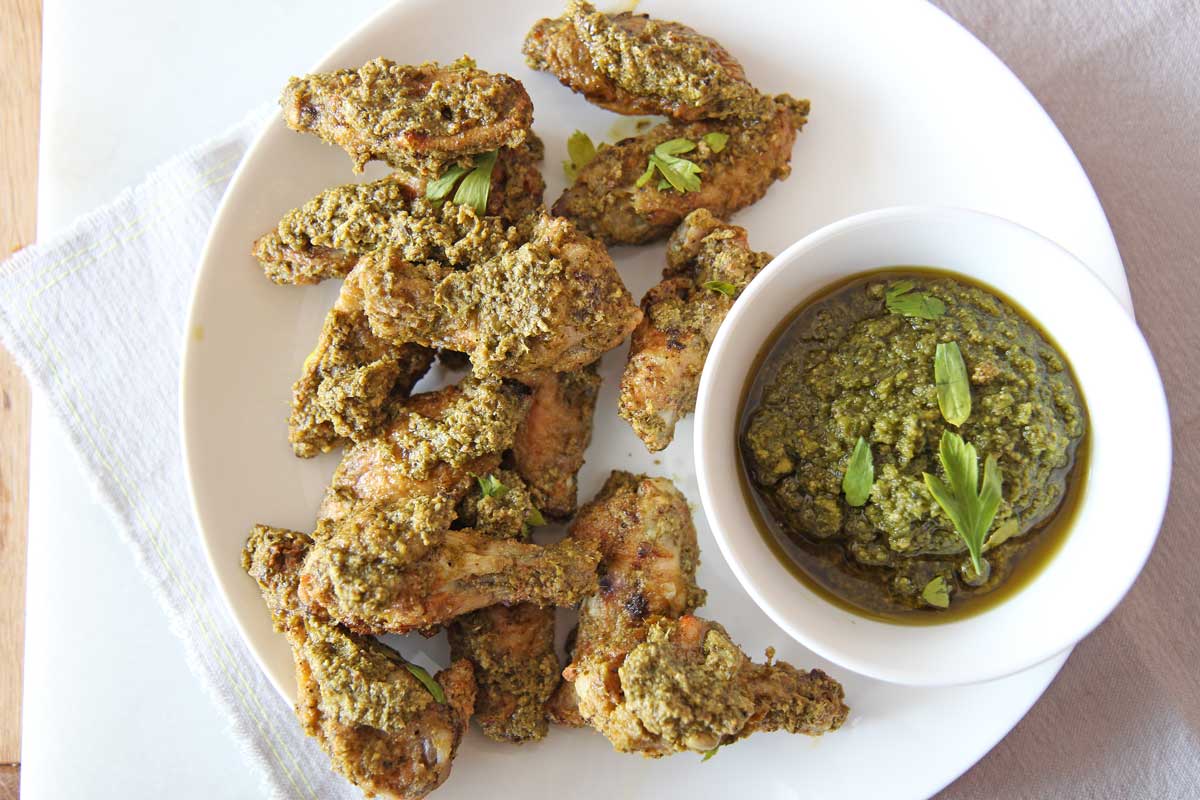 Recipe Hack / Cooking Tips:
Secret Ingredient To Crispy Chicken Wings: Baking powder!!! 1 tablespoon of baking powder mixed with the wings helps dry out the skin. The dryer the skin the more crispy the wings will be cooking in the oven. This is a an amazing hack!
Use Store Bought Short Cuts: In Chop Happy Land buying store bought dough is awesome. If you are as busy as we are getting dinner or dessert on the table and still having time for yourself is a challenge. Store bought pesto saves at least 20 minutes of your time and gives you more time with your family!
Gratitude While Stirring: Use the kitchen as a place for self care. As you stir or chop say what you are grateful for. I do this all the time so that cooking can be a time to recharge.

Things you will need:
Watch This Video On How To Make This:
The Best Oven Fried Pesto Chicken Wings
Ingredients
2 pounds chicken wings
1 tablespoon baking powder
1 tablespoon garlic powder
1 teaspoon salt
1 teaspoon pepper
1 jar pesto
Instructions
First, preheat oven to 400 degrees.

Next, mix the chicken wings, baking powder, garlic powder, salt, and pepper in bowl.

Now, spray cooking spray on a sheet pan with wire rack to prevent sticking and place chicken wings on the rack. Separate the wings out on the sheet pan so they crisp not steam.

Next, cook on middle rack of oven for 30 minutes.

Finally, mix in a bowl of pesto and enjoy!
Other Easy Recipes:
Any question comment below or email! I love helping change the recipe!
My Favorite Ways To Save Money In The Kitchen: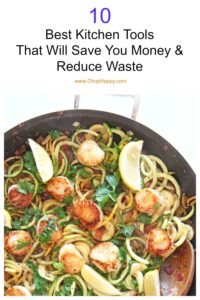 Check Out This book! It changed my life and keeps me centered:
ANY QUESTIONS OR COMMENTS? COMMENT BELOW 🙂
With a grateful heart and an amazing tummy – Jay
(Visited 923 times, 1 visits today)
Subscribe for tasty, free recipes!