Easy sweet potato meatballs are super easy and done on a sheet pan so less clean up.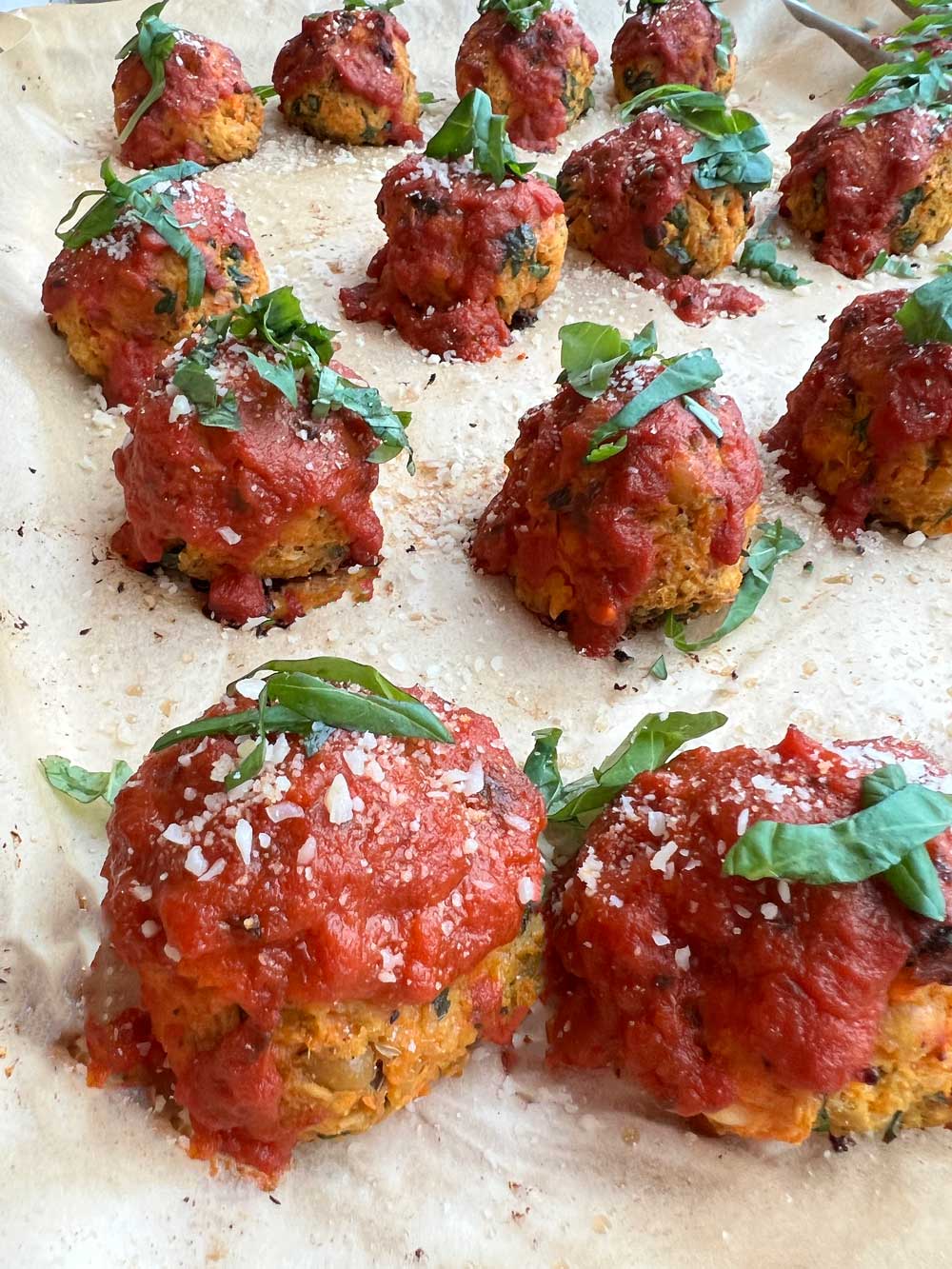 When you want something to last all week make this sweet potato meatballs is perfect. Also, less clean up because they are made on a sheet pan. I make double batch of these and eat them for lunch and dinner. I use some to put in a pita with hummus and cucumbers and others top with marinara to eat with a salad for dinner. The best part is it only takes 2 sweet potatoes to make this recipe and lots of pantry items. Hope you love this as much as I do!
As you chop listen to the chopping sound, as you stir say what you are grateful for, and as you let the food cook read a gratitude book for self care.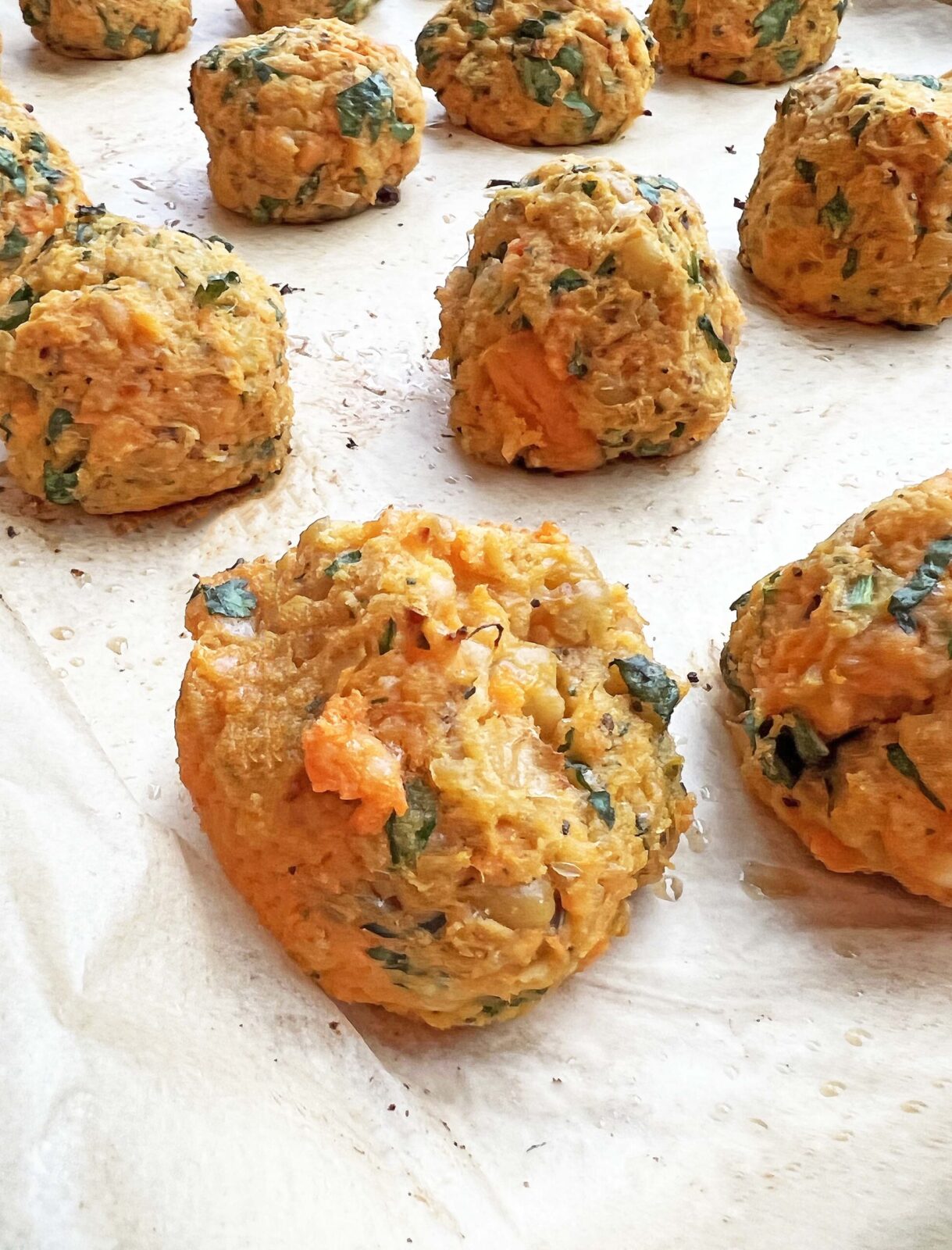 Using This Recipe As Many Things:
In a pita with hummus and veggies
Top with pesto and a salad for dinner
Make a veggie meatballs sub and top with lots of cheese
With your eggs for breakfast
Happy cooking and I am always grateful to cook with you! Any questions feel free to comment or check me out on Instagram and Tiktok: @chophappy!
Get 10% Off My Favorite Knife (Use Code CHOP): Click Here
Sweet Potato Meatballs
Ingredients
2 sweet potatoes (peeled and baked)
1 can chickpea (drained)
1 tablespoon marscapone cheese (or cream cheese)
2 teaspoons oregano
1 teaspoon salt
1 teaspoon pepper
1 teaspoon red pepper flakes
4 tablespoons parm cheese
1 teaspoon maple syrup
1 garlic clove (grated)
1 egg
1/2 cup bread crumbs
1 handful basil
1 handful parsley
Instructions
First, bake the sweet potatoes. Use the microwave (poke holes in the potato if using microwave) 8 minutes. This will save so much time compared to cooking in oven.

Next, add all the sweet potatoes and chickpeas to a bowl and smash with a potato masher.

Now, add the rest of the ingredients (exceptathe marinara) and mix to combine.

Next, form into balls and place on a parchment lined baking dish. Place in a 400 degree oven for 30 minutes. Then top with marinara and place back in the oven 5 minutes more.

Finally, enjoy with pasta, salad, or in a pita!
Easy Dinner Recipes For a Busy Day:
With a grateful heart and an amazing carbonara tummy – Jay
This book changed my life and it is how I elevated my home cooking:

(Visited 503 times, 1 visits today)
Subscribe for tasty, free recipes!