I am a recipe developer for Mashed.com and this Wendy's Baconator burger was so fun to make because its super easy, juicy, and cheesy!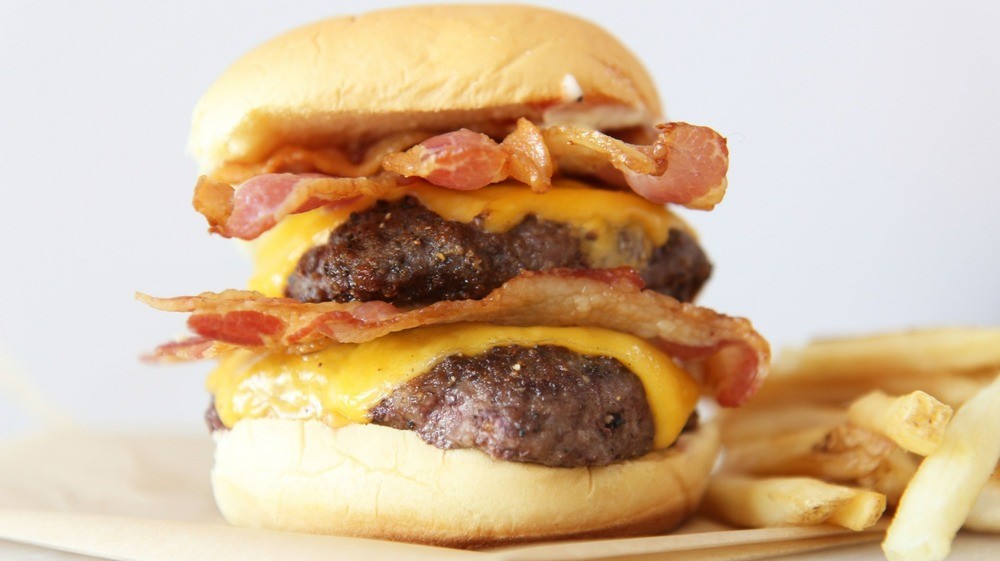 I love working on new recipes and I am so grateful to be a recipe developer for Mashed.com! This assignment was so fun because to make sure I was able to make my version of this burger taste like the original I bought a Wendy's Baconator to compare. It was a burger feast and I loved it! 
Time Saving Dinner Hacks / Cooking Tips:
Perfect Cooked Bacon: Place the bacon on a wire rack baking sheet and put in the oven for 10 minutes at 400 degrees on the middle rack. You will have perfect crispy bacon without any mess in your kitchen! 
Gratitude While Stirring: Use the kitchen as a place for self care. As you stir or chop say what you are grateful for. I do this all the time so that cooking can be a time to recharge.

Gratitude Tip While You Cook:

My mission with Chop Happy is to create easy recipe for busy people with a dash of

gratitude

! Since we all have to be in the kitchen at some point in our day lets use that time to zen out and gain more gratitude.

For the time the shrimp cooks visualize your dreams as if it is already here. Working on you does not have to be a long drawn out process. It can be as simple as a couple of pages of a motivational book. The perfect book to read to learn more about finding calmness, your dreams and making your wishes a reality is

The Secret!
(Visited 275 times, 1 visits today)
Subscribe for tasty, free recipes!