My favorite vegetable is definitely bacon. The salty sweet crispy love that dances in your mouth as you eat this yummy treat. Check out 3 amazing ways to get more bacon on your plate!
With only a few ingredients you probably already have, you can make this super quick (restaurant quality) tasty pasta. Each bite is coated with creamy silky sauce created from eggs and cheese. What could be better? This is so easy it should be a staple on your weeknight rotation.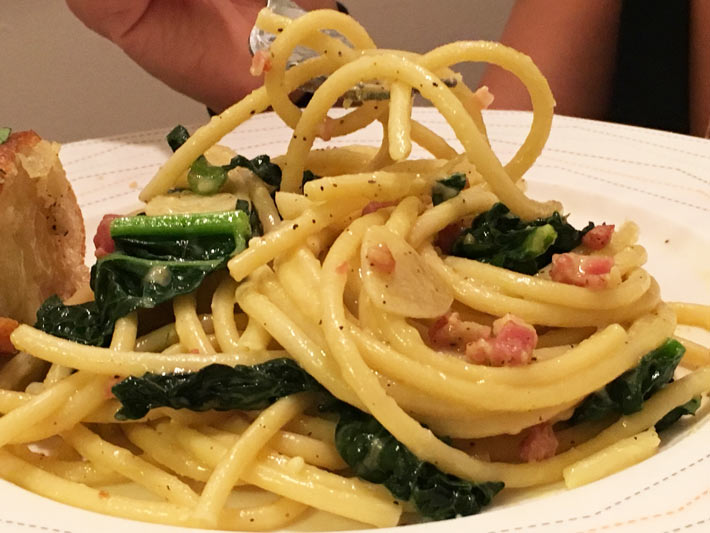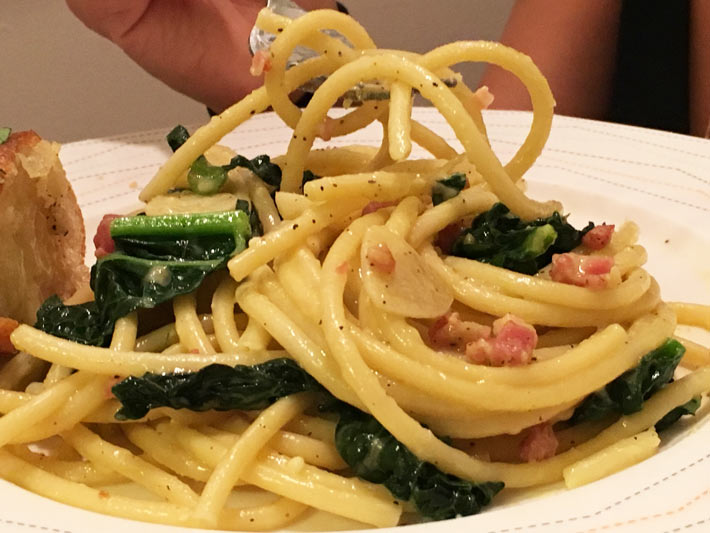 I think one of the top "satisfying to the taste buds" sandwich is definitely a BLT. This hot dog recipe is a BLT with a California twist!What could be better than any food you eat – that has bacon in the name? In my mind,  bacon is totally a vegetable and a basic must have food group.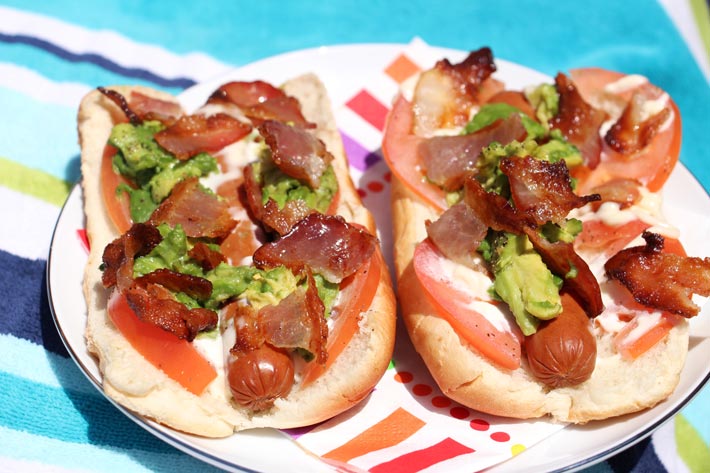 This is one of my most requested recipes when I BBQ with friends. It is sooo yummy that I was asked to demonstrate this at my last cooking class (located at Court Tree Collective in Brooklyn). This burger dream was my grand finale recipe in my Effortless Summer Dinner Party BBQ class. The crowd went wild when they tried the roasted garlic bacon flavor explosion burger.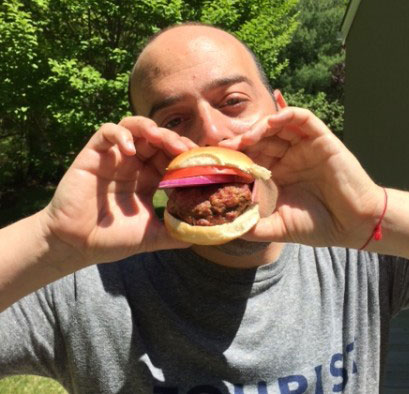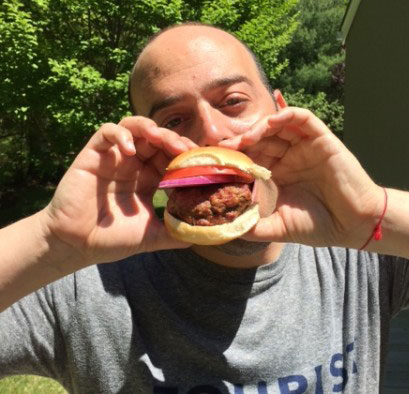 Were to Eat The BEST Bacon In NYC:
(All of these are me and Toms Favorites)
Peter Luger has world famous thick cut bacon. People love to dip it in their signature BBQ sauce! They also have amazing steak.
BLT Prime are as big as my head. They are probably the biggest bagels in NYC. You do not have to go to Brooklyn to get them. They are located in Chelsea too.
BONUS RECIPE: JALAPENO POPPER BURGER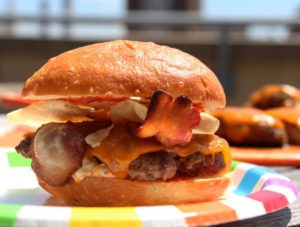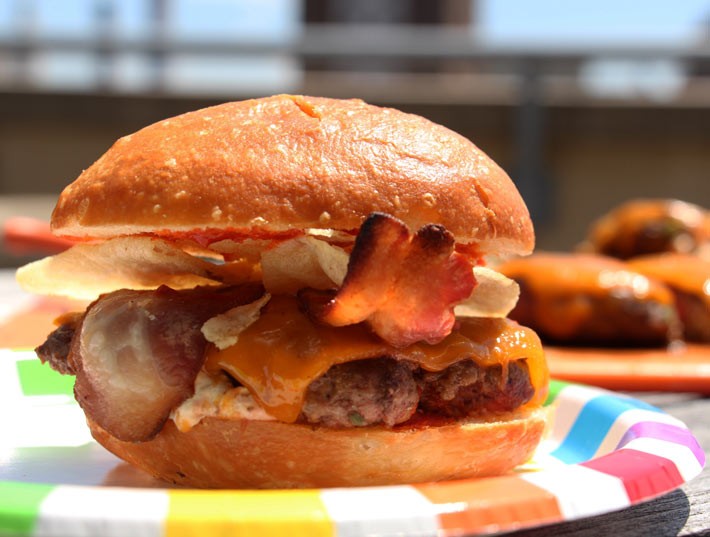 May every recipe be magical and have so much fun. Any pasta recipes you dont see here or comfort food questions comment below. I am sooo grateful to cook with you! Happy Cooking and any game day questions comment below!
---
Here is Your Dash of Gratitude:

---
I am so Grateful for you and thankful to get to cook with you! Any questions about this recipe or any others feel free to comment below. May every day be happy comfort food day!
With a grateful heart – Jay
(Visited 397 times, 1 visits today)
Subscribe for tasty, free recipes!