Creamy, citrusy, and totally dip worthy guacamole. Also, my favorite vegetable bacon is dancing throughout! As a kid this was my signature dish. Me and my mom would make this when we were having company.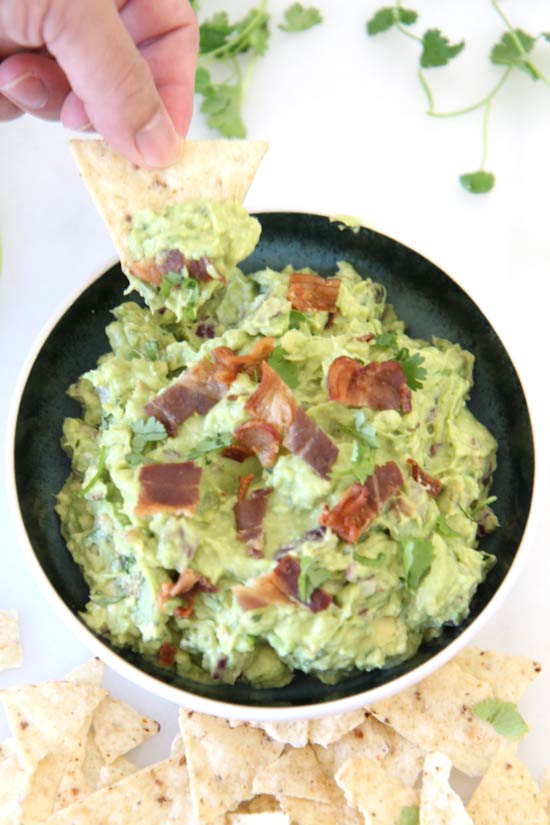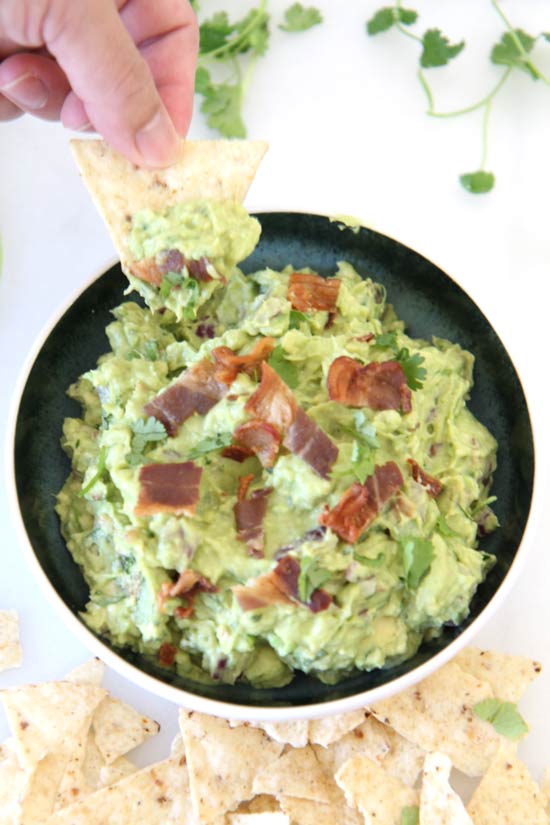 I have a secret ingredient to make this special and your friends cheer. Replace the lime with vinegar. This will bring out a big bright avocado flavor that is subtle but amazing. I saw this on TV and had to check it out. It is my magic unicorn dust that makes this guacamole amazing! When you have guests and they see avocados and bacon they will know you love them!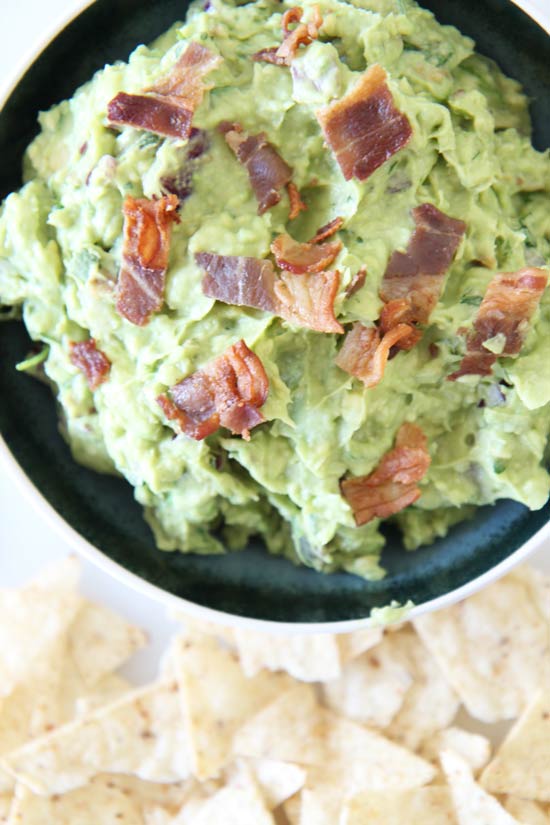 I hope this is your new go to guacamole recipe and it makes cooking fun for you.
For more easy, happy comfort food recipes, check out our Pinterest Page
More Appetizer Comfort Food Recipes:
I cant wait for you to try this recipe!!! Cheers to comfort food love on a plate. Happy Cooking!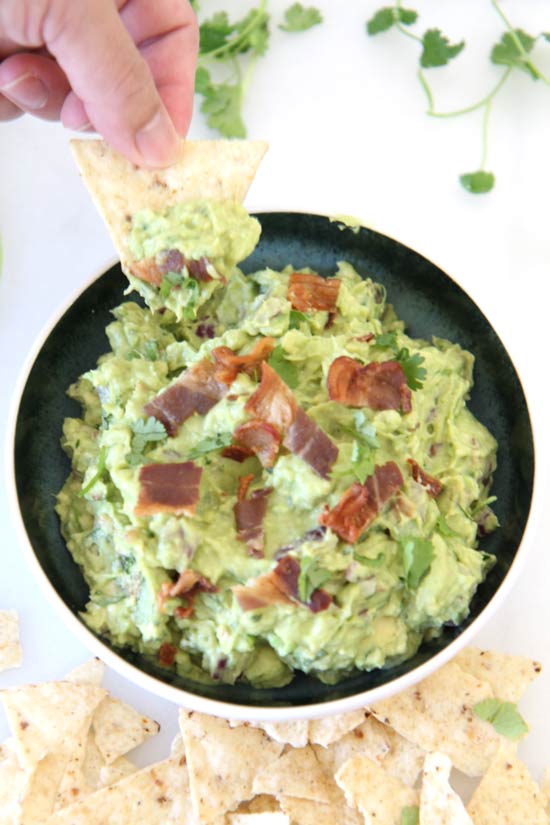 How To Make Spectacular Guacamole
Ingredients
4 avocados
1/4 red onion (chopped)
1 tsp vinegar
1 handful cilantro (chopped)
1 tsp salt
1 tsp pepper
4 slices bacon (cooked and chopped)
Instructions
First, add avocado, vinegar, salt and pepper in a bowl.

Next smash all the ingredients together until creamy.

Now mix in the cilantro bacon, and onion and mix.

Finally enjoy!
Here is my favorite Avocado tool to cut and peel easily: Click Here
Here is my favorite bacon ever: Click Here
 NO BAKE DESSERT PARTY FOOD RECIPE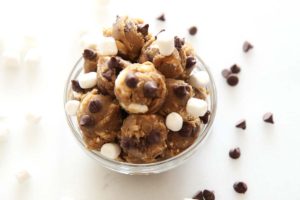 I can not talk comfort food food without recommending great places to eat in NYC when you visit here!
Your Dash Of Gratitude:

ANY QUESTIONS OR COMMENTS? COMMENT BELOW 🙂
With a grateful heart and an amazing tummy – Jay
This Book Changed My Life:
(Visited 980 times, 1 visits today)
Subscribe for tasty, free recipes!