Some of the best recipes are 4 ingredient simple like this puff pastry tomato tart.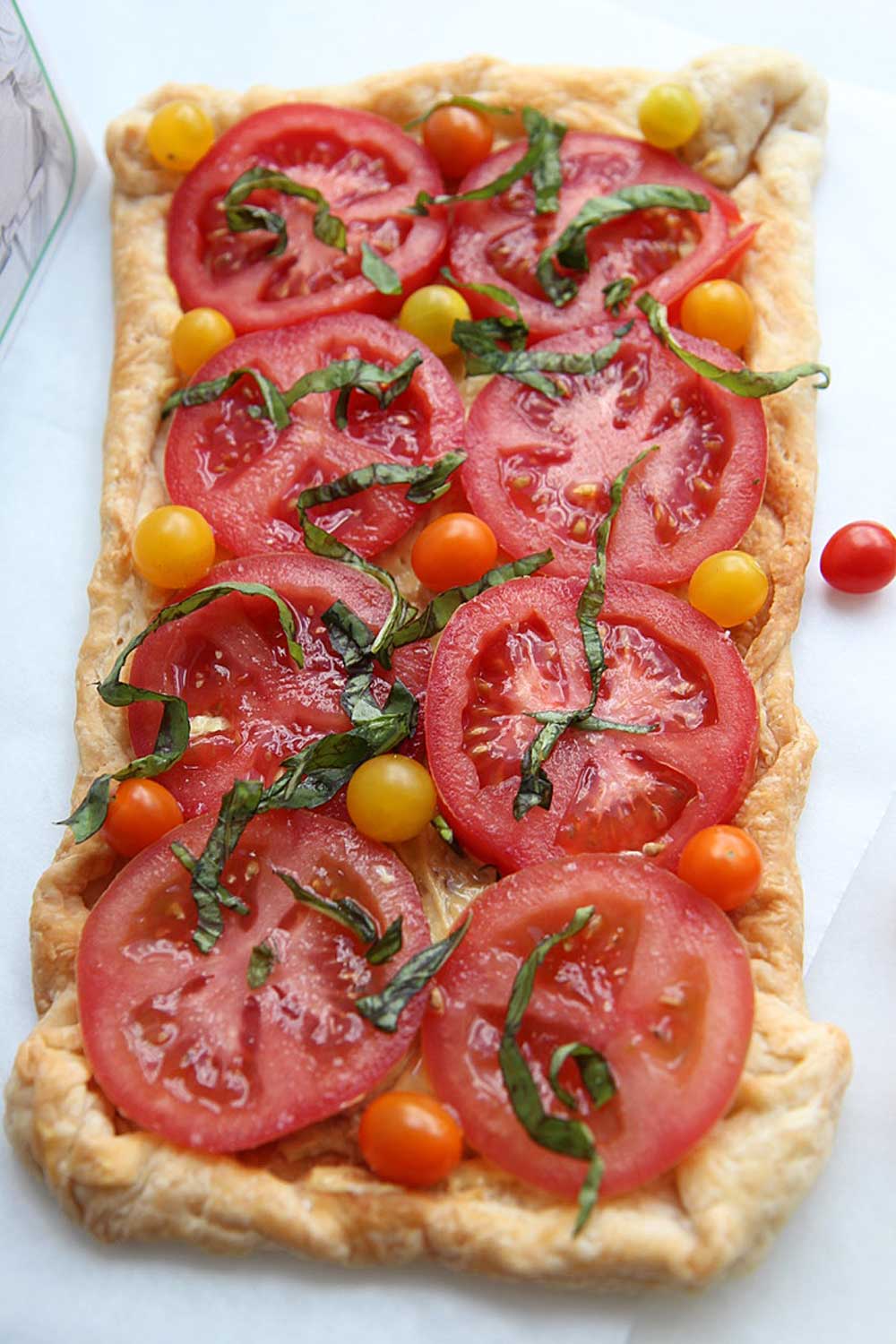 I think just like life we sometimes over complicate recipes! If you use great ingredients you can make an amazing 4 ingredient tart that will rival any fancy restaurant. I used Dufour's new plant based Puff Pastry because everything is organic and make with love. I gave this to Tom for dinner and he did not even know the puff pastry was vegan. You can totally use regular puff pastry too! The tomatoes are sweet and juicy and the Dijon mustard gives a wonderful tanginess. This is a perfect summer recipe or make it into an appetizer. Hope this makes you happy and warms your heart. As you chop listen to the chopping sound, as you stir say what you are grateful for, and as you let the food cook read a gratitude book for self care.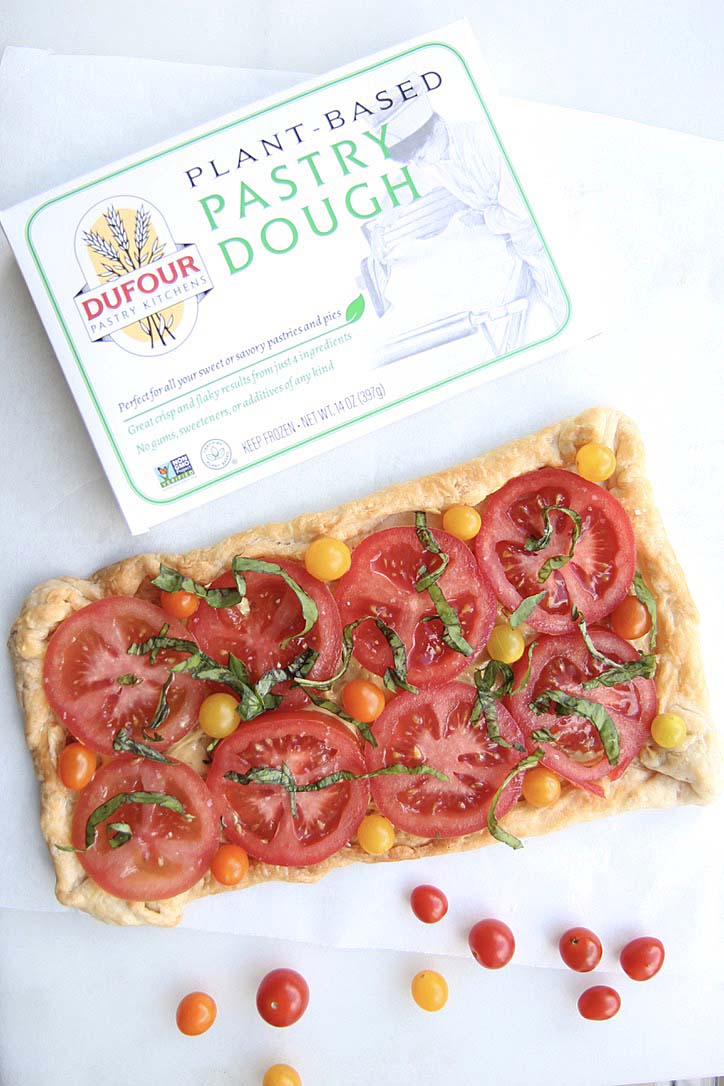 Budget Saving Cooking Tips For This Recipe:
Make double and save one for another busy week.
Use whatever vegetables you have in your fridge. Crunchy crispy cucumbers would be amazing too.
Fill so of them with leftover herbs and create a new meal!
Tomato Puff Pastry Tart
Ingredients
1 sheet puff pastry (roll out extra inch all sides)
2 tomatoes (sliced)
3 tablespoons Dijion mustard
1 tsp salt/pepper
Instructions
First, fold the edges of puff pastry to make a 1 inch boarder (like a picture frame).

Next, poke holes in puff pastry with fork so the center of the puff pastry does not rise in the oven.

Now, bake the puff pastry at 375 for 20 miniutes.

Next, smear Dijon mustard all over cooked puff pastry and then layert the tomatoes over the Dijon.

Finnally, Sprinkle some salt and pepper over the tomatoes and enjoy!
Click Here to Check Out My Sandwich Cookbook for Busy People!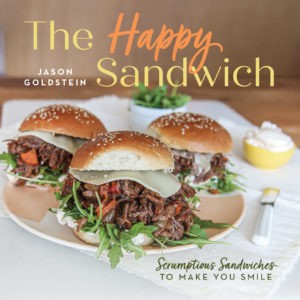 Easy Dinner Recipes For a Busy Day:
With a grateful heart and an amazing carbonara tummy – Jay
This book changed my life and it is how I elevated my home cooking:

Happy carrot soup cooking and I am always grateful to cook with you! If you have any recipes you would love to see on Chop Happy please comment below and I will try to make it just for you! Also I do private Zoom Cooking Classes! Just email me at [email protected] to set up a class.
Any questions feel free to comment or check me out on Instagram and Tiktok: @chophappy!
(Visited 481 times, 1 visits today)
Subscribe for tasty, free recipes!