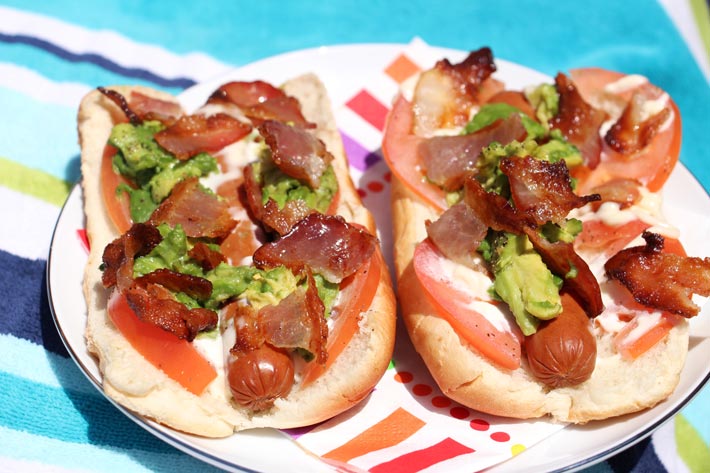 Which hot dog recipe is your favorite?
I absolutely love hot dogs. We even had a pigs-in-a-blanket table at my wedding! Bill, my best friend from college (Go, Quinnipiac University!), just texted me a picture of a hot dog the other day, and it inspired me to share my favorite hot dog recipes from the blog with you!
Hot dogs are a wonderful blank canvas. You can eat it plain, but there are just so many topping options. If you are busy, a quick hot dog recipe can create a quick and tasty meal.
Check out these recipes and let me know which one is your favorite, and comment below to also share with me what toppings you like to put on your hot dog!

This garlic dog that oozes with buttery garlic sauce on the bun and all over the hot dog. If you are a Chop Happy regular you probably see the theme of garlic being a favorite ingredient of mine ? It easy, takes 10 minutes to make and is so bursting with flavor. Cant Wait for you to try it.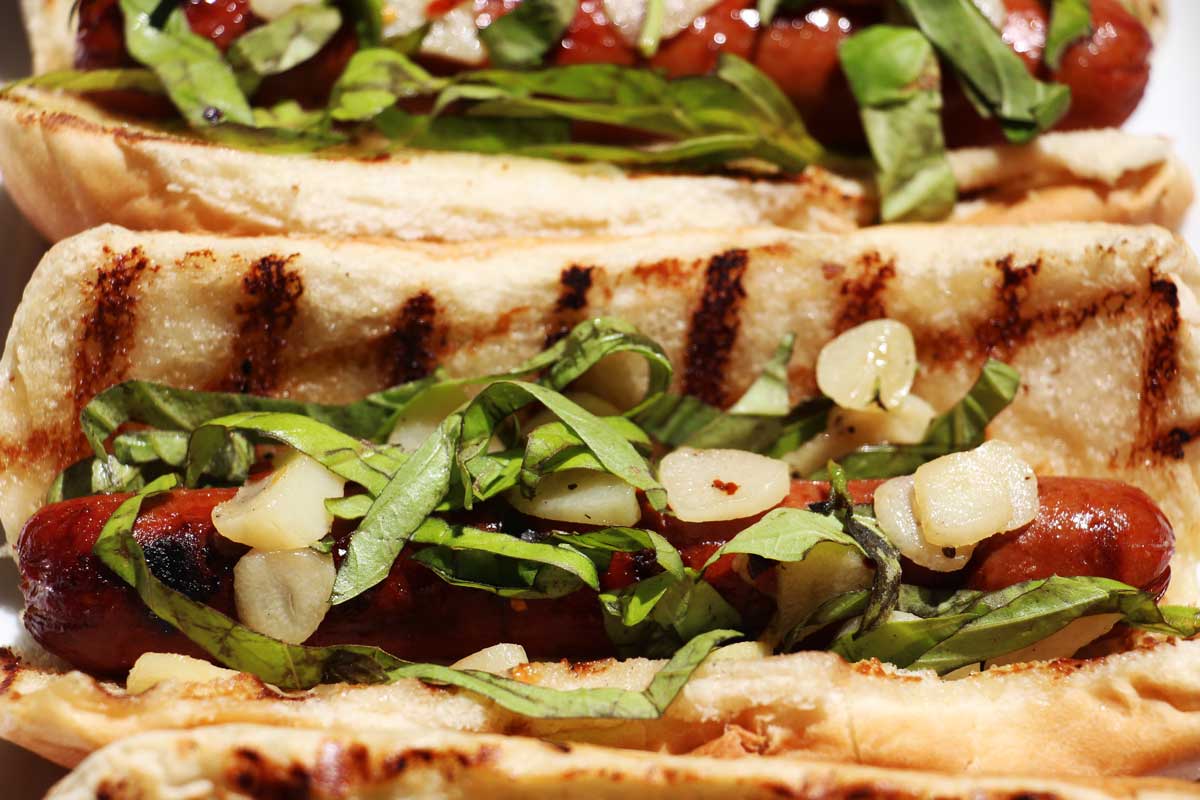 The crunchy, cheesy and spicy bite of this hot dog will make your brain think it's in a nacho summer party BBQ! I took my love of the "2 C's" – anything with chips and cheese – and combined them with a NYC classic the hot dog and created the ultimate indulgent grill off.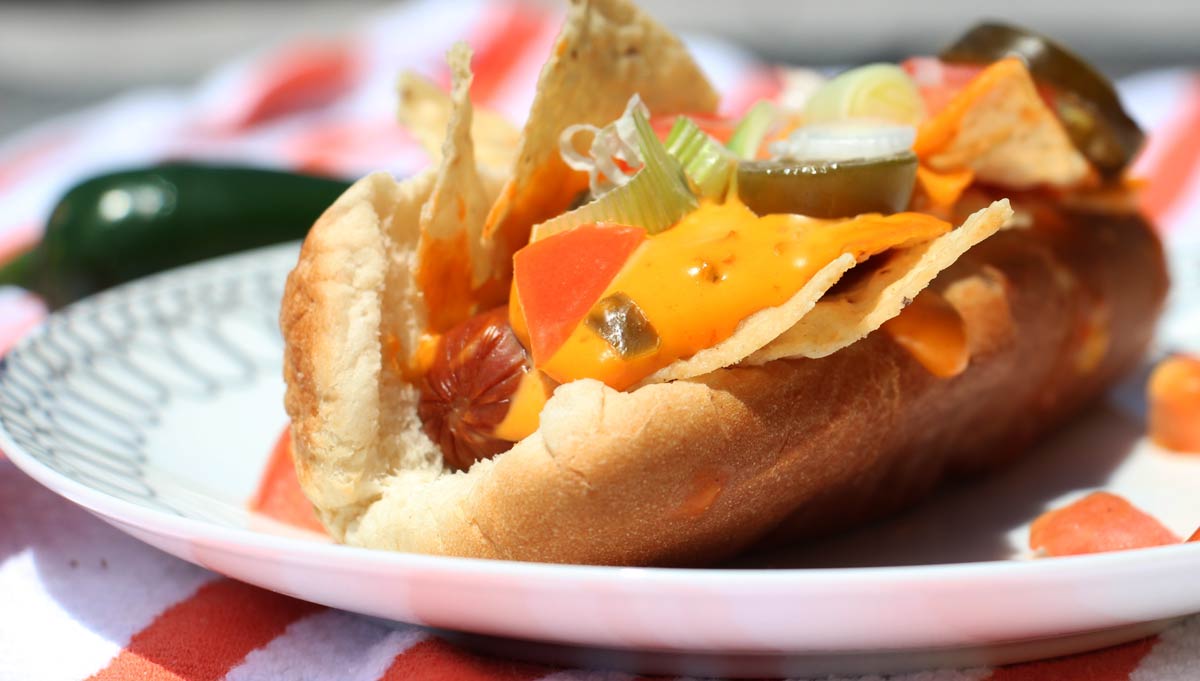 Move over ketchup and mustard! This fabulous simple ingredients you probably have in your refrigerator that will make spicy hot dog history. Spicy lovers in 5 minutes can be ready for spicy tasty BBQ fun.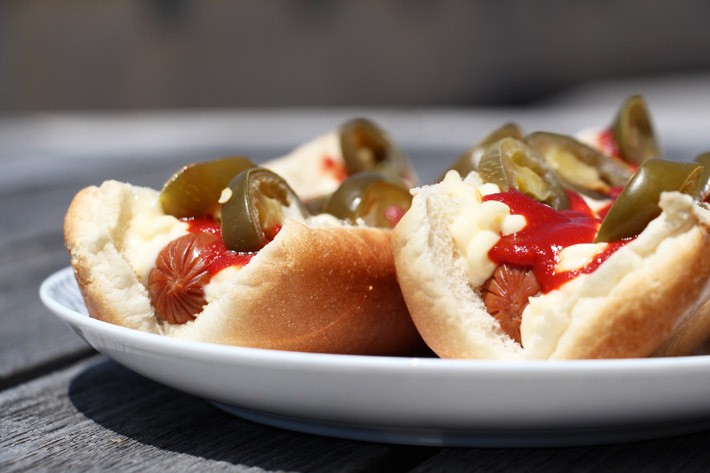 If you are a busy Mom, Dad, student or professional  – you will want to make and eat this yummy hot dog so you have more precious time to chill. This hot dog recipe is one part salad and one part hot dog that is so fast to make – it will be the next New York City hot thing!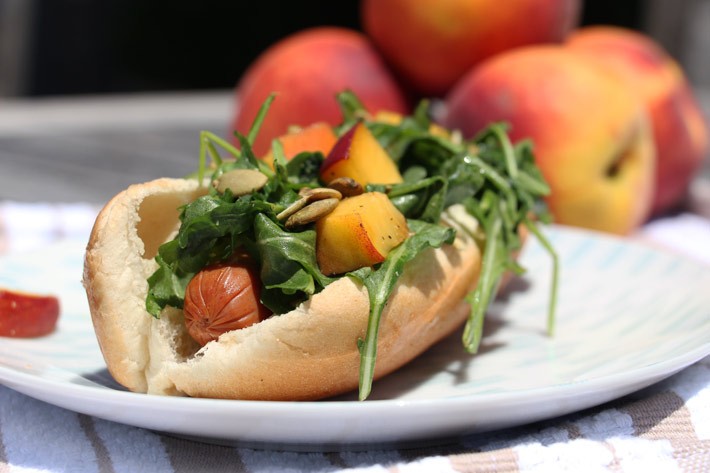 This is one of my favorite backyard (or in my case rooftop) recipes. It is as easy as it gets and in less then 10 minutes your taste buds will dance and applaud. The spicy kick of the kimchee with the salty potato chip rustle-rustle will make you sit back and say how great is life. Your hot dog will feel like it went on a fun adventure of its lifetime.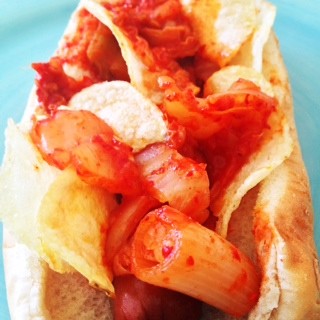 Move Over Hot Dogs!!! The grill is being taken over by chorizo madness. This spicy paprika flavored chorizo dog combined with the sharp cooling blue cheese makes your taste buds smile. The grand finale of this is the crunchy fried onions on top that is the cherry on top of this grilling party food.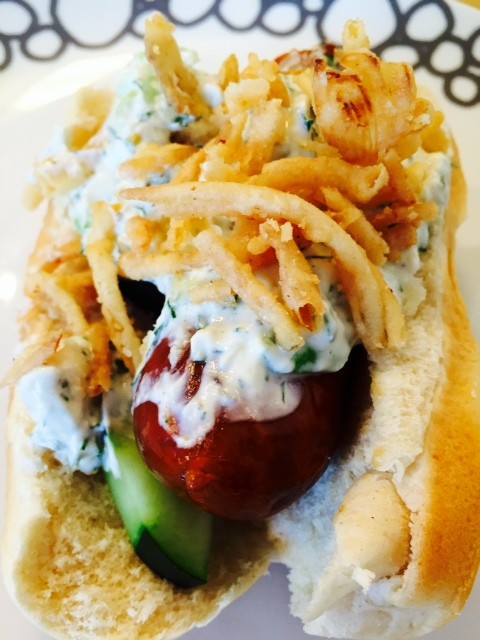 I think one of the top "satisfying to the taste buds" sandwich is definitely a BLT. This hot dog recipe is a BLT with a California twist! This is creamy, salty, and all around yummy.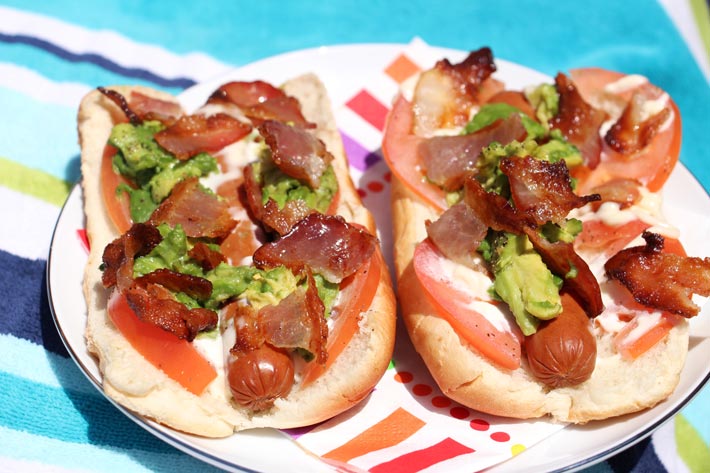 Need Help?: I am so excited for you to make these yummy hot dogs. If you have any questions,
I am here to help. Just comment below and we can work on your recipes together!
---
Here is Your Dash of Gratitude:

---
I am so Grateful for you and hope you are doing awesome today 🙂
With a grateful heart – Jay
---
(Visited 1,454 times, 1 visits today)
Subscribe for tasty, free recipes!