Everything is better with bacon. The salty, sweet bliss, of biting into an amazing pork treat. Adding this to a dish is the perfect season that makes any recipe taste amazing. When I bit into bacon my small but fabulous NYC apartment turns into a huge building. Happy bacon cooking!
Can't get much more comfy than with a bowl of spicy kimchi and salty bacon, combined with buttered rice. I love this dish and it holds a big smile in my heart.The bacon is perfect salty bite that makes this dish so comfort food happy.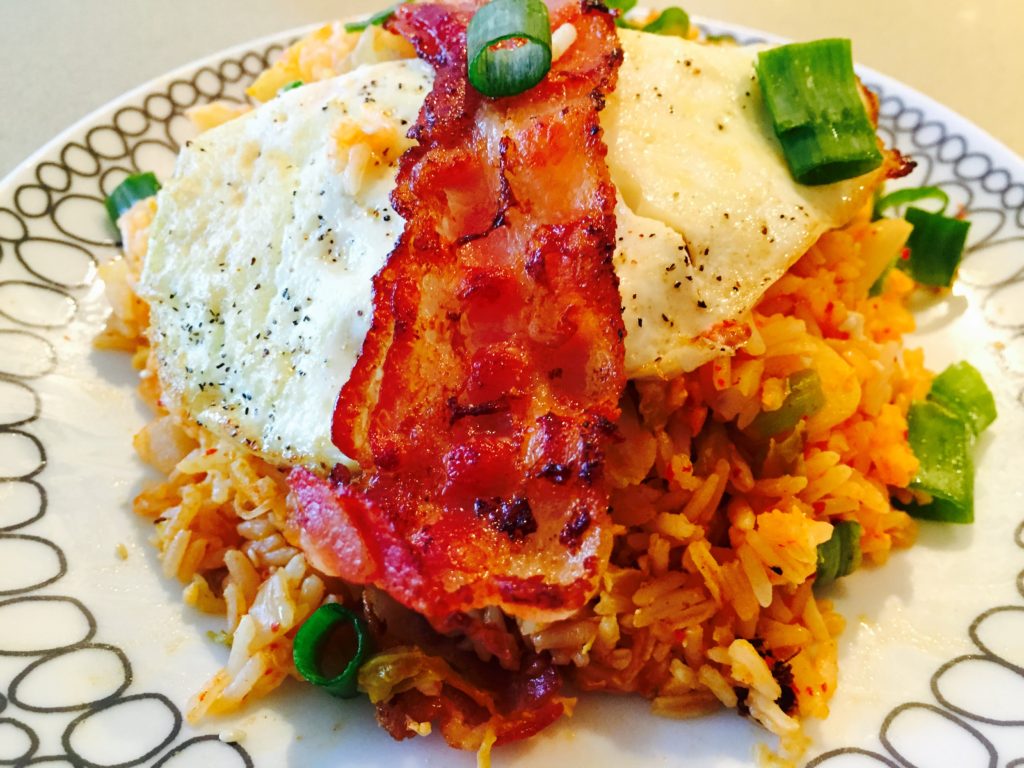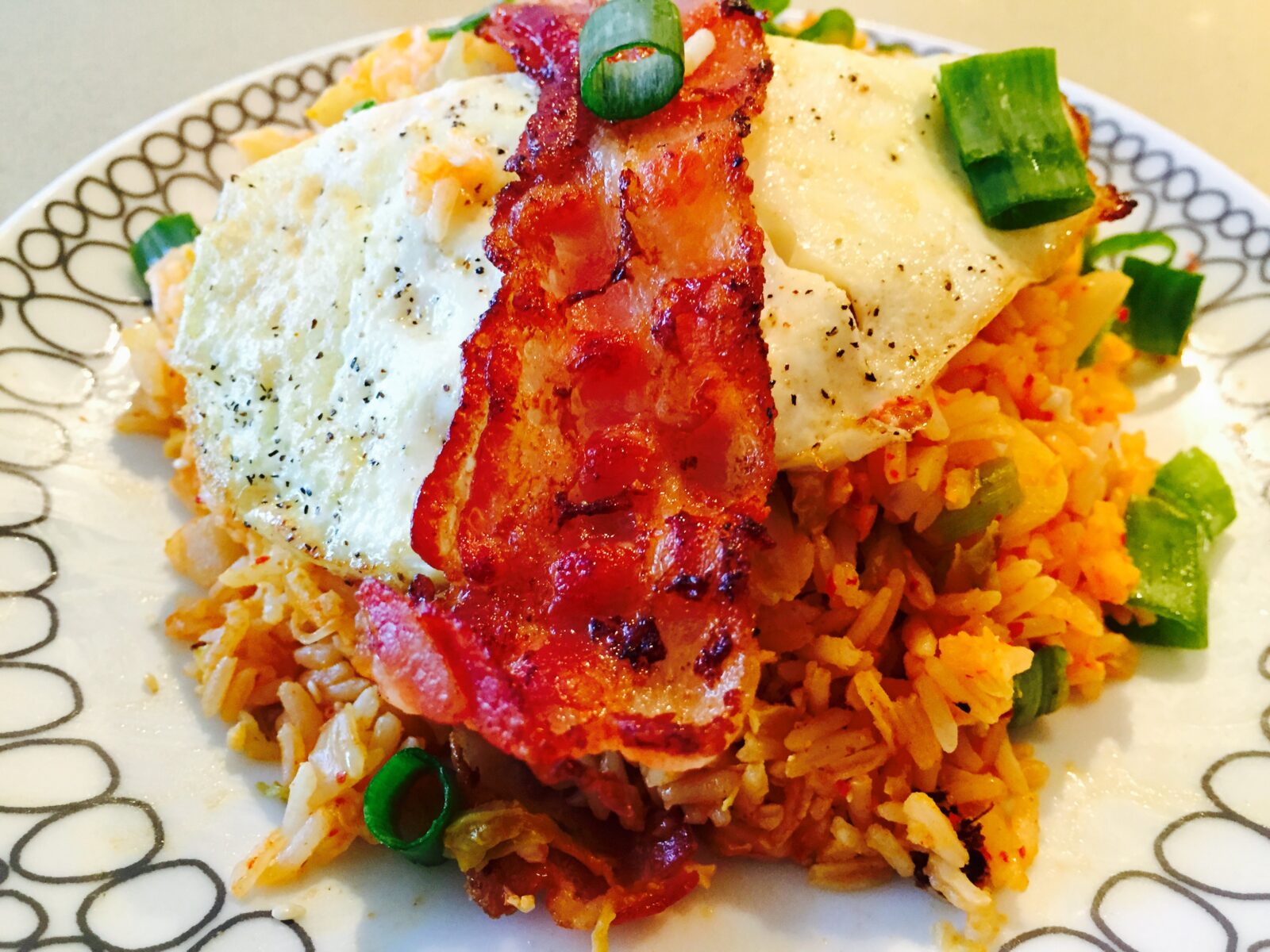 With only a few ingredients you probably already have, you can make this super quick (restaurant quality) tasty pasta. This is so easy it should be a staple on your weeknight dinners. This is so much cheaper to make at home and everything is better with bacon.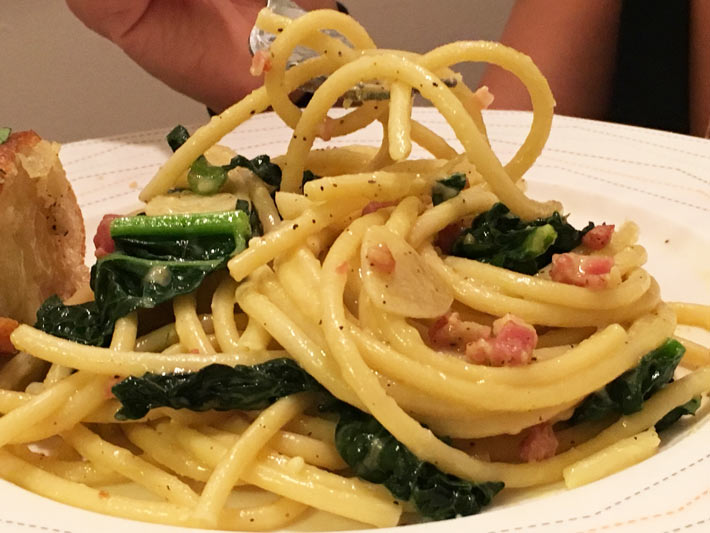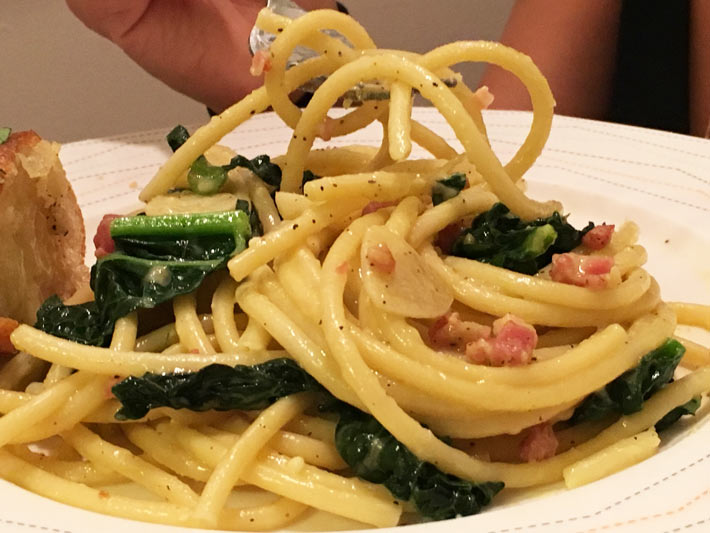 Is there anything better then bacon and pasta? This is a smokey, salty, sweet comfort food dish. Dinner never tasted so good. Happy Cooking!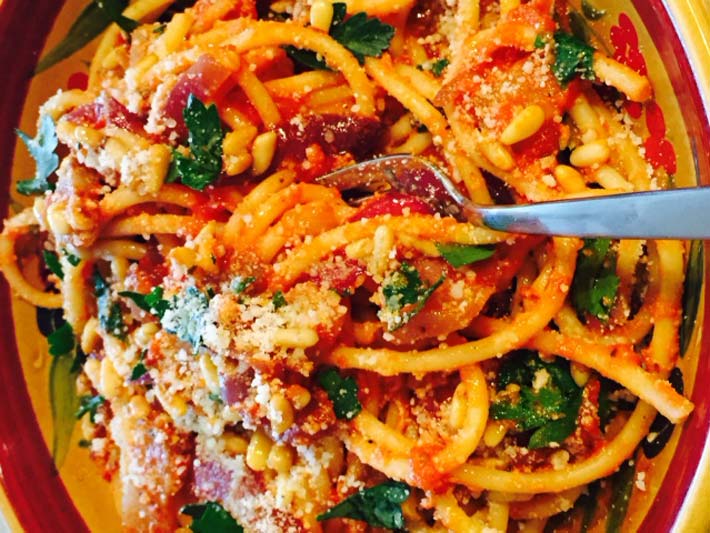 BONUS SLOW COOKER DINNER RECIPE: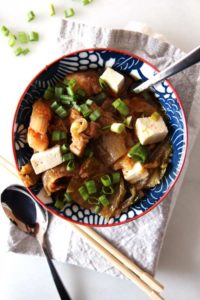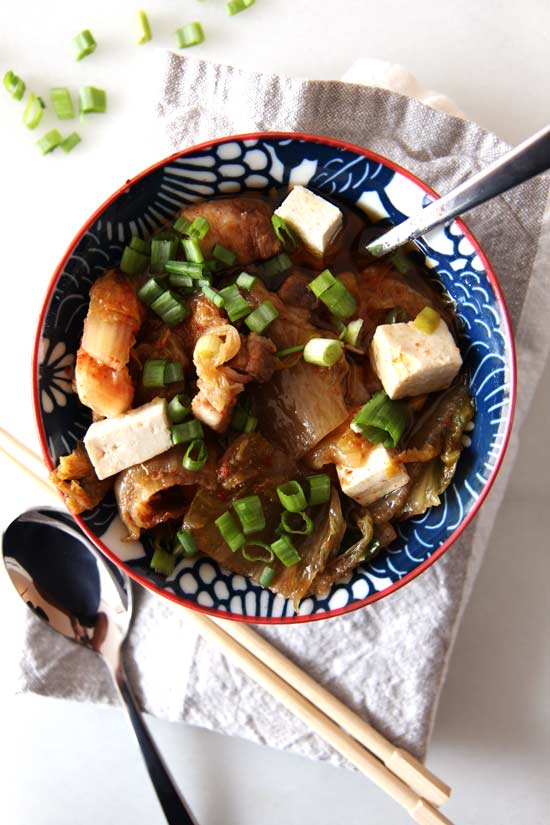 Happy Technique Tips for Bacon:
Start bacon out on a cold pan. When you let bacon heat up with the pan you get a crispier more perfect taste.
Make bacon in an oven to avoid a mess. Place bacon on a sheet tray at 400 degrees for 8-10 minutes. Makes amazingly crisp bacon.
Candy Bacon is Easy! After you bake bacon add some brown sugar on top and bake 5 more minutes.
---
Here is Your Dash of Gratitude:

---
I am so Grateful for you and thankful to get to cook with you! Any questions about this recipe or any others feel free to comment below. May every day be happy comfort food day!
With a grateful heart – Jay
(Visited 2,406 times, 1 visits today)
Subscribe for tasty, free recipes!