This frozen bark is so magically easy that people with think unicorns helped. Grab your sheet tray and follow your dreams to a fun dessert recipe!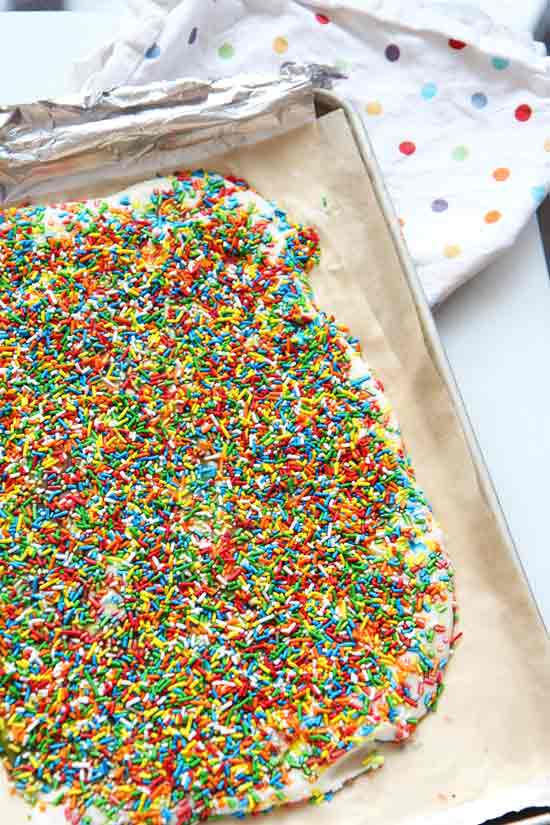 This frozen bark dessert tastes like creamy decadent ice cream. Its so easy and so much fun to make. I really believe unicorns exist so this is dedicated to them lol! Unicorns represent to me possibility, fun, and magic. I hope you find magic in life and see your possibilities are endless too. You are the magic! Happy cooking and go for your dreams. Unicorns are by your side to help lol!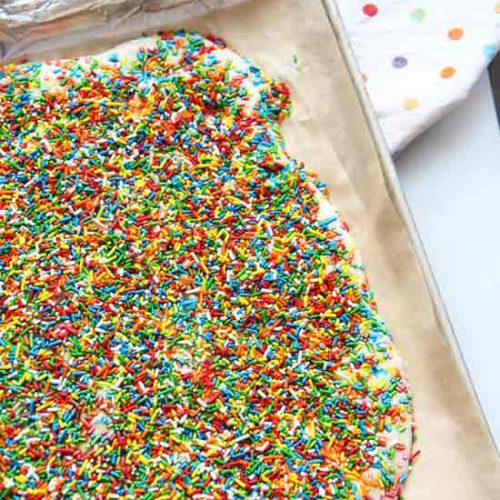 2 Ingredient Frozen Unicorn Bark
Ingredients
2 cups Greek yogurt (vanilla)
1/4 cup rainbow sprinkles
Instructions
First, on parchment paper lined sheet pan spread out yogurt.

Next, sprinkle the sprinkles on top of the yogurt.

Finally, put the sheet tray in the freezer for 8 hours or overnight.

Break apart chunks with a knife and enjoy!
For more easy, happy comfort food recipes, check out our Pinterest Page
More Dessert Recipes:
I can't wait for you to try this recipe!!! Cheers to easy comfort food desserts.  Happy Cooking!
QUICK NO BAKE DESSERT  FOOD RECIPE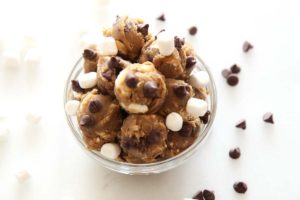 Your Dash Of Gratitude:

ANY QUESTIONS OR COMMENTS? COMMENT BELOW 🙂
With a grateful heart and an amazing tummy – Jay
(Visited 1,696 times, 1 visits today)
Subscribe for tasty, free recipes!