The cold creamy ice cream hits the hot gooey sweet berry cobbler and your world smiles. Everybody deserves an award for being awesome and this is your sweet dessert because you are super amazing! Also if you are looking for an easy dessert, this one might win the top easy prize. Literally all you do is drop fruit/seasonings in the slow cooker, mix, top with biscuit dough and cook.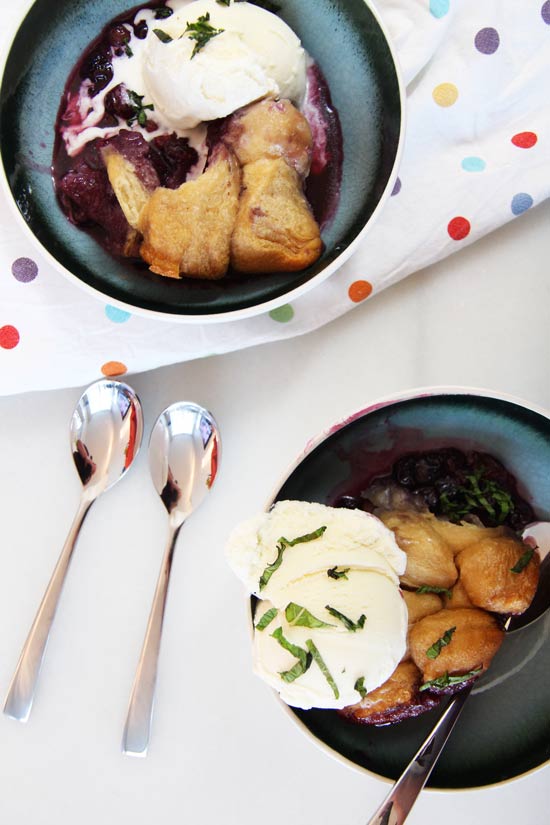 This is my wear sweatpants and watch Food Network on the couch with my French Bulldog Charlie dessert. If none is watching I might just take the whole slow cooker and eat right out of there lol. When I met Tom I would have choose appetizers over sweets any day. But after living together for 11 years now I have a sweet tooth. I joke he made my dentist bills go up lol. The only problem is baking is not my expertise. So finding easy almost no bake desserts has become a passion of mine. This cobbler even uses store bought biscuit dough. Hope this makes you smile and have a great end to the day.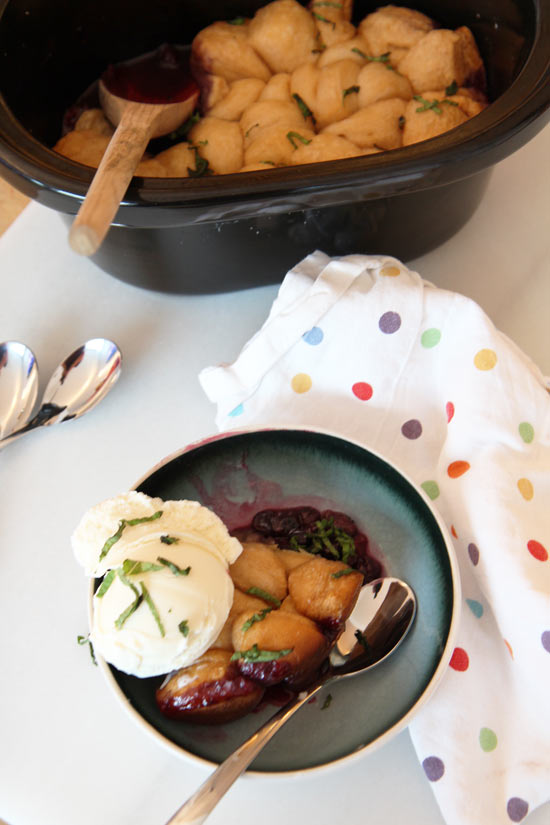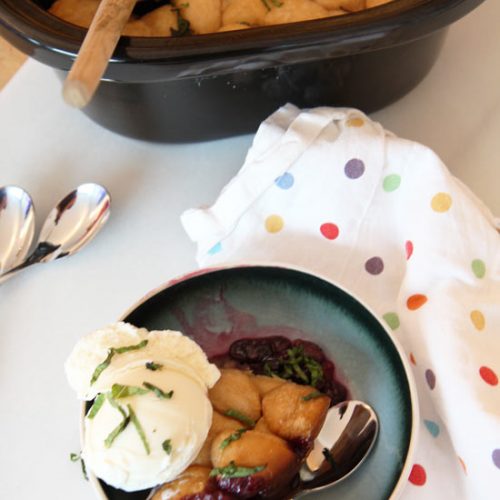 Slow Cooker Berry Cobbler Recipe
Ingredients
1 pint blueberries
1 pint strawberries (cut in 4's)
1 teaspoon cinnamon
1 teaspoon maple syrup
2 teaspoon corn starch
1 can biscuits (cut in 4's)
Extra Ingredients:
5 sprays oil spray
6 scoops vanilla ice cream
Instructions
First spray with cooking spray the slow cooker. This is to prevent the cobbler from sticking.

Next, add blueberries, strawberries, cinnamon, maple syrup, and corn starch. Mix well.

Now top the berries with biscuit pieces. Try to cover as much of the top as possible.

Next, close the lid and cook on high for 2 hours.

Finally, top with ice cream and enjoy
For more easy, happy comfort food recipes, check out our Pinterest Page
More Quick Dessert Recipes:
I can't wait for you to try this recipe!!! Cheers to comfort food love on a plate. Happy Cooking!
QUICK NO BAKE DESSERT  FOOD RECIPE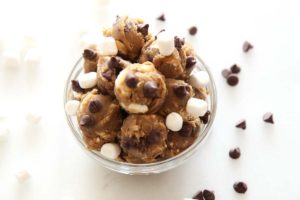 Your Dash Of Gratitude:

ANY QUESTIONS OR COMMENTS? COMMENT BELOW 🙂
With a grateful heart and an amazing tummy – Jay
(Visited 1,434 times, 1 visits today)
Subscribe for tasty, free recipes!