I love having people over my apartment because these make ahead party recipes make it stress free. I invite as many people that I can fit in my small NYC apartment. The best part of having parties is Tom does all the cleaning up. We made a deal along time ago, I cook and he cleans. Check out my 3 favorite!
How I love lasagna! The idea that something is so easy and crave worthy makes my heart sing!  The sauce is gloriously seasoned with a warm comforting sweet and spicy sausage. Each bite is a stick to your ribs masterpiece, that you will be proud to serve your family. As you carry this 10 pound pasta creation to the table, you know party recipe is a cheesy success.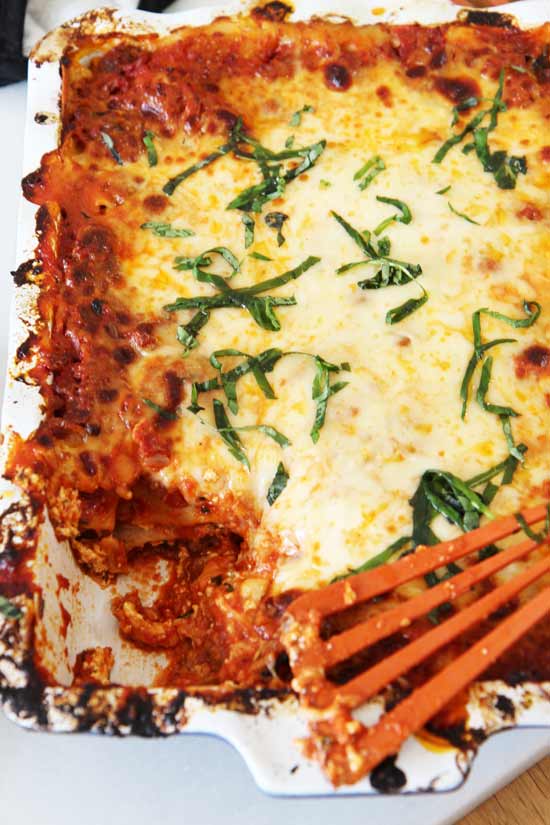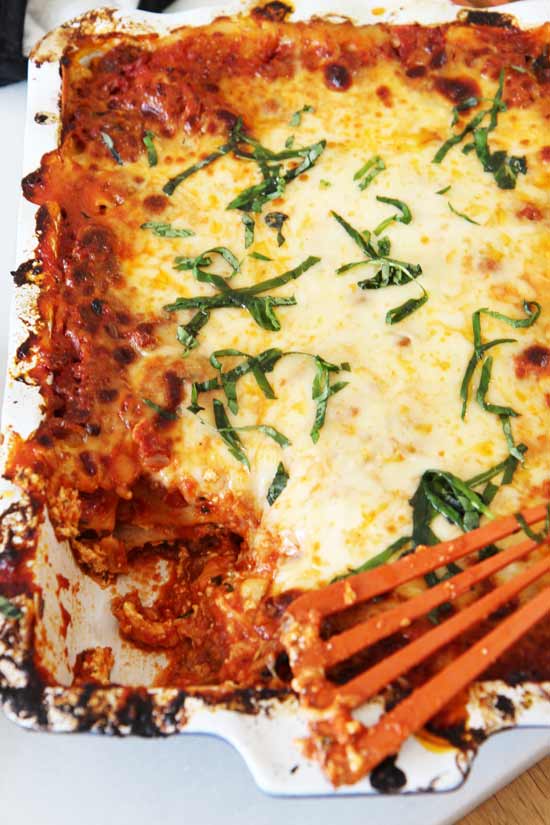 This is a magic party recipe of cheesy goodness. Easy, creamy, and cheesy tortellini mac and cheese is the ultimate comfort food hug! I am obsessed with creating stick-to-your-ribs comfort food recipes. Make the day before and just add a little milk to reheat on stove. Happy comfort food cooking!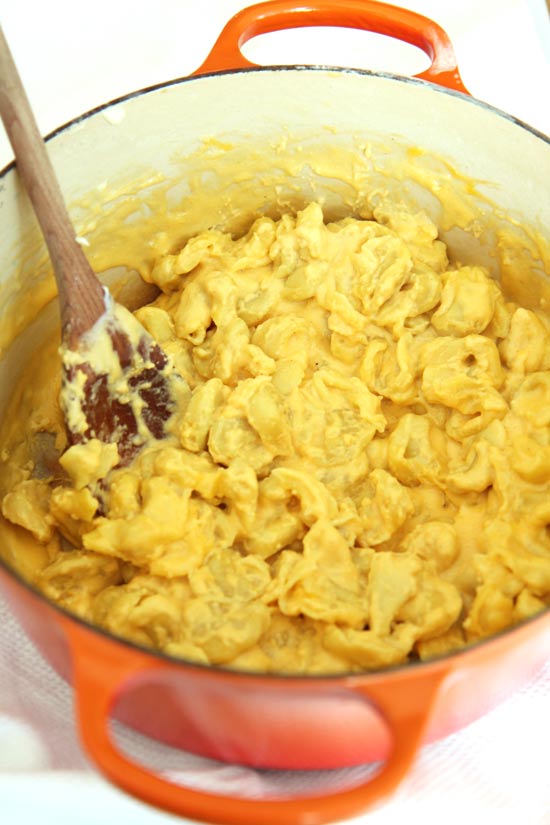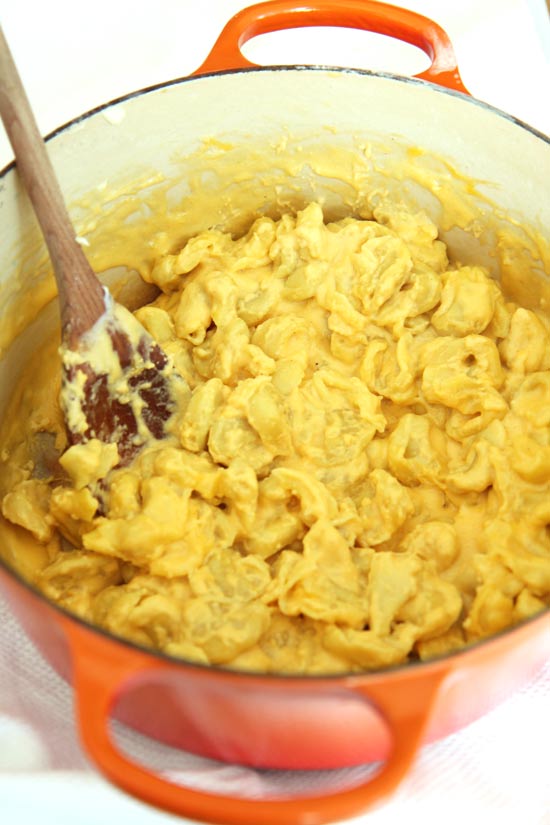 Growing up, my dad did not cook very often, but once in while he would make me tuna salad. I might be a little biased but I think his version was the best one. It is a delectable creamy, garlicky, crunchy hug. He also used a secret ingredient that is a pantry staple. Make this 2 days in advance for the perfect make ahead party recipe.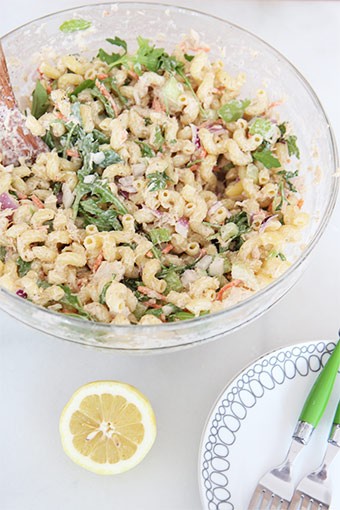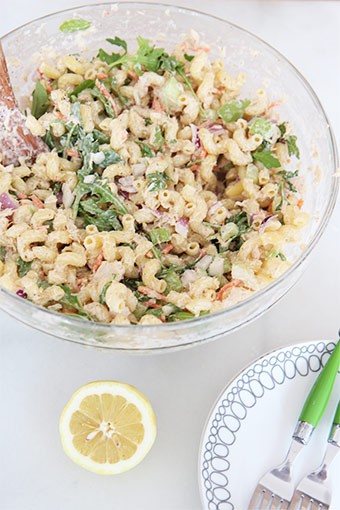 Tips To Make Your Party Extra Special
Make a fun edible gift for your guests.
Have everyone bring an appetizer they love. This gives everyone a chance to be part of the party.
Create a party hashtag for people to post pictures. Then have them use it for their parties too!
I love giving everyone a gratitude book as their place card. The Book of Joy is my Favorite! 
Find out your guest favorite wines and beers and have them for them when they come to the party.
BONUS RECIPE: BACON GUACAMOLE ENCHILADA: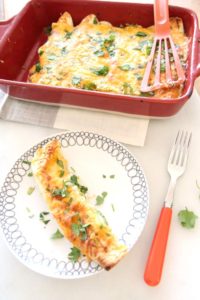 I hope this makes you love having parties! You are amazing and deserve to have fun in life! Happy Cooking!
---
Here is Your Dash of Gratitude:

---
I am so Grateful for you and thankful to get to cook with you! Any questions about this recipe or any others feel free to comment below. May every day be happy comfort food day!
With a grateful heart – Jay