When you take a bite through the pillowy buttery crust of this lobster roll you are immediately transformed to the beach on a happy sunny day! The lobster salad is creamy, tangy, and sweet bliss. The best part is it takes only 15 minutes to make. Sooo easy!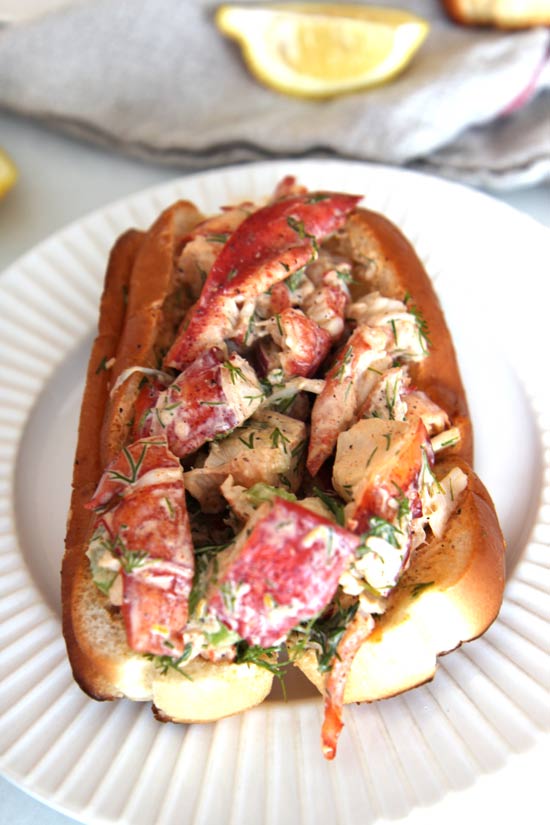 The first time me and Tom visited the Hampton's we went on a Lobster roll crawl. It was so fun. We looked up all the places Ina Garten mentioned on her show and ate our hearts out. Our top two favorites our these beachy places right on the famous Montauk Highway (or as locals call it Route 27): The Lobster Roll and The Clam Bar. Both use mayo based lobster rolls so that is my inspiration for this recipe! I hope you have amazing summer dreams and happy sweet lobster beach parties even in the winter!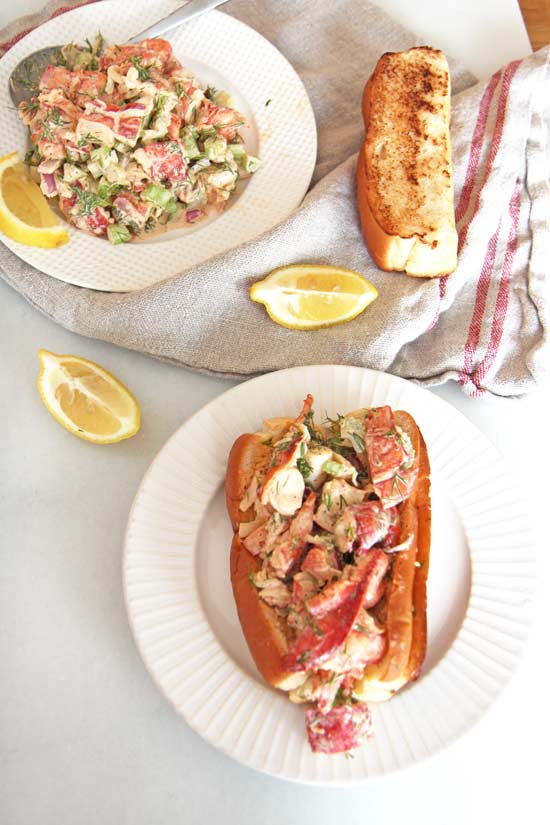 For more easy, happy comfort food recipes, check out our Pinterest Page
More Quick Seafood Recipes:
I can't wait for you to try this recipe!!! Cheers to comfort food love on a plate. Happy Cooking!
Hamptons Lobster Roll (summer anytime recipe)
Ingredients
1 pound Lobster (cooked and chopped)
1 teaspoon mayo
1 teaspoon sour cream
1/2 teaspoon smoked paprika
1 lemon (juice and zest)
1 teaspoon salt
1 teaspoon pepper
1/4 cup dill (chopped)
1/2 red onion (chopped)
4 hot dog buns (toasted)
3 celery ribs (chopped)
Instructions
First, in a large bowl mix mayo, sour cream, paprika, lemon zest/juice,salt, and pepper.

Next, add the onion, celery, dill, and lobster into bowl with mayo mixture.

Finally divide the lobster salad into 4 hot dog buns and enjoy!
Notes
Perfect day before recipe. Make this the night before eating and it tastes even better!
Tell me what your favorite summer memory is? Soo excited to hear from you! Comment below!
QUICK NO BAKE DESSERT  FOOD RECIPE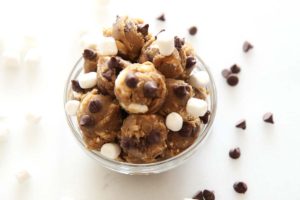 Your Dash Of Gratitude:

ANY QUESTIONS OR COMMENTS? COMMENT BELOW 🙂
With a grateful heart and an amazing tummy – Jay
(Visited 2,815 times, 1 visits today)
Subscribe for tasty, free recipes!