This is a decadent fudge flourless chocolate tart that is so easy!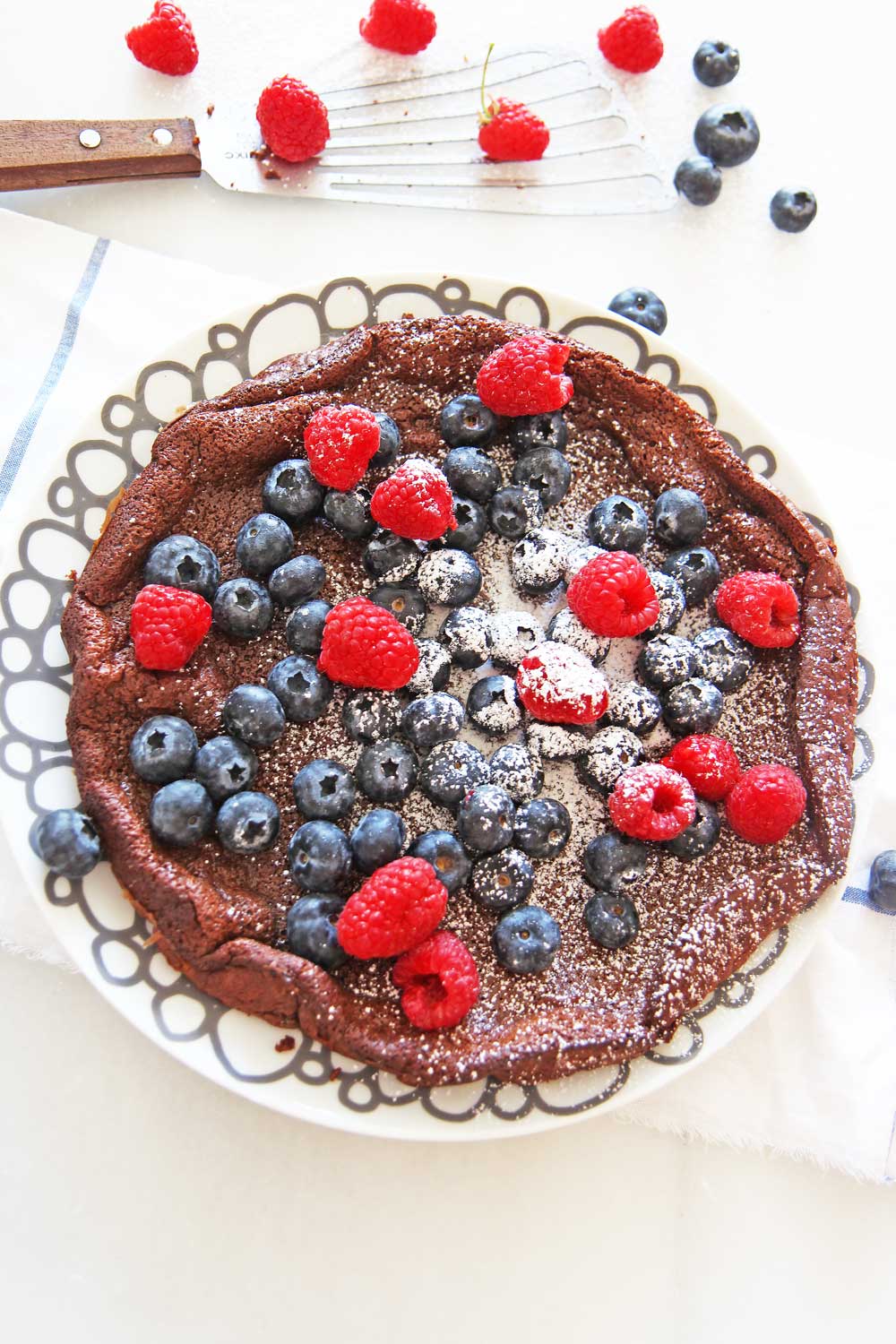 This is dedicated to my favorite sweet tooth person in the world! My husband Tom declares before his first bite of dinner that its "dessert time!" Not only does he saying it with pride but he is so cute! When we first started dating I was more an appetizer eater and less into sweets. But every tine we ate dinner he would declare "dessert time," and over the 13 plus years I have developed a sweet tooth too! I always joke with him I never had a cavity until I met him (that's not exactly true but its our secret lol)! Tom loves rich sweet chocolate desserts. As you know I am not a baker so this recipe was perfect! No flour, very little ingredients, and very little work! This is probably the easiest dessert I ever made. You can make it into a cake by doubling the ingredients below but its so rich a tart size is perfect. What is your favorite thing to bake? Are you team appetizers or dessert?
– This is the perfect Passover dessert because there is no flour.
– Also a great gluten free and dairy free dessert!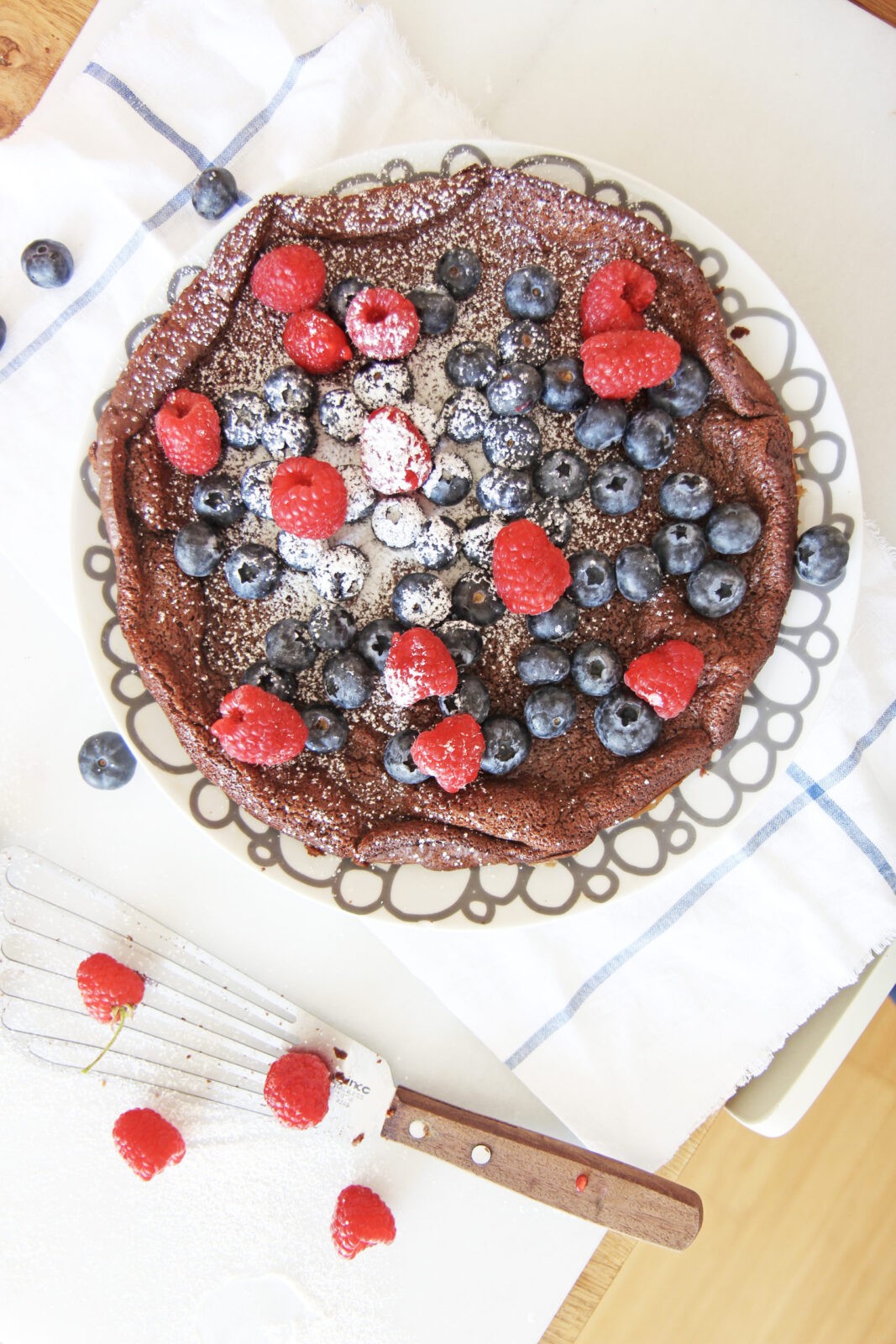 Gratitude Tip While You Cook:
My mission with Chop Happy is to create easy recipe for busy people with a dash of gratitude! Since we all have to be in the kitchen at some point in our day lets use that time to zen out and gain more gratitude.
For the time the turkey cooks visualize your dreams as if it is already here. Working on you does not have to be a long drawn out process. It can be as simple as a couple of pages of a motivational book. The perfect book to read to learn more about finding calmness, your dreams and making your wishes a reality is
The Secret!
Recipe Hack / Cooking Tips:
Use Dark Chocolate: Dark, bitter, or unsweetened chocolate has much higher levels of cocoa and therefore deep its rich flavor is perfect for baking! It tastes more chocolate like! Milk chocolate is more milk and sugar and less rich! 
Gratitude While Stirring: Use the kitchen as a place for self care. As you stir or chop say what you are grateful for. I do this all the time so that cooking can be a time to recharge.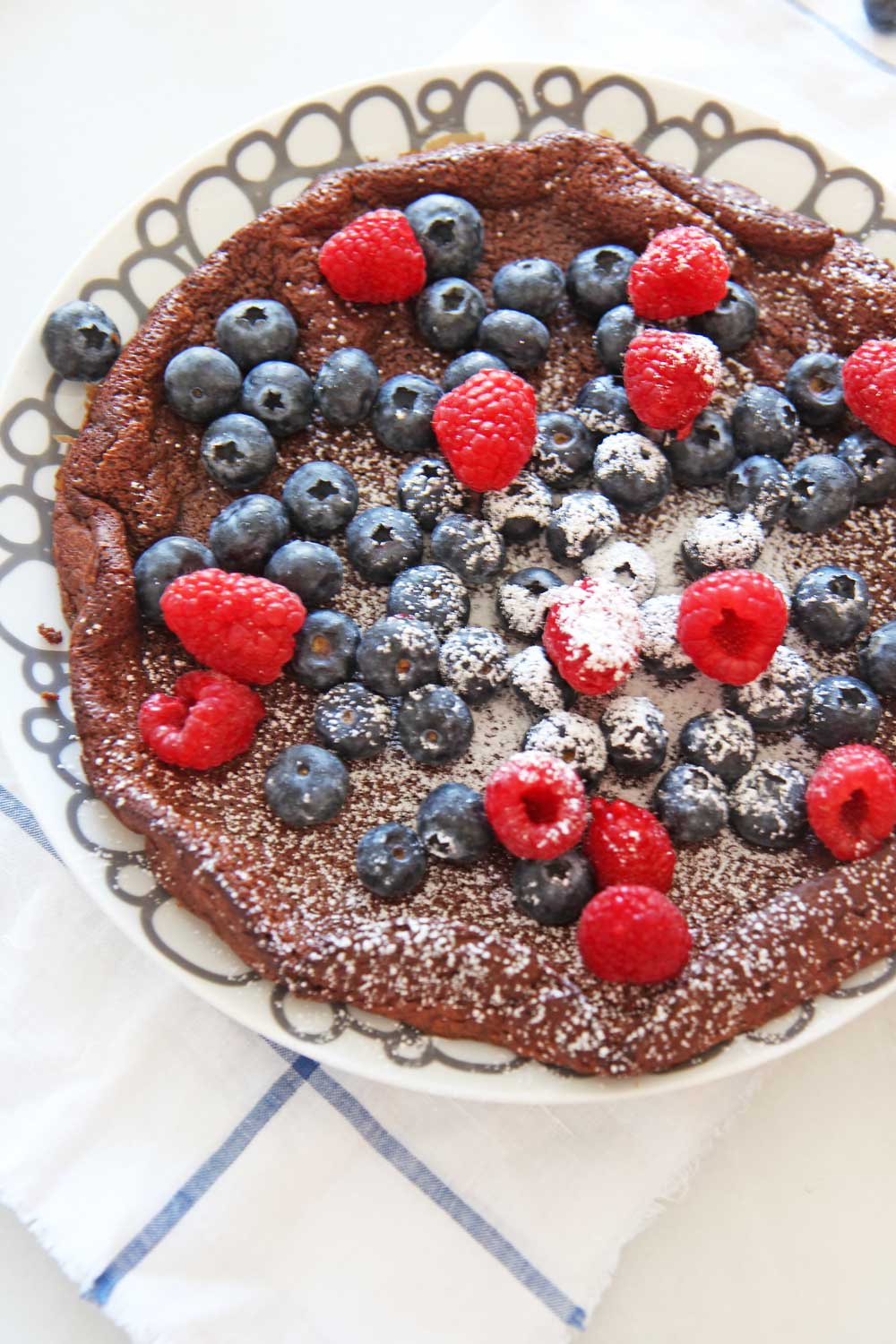 Watch How To Make This Flourless Tart:
Here is a great spring form pan to make this recipe: Click Here
Flourless Chocolate Tart
Ingredients
1 cup dark chocloate chips
1 stick unsalted butter
4 eggs
2 tablespoons coffee
1/8 teaspoon salt
Optional Toppings
1 handful blueberries
1 handful raspberries
1/4 cup powdered sugar
Instructions
Preheat the oven 350 degrees.

First, place the chocolate and butter in a microwave safe bowl. Then place the bowl in the microwave 30 seconds at a time until all the chocolate is melted.

Now, let the chocolate cool slightly and add the eggs, salt, and coffee. Mix to combine.

Next, pour the chocolate mixture into a buttered spring form pan lined with parchment (see the video).

Now, place in the oven on the middle rack 20-25 minutes.

Finally, top with your favorite fruit and powderd sugar! Enjoy!
Other Easy Recipes:
Any question comment below or email! I love helping change the recipe!
(Visited 358 times, 1 visits today)
Subscribe for tasty, free recipes!