This kimchi stir fry is for those long happy days when I want something comforting but quickly! I test all my recipes after work to make sure they are easy and doable for busy people!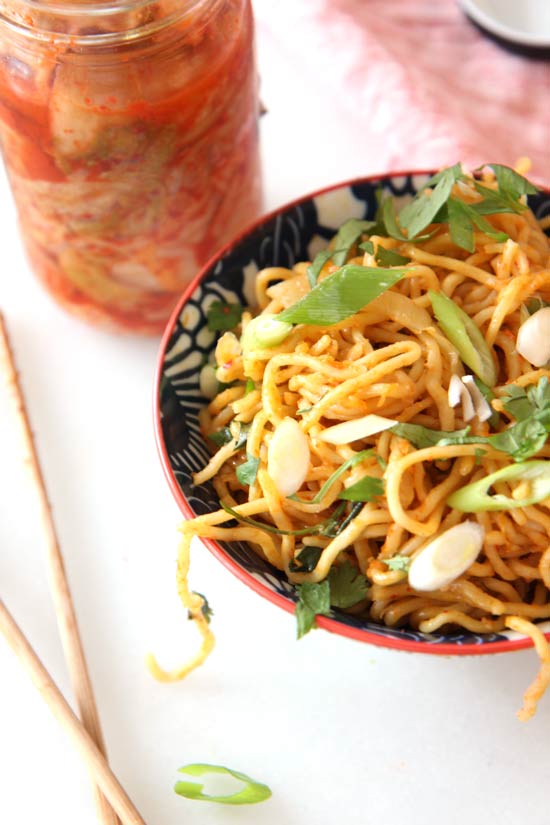 This recipe holds a special place in my heart. The first time I tried kimchi ever, was the first time Tom and I hung out. We went to Korean BBQ in NYC's Koreatown. It came in a small bowl at the beginning of our meal. I immediately fell in love. The ruby red cabbage tastes like Sriracha and honey dancing together. It is sooooo flavorful and I use it in as many recipes as possible.
This ramen noodle bowl is warm bowl of easy comfort food hugs. It is spicy and sweet mixed with a forks of love. This is my easy recipe for a weeknight warm up.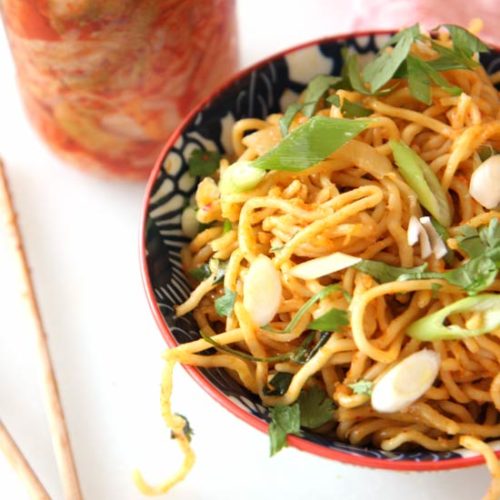 Kimchi Ramen Stir Fry (easy quick long day dinner)
Ingredients
1 bottle Kimchi
4 scallions (chopped)
1 onion (chopped)
6 strips bacon (chopped)
1 teapoon soy sauce
1 teapsoon sesame oil
4 packages ramen (cooked package instructions)
4 cloves garlic (chopped)
Instructions
First place the kimchi and juices in a food processor and pulse until small chucks (see video above for what looks like).

Next, place bacon in a pan (on medium low) with 2 tablespoons of oil. Cook until slightly crispy (approximately 2 minutes).

Now, take bacon out of ban and turn the heat to medium high.

Next, add scallions, onion, and garlic saute for 2 minutes.

Now, add the ramen noodles, soy sauce, sesame oil, and kimchi.

Stir 2 minutes mixing until the noodles turn light red and the flavors combine.

Finally, enjoy this quick weeknight sinner faster then takeout!
Here is how to make this easy recipe:
I can't wait for you to try this recipe!!! Cheers to easy comfort food.  Happy Cooking!
Two of my other favorite ways to use kimchi is my:
If you want to learn more fun simple Korean recipes, check out this awesome book!
QUICK NO BAKE DESSERT  FOOD RECIPE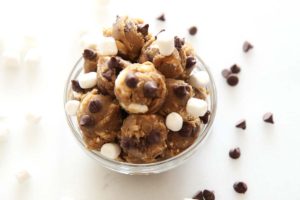 Your Dash Of Gratitude:
                                                                                                                                   
ANY QUESTIONS OR COMMENTS? COMMENT BELOW 🙂
With a grateful heart and an amazing tummy – Jay
This book changed my life and it is how I elevated my home cooking:

(Visited 1,531 times, 1 visits today)
Subscribe for tasty, free recipes!