Sheet Pan Recipes make the happiest easiest dinners! Here are 3 of my favorite easy and recipes I crave. Happy dinner making!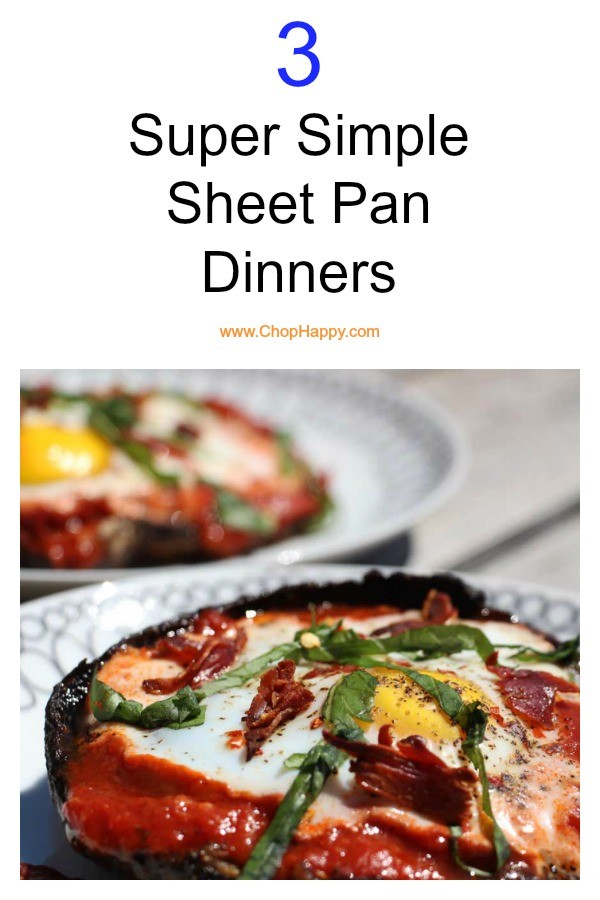 I love one sheet pan recipes! There are less things to clean and it's a drop and cook kind of recipe. This is a go to weeknight family meal that is so juicy with fun tang. The salmon is slathered with yummy Dijon mustard that when cooked flavors the salmon with a wine like rich flavor and keeps it buttery delish. Surrounding the salmon like proud soldiers are veggies that crisp up and join the one sheet pan fun! GET THE RECIPE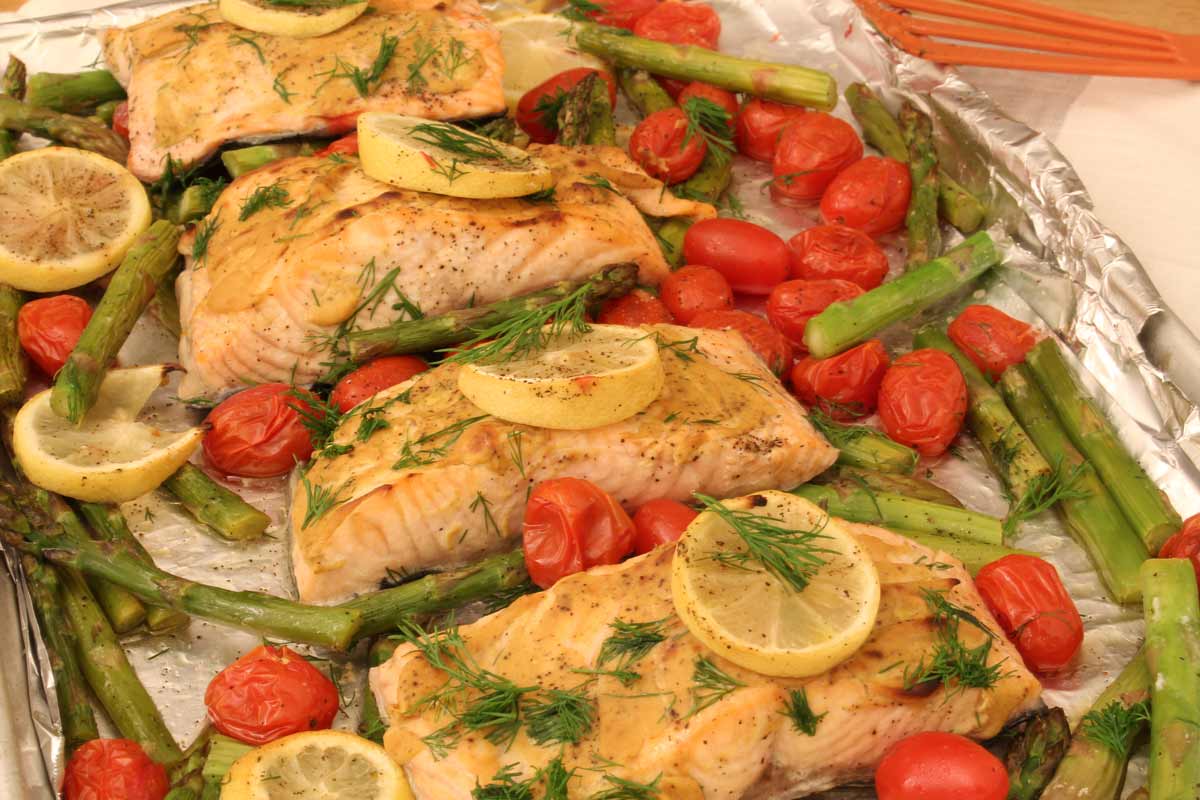 A one sheet pan, easy clean up, portobello recipe has landed in Chop Happy land! This recipe is a you are amazing and deserve an easy recipe so you have more time for you! 
GET THE RECIPE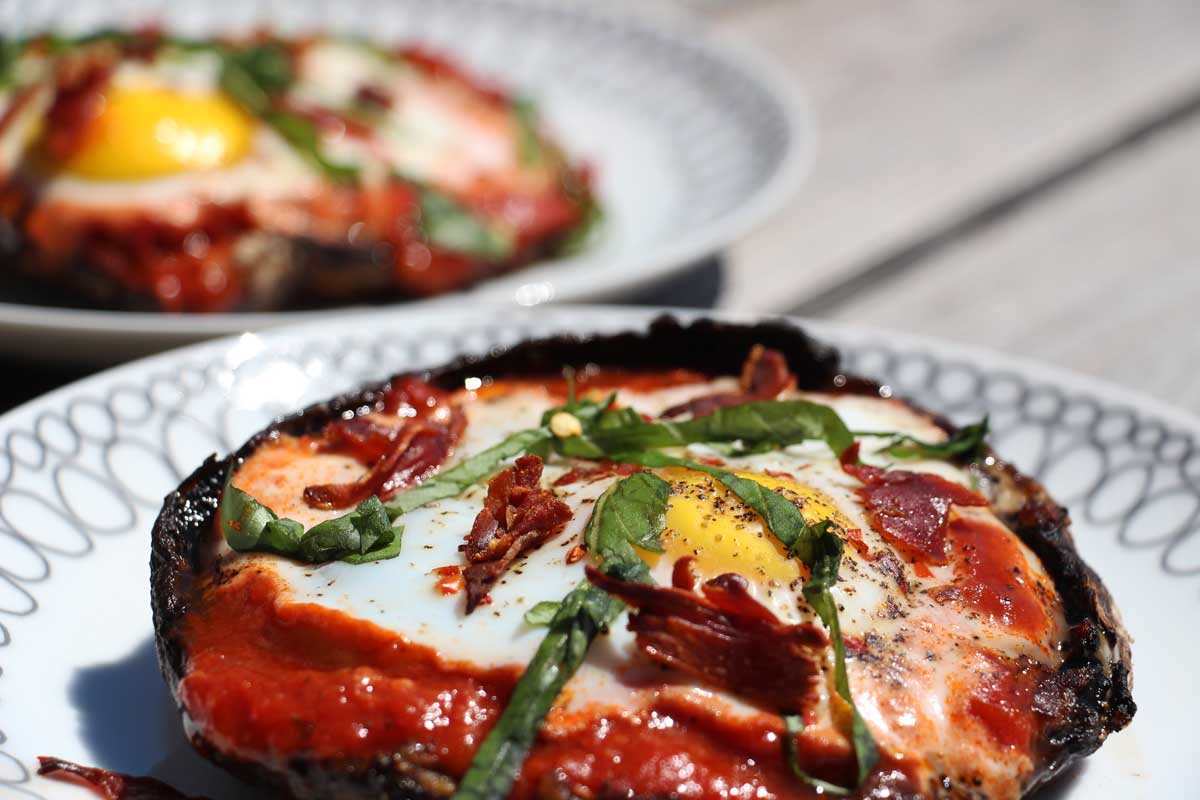 Seriously yummy in the tummy and such a time saver in the weekday rush. Also an amazing leftover remake because you can freeze the leftovers and pull it out and have an instant trip to Italy for your taste buds. GET THE RECIPE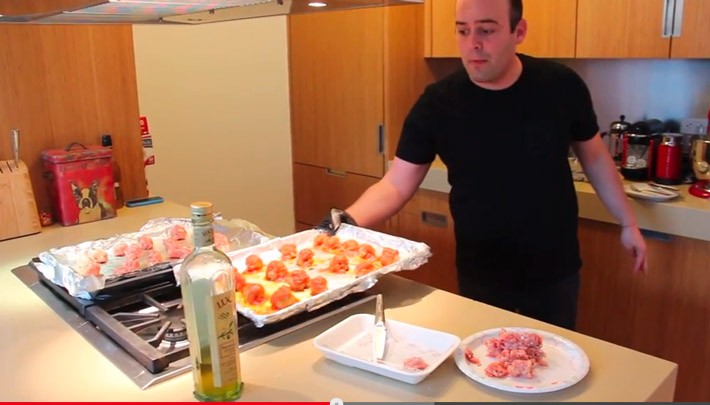 BONUS RECIPE: Candy Cane Cookie Dough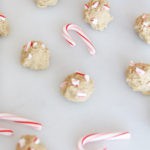 May every recipe be magical and have so much fun. Any  recipes you dont see here or comfort food questions comment below. I am sooo grateful to cook with you! Happy Cooking and any game day questions comment below! Happy eating and make all your recipe dreams come true!
I am so Grateful for you and thankful to get to cook with you! Any questions about this recipe or any others feel free to comment below. May every day be happy comfort food day!
With a grateful heart – Jay
My Favorite way to add a little more gratitude to my life: 
(Visited 730 times, 1 visits today)
Subscribe for tasty, free recipes!