I love throwing dinner parties in my tiny NYC apartment. Also, I like attending my own party, so all the recipes are make ahead. With these recipes you will be drinking with your guest instead of cooking. I cant help you with clean up lol!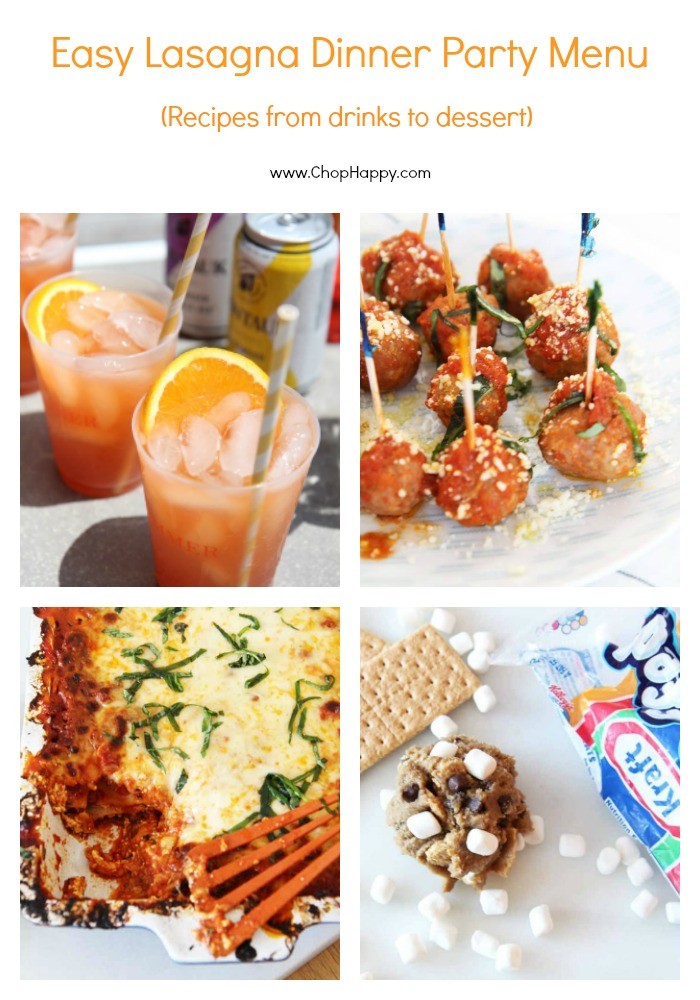 This is dedicated to 
The Chew
! 
Michael Symon
 made this on the show and because I am obsessed with Aperol Spritz I had to try this. The minute I sipped this drink I felt like I was sitting in Florence Italy calm and relaxed, staring at all the awesome people.  This is a quick 30 second cocktail perfect for a dinner party.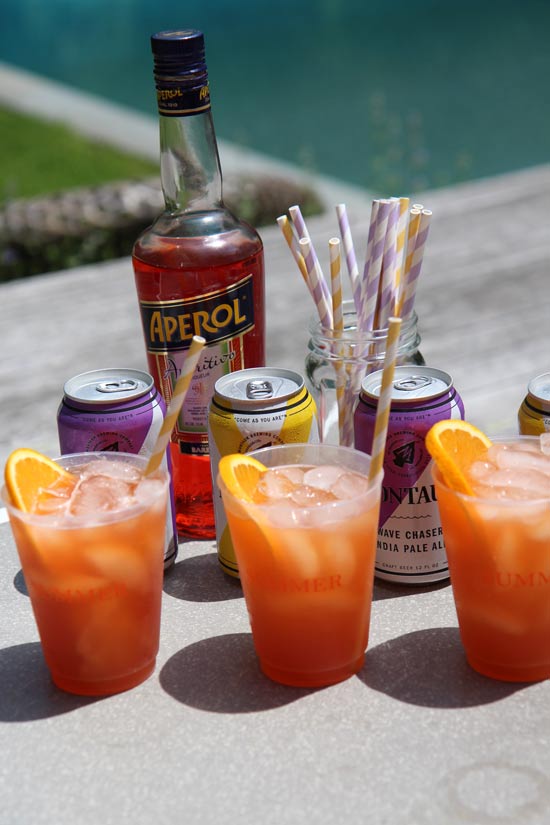 2 Ingredient Slow Cooker Meatballs Appetizer
Make these the day before your party! The day your friends arrive, take them out of the fridge, turn on low heat on the slow cooker 1 hour before to warm up! My friends love all of my meat dishes and I make my meatball recipes all the time. This is perfect for a dinner party because you can make it the day before. I wanted to create an awesome easy recipe that would pack big Italian comfort food flavor with just 2 ingredients.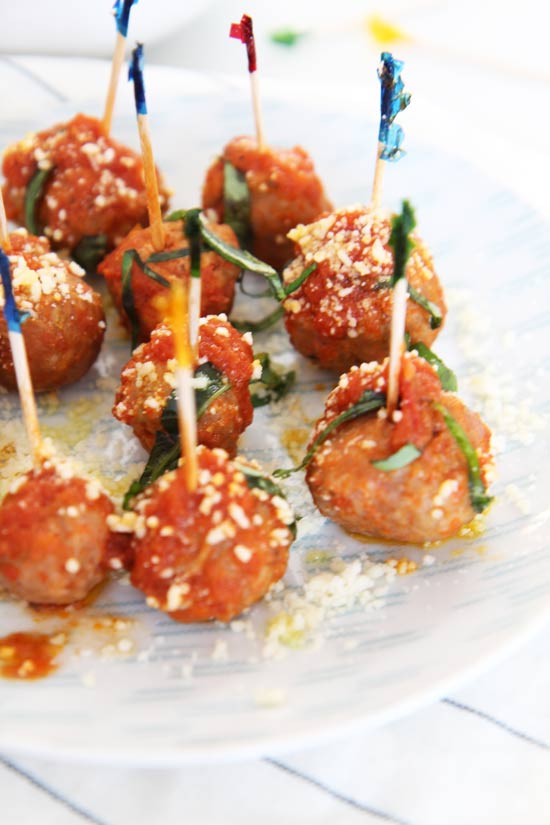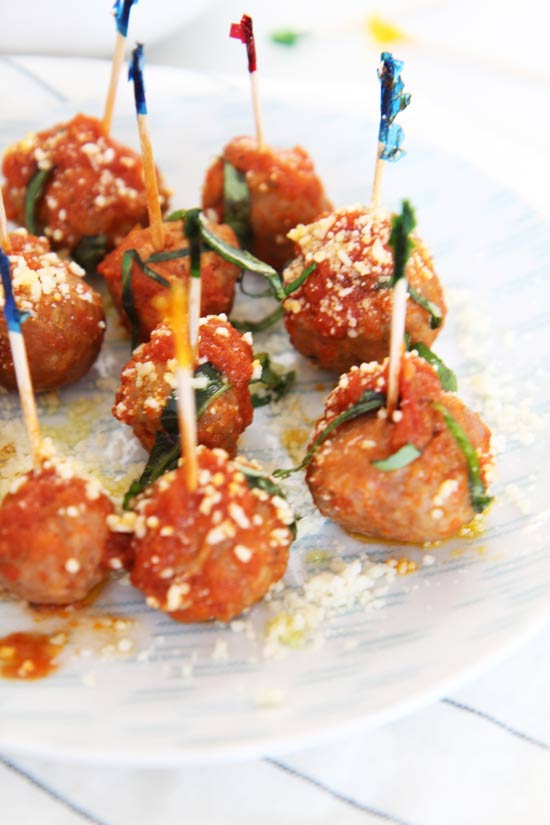 Make this the day ahead too! 1 hour before guest arrive place in 250 oven and heat up with tin foil covering the lasagna. It will be nice and hot when guests arrive! My friend Amy loves lasagna and is always asking me to make her a new version. So when I invited her to a recipe tasting party (This is were I make lots of food and friends and they tell me what they like and dont like. They also bring lots of wine so its sooo much fun).  I knew I had to make a new fabulous version. I channeled my inner comfort food vibes, to find a way to make a classic even more decadent.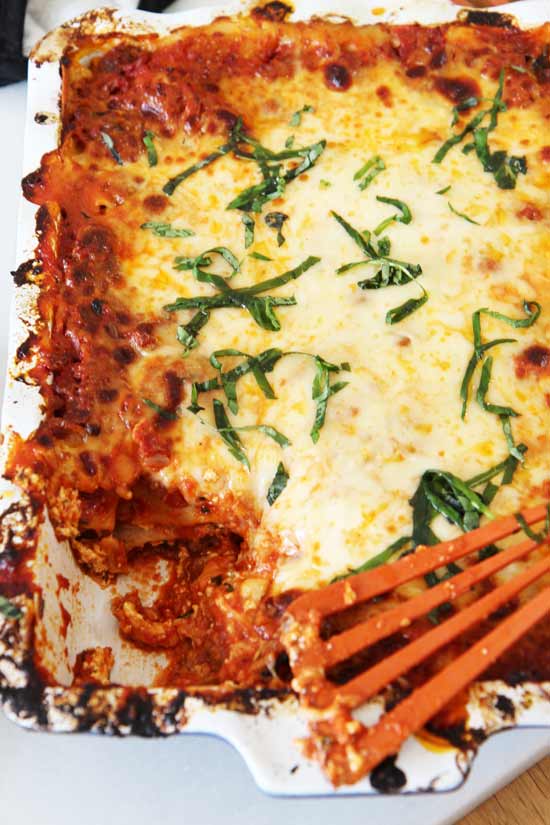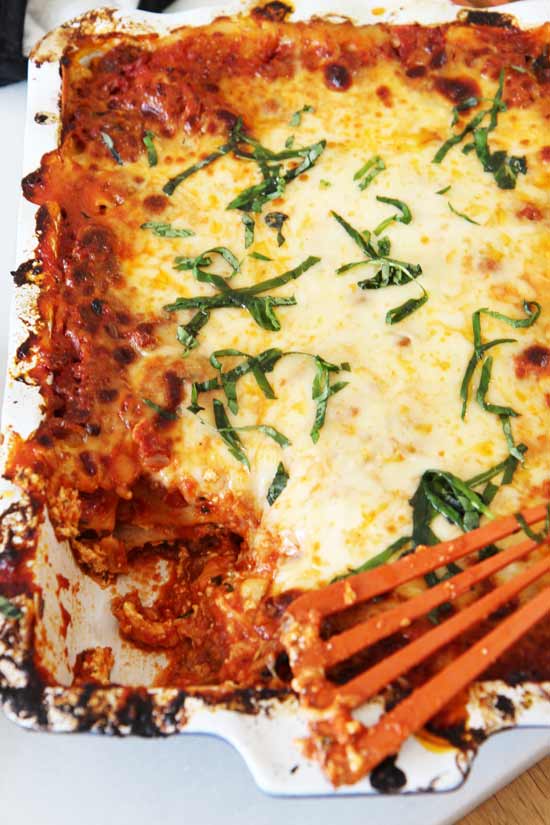 Perfect made 2 days in advance! Take out and indulge. Make extra because these are addictive! Get ready this s'mores cookie dough recipe to be your new dessert obsession. It's chocolatey, crunchy from the morsels of graham crackers, and pillowy from the marshmallows. This is a easy indulgent no bake recipe.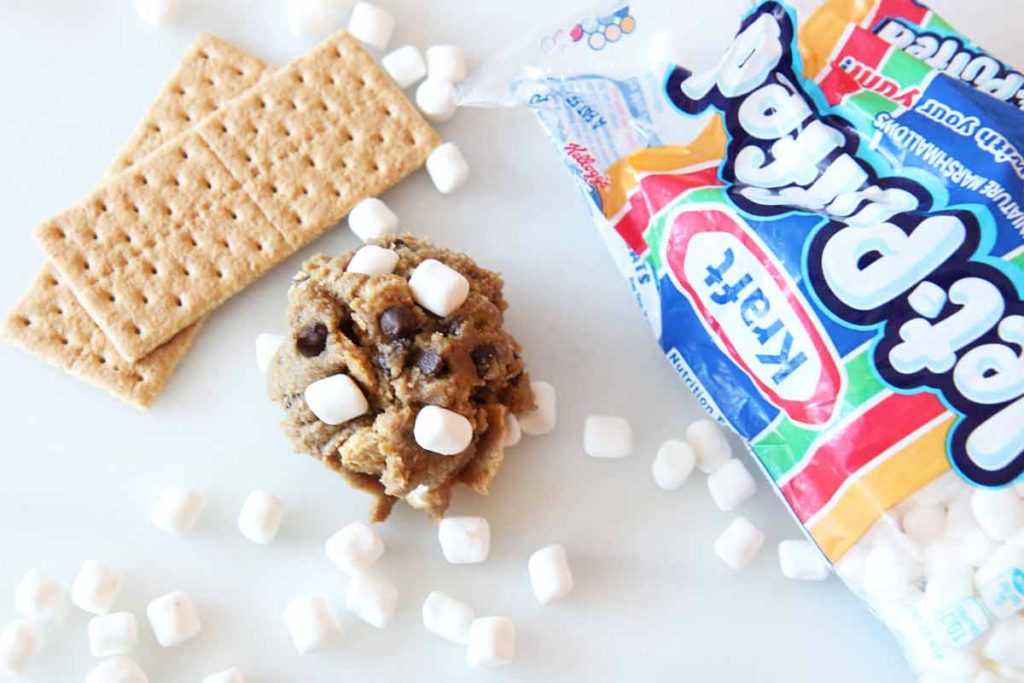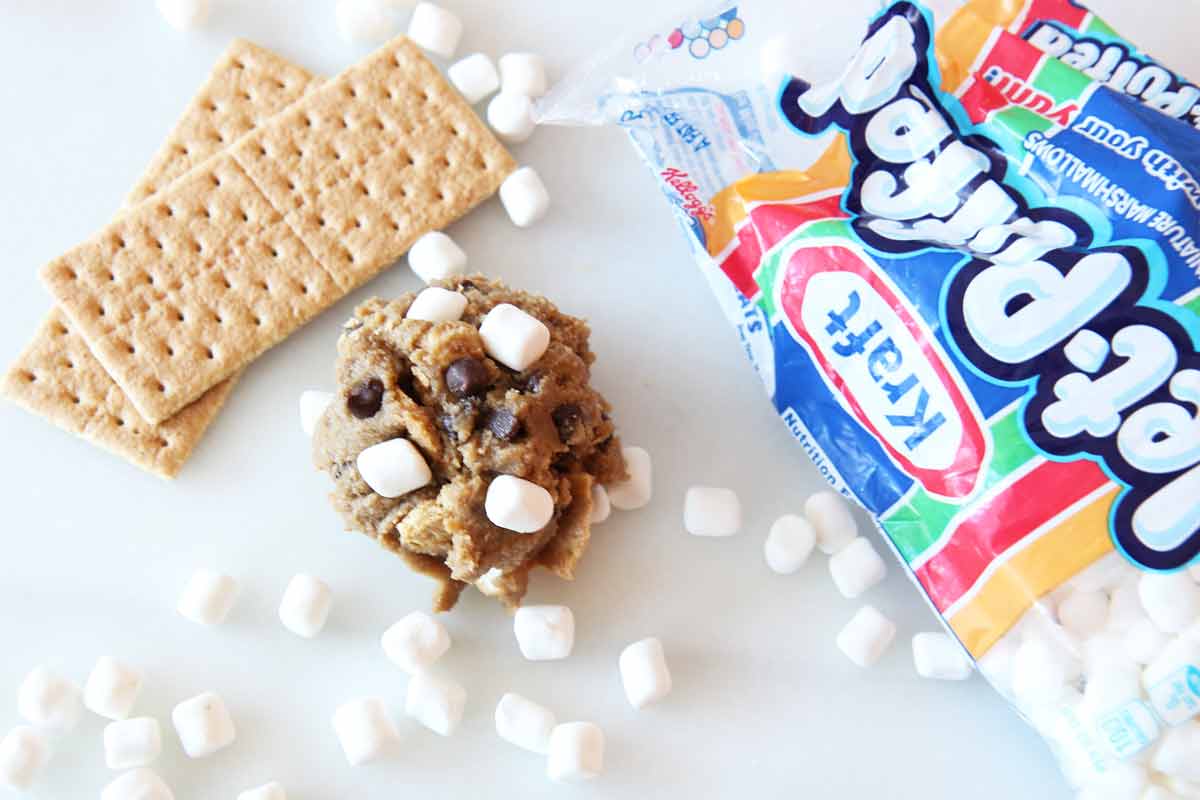 BONUS RECIPE: I CANT BELIEVE ITS A VEGGIE BURGER!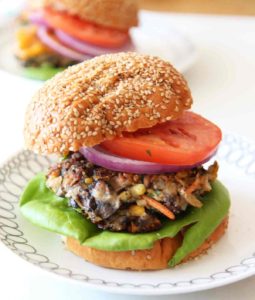 May every recipe be magical and have so much fun. Any  recipes you dont see here or comfort food questions comment below. I am sooo grateful to cook with you! Happy Cooking and any game day questions comment below! Happy eating and make all your recipe dreams come true!
---
Here is Your Dash of Gratitude:

---
I am so Grateful for you and thankful to get to cook with you! Any questions about this recipe or any others feel free to comment below. May every day be happy comfort food day!
With a grateful heart – Jay
(Visited 9,912 times, 1 visits today)
Subscribe for tasty, free recipes!