For the perfect pots or pans to make dinner look no further we have 3 you will totally want to buy.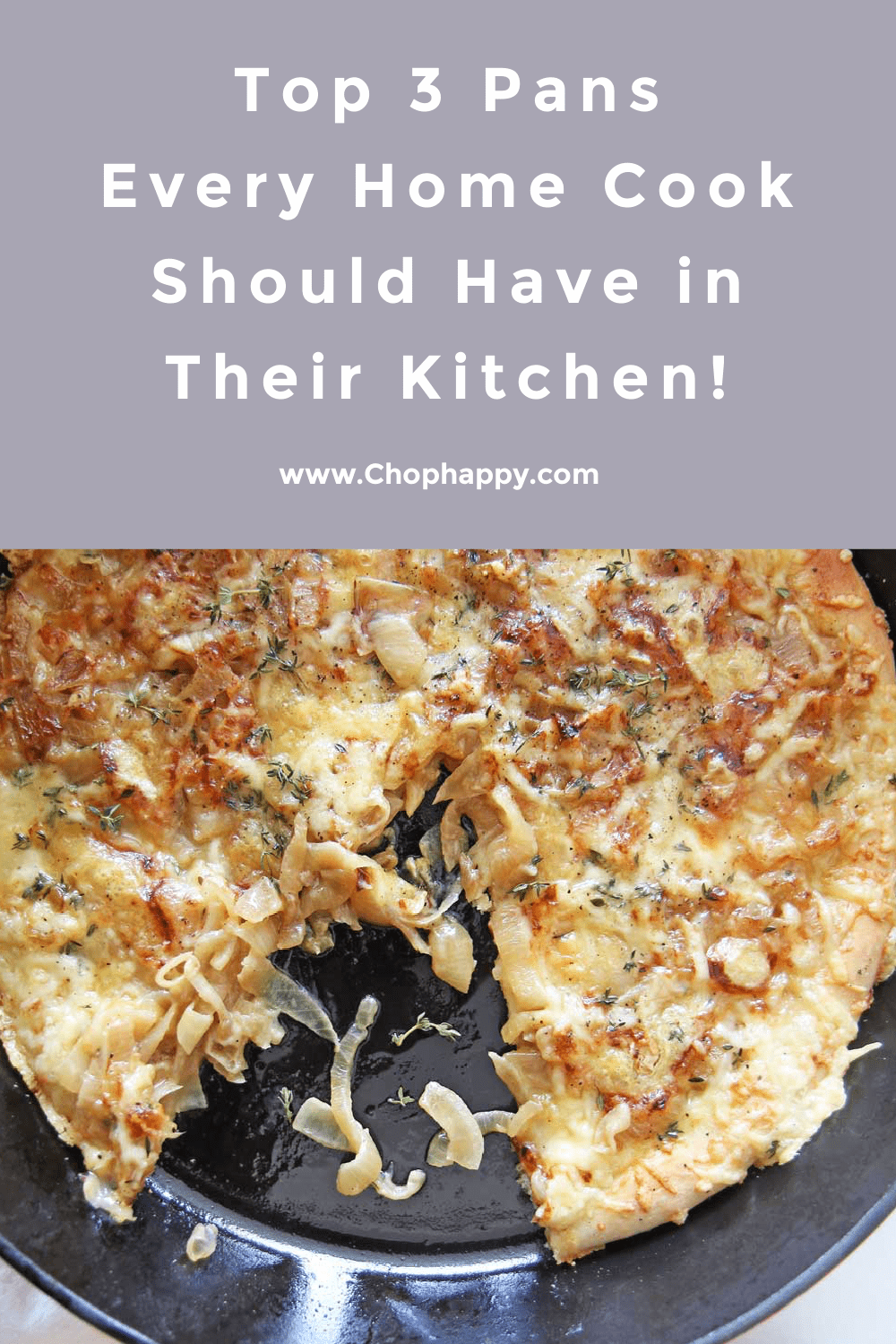 Why The Perfect Pans Are The Best Kitchen Tool
(This post contains affiliate links)
Because If you pick the right pot or pan it will last you forever and cook your food evenly.
Because of the heat retention of a cast iron pan, a steak gets a crispy brown sear, fried foods are less greasy, and foods cooks more evenly!
Makes perfect steaks with a cast iron pan. My favorite way is reverse sear. Cook in cast iron in oven and then turn up the heat and sear both sides!
Perfect Pizza in a cast iron pan. The bottom cooks up crispy like a real pizza oven. This make the perfect pizza at home!
So get the ovens on and the skillets sizzling!
My Recommendations For 3 Pans You Should Have In Your Kitchen! 
(approximately 1,266 4 1/2 star reviews on Amazon)
Great for making pizzas in the oven, getting the perfect sear on a steak or frying chicken super evenly! I use this all the time to cook. If I could take one kitchen tool to a desert island it would be this one!
(approximately 143 5 star reviews on Amazon)
I got this as a gift over 10 years ago and it has not got a scratch on it! Trust me for me that is good. This is my go to Sunday sauce, short ribs or brisket. Also I make an awesome chili in this pot too! It is cast iron so it retains heat so it cooks everything with perfection.
(approximately 1,319 5 star reviews on Amazon)
This last forever. If there could be a innovation award this one would get it! It is the perfect size for pasta so you don't have to break the spaghetti. Also large enough to make amazing soups!
My Top 3 Recipes Using A Cast Iron: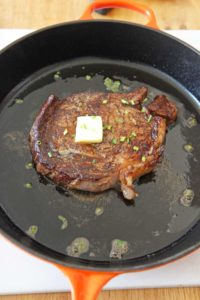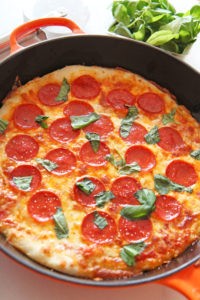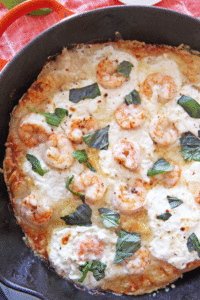 My Top 3 Tips To Eat Healthy: 
Make Coffee at Home: Brewing your coffee at home can save you $100 dollars a month and 1,200 a year (according to Business Insider). Also, its good for the environment because you use a reusable coffee mug instead of throwing out paper coffee cups.
Yesterdays Dinner is Today's Lunch: Even something simple like bbq sauce from last night can be today's bbq chicken wrap. Tzatziki sauce is today's spread on your bread for a sandwich. Be creative and don't waste awesome food!
Grow Your Own Herbs: When I look in my fridge there is always leftover parsley and basil. This is food and money gone to waste. Grow your own fresh herbs and then its free! Plus you can pull off only what you need. Living in NYC apartment I love the new indoor planters.
Slow Cooker 2 Ingredient Meatballs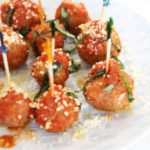 I am so Grateful for you and thankful to get to cook with you! Any questions about this recipe or any others feel free to comment below. May every day be happy comfort food day!
With a grateful heart – Jay
My Favorite way to add a little more gratitude to my life: 
(Visited 82 times, 1 visits today)
Subscribe for tasty, free recipes!