This is a a great way to have awesome leftovers last a long time!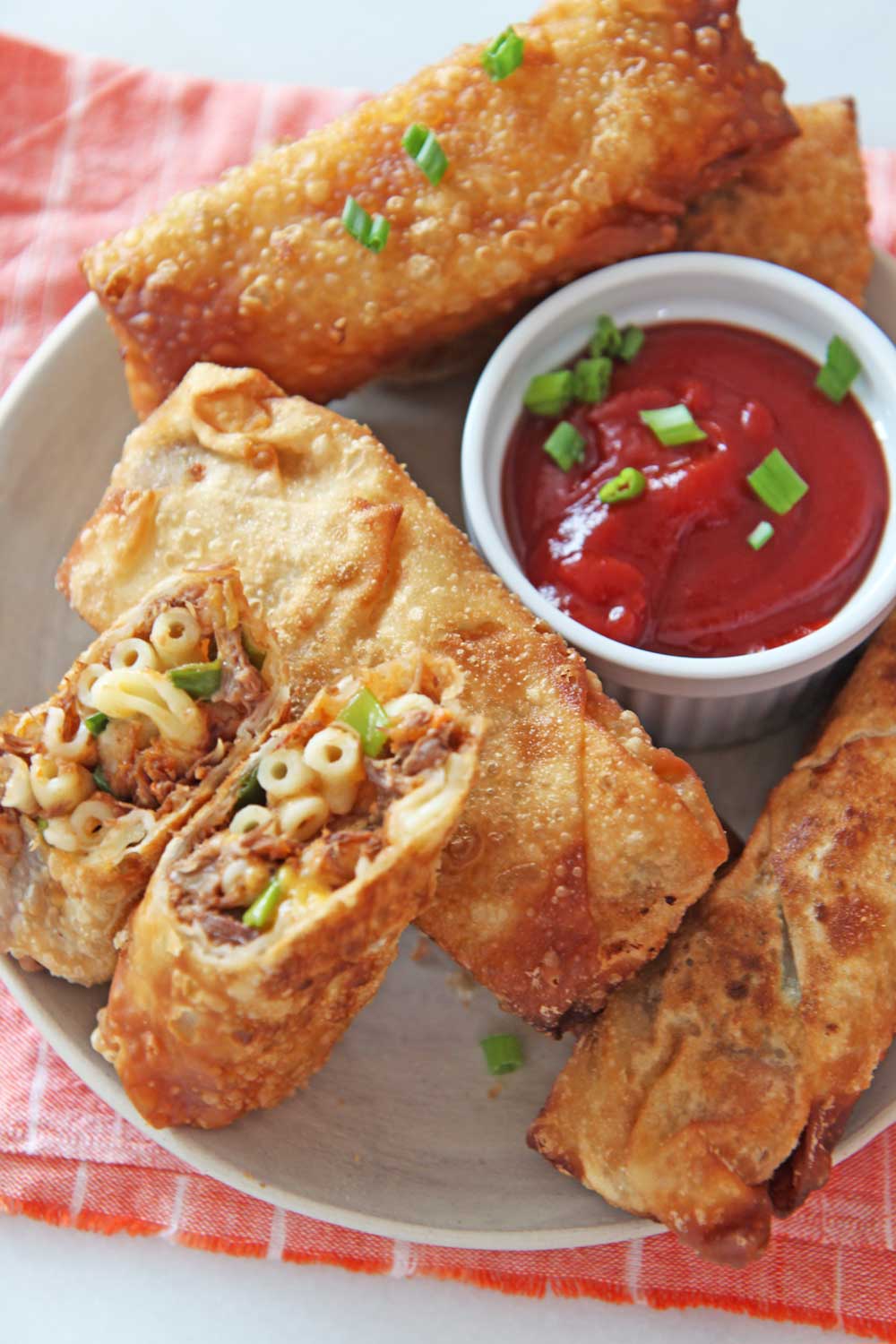 I love eggs rolls sooo much! Growing up every Sunday dinner was always take out Chinese food. There always was 2 egg rolls set aside just for me. I love the crunchy crispy outside and the juicy savory inside. To me this is pure fried food bliss. I love egg rolls so much I ask my Mom to get bring the same egg rolls I had as a child to NYC when I see her lol! I actually asked for egg rolls instead of chocolate this year for the holidays! You would say I am obsessed! Now to the leftovers portion of our recipe! When we have a holiday dinner, I always make enough for 30 people, even if its just me and Tom! My favorite part of the holidays is midnight eating the great food I cooked. But why not get to eat your favorite holiday leftovers for months. Make them into egg rolls and freeze them for up to 6 months! Then you can have leftover fun for in April!
Also can put leftover pie filling in an egg roll.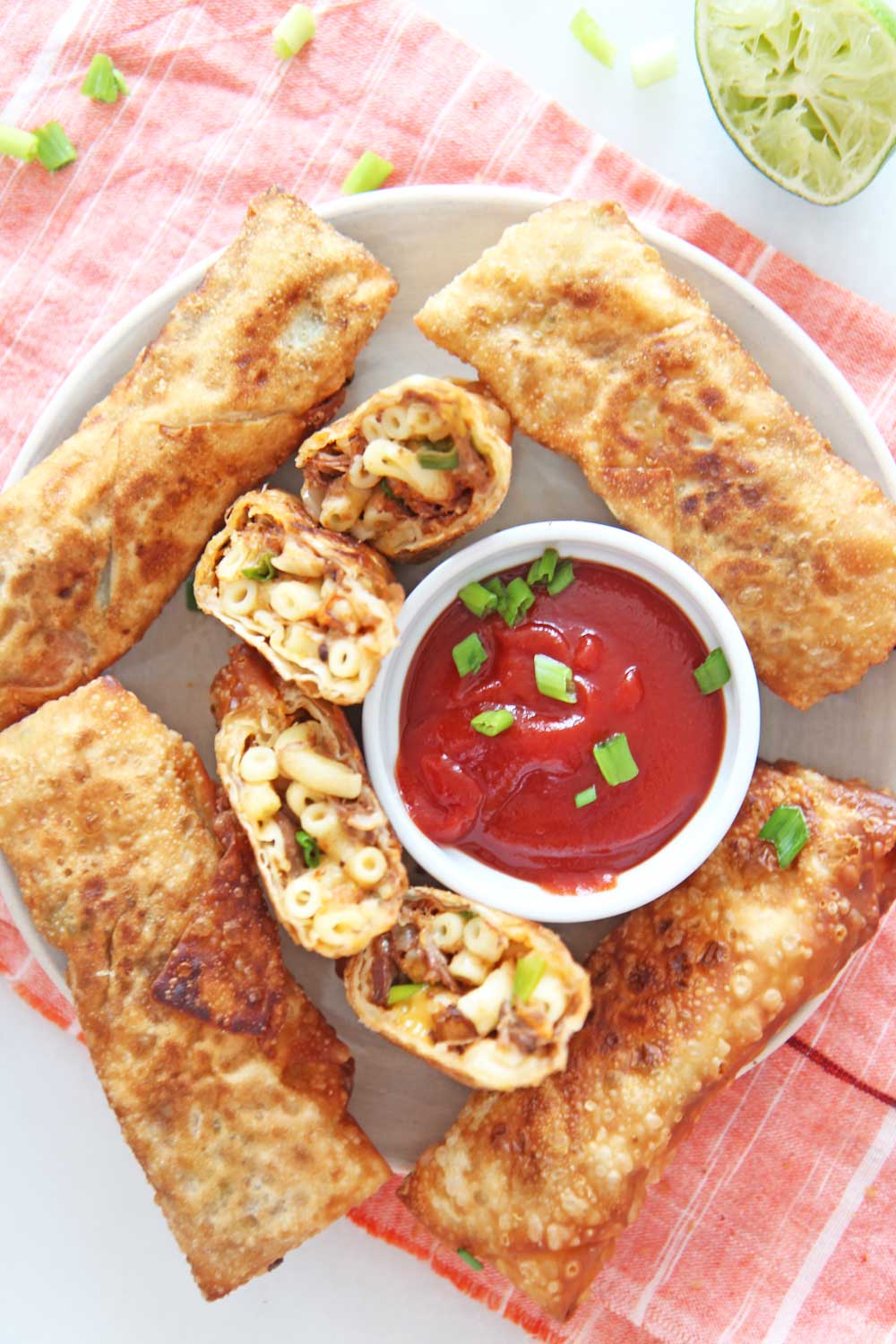 Gratitude Tip While You Cook:
My mission with Chop Happy is to create easy recipe for busy people with a dash of gratitude! Since we all have to be in the kitchen at some point in our day lets use that time to zen out and gain more gratitude.
For the time the turkey cooks visualize your dreams as if it is already here. Working on you does not have to be a long drawn out process. It can be as simple as a couple of pages of a motivational book. The perfect book to read to learn more about finding calmness, your dreams and making your wishes a reality is
The Secret!
Recipe Hack / Cooking Tips:
Freeze Uncooked Egg Rolls: Place egg rolls on sheet pan to freeze 30 minutes so the egg rolls do not stick together in the bag. Then add to ziplock bag and store for 6 months.
Gratitude While Stirring: Use the kitchen as a place for self care. As you stir or chop say what you are grateful for. I do this all the time so that cooking can be a time to recharge.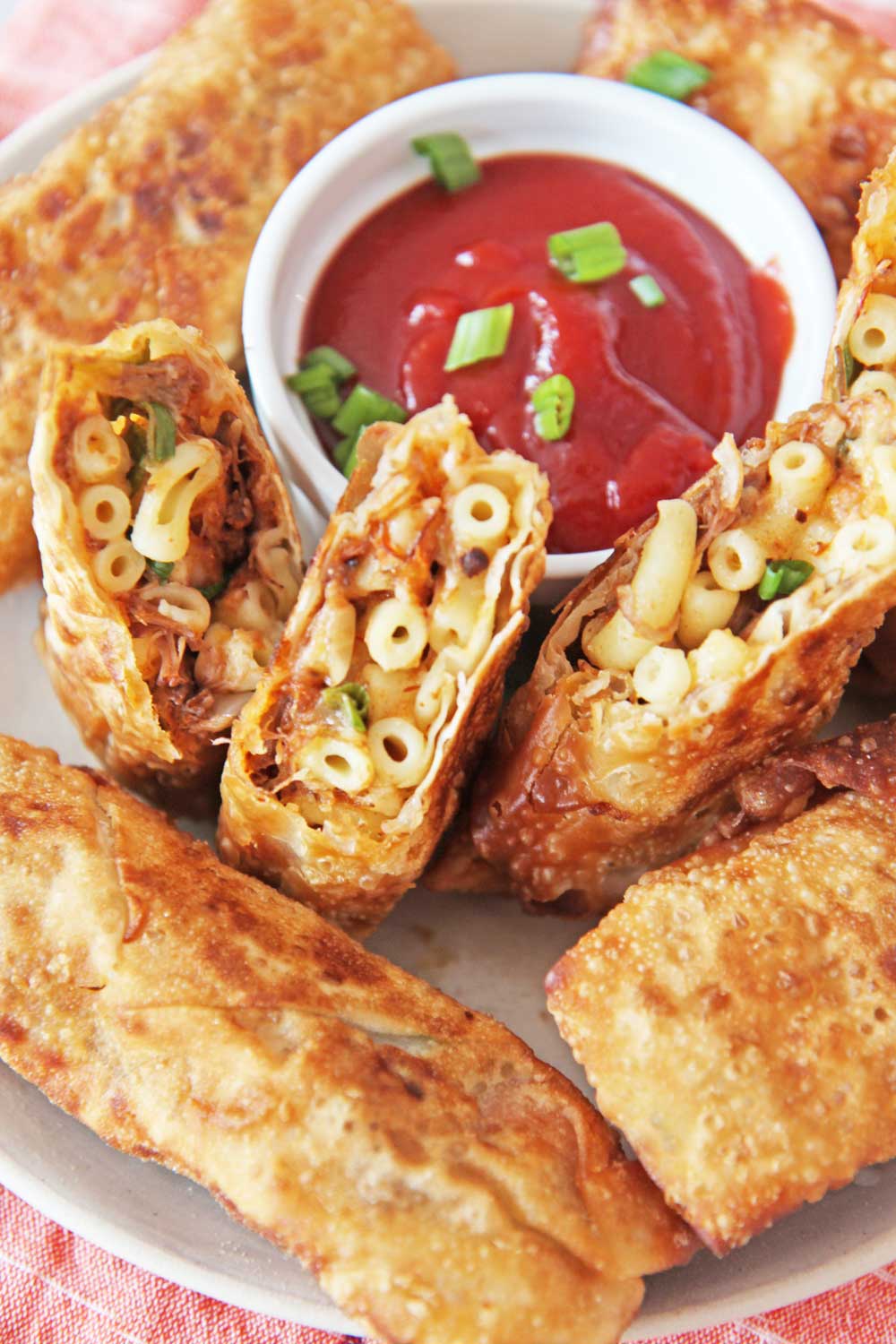 Watch How To Make This Eggrolls:
Leftover Mac and Cheese Egg Rolls
Ingredients
8 egg roll wrappers
2 cups leftover mac and cheese
1 cup leftover short ribs (or other leftover meats)
3 scallions (chopped)
1 lime (juice)
1/2 cup vegtable oil
1 bowl water
Instructions
First, heat up the leftover mac and cheese in microwave so it is easy to mix.

Next, mix in a bowl the leftover mac and chesse, leftover shortribs, scallions, and lime juice.

Now, place an egg roll wrapper on counter in a dimond shape with one corner facing you. Add water to edge of the egg roll wrapper.

Next, 2 tablespoons of filling on to middle of egg roll wrapper and spread out in horizontal line leaving 2 inch boarder on the left and right corners for folding later (see video above).

Now, fold the corner nearest you over the filling and then fold the left and right corners over. Roll up and seal the edges with water. The filling should make 8 eggrolls.

Next, add oil to pan on medium high heat. When hot add 4 egg rolls at a time so you dont lower the temperature of the oil. This will get a crispier less greasy egg roll!

Now, cook the egg roll 2 minutes per side to crisp up.

Finally, enjoy! I would be grateful for you to subscribe to Chop Happy to get new recipes to your emails!
Other Easy Recipes:
Any question comment below or email! I love helping change the recipe!
(Visited 461 times, 1 visits today)
Subscribe for tasty, free recipes!