Carb happy and cheesy mac and cheese in a slow cooker makes life so much easier.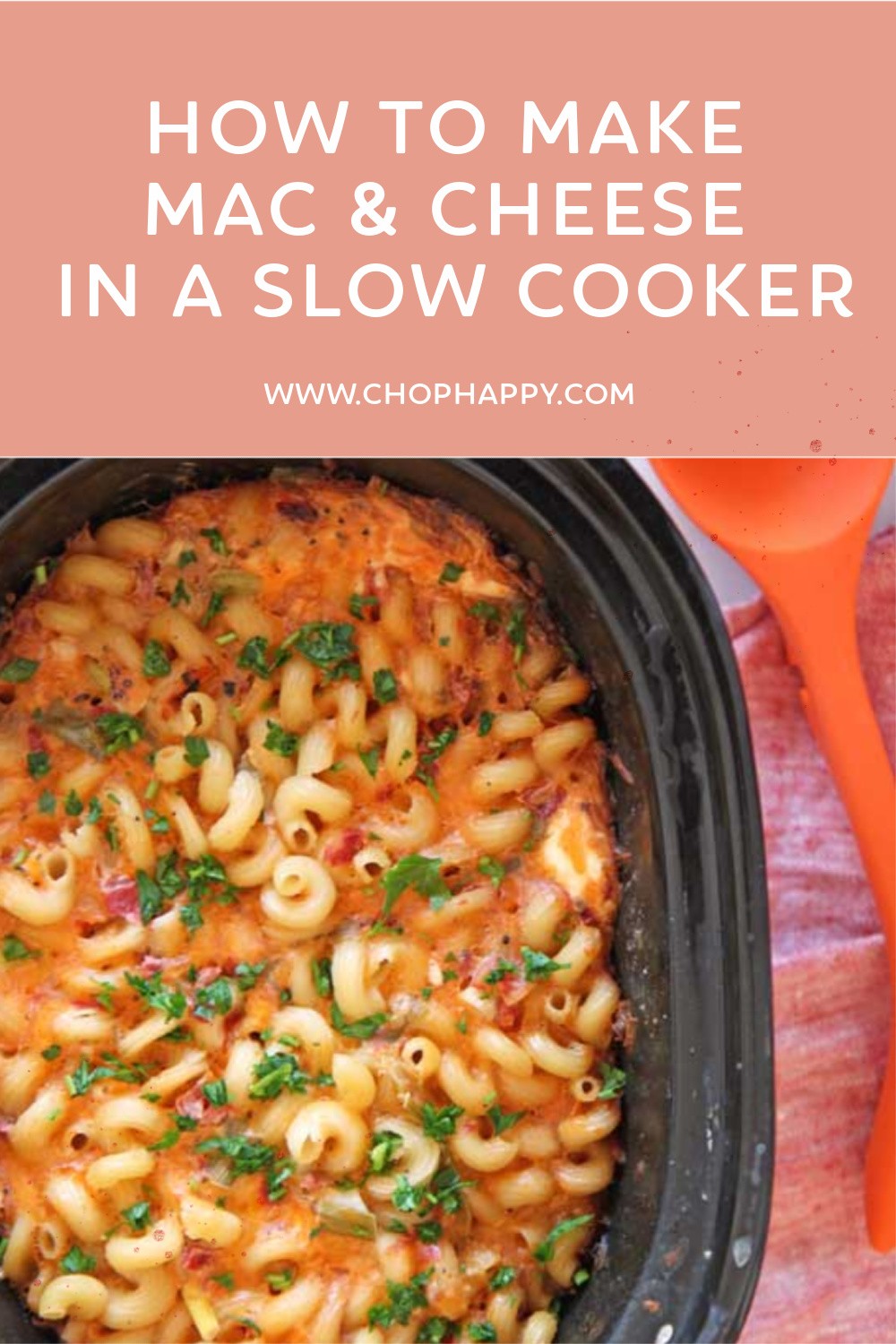 Steps For The Perfect Slow Cooker Mac:
1. The Secret Ingredient: Cream cheese mixed with the other liquids makes this extra creamy.
2. The Pasta Drop:  Drop dried pasta in with all the liquid ingredients and it cooks in the slow cooker.
3. The Cheesy top Hat: Now add cheese on top and it melts while the pasta cooks.
4. Keep it Warm for Hours: Add 1/4 cup of broth or more butter and leave on low for 3 hours. This is great for a big family meal, Thanksgiving, or just not dinner yet.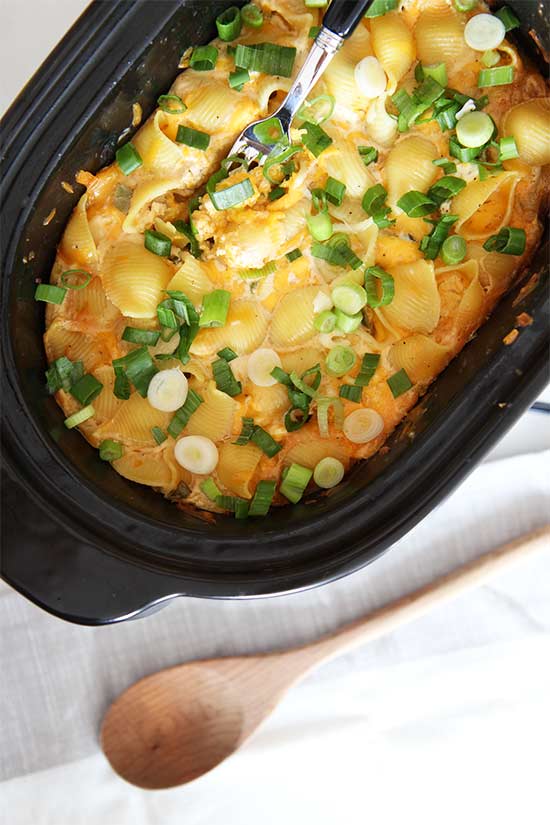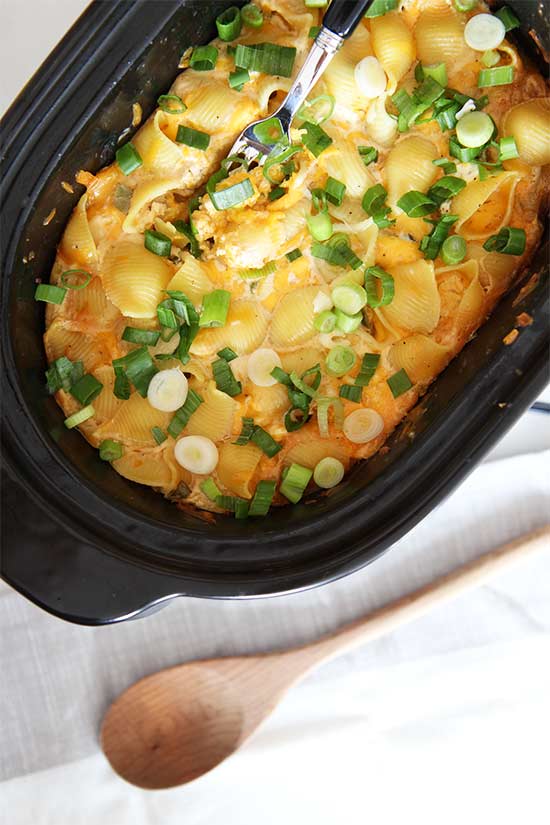 Slow Cooker Verse Traditional Mac and Cheese:
1. Traditional: Boil pasta, make cheesy sauce, and bake.                      
          The Pro's: are that it can be ready faster!                        
           Con's: But if  having a dinner party or holiday meal you use up precious stove space. Also should eat right away!
2. Slow Cooker: Drop dried pasta, liquid, and seasoning and slowly cook.                         
           The Pro's: Can set it and forget it! Also does not take up precious stove space. The best part as you skip the step of                        boiling the pasta! Finally can keep the slow cooker on  low and keep warm for hours til ready to eat.                      
           Con's: You have to wait 4 hours!
Here is my Picks for Best Slow Cookers To Buy: Click Here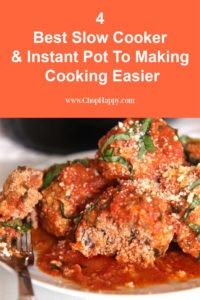 Top Slow Cooker Mashed Potato Recipes: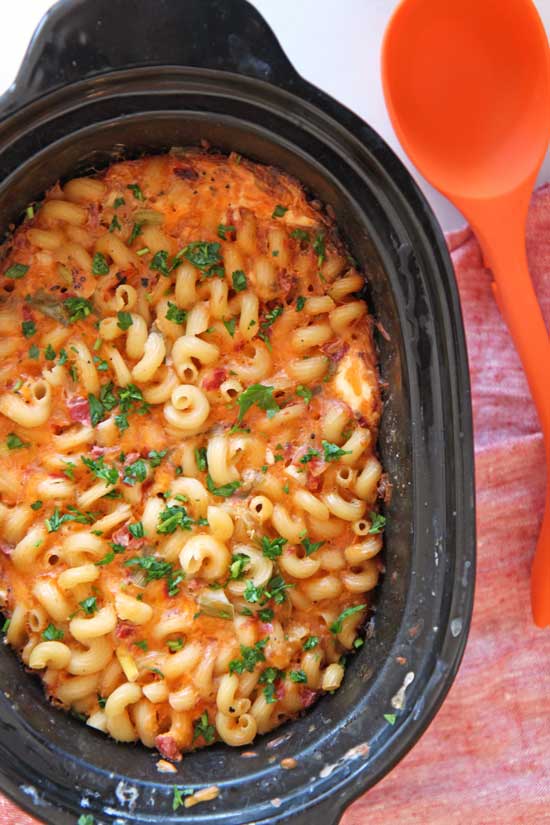 One of my favorite places to de-stress and fill up my gratitude is in the kitchen. You can zone out as you stir, de-stress as you mash or just be in the moment of cooking. I think I get so busy that I forget that I don't need to do 20 minute meditation to make life calm. Simply focusing on the task on hand helps soon much. Cooking can also be a time just for you. Try this out next time you are in the kitchen and let me know how it goes. Sending you happy cooking vibes and recipes that celebrate you!
While the noodles cook in the slow cooker I use the extra time for self care. Here are some self help books I recommend:
Click Here!
The slow cooker, or what I call a personal chef because it cooks your food for you while you are at work, makes amazingly creamy and delicious mac and cheese. Simple mac and cheese can bring a smile to just about anyone, but I want you and your family to jump out of your seats with excitement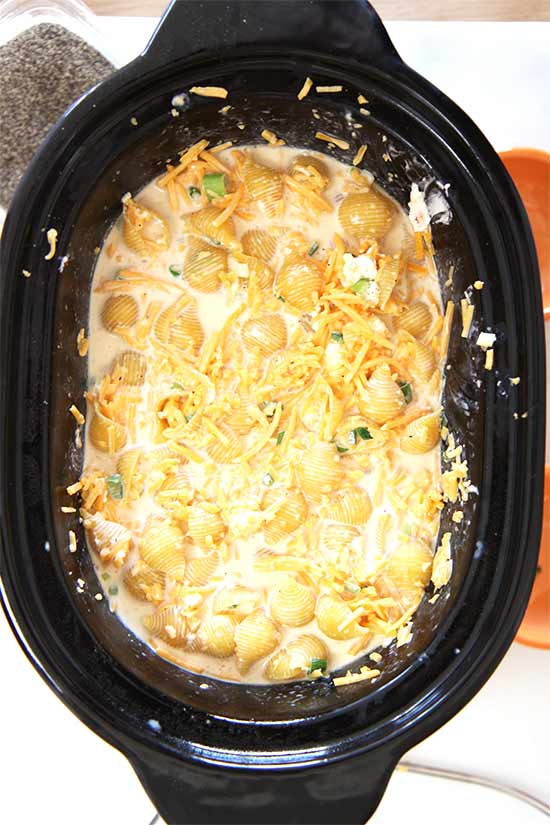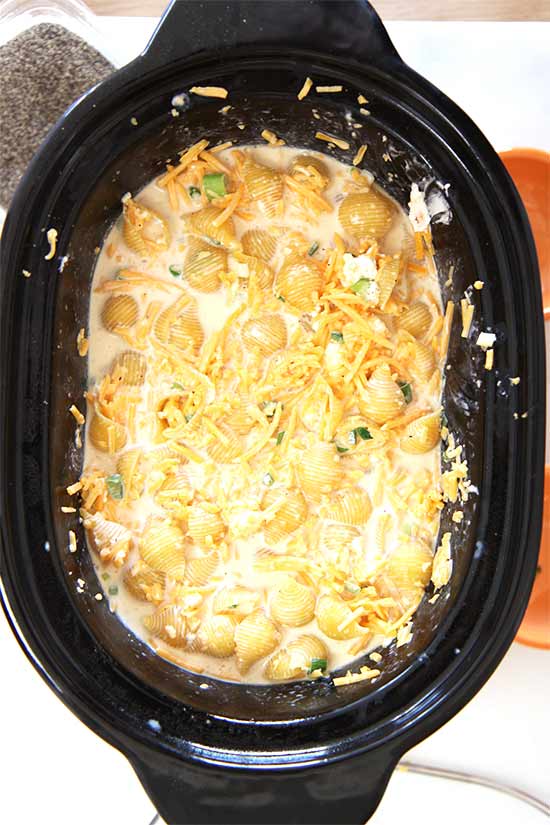 Recipe Hacks:
The secret ingredient to creamy sauce is cream cheese.
Use evaporated milk because it has less water and gets creamier.
Dont cook the pasta! The pasta cooks in the slow cooker and also helps thicken the sauce by releasing starch!
Watch This Video On How To Make Mac and Cheese In a Slow Cooker:
Here is my Fool Proof Mac and Cheese Recipe: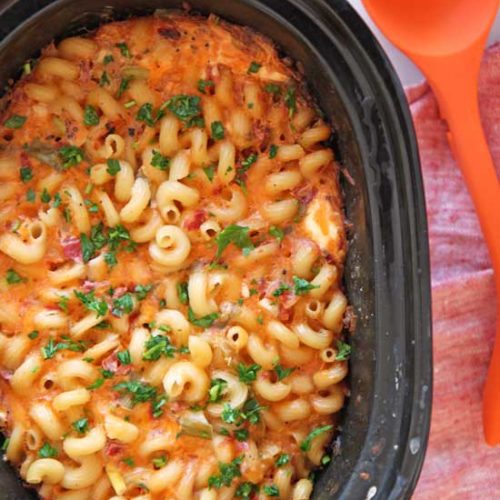 Slow Cooker Queso Mac and Cheese
Ingredients
8 oz cream cheese
8 oz sour cream
1 teaspoon garlic powder
2 cans evaporated milk
1 14 ounces canned fire roasted diced tomatoes
1 4.5 ounce canned green chilies
3 scallions chopped
4 cups grated sharp cheddar cheese
1 pound cavatappi pasta (or macaroni) uncooked
2 teaspoons salt
1 teaspoon pepper
Instructions
First, add cream cheese, sour cream, garlic powder, salt and pepper in slow cooker. Mix to combine.

Next, add the evaporated milk, scallions, tomatoes, green chile, cheese, and pasta in the slow cooker. Mix to combine well.

Now turn slow cooker on for 3 hours on low.

Finally, enjoy this cheesy carb smile!
Any other questions about mac and cheese comment below and will be happy to answer!
Other Easy Recipes:
Any question comment below or email! I love helping change the recipe!
My Favorite Ways To Save Money In The Kitchen: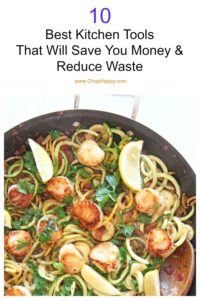 Check Out This book! It changed my life and keeps me centered:
ANY QUESTIONS OR COMMENTS? COMMENT BELOW 🙂
With a grateful heart and an amazing tummy – Jay
(Visited 423 times, 1 visits today)
Subscribe for tasty, free recipes!