I am obsessed with everything bagel seasoning! It adds a garlicky crunch to everything you eat and if you close your eyes you are in a NYC bagel shop!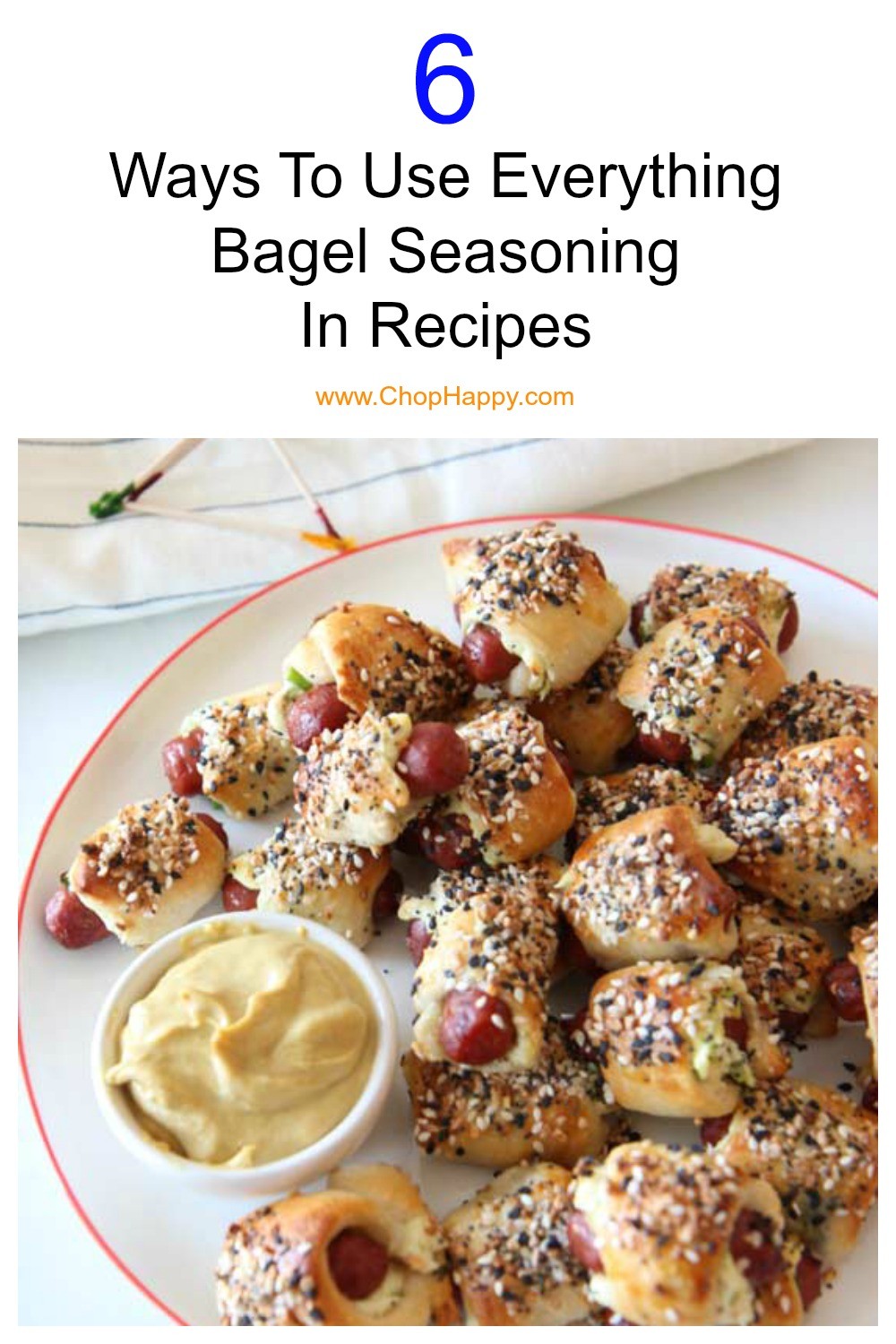 To Buy Trader Joes Everything Bagel Seasoning Online: Click Here
Recipes:
A bagel, cream cheese, and lox turned into a super simple dip recipe for Super Bowl fun! Perfect make ahead dip! Up to 3 days in advance you can make this and have less tress the day of the game!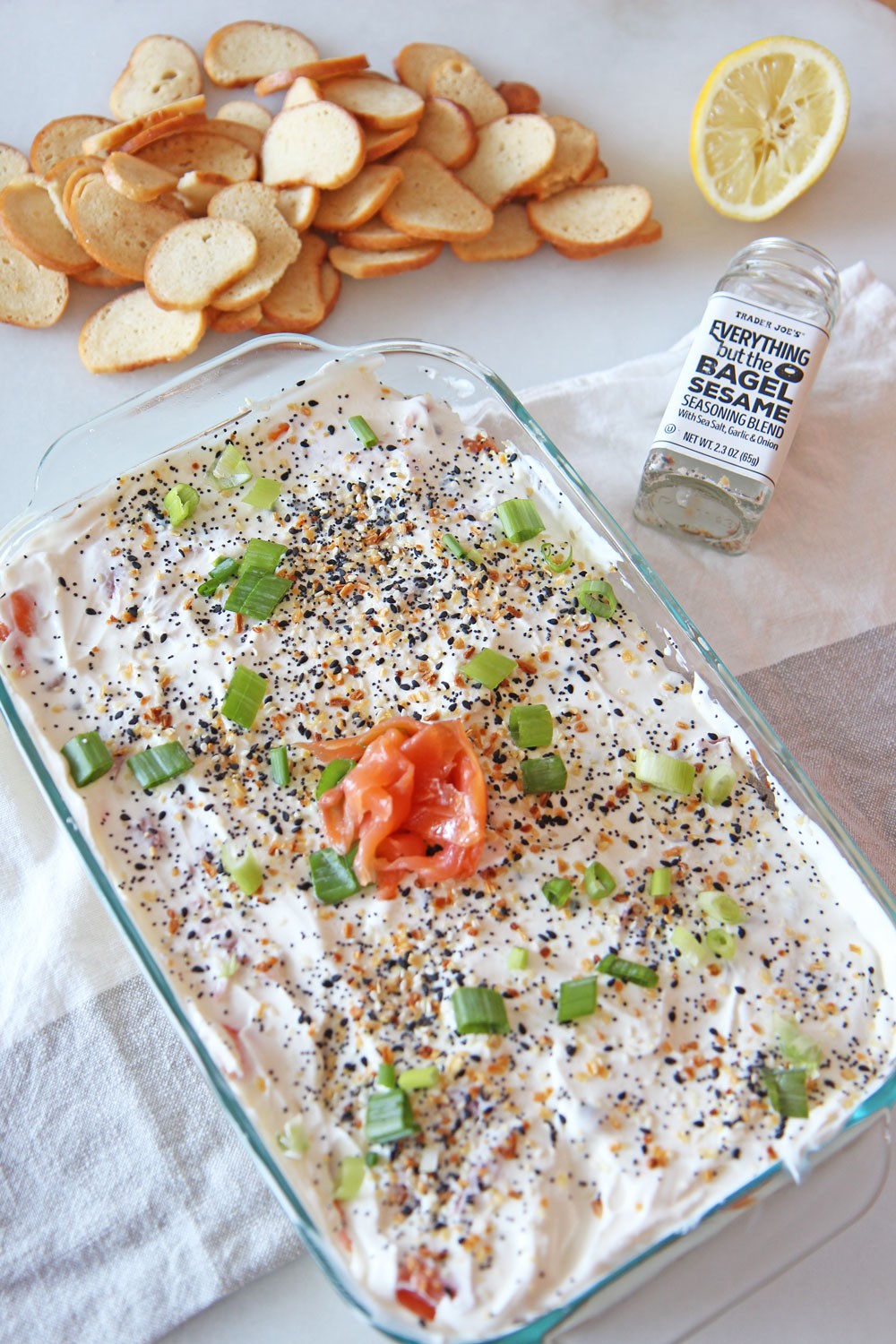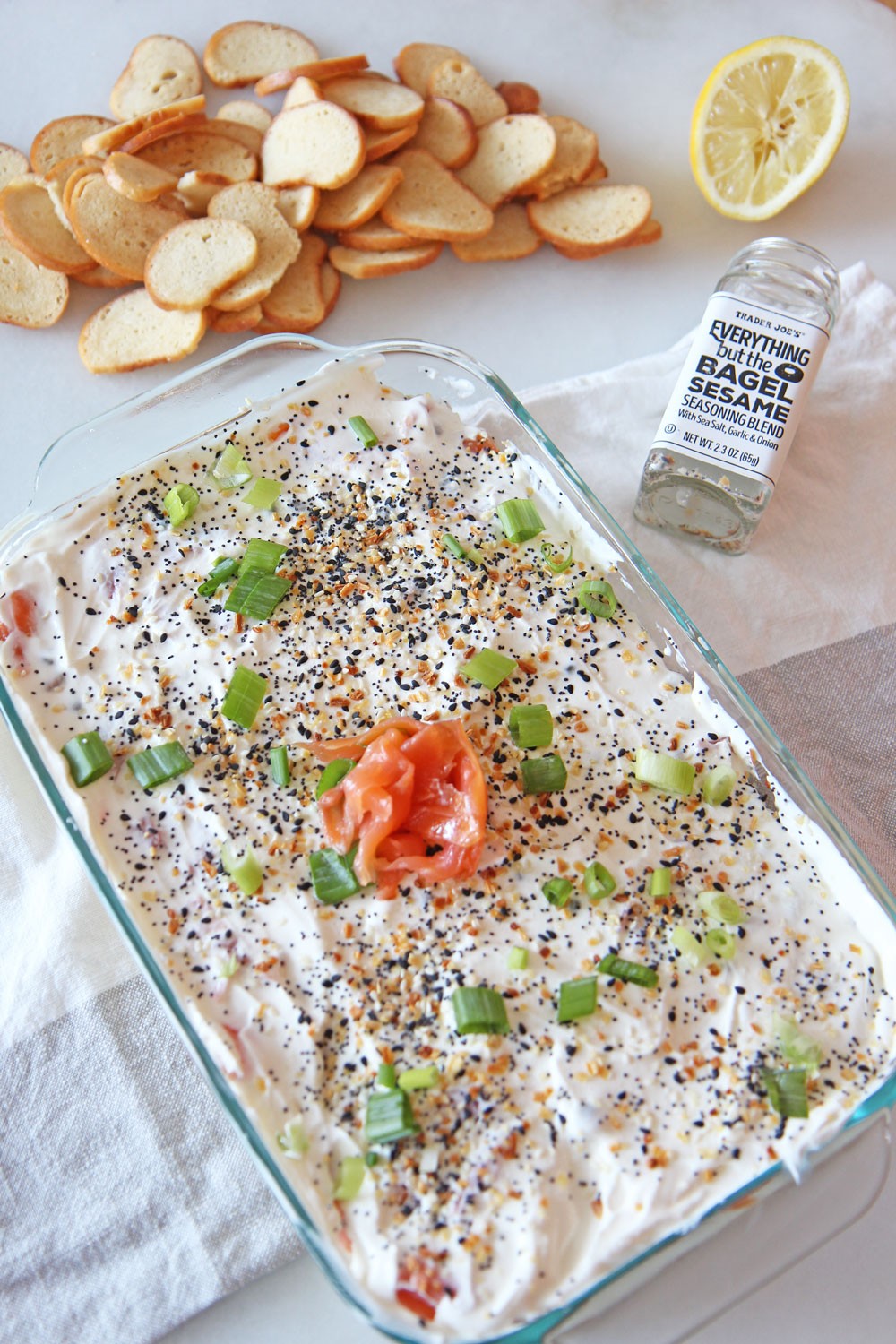 Pigs in a blanket have always been one of my favorite foods, and these "everything bagel" pigs in a blanket are my new obsession. They are incredibly easy to make and are a tornado of crispy, salty, garlicky, cream cheese lava flavor. I definitely cannot eat just one!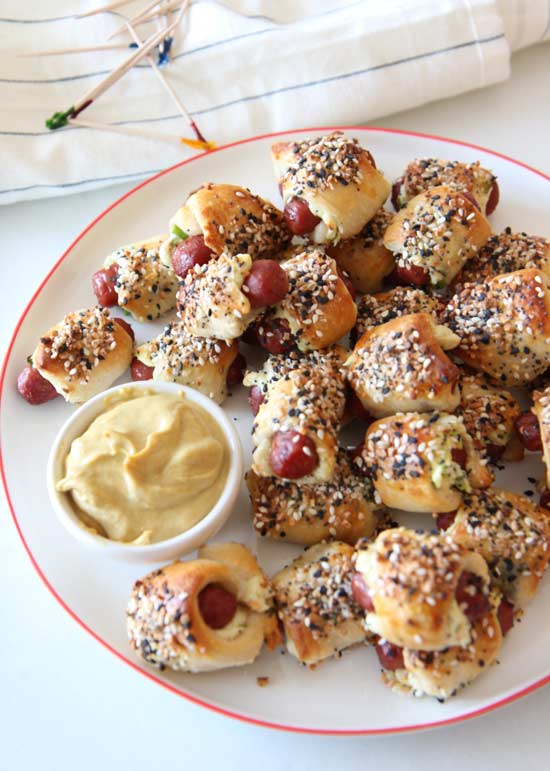 Easy sheet pan dinner for calzone smiles midweek! This is an dinner idea for busy day. Also make the entire kitchen smell like a bagel shop!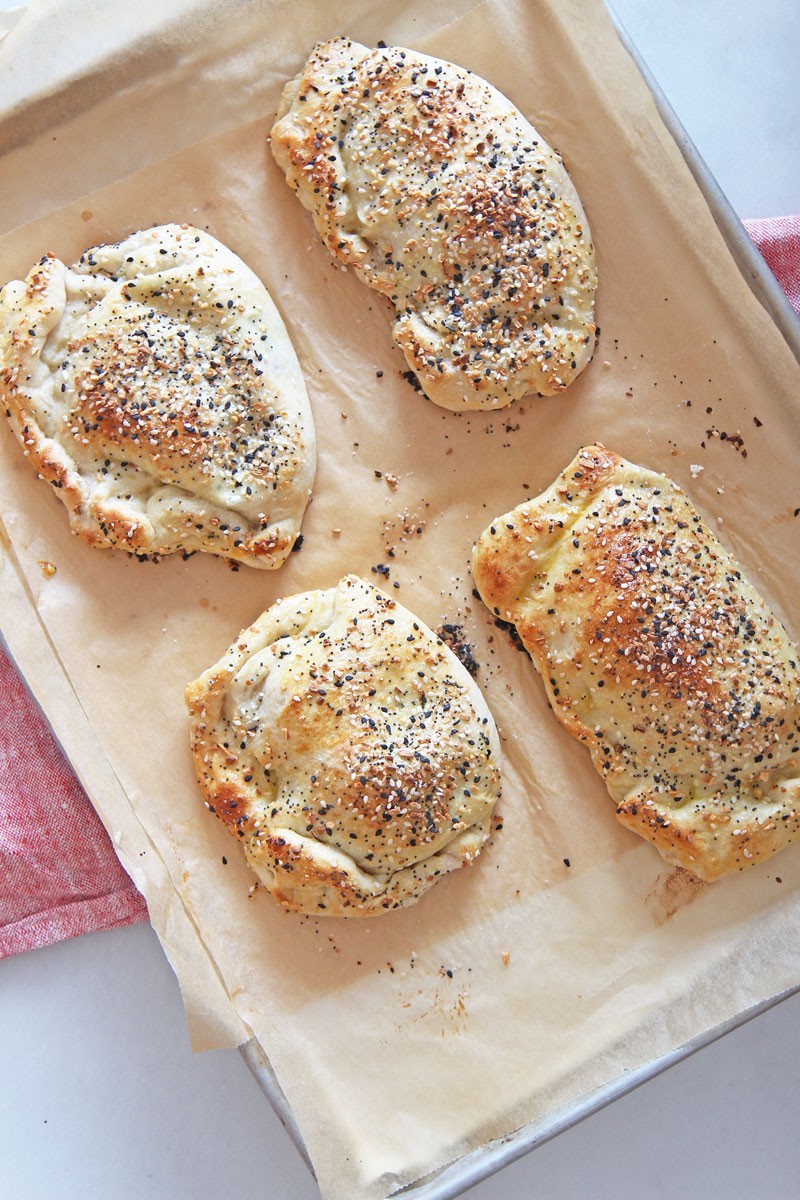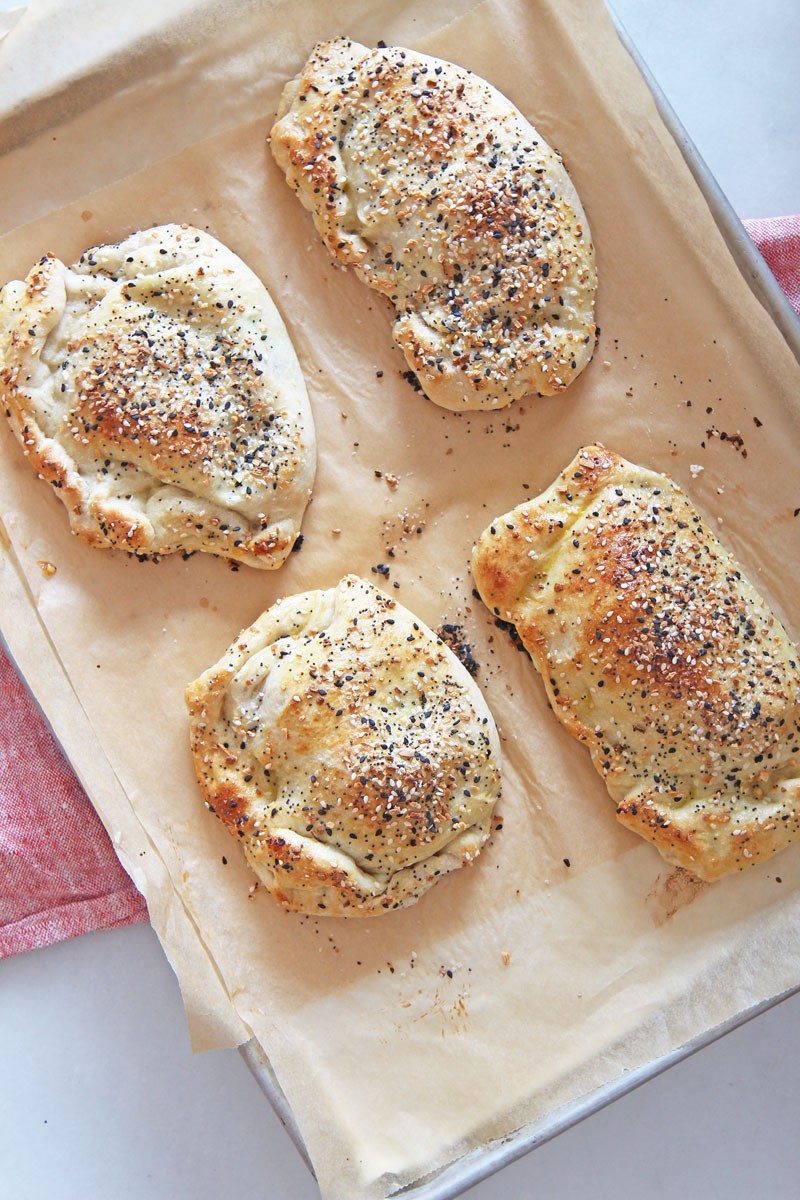 This everything bagel potato salad is starchy, creamy, cheesy. No need to travel to NYC to get a bagel. All the gloriously crunchy authentic flavors are in this potato salad.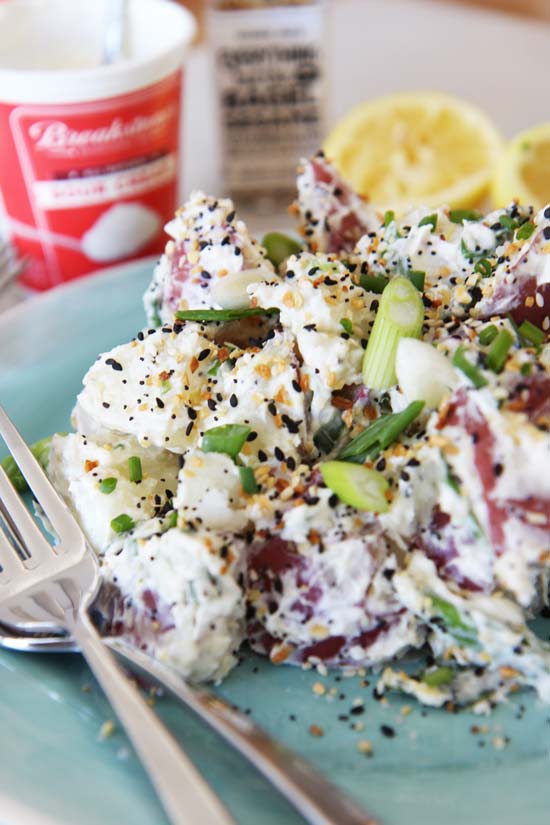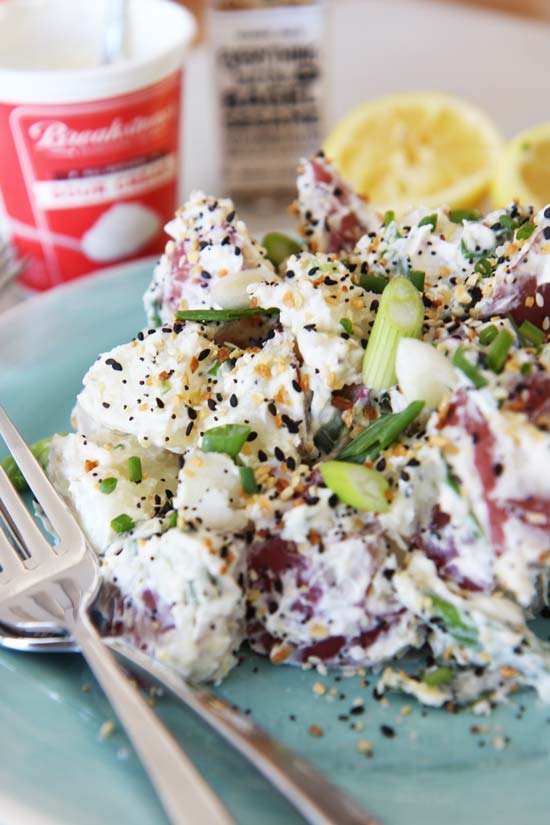 Hot and crispy french fries coated with crunchy everything bagel seasoning is a comfort food dream come true. This recipe is easy, fun! Best part is you get to dip into creamy, garlicky scallion cream cheese dip.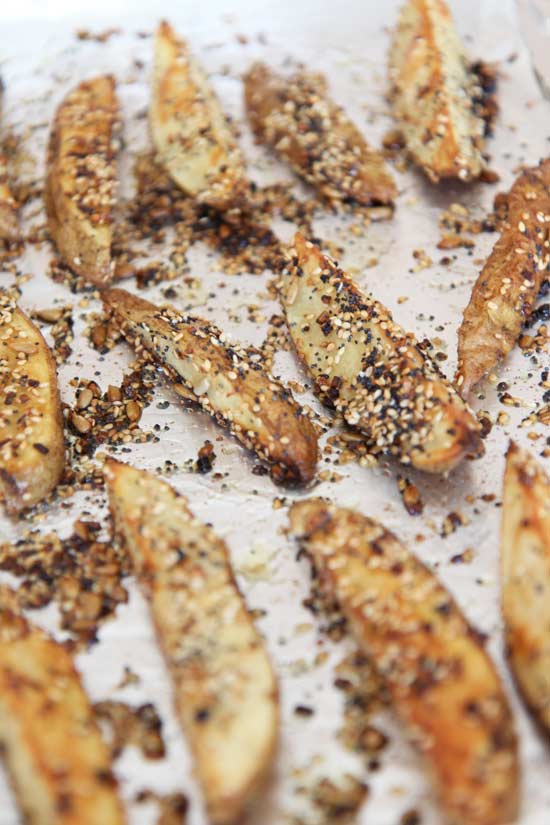 Simple weeknight everything bagel seasoning stromboli recipe that will make life so much happier and easier. Each bite is creamy, cheesy, and crave worthy. If you close your eyes while eating this, you will be transformed to a NYC bagel shop.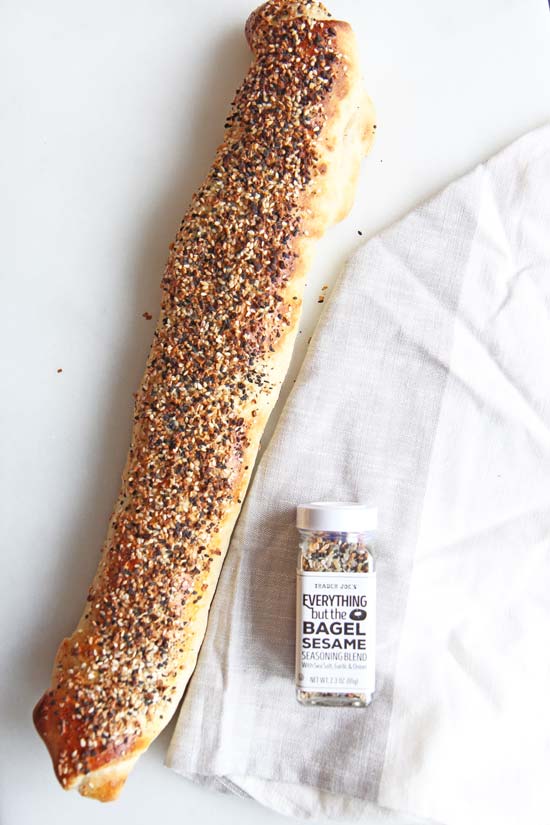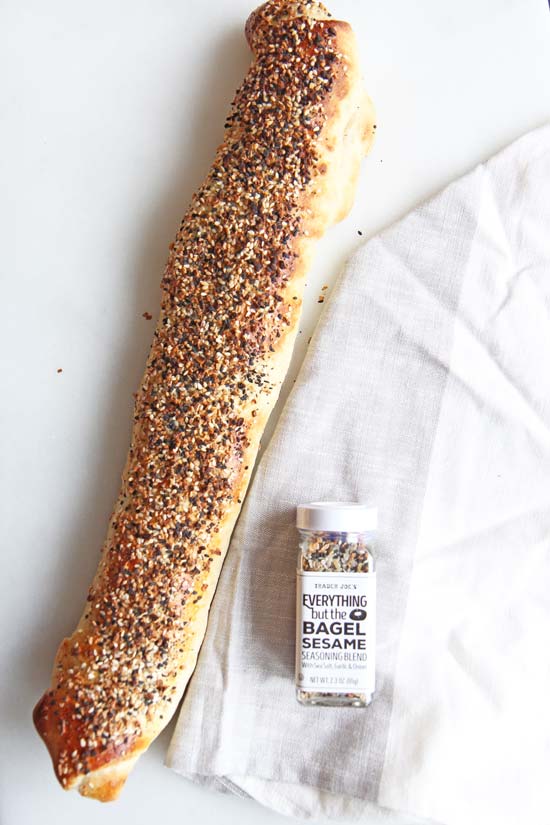 Try this Easy Recipe: Slow Cooker 2 Ingredient Meatballs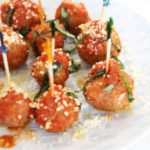 May every sheet tray recipe be magical and have so much fun. Also, any recipes you dont see here or comfort food questions comment below. I am sooo grateful to cook with you! Finally, happy Cooking and any game day questions comment below! Happy eating and make all your recipe dreams come true!
Tools I Recommend:
1. Awesome Sheet Tray Set!
2. A Compact Zoodle Maker that fits in the Draw:
I am so Grateful for you and thankful to get to cook with you! Any questions about this recipe or any others feel free to comment below. May every day be happy comfort food day!
With a grateful heart – Jay
My Favorite way to add a little more gratitude to my life: 
(Visited 1,122 times, 1 visits today)
Subscribe for tasty, free recipes!