I just found a way to make lasagna faster and easier! Because I am a chiropractor by day and food blogger at night, I like to test all my recipes after work to make sure they are quick and easy. Making lasagna in half the time makes my weeknights so much easier.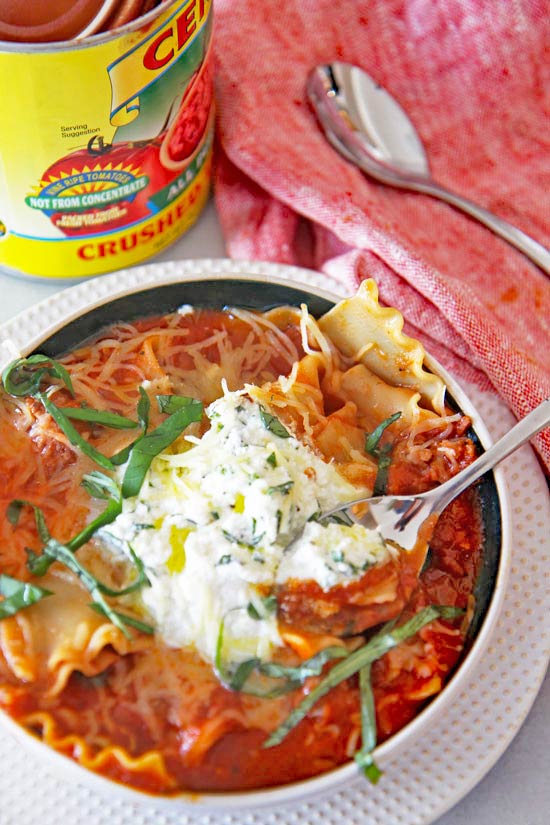 The faithful day my office manager (also Tom's best friend from college) brought lasagna soup from Hale and Hearty changed my weeknight dinners forever. She was raving about it!! So I ordered it the next time she got it and I knew I needed to make this. Its sooo much easier and faster then regular lasagna. No layering, no baking, and all in one pot easy! So excited for you to try this!
Lasagna Soup
Ingredients
4 tablespoons extra virgin olive oil
1/2 pound sweet Italian sausage (out of casing)
1/2 pound spicy Italian sausage (out of casing)
1 onion (chopped)
1 tsp red pepper flakes
1 tsp garlic powder
1 tsp oregano
5-10 slices pepperoni (chopped)
28 ounces crushed tomatoes
1 tsp salt
1 tsp pepper
2 cups chicken stalk
1/2 box lasagna noodles (broken into pieces)
10 basil leaves (rough chopped)
1 cup ricotta cheese
1/2 cup mozzarella cheese (grated)
Instructions
First, turn heat on to medium high and add sausages to the pot with 3 tablespoons of olive oil.

Now, break up the sausage with a spoon or potato masher. Then spread out and do not stir letting it cook for 1 minute.

Next, add onions, garlic powder, red pepper flakes, and oregano. Mix and cook 1 more minute.

Now add crushed tomatoes, salt, pepper, and chicken stalk. Raise heat to boil.

As soon as the tomato sauce come to boil add the lasagna noodles and reduce heat to simmer. Cook for 20 minutes.

Now, add basil and stir.

Finally, pour soup into bowls and add a spoon full of ricotta in the soup and a sprinkle with mozzarella cheese. Enjoy!
Watch how to make lasagna so much faster:

I can't wait for you to try this recipe!!! Cheers to easy comfort food.  Happy Cooking!
QUICK NO BAKE DESSERT  FOOD RECIPE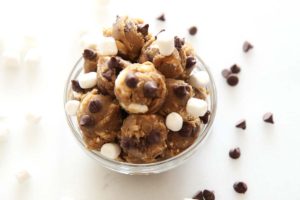 Your Dash Of Gratitude:
                                                                                                                                   
ANY QUESTIONS OR COMMENTS? COMMENT BELOW 🙂
With a grateful heart and an amazing tummy – Jay
This book changed my life and it is how I elevated my home cooking:

(Visited 1,739 times, 1 visits today)
Subscribe for tasty, free recipes!