This Jewish holiday you can make lake crusted salmon for those who guests who don't eat brisket!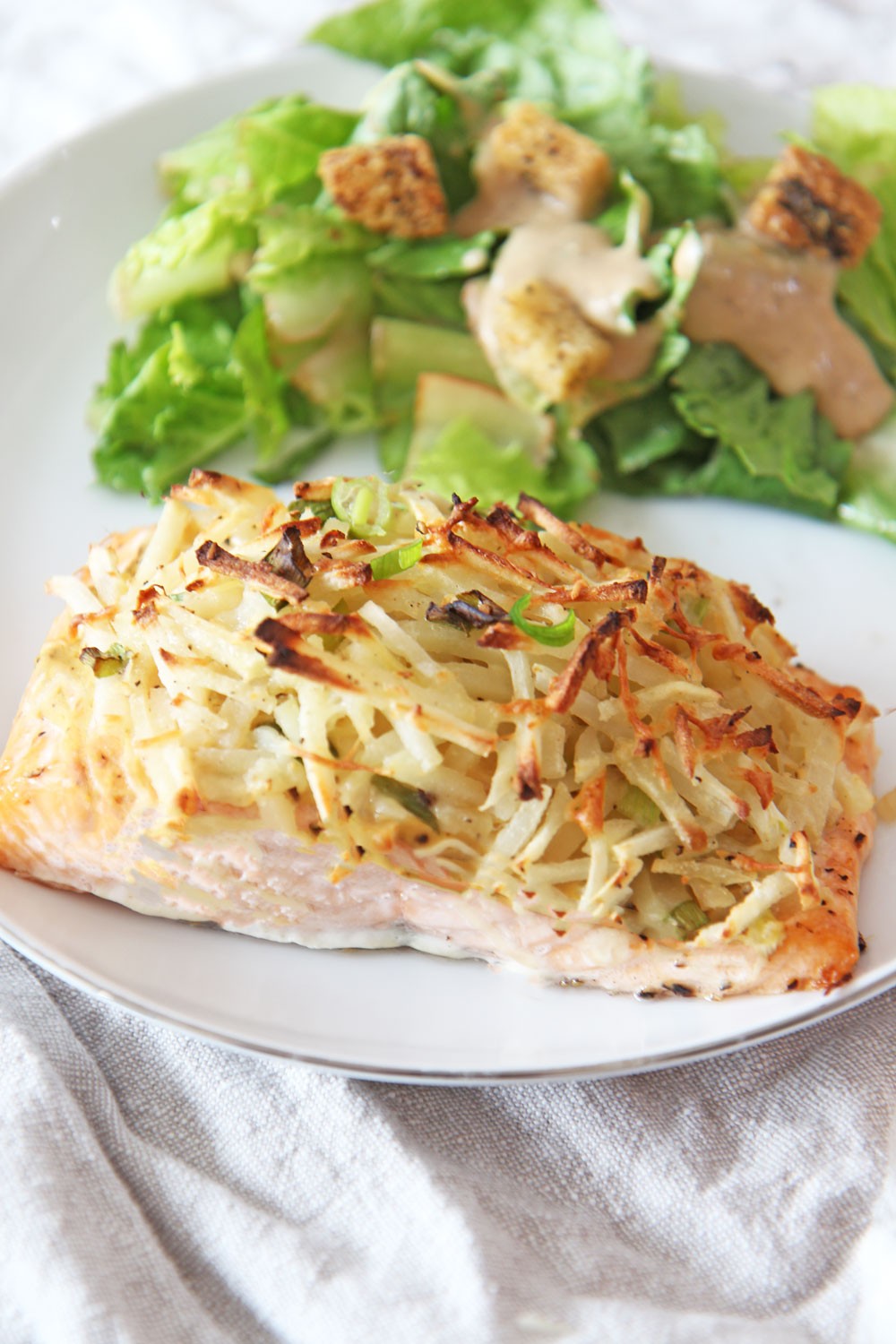 The holidays were allways so much fun growing up! Mama Goldstein made the best Jewish comfort food. We would wake up to the smell and sizzle applause of the
potato lake
s frying. The
brisket
would be tucked into a warm blanket of veggies in the oven,
applesauce
ready to meet it BFF latkes, and pigs in a blanket would be lined up in rows on sheet pans. Every time I cook for the holidays now I try to bring the flavors of my childhood home in NJ to my apartment in NYC! I wanted to create a recipe that combined my moms latkes with a non meat holiday recipe. I though crusting salmon with latkes was the perfect way to go! It turns out amazing and I have some fun hacks to hep along the way
Tips For the Best Latkes:
Use russet potatoes because they are heartier and have less water content so crisp up better.
Grate 1/2 onion into the mix. My mom did this and it literally makes the latkes amazing.
Squeeze out excess water from potatoes. Less water more crispy the latkes will be.
I add cheddar cheese to bind the latkes instead of eggs.
Make a giant sheet pan of latkes in the oven to same time and work: click here for recipe!
Here is a great nonstick pan I recommend: Click Here
Step 1: Mix the Latke Ingredients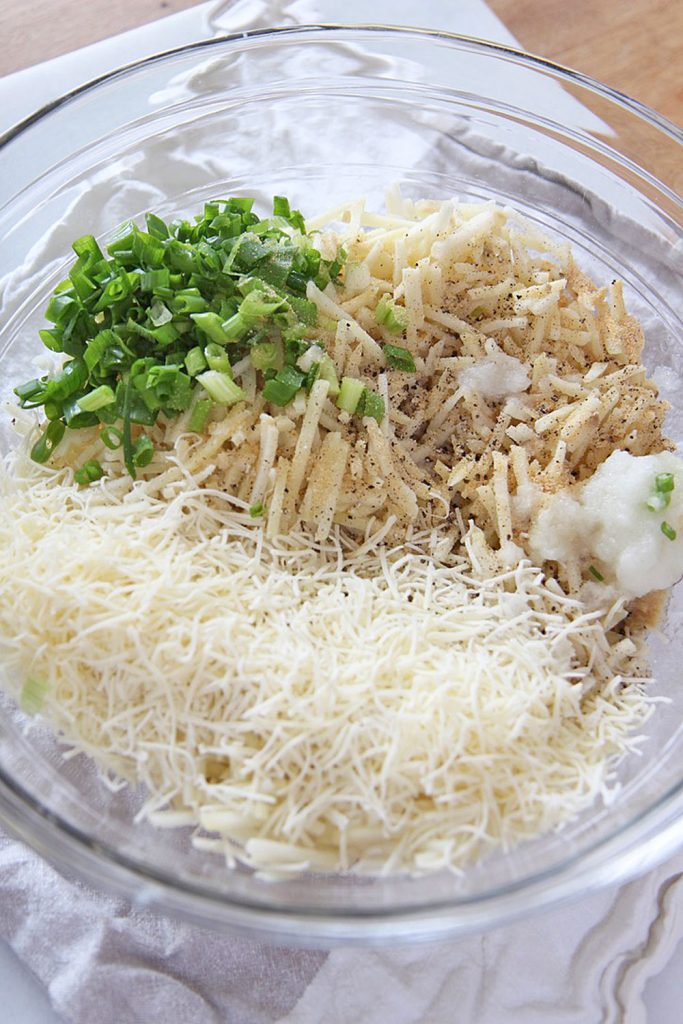 Step 2: Season the salmon with salt, pepper, lemon, and smear on Dijon mustard.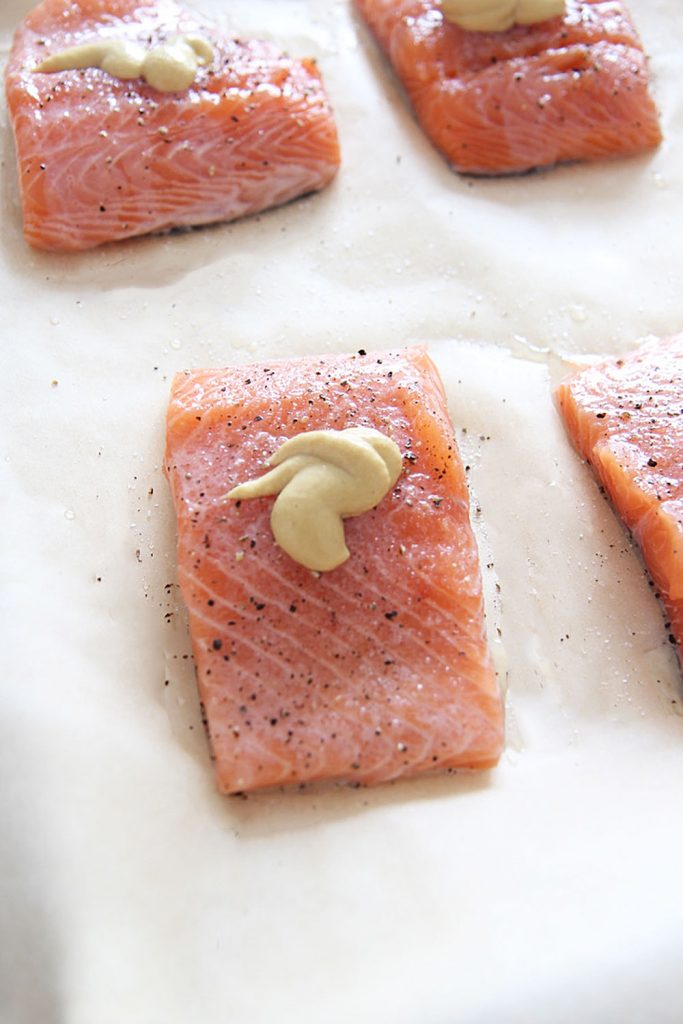 Step 3: Add the latke mix and bake 400 degrees 20 minutes and then 5 minutes on top rack.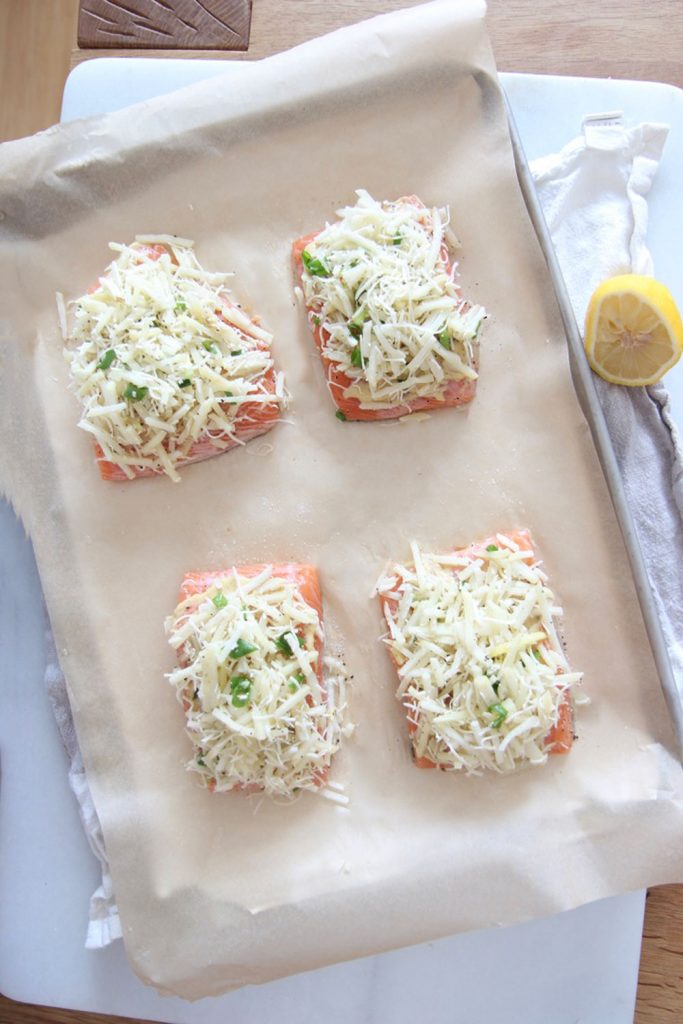 Enjoy!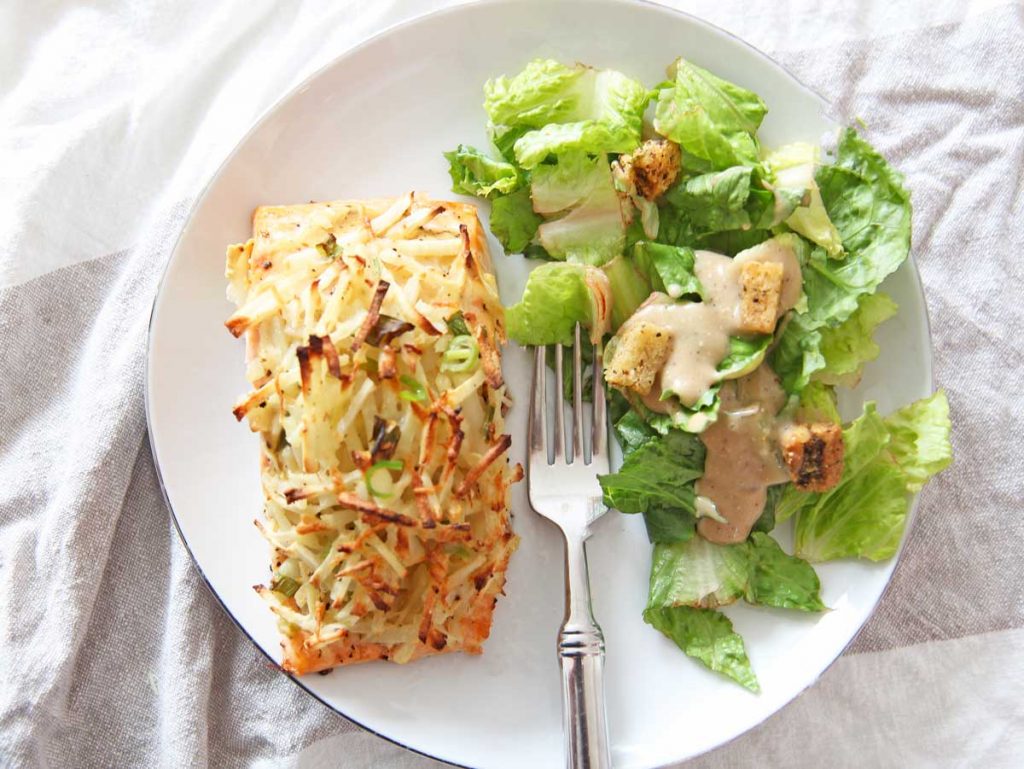 Happy Cooking and hope this makes your dinner easier!
Hope you love this recipe and I am always grateful for you! Happy Cooking!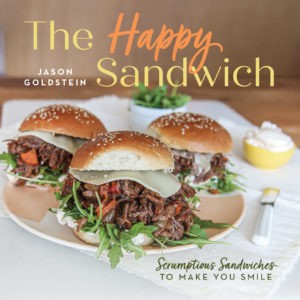 Gratitude Tip While You Cook:
My mission with Chop Happy is to create easy recipe for busy people with a dash of
gratitude
! Since we all have to be in the kitchen at some point in our day lets use that time to zen out and gain more gratitude.
For the time the you save visualize your dreams as if it is already here. Working on you does not have to be a long drawn out process. It can be as simple as a couple of pages of a motivational book. The perfect book to read to learn more about finding calmness, your dreams and making your wishes a reality is
The Secret!
Recipe Hack:
No more grating! Use frozen grated potatoes (hash browns). Less stress making these potato latkes.
Make one giant pancake in sheet pan. One and done so no frying for hours.
No greasy kitchen! Everything cooks in the oven so no oil splattering!
Latke Crusted Salmon
Ingredients
Latke Ingredients
3 russet potatoes (grated) or 1 bag frozen hash browns
1/2 onion (grated)
2 teaspoons salt
2 teaspoons pepper
2 teaspoons garlic powder
3 scallions (chopped)
2 cups white cheddar (grated) or vegan cheddar if kosher
Salmon Ingredients:
4 (6-8 ounce) salmon filets
1 teaspoon salt
1 teaspoon pepper
1 lemon
4 teaspoons Dijon mustard
Instructions
Preheat the oven to 400 degrees.

First, mix all the latke ingredients in a bowl and set aside.

Next, place the salmon filets on a parchment lined sheet pan and season with salt, pepper, and lemon juice.

Now, smear a teaspoon mustard on top each salmon filet.

Next, place a handful of latke mixture on top of each filet.

Now, place the sheet pan on the middle rack for 20 minutes.

Finally, place on the top rack for 5 minutes and then enjoy!
Great Healthy Articles:
Any question comment below or email! I love helping change the recipe!
(Visited 380 times, 1 visits today)
Subscribe for tasty, free recipes!