There is no better way to say you love someone then with a romantic dinner for two! Here is are easy date night recipes from cocktails to dessert.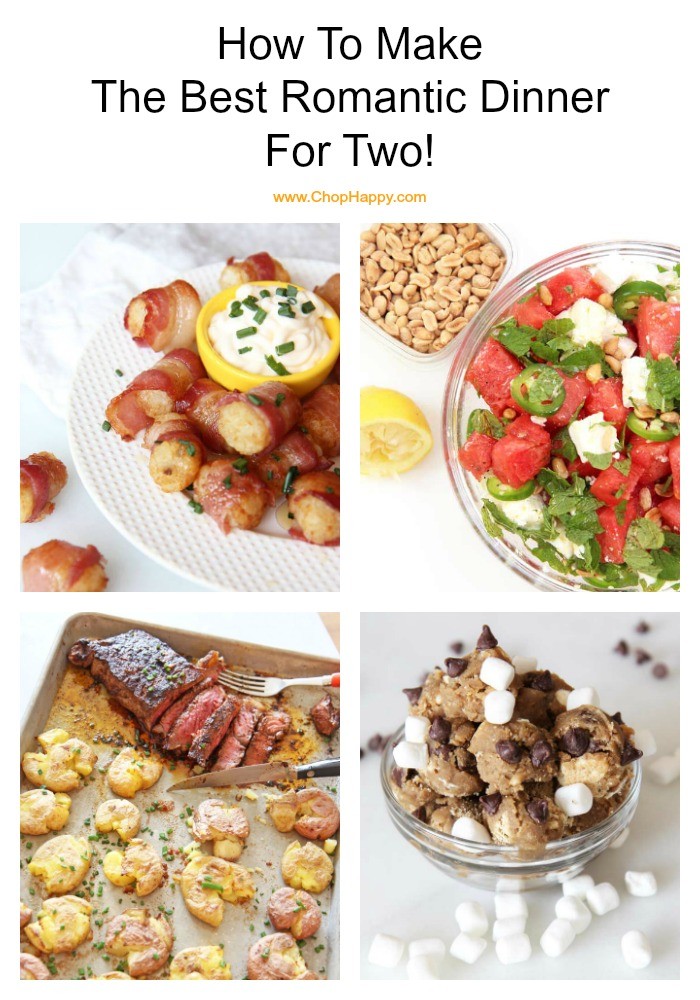 This is my favorite drink. Its fast and easy to make. Also orange is my fave color. What makes this romantic is the combo of beer and cocktail. It marries the two worlds of drinks to the perfect match. Aperol is an Italian Liquor that is bitter but when added to bubbly soda and fruit juice it becomes a refreshing sweet drink. The best part is this is the easiest cocktail because you pour stir and drink! If Tom were making me a romantic meal he would make this for me for sure! Cheers to romance and you and your mate living happily ever after.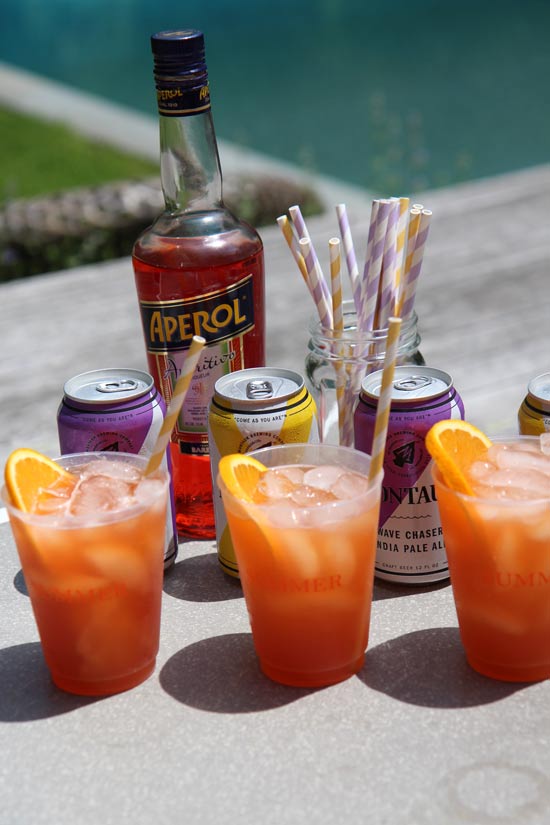 3 Ingredient Honey Glazed Bacon Tater Tots
Make these the day before your dinner! About 30 minutes before your date arrives, take them out of the fridge, and put in a hot oven. Bacon is a great way to say I love you! Bacon is my fave veggie! Also is bite size so you can keep your clothes clean through the whole date! What makes this the best appetizer for a happy date night is its super easy and keeps you relaxed. Cheers to bacon love.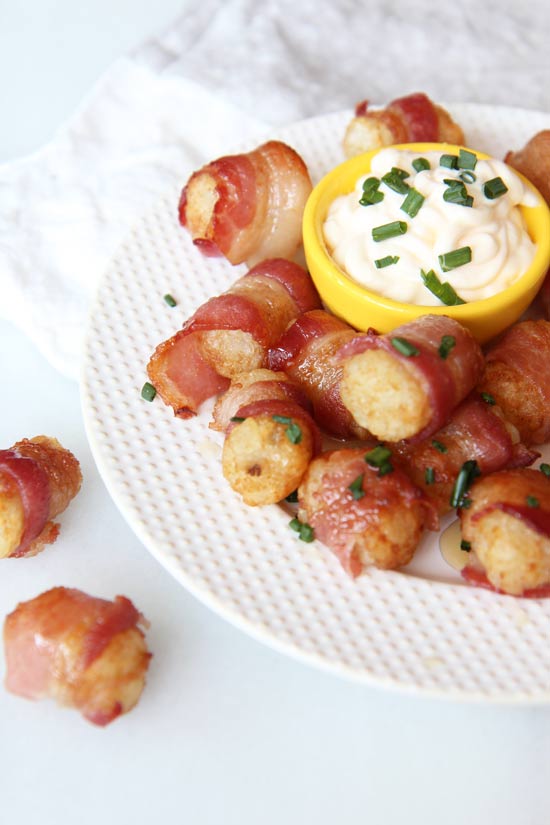 Juicy cheesy and spicy date salad dreams! So far all of our recipes have been totally make ahead. This one is no exception. You can make this 2 days in advance and leave in a cute bowl. Take out at dinner time and let the love fill the dinner date air. This is Tom's favorite salad. It is hard to get him to eat salad so I always make this for him. I feel with all the bacon, meat and potatoes a fresh element works well in the romantic dinner theme! Also watermelon is red so its our salad of roses.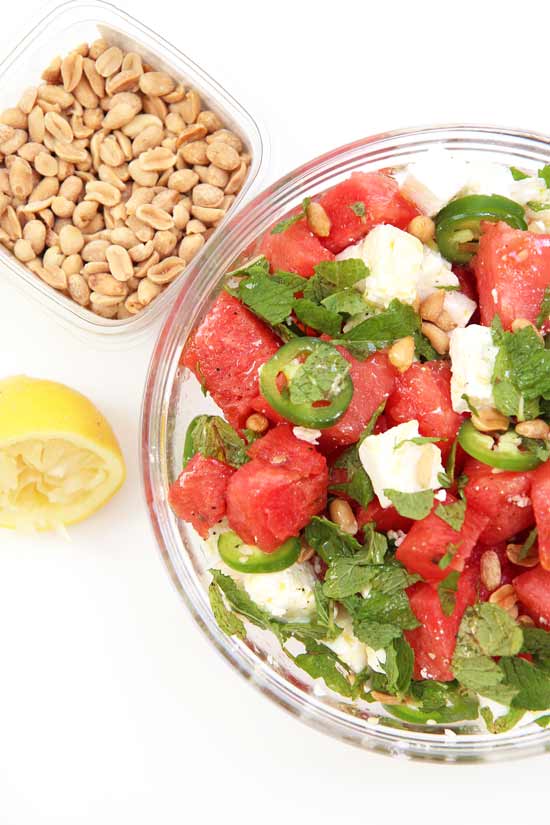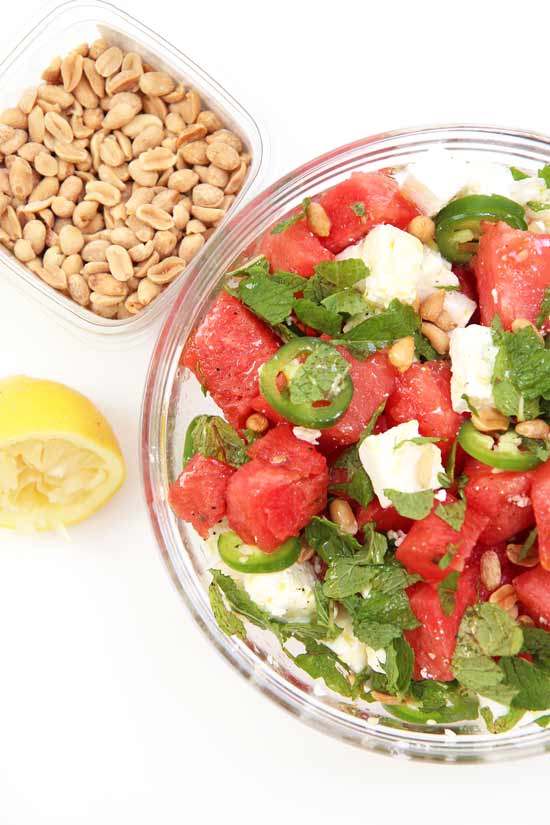 The way to Tom's heart is steak beef and steak. This recipe is cheaper, more fun, and easier then going to a fancy steak house. To be more romantic me and Tom eat this out of the sheet tray lol! The best part is it is dinner and a side in one and so much less clean up! I boil the potatoes the day before, season the steak, and put on a sheet tray. Take out an hour before dinner so steak can come to room temp. Then just 4 minutes per side. Love is in the air and nothing says romantic dinner like steak!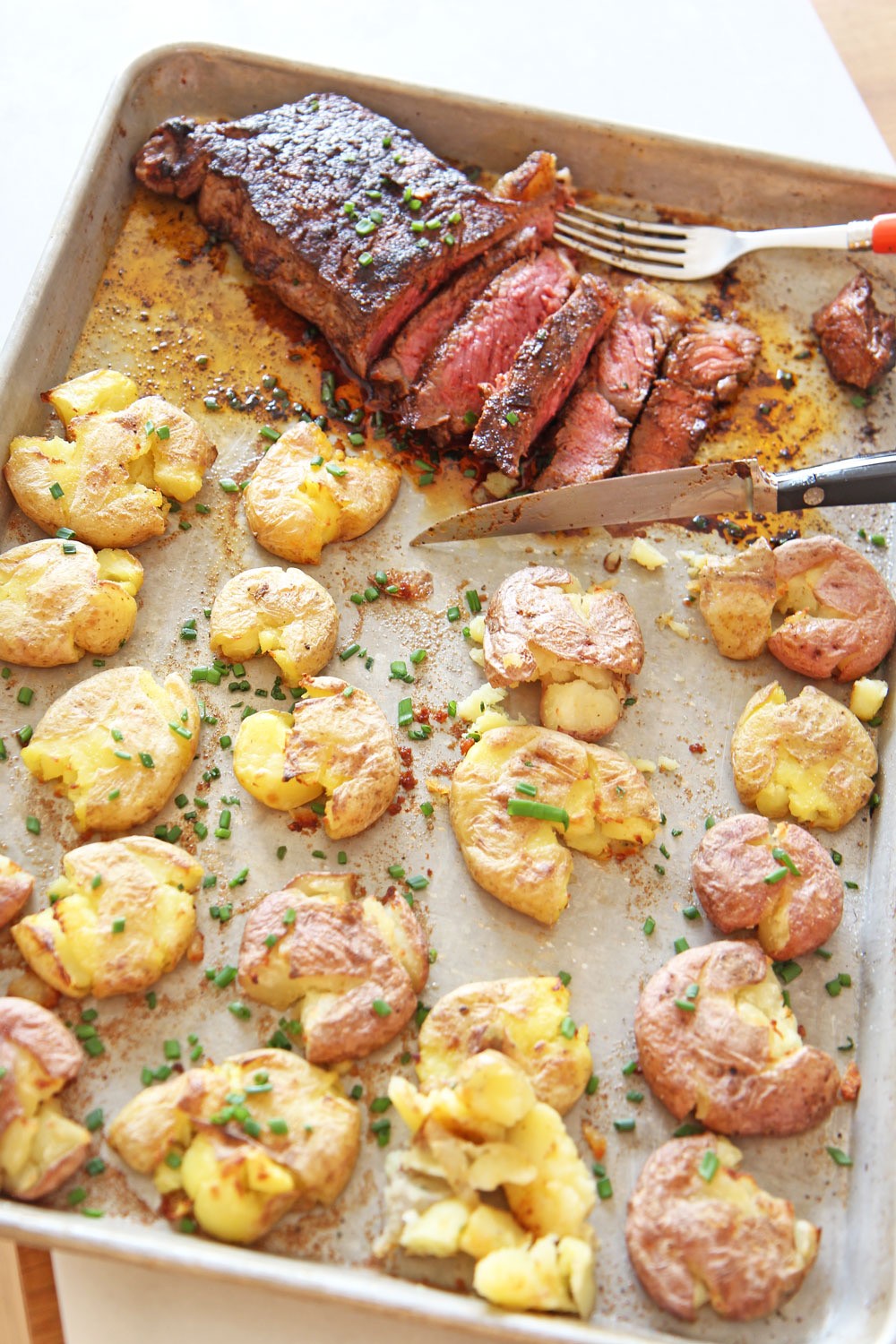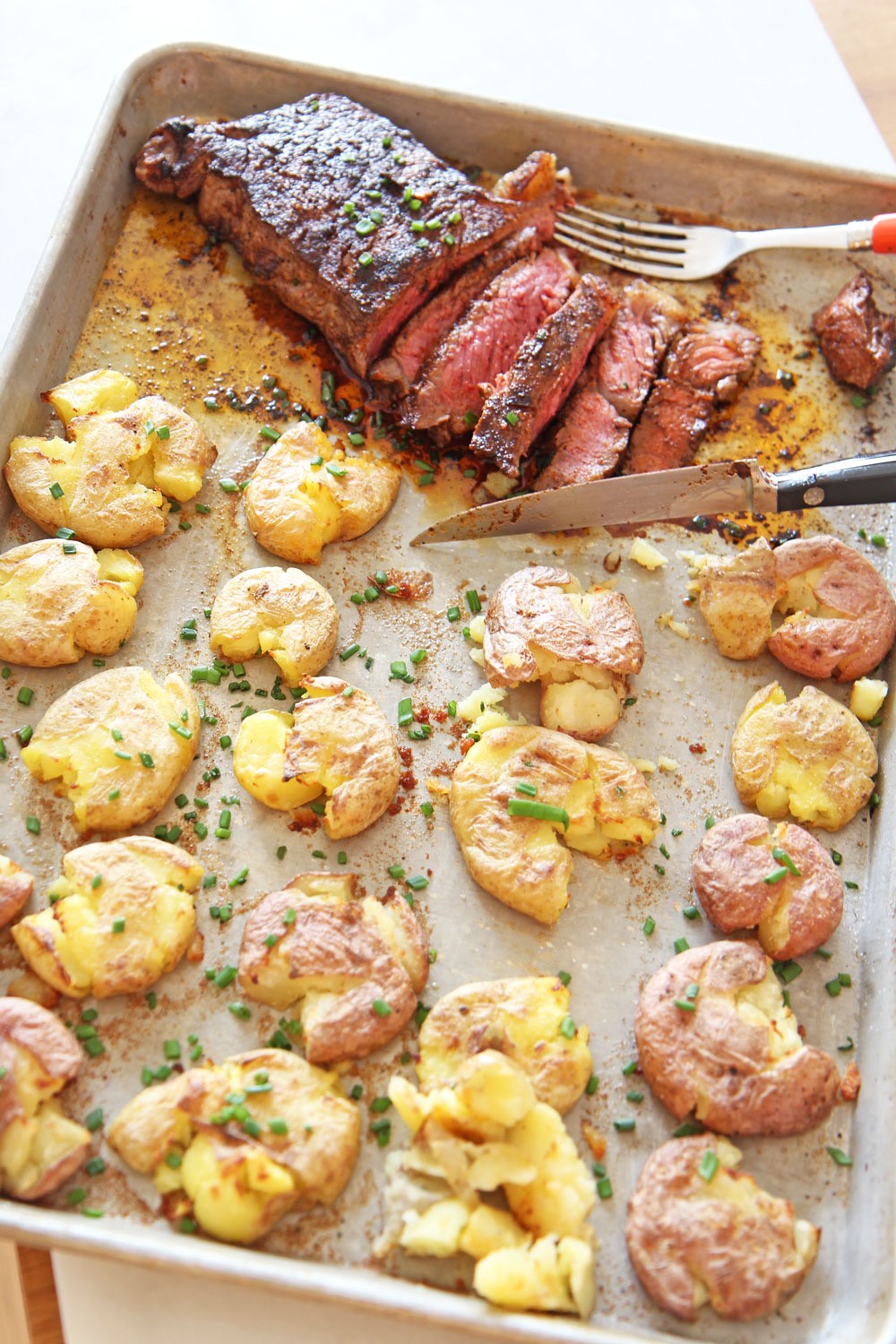 Perfect made 2 days in advance! Take out and indulge. Make extra because these are addictive! Get ready this s'mores cookie dough recipe to be your new dessert obsession. It's chocolaty, crunchy from the morsels of graham crackers, and pillowy from the marshmallows. This is a easy indulgent no bake recipe. Something sweet for your sweet. Tom loves dessert. When we first started dating at the end of every meal he would say "dessert time! " So I make sure when I cook to have dessert too lol! Steak and dessert perfect match!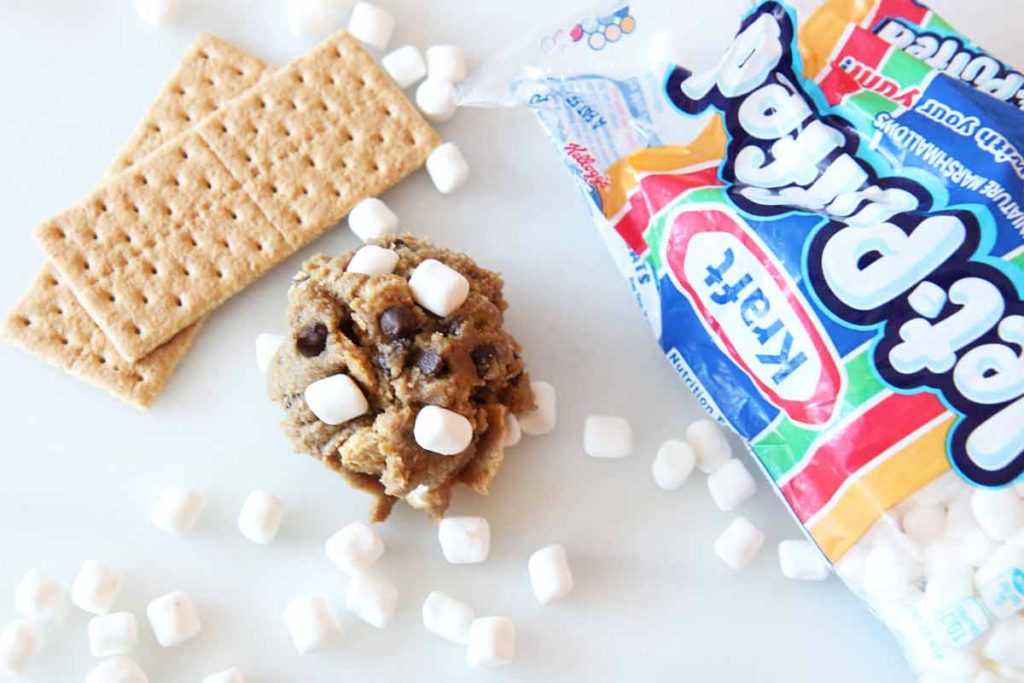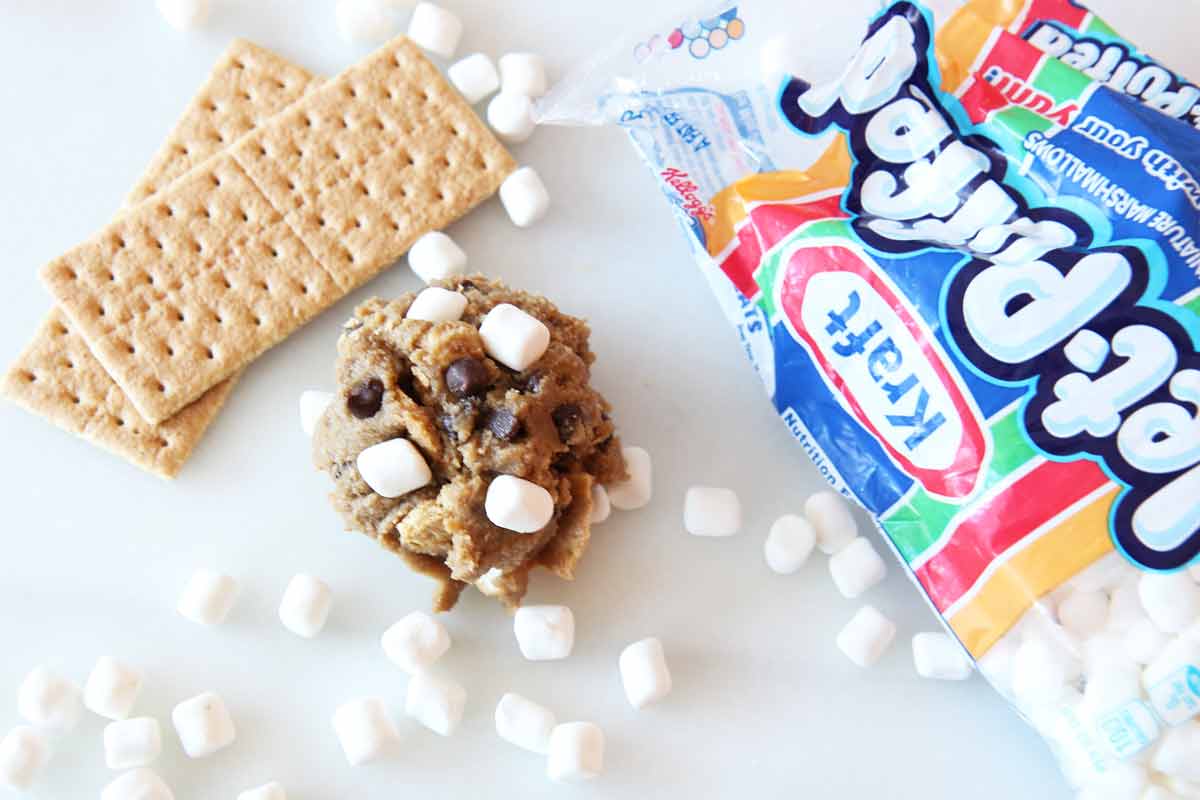 Give Bacon Rose for your Valentine!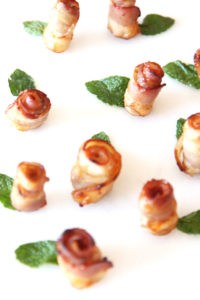 May every recipe be magical and have so much fun. Any  recipes you dont see here or comfort food questions comment below. I am sooo grateful to cook with you! Happy Cooking and any game day questions comment below! Happy eating and make all your recipe dreams come true!
---
Here is Your Dash of Gratitude:

---
I am so Grateful for you and thankful to get to cook with you! Any questions about this recipe or any others feel free to comment below. May every day be happy comfort food day!
With a grateful heart – Jay
(Visited 652 times, 1 visits today)
Subscribe for tasty, free recipes!