When you need to decide what to have for dinner but want it all here is the pizza calzone recipe for all your cheesy dreams come true.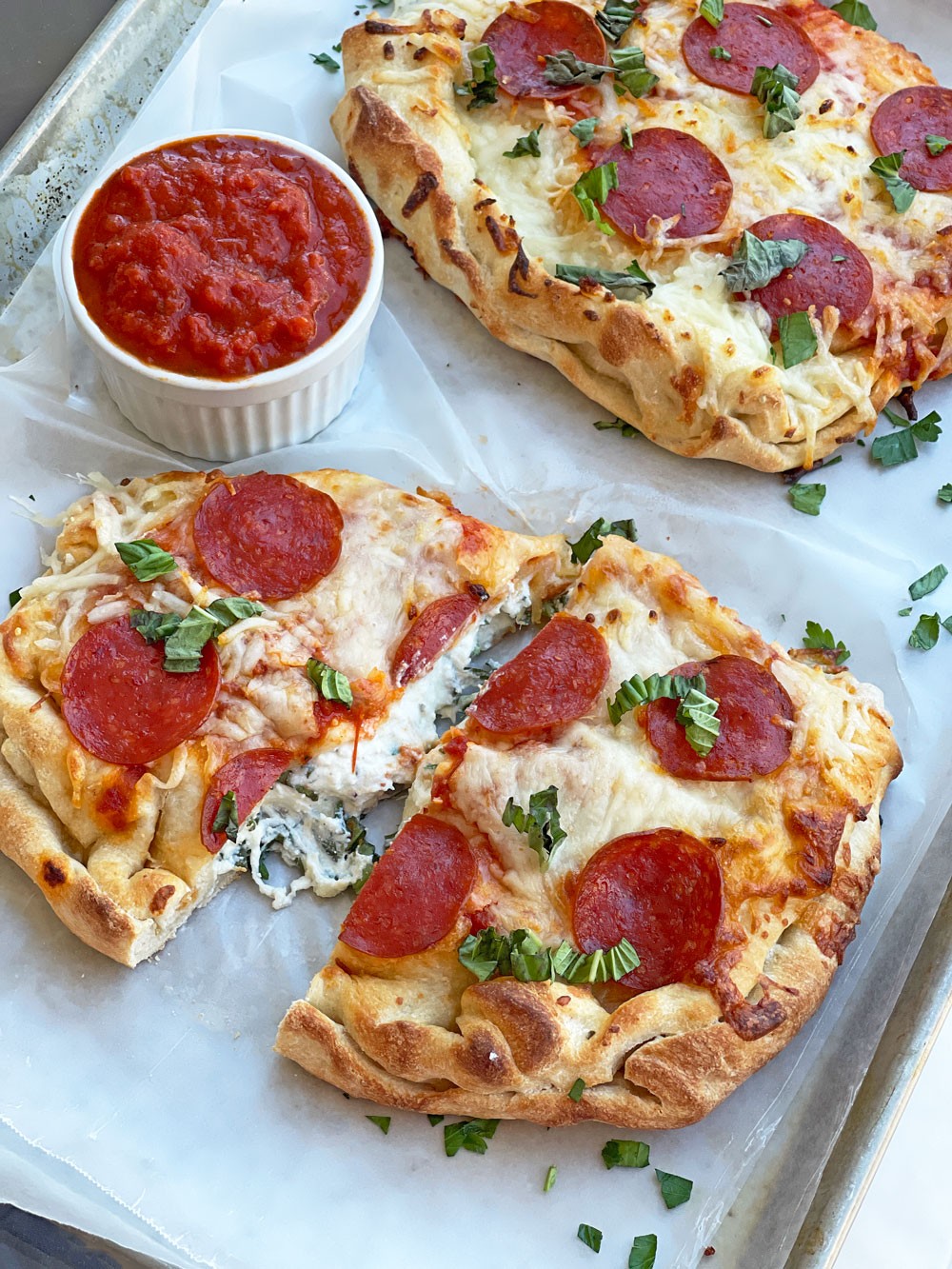 Tips to Roll Out Pizza Dough:
1. Make sure the dough is not cold. If it's cold the dough will coil back and not stay the shape you rolled it out too. Leave the dough  to come to room temperature for 40 minutes on your counter.
2. Make sure when cooking the dough you use a non-stick tinfoil or parchment paper. If you are making
cast iron pizza
use lots of olive oil so cooks the bottom and does not stick.
3. To roll out the pizza dough start by pushing from center out with your fingers. Once it gets bigger then lift up and use gravity to pull larger. This will give you a great stretched out pizza dough ready for its pizza destiny.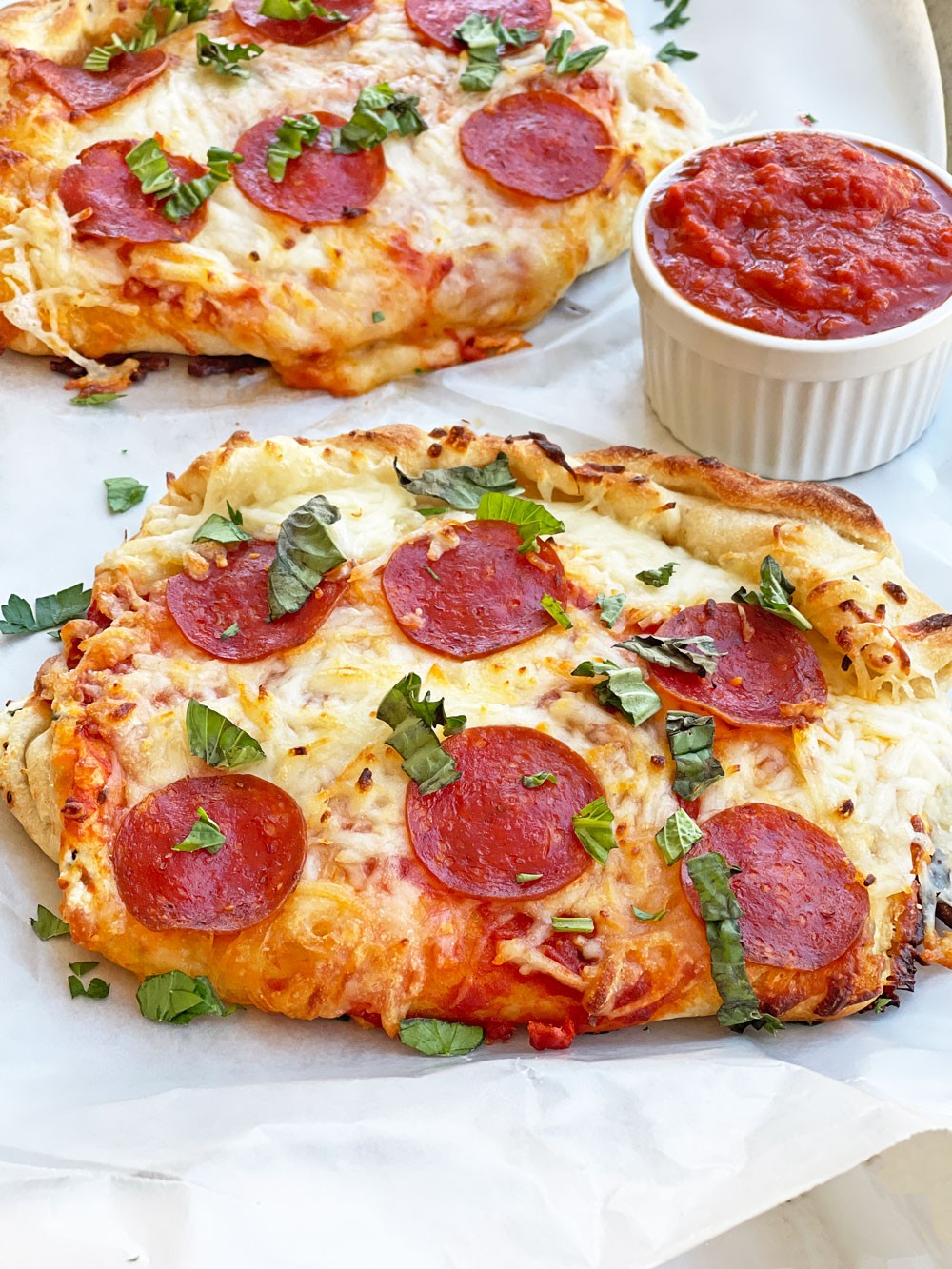 Growing up we would have pizza night once in awhile and it was like a celebration on a weekday! The boxes of pizza with the bubbly pizza always made me happy. Sometimes as a special treat I would get a cheesy calzone. I was starting to make a calzone and decided why not make both in one. So made the calzone and topped it with pizza toppings. It was the cheesy dreams come true I never knew I needed. Hope this makes you smile. Make sure as you cook you are dancing in the kitchen and thinking about what you are thankful for! Cooking can be your happy place at the end of a long day just for you! Happy Cooking!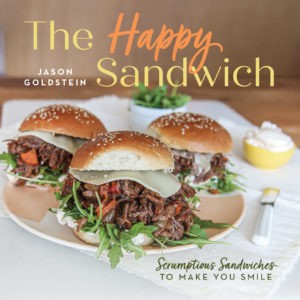 Pizza Calzone Recipe
Ingredients
2 cups ricotta
10 basil leaves
1 handful parsley
1 teaspoon garlic powder
1 teaspoon oregano
1/4 teaspoon red pepper flakes
1 teaspoon salt
1 teaspoon pepper
1 pizza dough (rolled out and cut into 4 sections)
1/2 cup marinara sauce
3 cup mozzarella cheese (divided)
20 slices pepperoni
Instructions
Preheat oven to 400 degrees.

First, mix the ricotta, basil, parsley, oregano, garlic powder, salt, pepper, 1/2 the mozzerella, and red pepper flakes in a bowl.

Next, divide the ricotta mixture in the middle of each section of pizza dough.

Now, fold one edge of the dough over the cheese to the other edge. Crimp the dough to seal. Place on a parchment lined baking sheet.

Next, spoon sauce on top of the calzone, then sprinkle remaining mozzarella cheese, and finally layer pepperoni. Continue for each calzone.

Now, place on middle rack for 20 minutes.

Finally, enjoy and celebrate you!
Easy Recipes With Very Little Clean Up:
Any question comment below or email! I love helping change the recipe!
(Visited 223 times, 1 visits today)
Subscribe for tasty, free recipes!