Comfort food is best made at home for 2 amazing reasons. One, the awesome smell of homemade food running throughout your kitchen is like a warm blanket of love. Second, there are lots of leftovers to make the next dinner easy. Living in the land of take out (NYC), I love coking at home. The kitchen is my happy place from the hustle and bustle of NYC. Here are my favorite recipes.
Everyone gets a boat-like vegetable, topped with bubbly cheese that is covering the sweet and garlicky party that is the spaghetti squash. Getting me to love any vegetable (besides bacon) is a big deal. This recipe totally tricks me into eating my veggies. TIP: Roast the whole squash to make it easy to cut: Poke wholes in squash with fork and place in oven (400 degrees) for 50 minutes). The squash will cut like butter!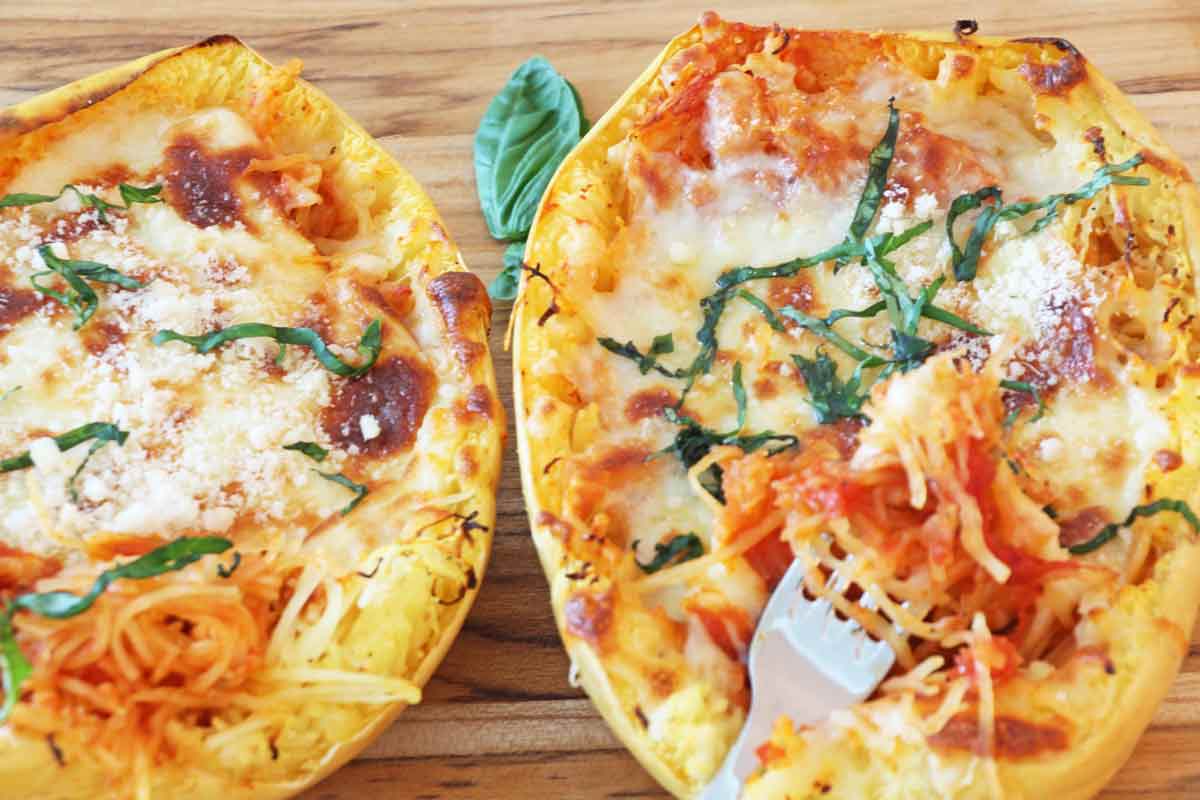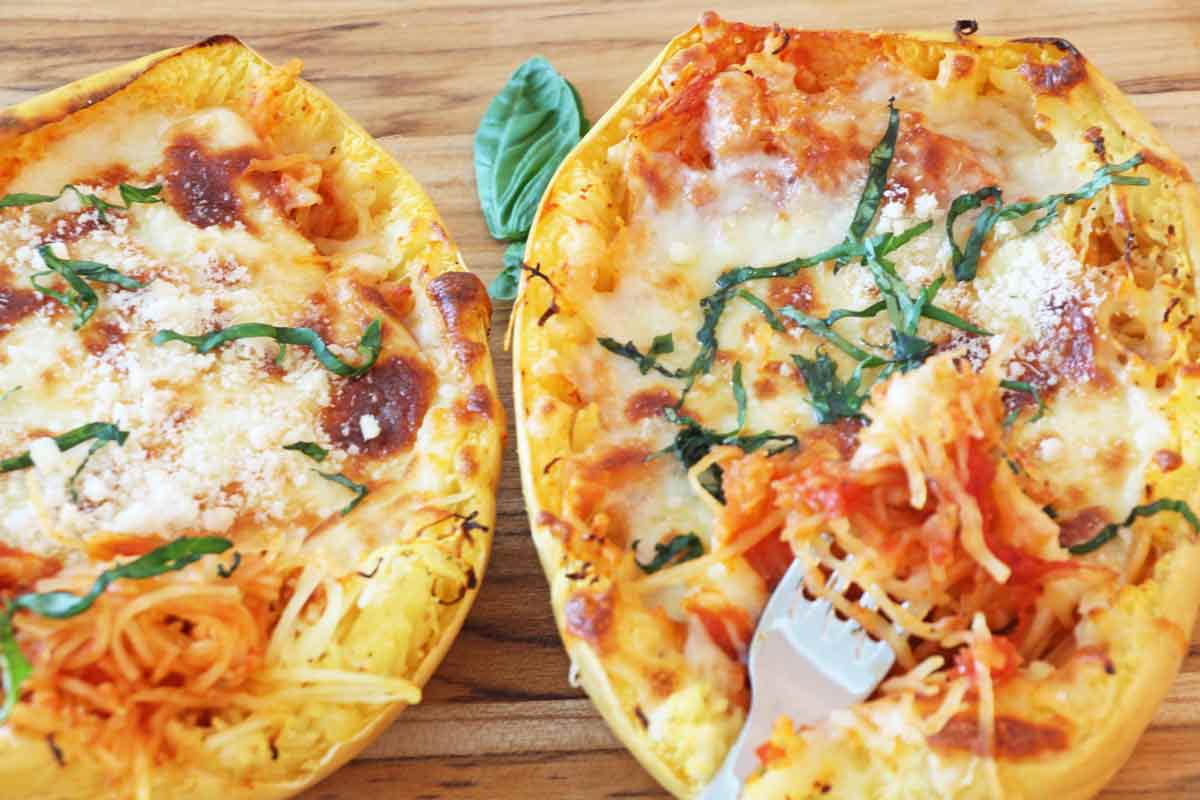 This Mexican Pork Bowl is warmth in slurpily delicious noodle form. This is the recipe I cook when boiling water seems like the last bit of NYC energy I have. This is super easy, one pot, and filled with tons of flavor.  TIP: Chorizo is one of my top ingredients to cook with. The warm deep, spicy and sweet flavors are perfect for fast cooking.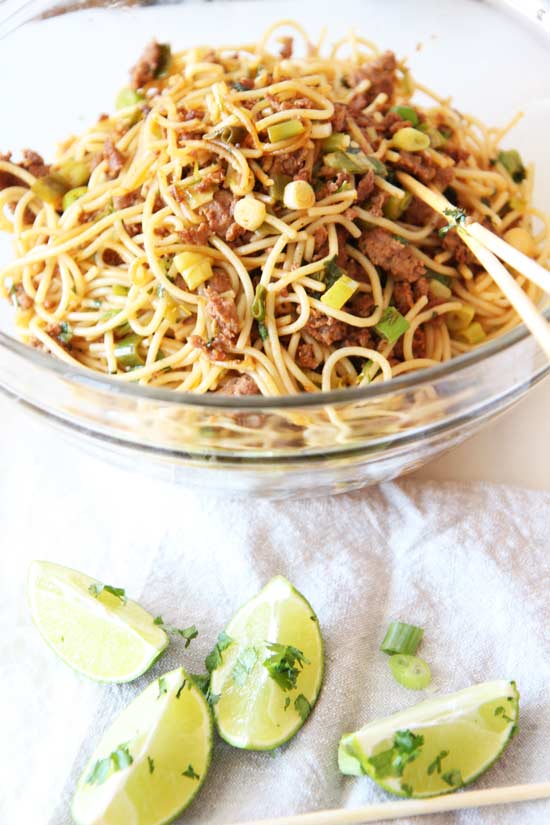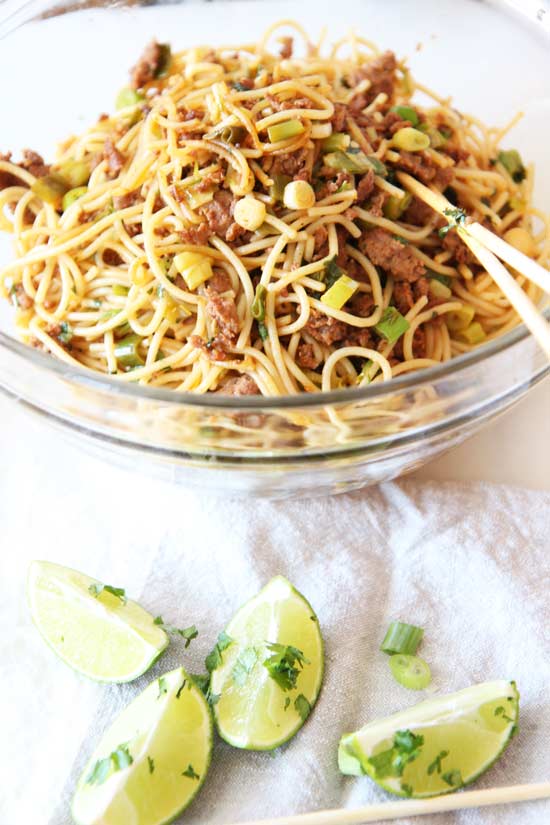 This pasta dinner is a delectable creamy, garlicky, crunchy hug. This is my dads recipe. He use to make me tuna salad as a kid and his secret ingredient was garlic powder. TIP: On crazy busy weeks make double the pasta recipe so you have leftovers for days!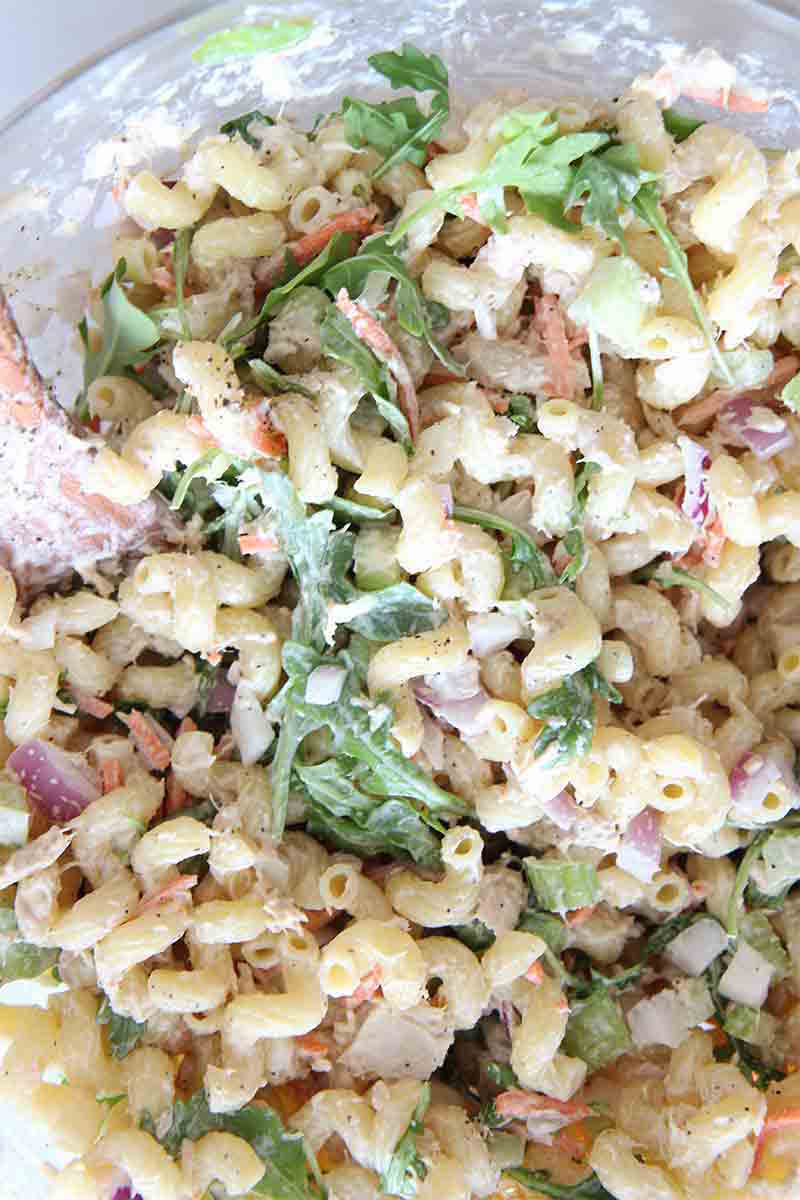 BONUS SLOW COOKER DINNER RECIPE: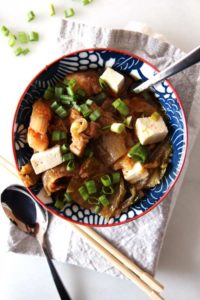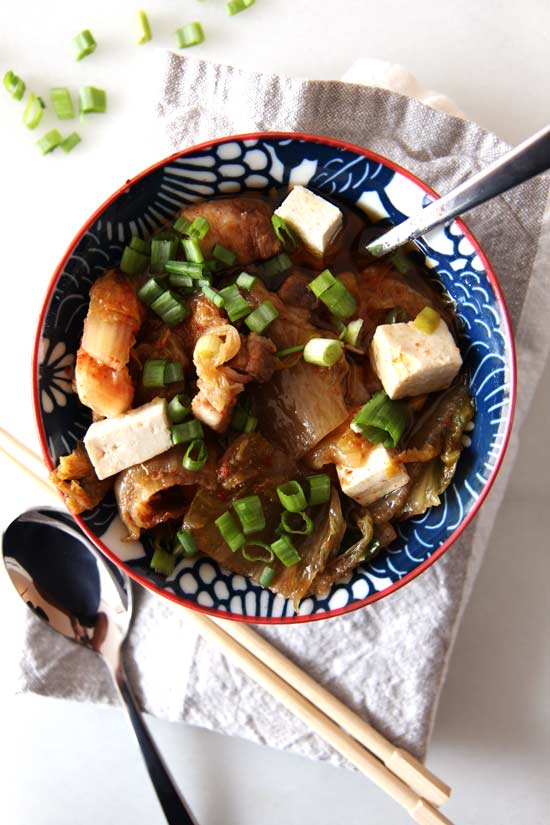 ---
Here is Your Dash of Gratitude:

---
I am so Grateful for you and thankful to get to cook with you! Any questions about this recipe or any others feel free to comment below. May every day be happy comfort food day!
With a grateful heart – Jay
(Visited 688 times, 1 visits today)
Subscribe for tasty, free recipes!