Pasta for your friends is like a warm hug saying they are amazing!!I love this meal idea because it almost all make ahead and makes dinner parties so fun and easy. Happy Pasta Eating!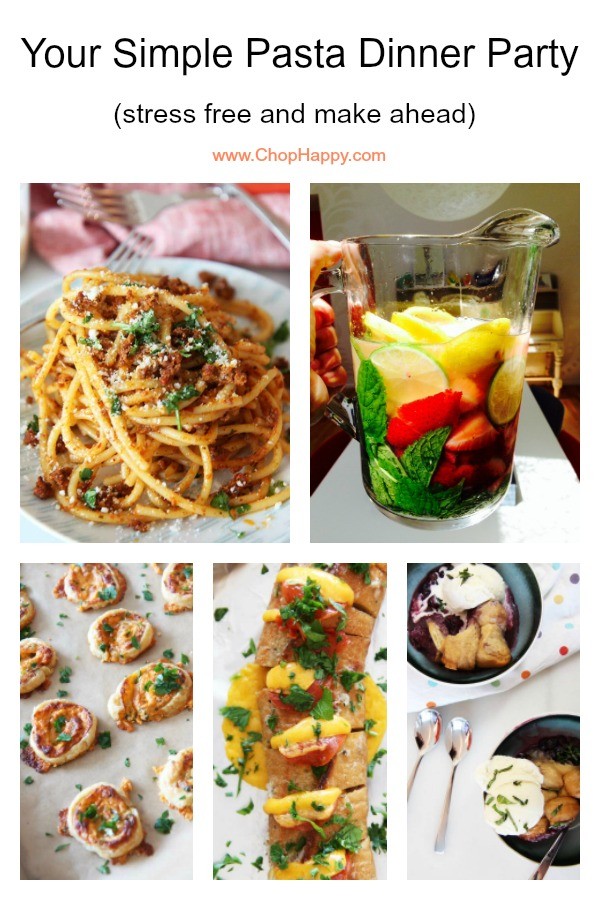 Tip: Make one signature cocktail that is easy. You can make this a couple days in advance. When guest come add ice and cheers! I love cocktails – especially when I'm hanging with friends on my NYC rooftop. What I don't want to do is miss all the fun gossip because I am pouring new drinks all the time. Every time I drink sangria I immediately get transported to a beach somewhere with the sun beaming on my face. I taste the strawberry and mint dancing in the wine and inviting me to the party. The recipe has a minty sweet flavor dancing with iced cold refreshing fruity strawberry mixed in. Get the Recipe.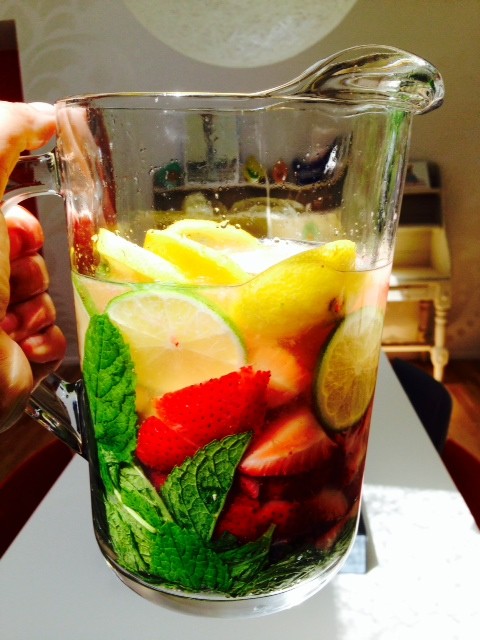 You can't get much easier than this party food appetizer. If you are not a big fan of cooking, this will win you over. It is flaky, creamy, and has a kick of spiciness from the jalapenos that make your world smile. I prepare this a day or two in advance. I put on a sheet tray and put in the fridge. 30 minutes before guest arrive I place in the oven. Easy appetizer smiles  Get the Recipe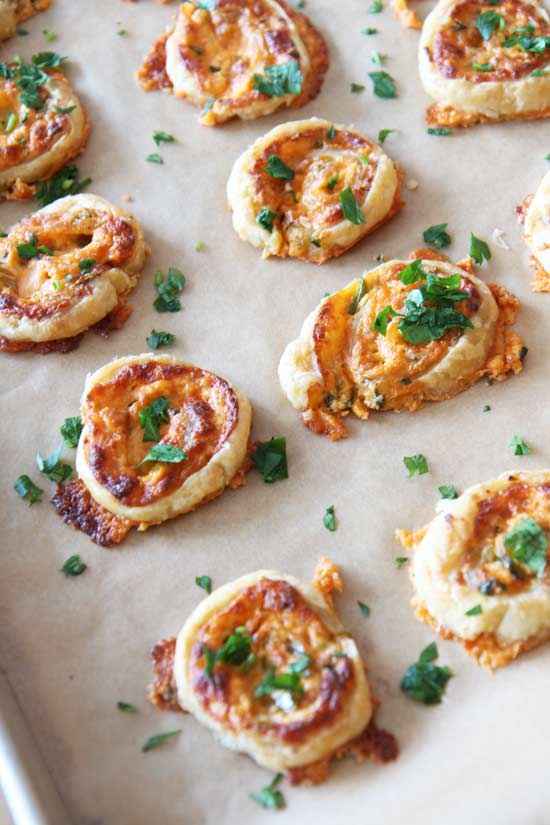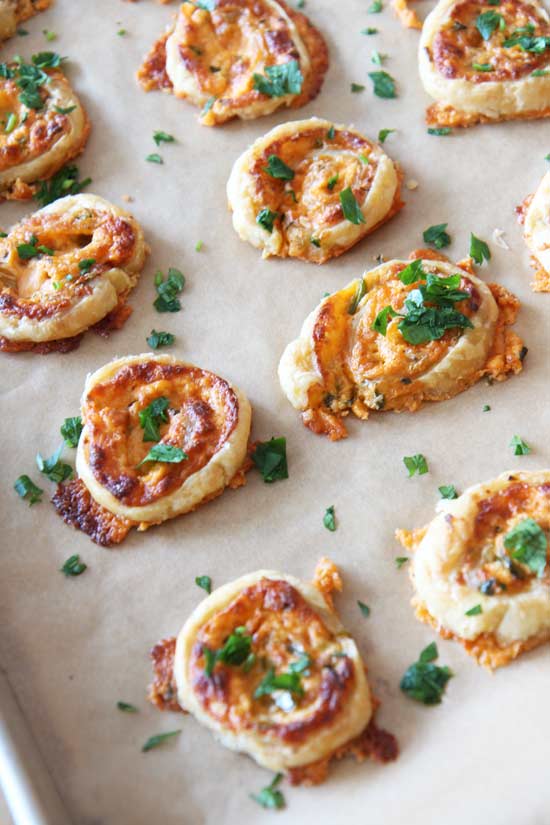 The pasta gets coated with this creamy silky cheesy sauce and every bite is light yet has hearty flavor fun. I usually cook the pasta, save pasta water, chop the cilantro, and mix egg and parm a day in advance. When its time for dinner I heat up the chorizo and mix everything together for a quick prep. 
GET THE RECIPE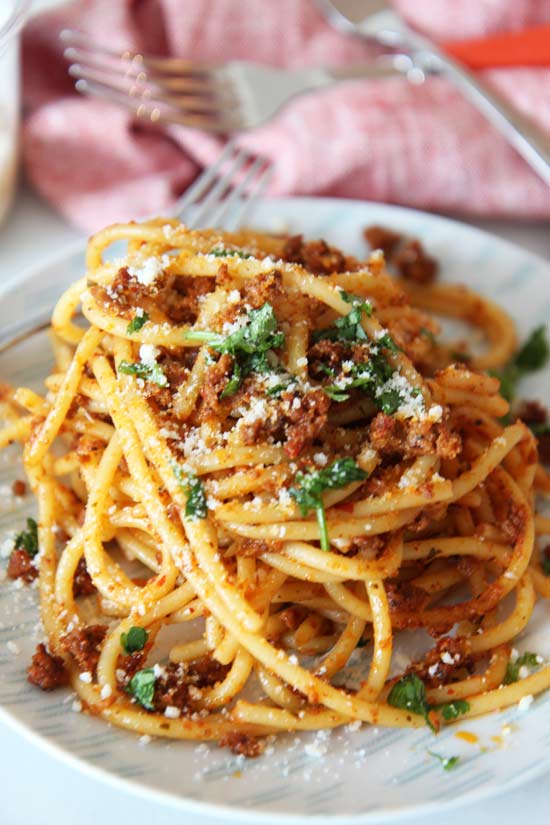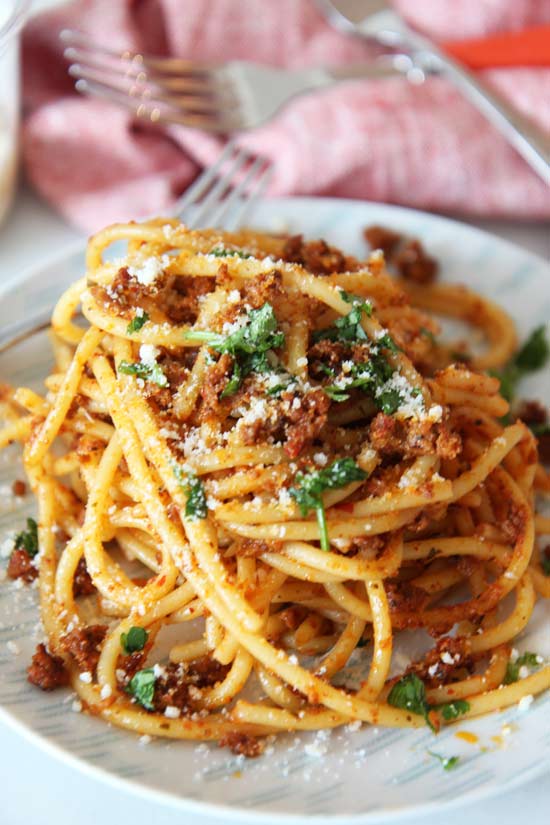 This recipe started with my friend Amy, who taught me how to make garlic bread this way at a pasta night party at my apartment. I was amazed at how easy it was to make and how amazingly the garlic and cheese melt into every nook and cranny of the bread.There is something about garlicky, cheesy, hot bread that makes everything ok. I can't wait to see the smiles on your faces when you bite into this garlic bread.
GET THE RECIPE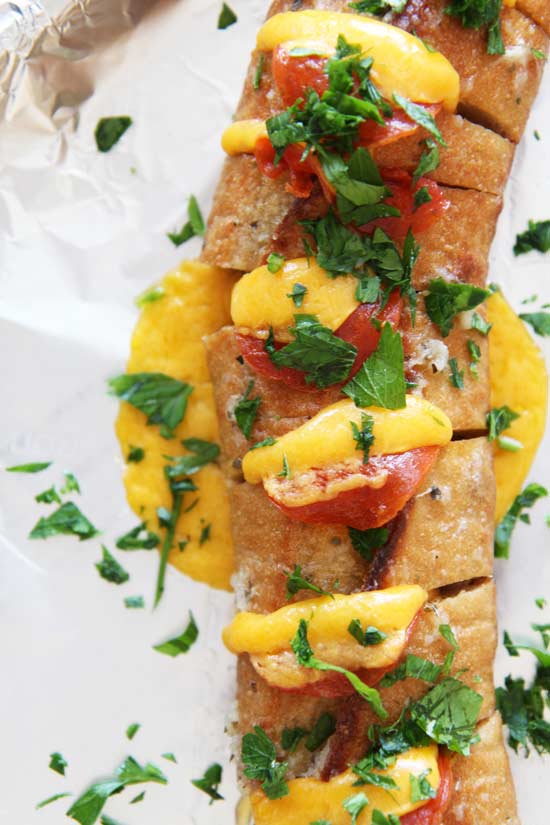 The cold creamy ice cream hits the hot gooey sweet berry cobbler and your world smiles. Everybody deserves an award for being awesome and this is your sweet dessert because you are super amazing! Also if you are looking for an easy dessert, this one might win the top easy prize. This can bubble away and make the room smell buttery sweet and comforting when guests come in the door. Don't forget the ice cream! 
GET THE RECIPE!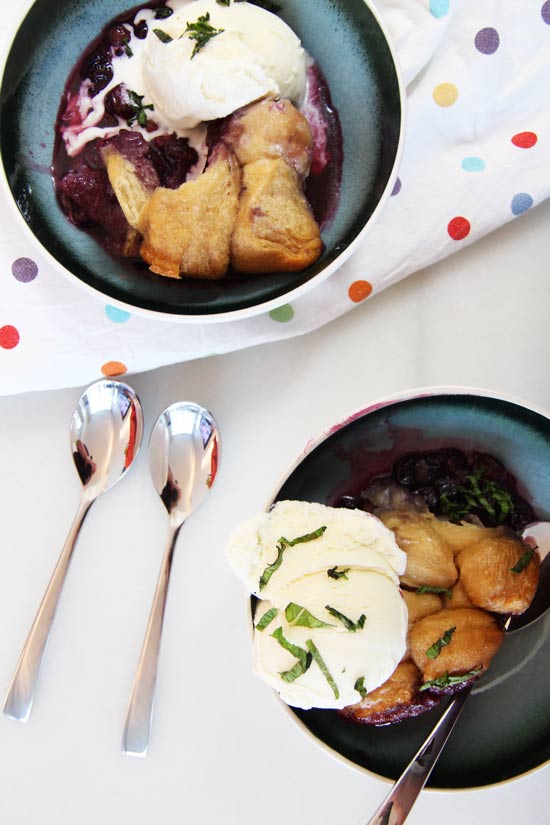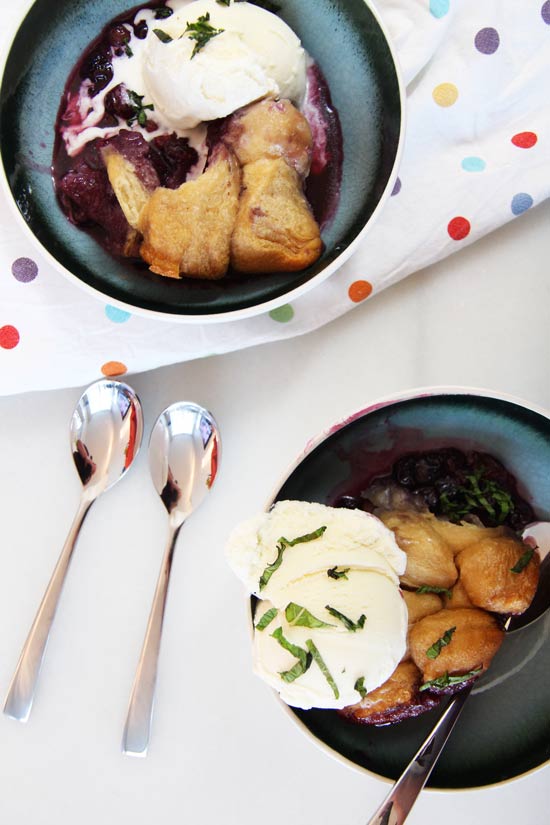 BONUS RECIPE: I CANT BELIEVE ITS A VEGGIE BURGER!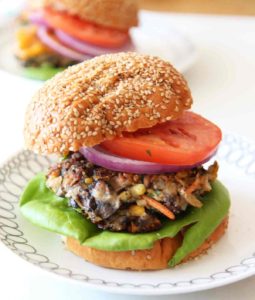 May every recipe be magical and have so much fun. Any  recipes you dont see here or comfort food questions comment below. I am sooo grateful to cook with you! Happy Cooking and any game day questions comment below! Happy eating and make all your recipe dreams come true!
---
Here is Your Dash of Gratitude:

---
I am so Grateful for you and thankful to get to cook with you! Any questions about this recipe or any others feel free to comment below. May every day be happy comfort food day!
With a grateful heart – Jay
(Visited 1,564 times, 1 visits today)
Subscribe for tasty, free recipes!