Matzah Brie is a classic Passover recipe that everyone loves! It is super easy and fun to make.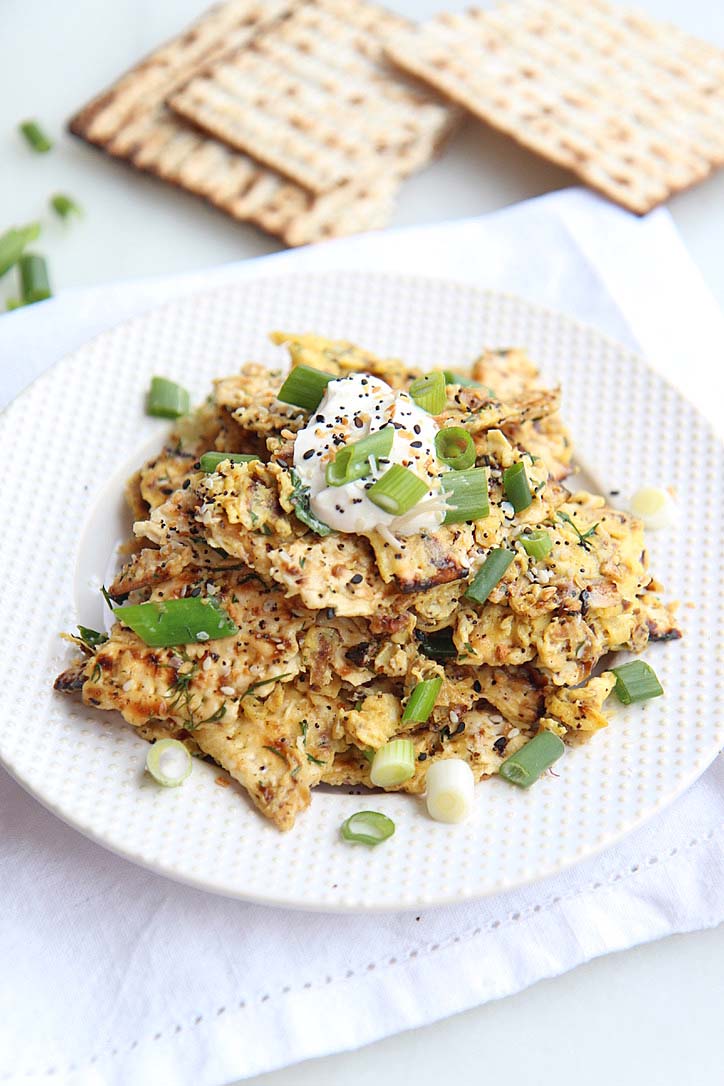 Matzah brie is just matzah tasted with butter and then pour silky eggs in the pan. This is a perfect Passover brunch or breakfast for dinner. There is so much possibilities with matzah. You can even make matzah from scratch. It is literally just 4 ingredients! Also, dessert is served with Chocolate Matzah "Bread" Pudding. Sending you wishes for a great holiday and happiness to you and your family! As you chop listen to the chopping sound, as you stir say what you are grateful for, and as you let the food cook read a gratitude book for self care.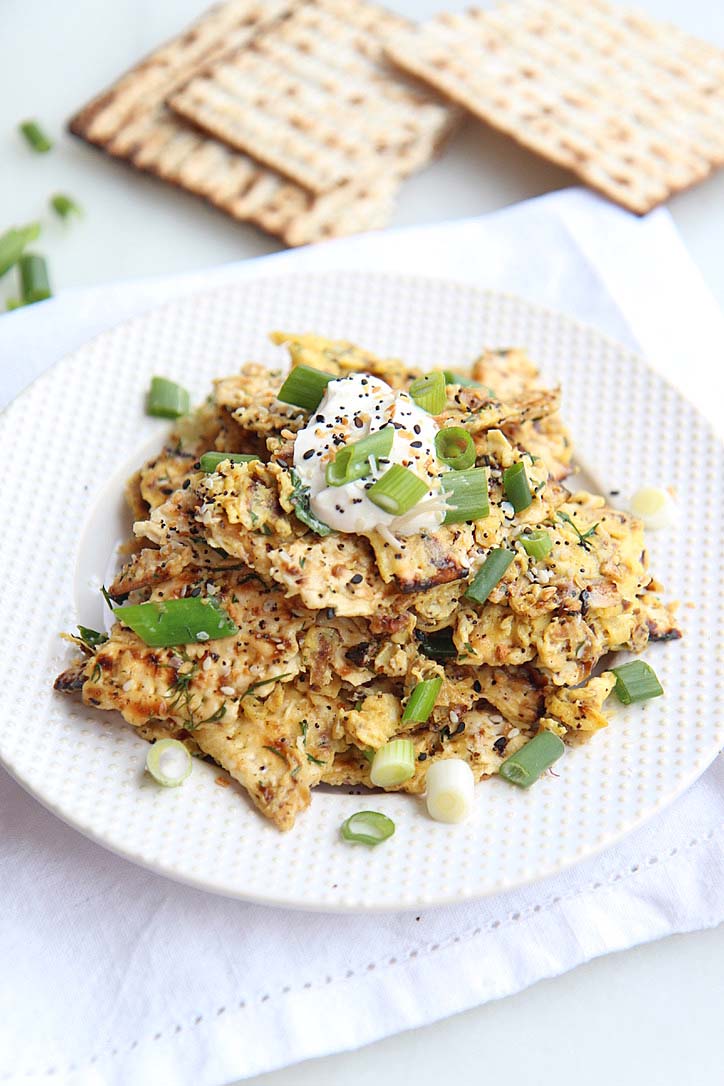 Other Matzah Recipes:
How To Make Matzah Brie (Passover Recipe)
Ingredients
4 sheets Matzah
2 tablespoons butter
5 eggs
1 teaspoon salt
1 teaspoon pepper
1 tablespoon sour cream
2 teaspoons everything bagel seasoning
3 scallions (chopped)
1 handful dill (chopped)
Instructions
First, in a pan on medium, melt the butter and add the matzah. Fry the matzah for a minute.

Next, turn the pan to low and add the eggs and mix until you see light curds form (about a minute).

Finally, take off the heat and add salt, pepper, sour cream, scallion, and dill. Sprinkle everything seasoning on top and enjoy!
Click Here to Check Out My Sandwich Cookbook for Busy People!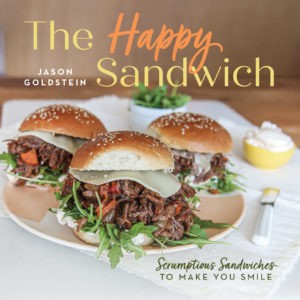 Easy Dinner Recipes For a Busy Day:
With a grateful heart and an amazing carbonara tummy – Jay
This book changed my life and it is how I elevated my home cooking:

Happy carrot soup cooking and I am always grateful to cook with you! If you have any recipes you would love to see on Chop Happy please comment below and I will try to make it just for you! Also I do private Zoom Cooking Classes! Just email me at [email protected] to set up a class.
Any questions feel free to comment or check me out on Instagram and Tiktok: @chophappy!
(Visited 348 times, 1 visits today)
Subscribe for tasty, free recipes!