A big bowl of easy saucy 3 Ingredient Mussels make any dinner time fun!!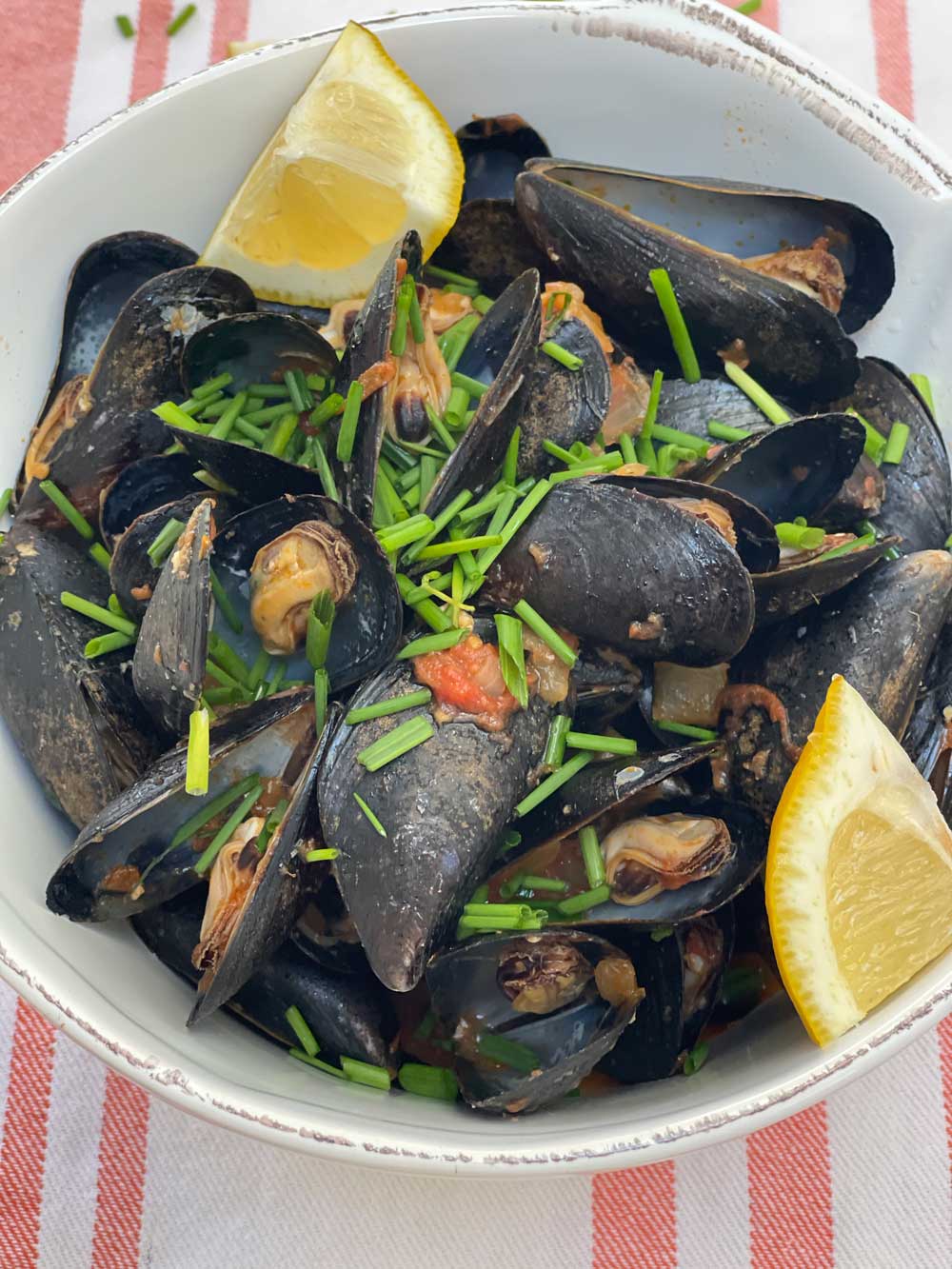 Growing up in NJ every weekend in the summer you can find the Goldsteins at the shore and then a big pot of
muscles
and
lobster
for dinner! I love how crazy easy muscles are to cook! Just add sauce and wine to a pot and you have dinner in 10 minutes. My mom even uses the muscle shell as a utensil to get other mussel meat! I love muscles that taste like
pizza
,
Thai chili mussels
, and my new favorite
FrescoBene
Mussels!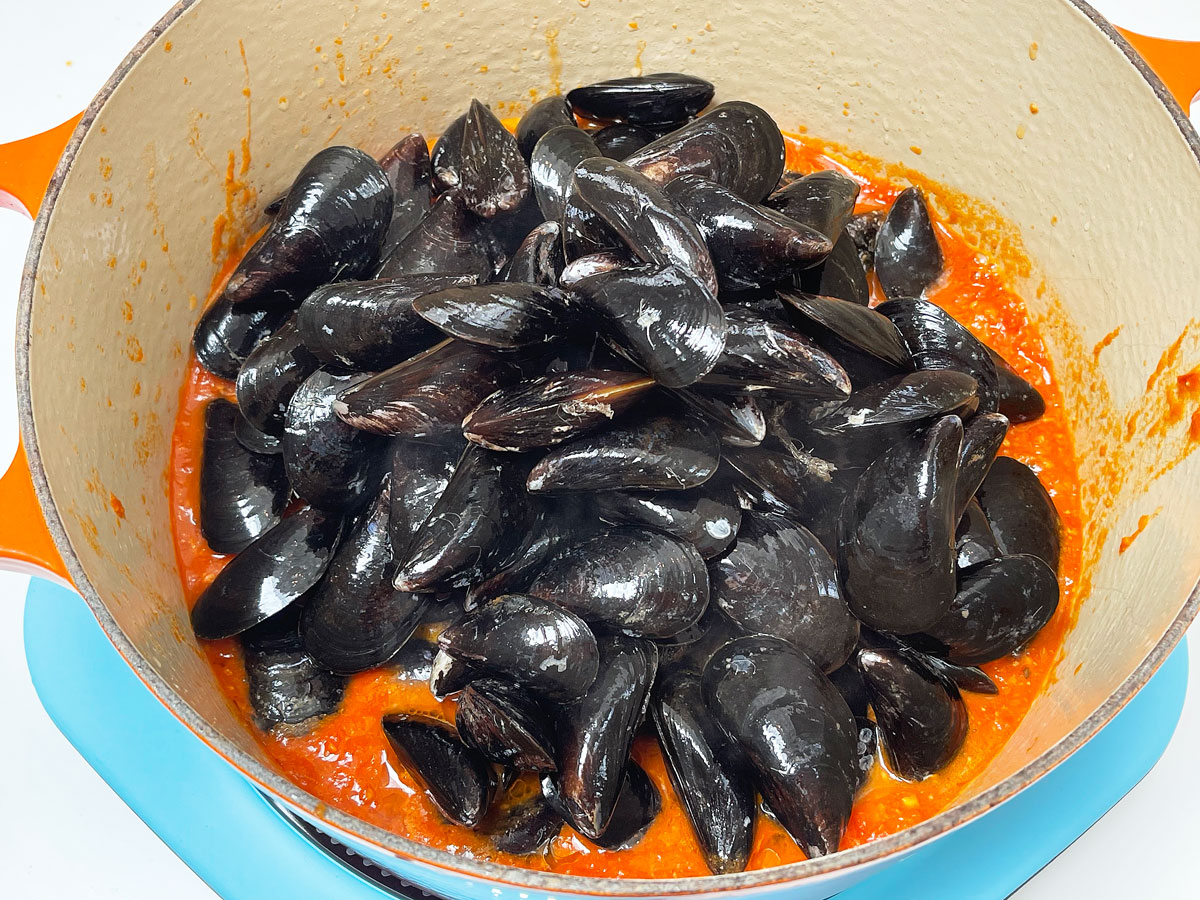 Gratitude Tip While You Cook:
My mission with Chop Happy is to create easy recipe for busy people with a dash of
gratitude
! Since we all have to be in the kitchen at some point in our day lets use that time to zen out and gain more gratitude.
For the time the pasta  cooks visualize your dreams as if it is already here. Working on you does not have to be a long drawn out process. It can be as simple as a couple of pages of a motivational book. The perfect book to read to learn more about finding calmness, your dreams and making your wishes a reality is
The Secret!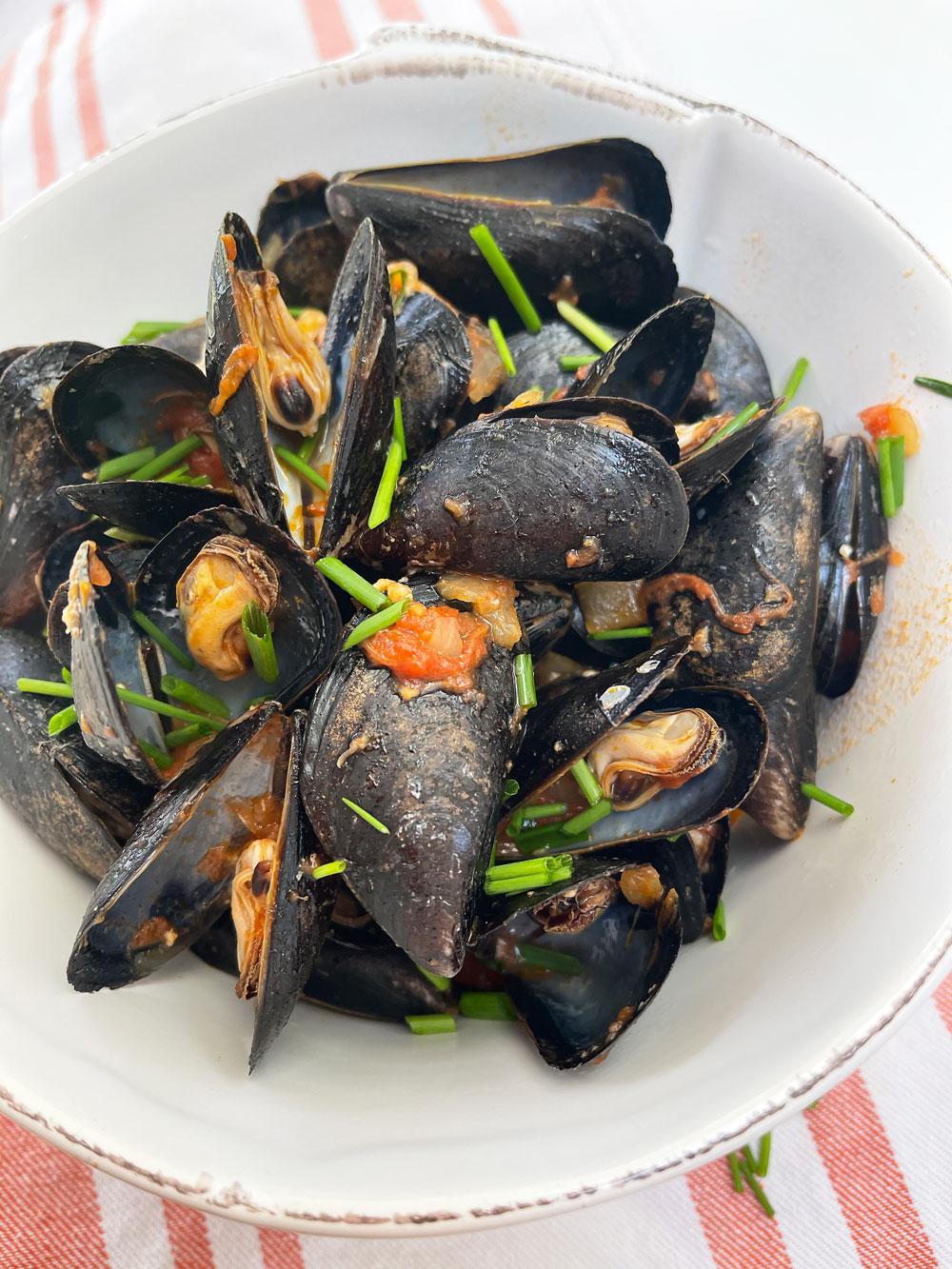 Time Saving Dinner Hacks / Cooking Tips:
Nothing Wrong With Store Bought: When I am in a rush and it is a super busy week I buy store bought dressing for sure. Pick one you like and put it in the fridge! FrescoBene makes it even easier and you just microwave or boil the pouch!
Gratitude While Stirring: Use the kitchen as a place for self care. As you stir or chop say what you are grateful for. I do this all the time so that cooking can be a time to recharge.

Buy FrescoBene Sauce: Click Here
Watch How To Make Easy Saucy Mussels (approx 1 minute video):
Saucy Easy Mussels Recipes
Ingredients
3 pounds mussels
2 1/2 cups Amatriana sauce (or marinara) FrescoBene is the best!
1 cup white wine
Instructions
First, check all mussels to make sure it they close. If they donot close when tap throw them out. Also, wash the mussels in cold water for 5 minutes to get all the grit out of the mussels.

Next, add sauce and wine to a pot on medium heat. Stir and simmer for 30 seconds.

Now, add the mussels to the pot and cover for 10 minutes or trhe mussles open. Mix, top with favorite herbs, and enjoy!
Buy FrescoBene Sauce: Click Here
Other Easy Recipes:
(Visited 304 times, 1 visits today)
Subscribe for tasty, free recipes!