There is nothing like summer time recipes in the hot sun while sipping a cold drink to make life happier! Here are 5 easy recipes for a summer party!
As you take a bite of the juicy plump shrimp and sweet pineapple you are instantly transformed to a tropical vacation. This is perfect recipe for a crowd.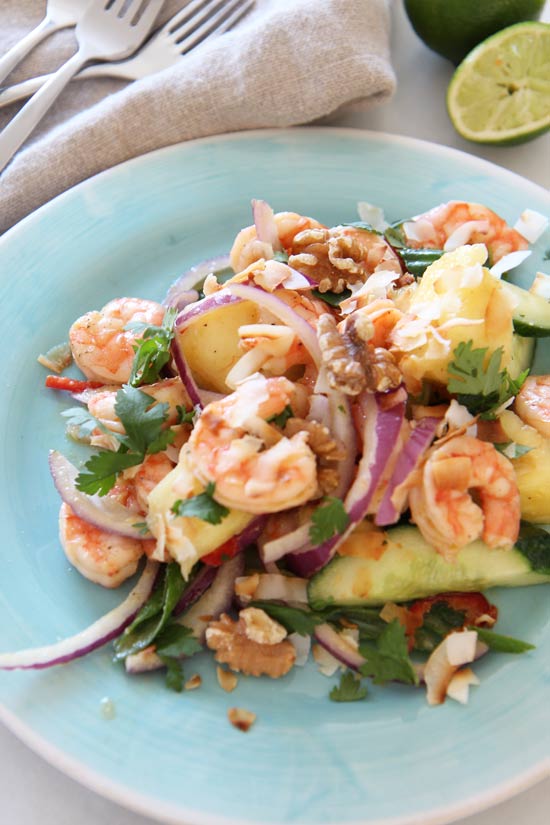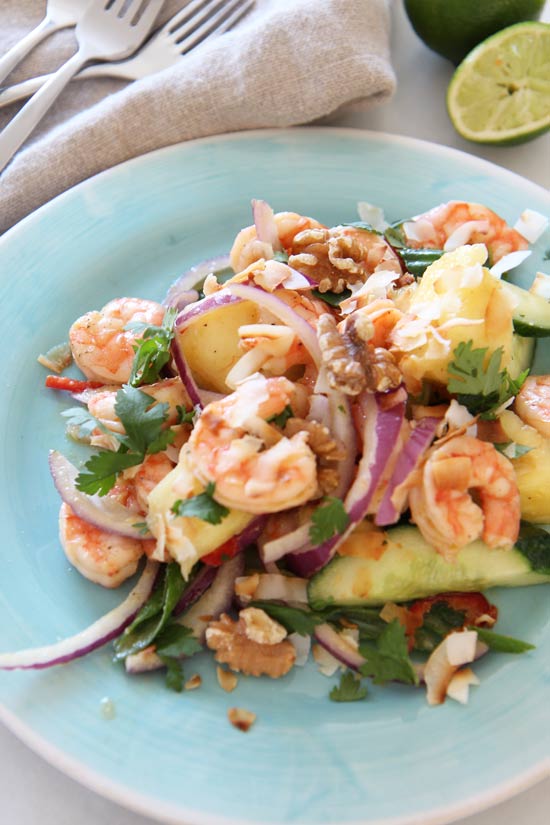 It's a Taco Pasta Party! Not only is it super easy, the big bonus is that this recipe has lots of leftovers to make life just a little bit easier. Perfect quick dinner.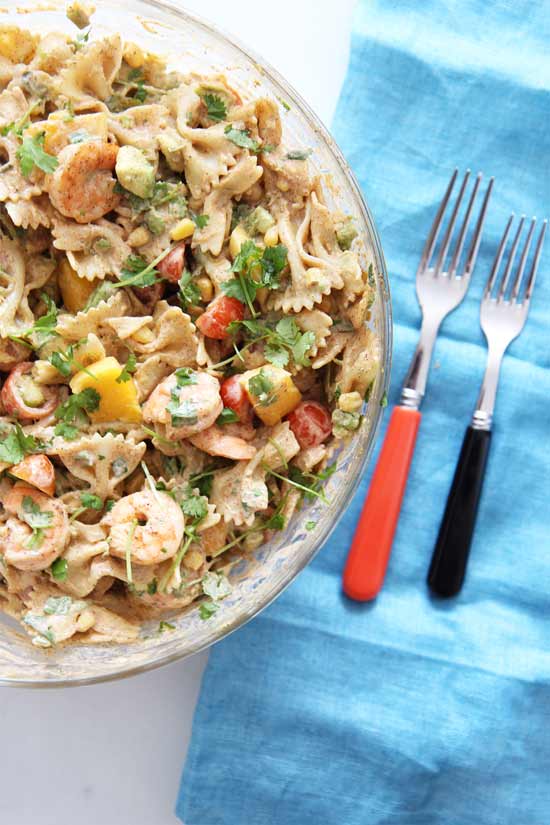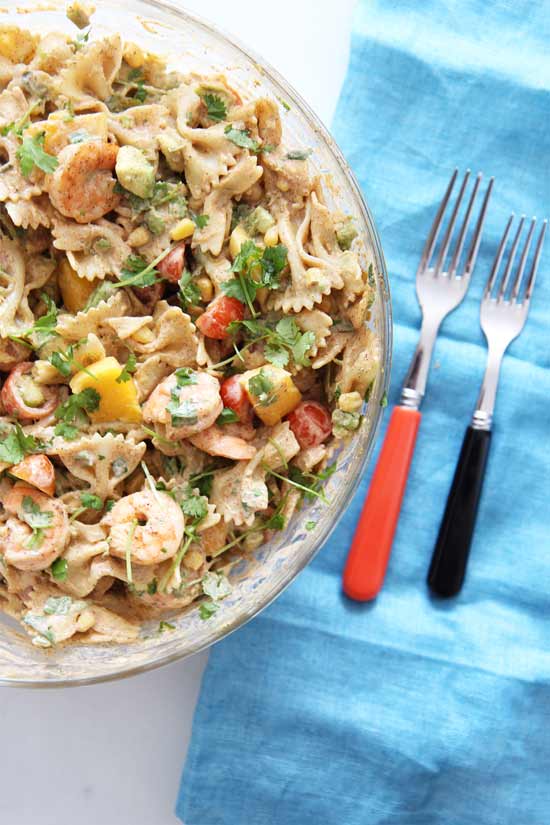 When I was testing this recipe, I was amazed that it required only simple techniques and a couple of ingredients. The meat falls off the bone, it's smoky and addictive, and the whole thing is made in one pot. It requires no searing or grilling, and it turns out great every time.
Juicy shrimp dance in garlicky herbaceous pesto potato salad! One bite and you know this easy dish is heart warming comfort food love.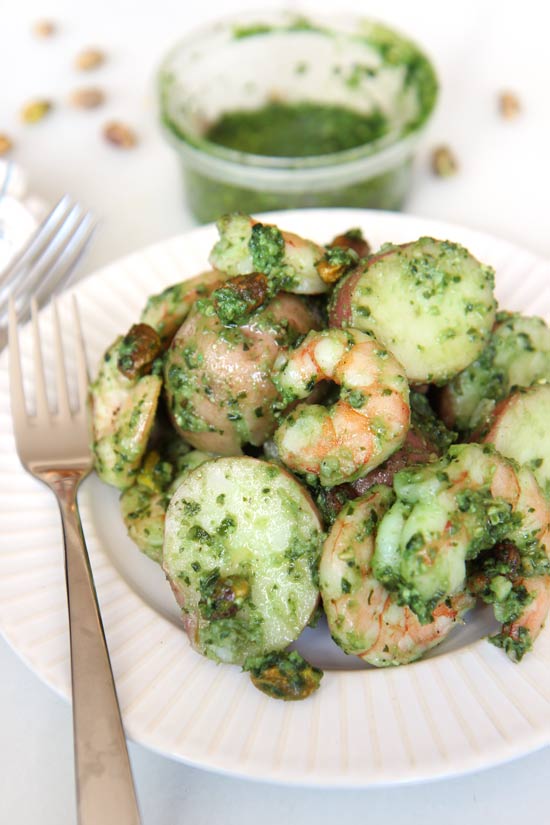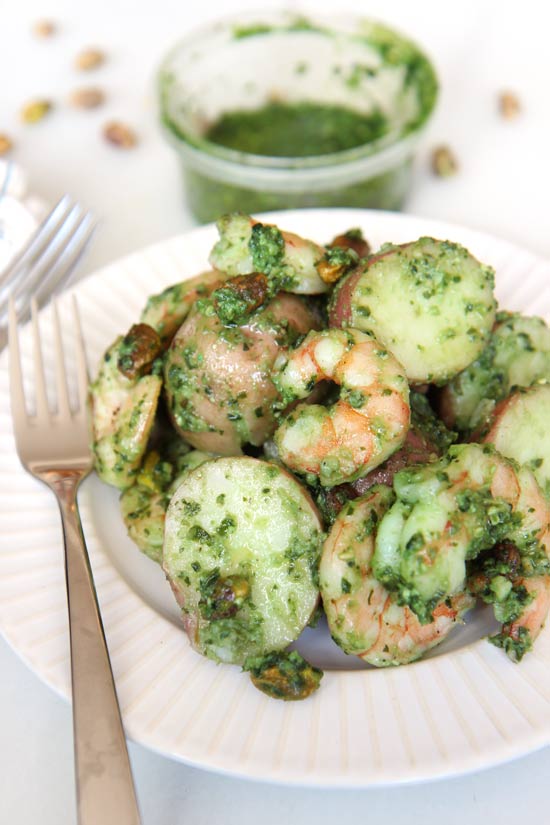 Sweet morsels of corn and perfect pasta dancing with a creamy smokey herbaceous sauce makes smiles an immediate pasta salad possibility.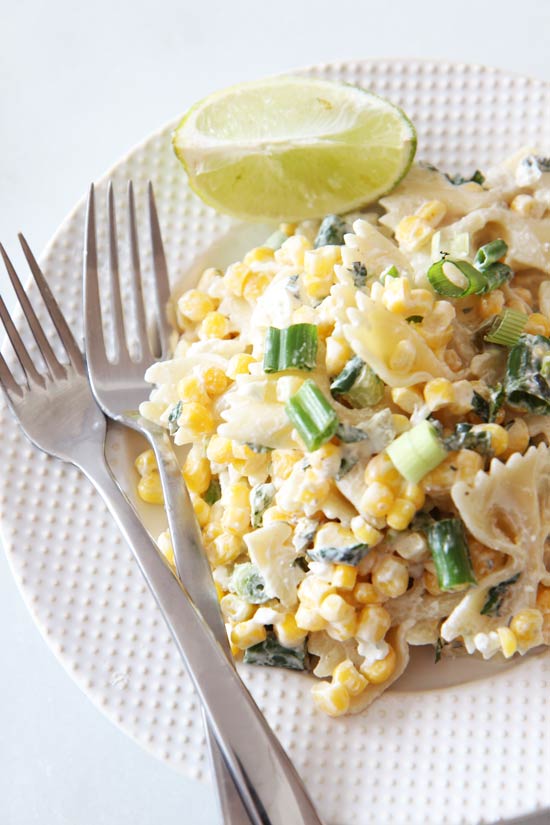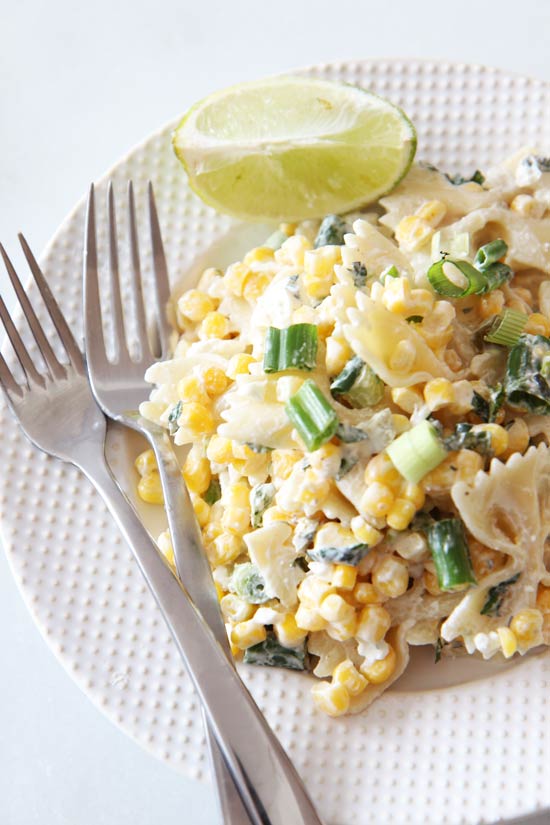 BONUS RECIPE: I CANT BELIEVE ITS A VEGGIE BURGER!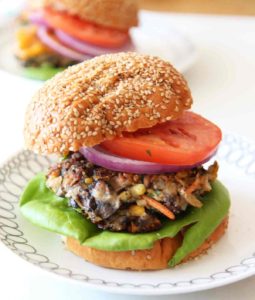 May every recipe be magical and have so much fun. Any  recipes you dont see here or comfort food questions comment below. I am sooo grateful to cook with you! Happy Cooking and any game day questions comment below! Happy eating and make all your recipe dreams come true!
---
Here is Your Dash of Gratitude:

---
I am so Grateful for you and thankful to get to cook with you! Any questions about this recipe or any others feel free to comment below. May every day be happy comfort food day!
With a grateful heart – Jay
(Visited 478 times, 1 visits today)
Subscribe for tasty, free recipes!