What better way to welcome your guests than with party appetizers that are a delicious comfort food hug? They are a great way to get the dinner party started, and I want to share with you three  of my favorite recipes, all of which have made many appearances at my gatherings. They are fast, easy and filled with cheesy love.
This comfort food party appetizer is a ridiculously easy recipe combining saltiness, crunchiness, and gooey cheesiness. "Potato chip nachos" makes me smile from ear to ear and hope this does the same for you!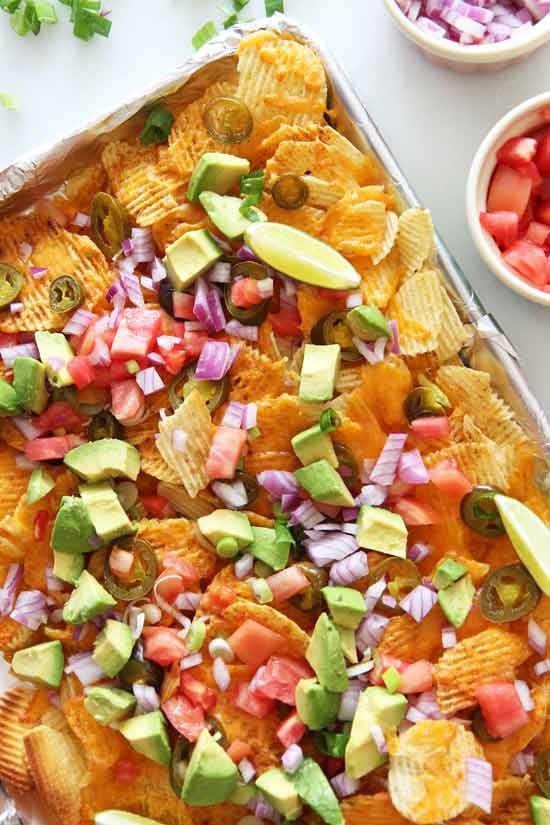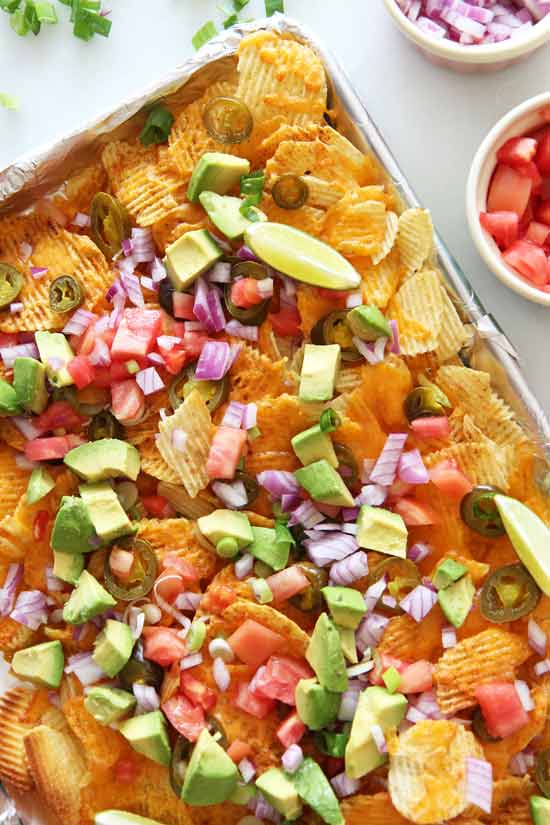 Crispy cheesy and potato is how I want to start every recipe! Leftover mashed potatoes or make double so you can have this amazing comfort food party appetizer. Start your pans and get ready – I know you will fall in love at first crunchy bite.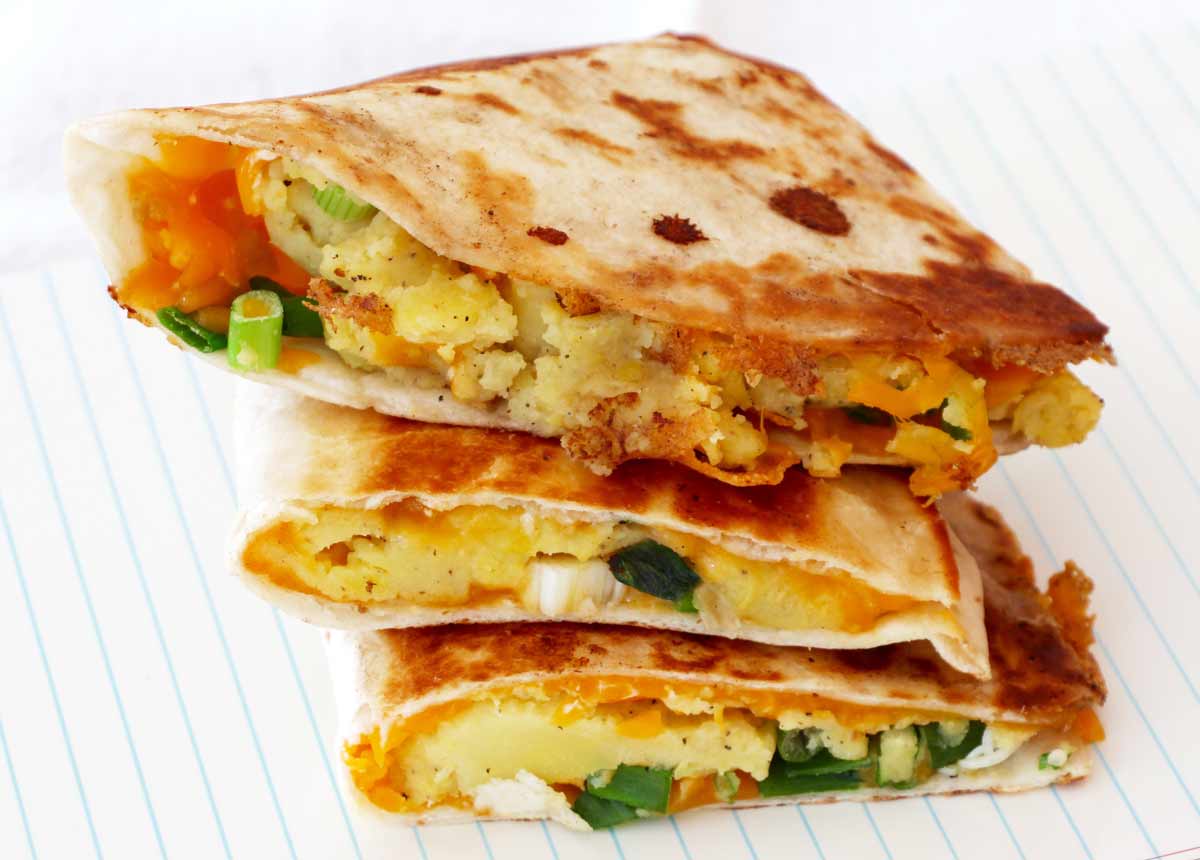 These party appetizers are incredibly easy to make and are a tornado of crispy, salty, garlicky, cream cheese lava flavor. I definitely cannot eat just one!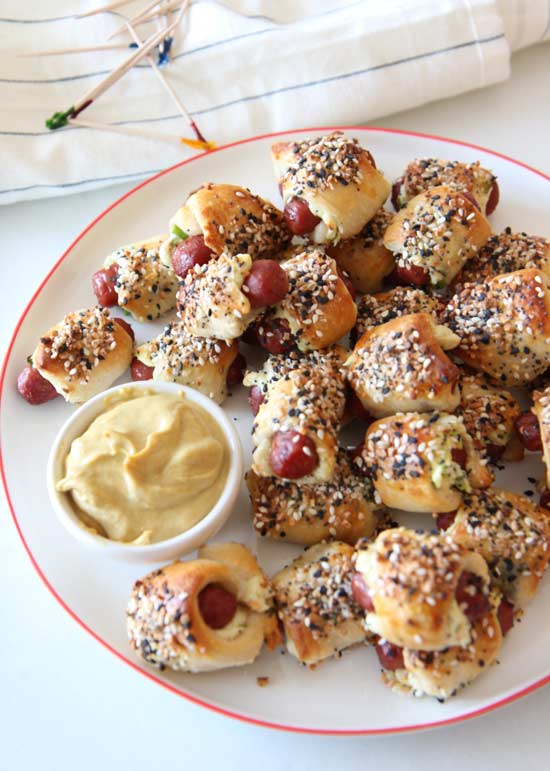 Party Tips to Stay Zen:
Prepare everything you can make ahead, the day before. The pigs in the blanket above, I prepare the day before. I put them on a sheet tray in the refrigerator. Then cook it right before guests come.
The great Ina Garten always says, "Never make a recipe for a party you have not made before." Try these recipes out first so you are not stressed about how to make them. I bet your family will love pigs in a blanket for dinner.
Make a casserole or lasagna. It make your life easier because its one dish and your friends can help themselves. Tom does the dishes so he loves this tip. In fact he is smiling right now as I type.
Finally just have fun! You work so hard and this is a time to hang out and relax. Unless Lady Gaga is coming to dinner, everyone coming know and loves you no matter what happens to the food.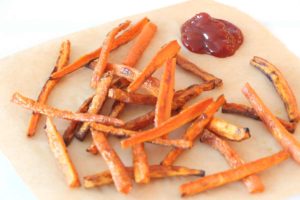 ---
Here is Your Dash of Gratitude:

---
I am so Grateful for you and thankful to get to cook with you! Any questions about this recipe or any others feel free to comment below. May every day be happy comfort food day!
With a grateful heart – Jay
(Visited 891 times, 1 visits today)
Subscribe for tasty, free recipes!