Dinner party that is almost all make ahead and totally stress free! I love cooking for a friends and family. It helps Tom likes to clean up lol! Happy Steak Dinner!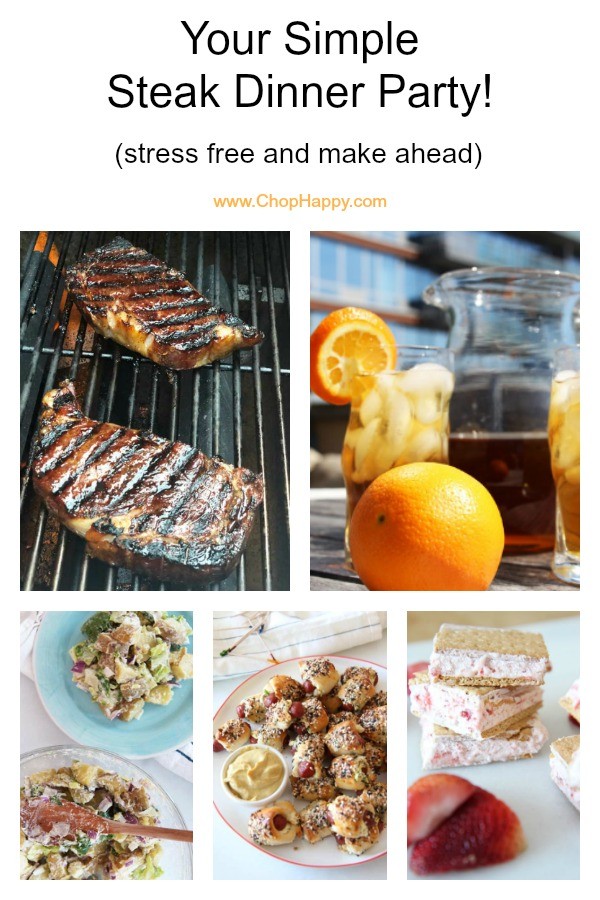 Tip: Make one signature cocktail that is easy. You can make this a couple days in advance. When guest come add ice and cheers! Get the Recipe.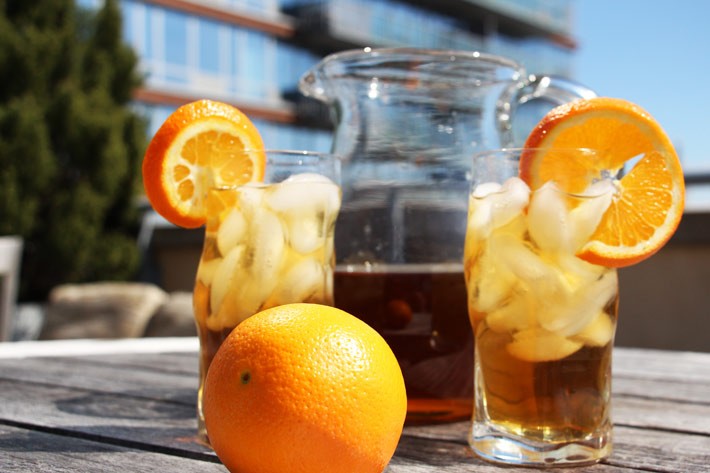 At my wedding we had a huge table of pigs in a blanket. It was my only wish lol! Prepare this a couple days in advance for stress free fun at dinner time. I prepare them, put them on a sheet tray, and cover with saran wrap in the fridge. Approximately 40 minutes before guests come put in the oven! Everyone love pigs in the blanket so this is sure to make everyone feel loved! Get the Recipe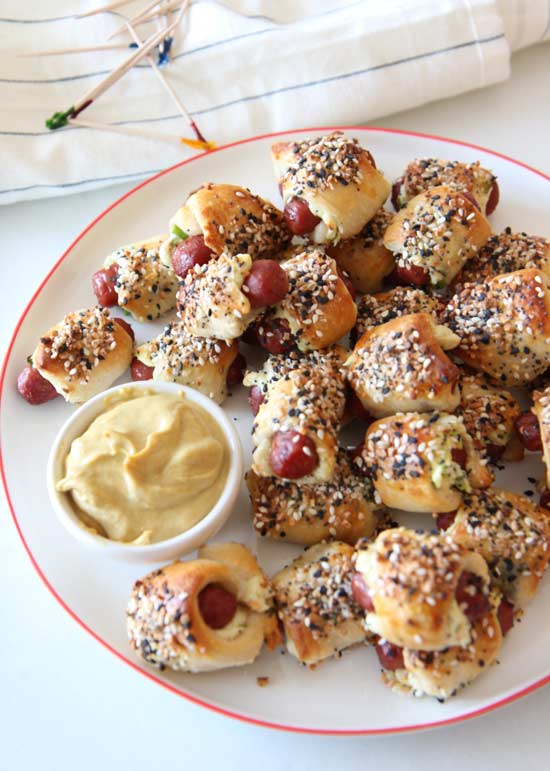 I do this all the time with my friends. Steak is so easy to make for a bunch of people. My steak math is 1/4 of steak per person with lots of sides. If you have only a little sides 1/2 steak per person. 
GET THE RECIPE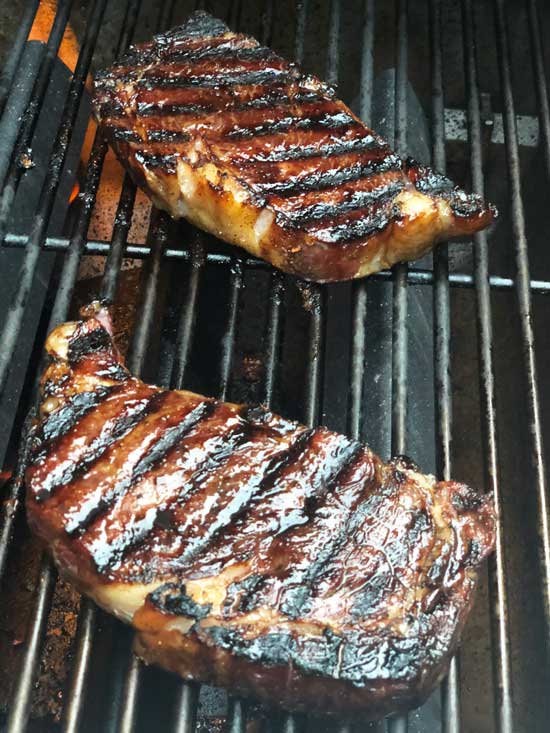 Growing up when my family would go out for steak, my mom would always order a Ceaser salad and baked potato. This is my dedication to those days! Also very easy and make ahead 
GET THE RECIPE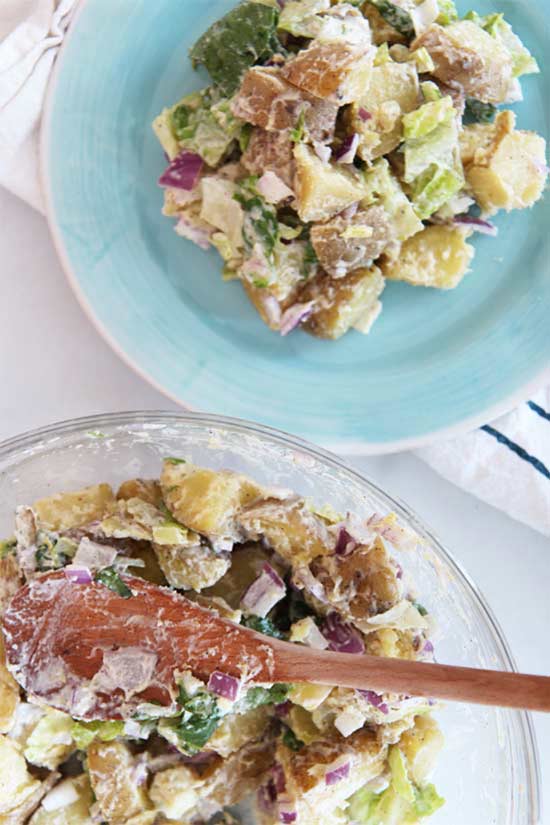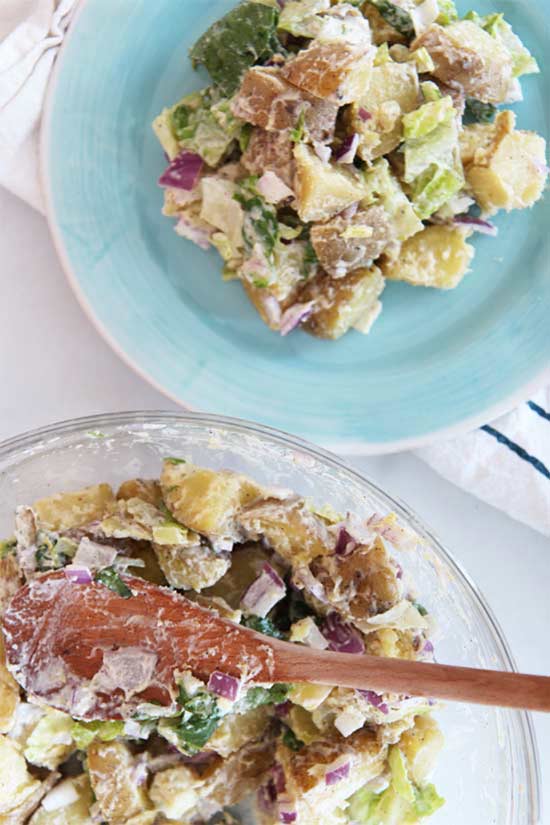 This recipe is super magical and super make ahead. You can make this over a week in advance. All the ice cream involves is whipped cream and jam. Also everyone loves
ice cream
and will feel super comforted at the end of a fabulous dinner 
GET THE RECIPE!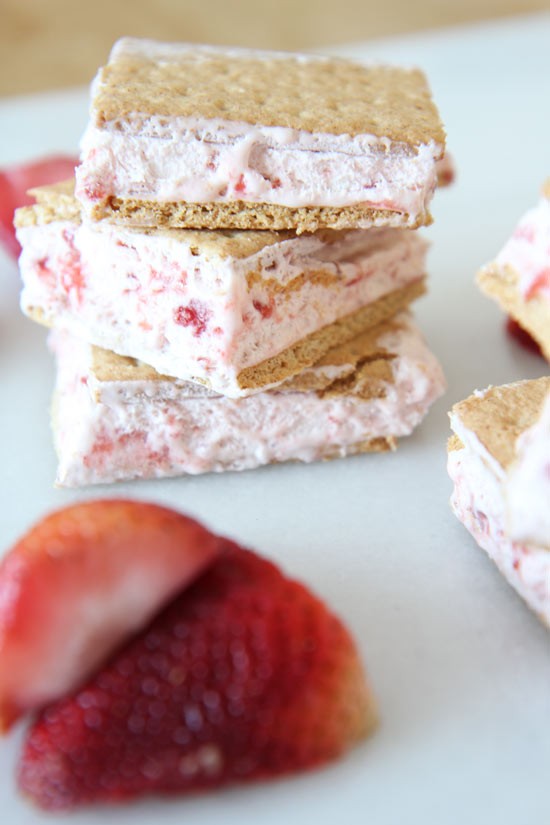 BONUS RECIPE: I CANT BELIEVE ITS A VEGGIE BURGER!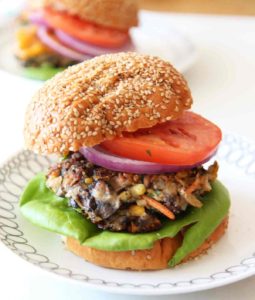 May every recipe be magical and have so much fun. Any  recipes you dont see here or comfort food questions comment below. I am sooo grateful to cook with you! Happy Cooking and any game day questions comment below! Happy eating and make all your recipe dreams come true!
---
Here is Your Dash of Gratitude:

---
I am so Grateful for you and thankful to get to cook with you! Any questions about this recipe or any others feel free to comment below. May every day be happy comfort food day!
With a grateful heart – Jay
(Visited 1,476 times, 1 visits today)
Subscribe for tasty, free recipes!