I grew up eating bagels for breakfast and during fall there is nothing better then a pumpkin bagel. This is a 3 ingredient easy recipe that all you fellow non bakers can totally make.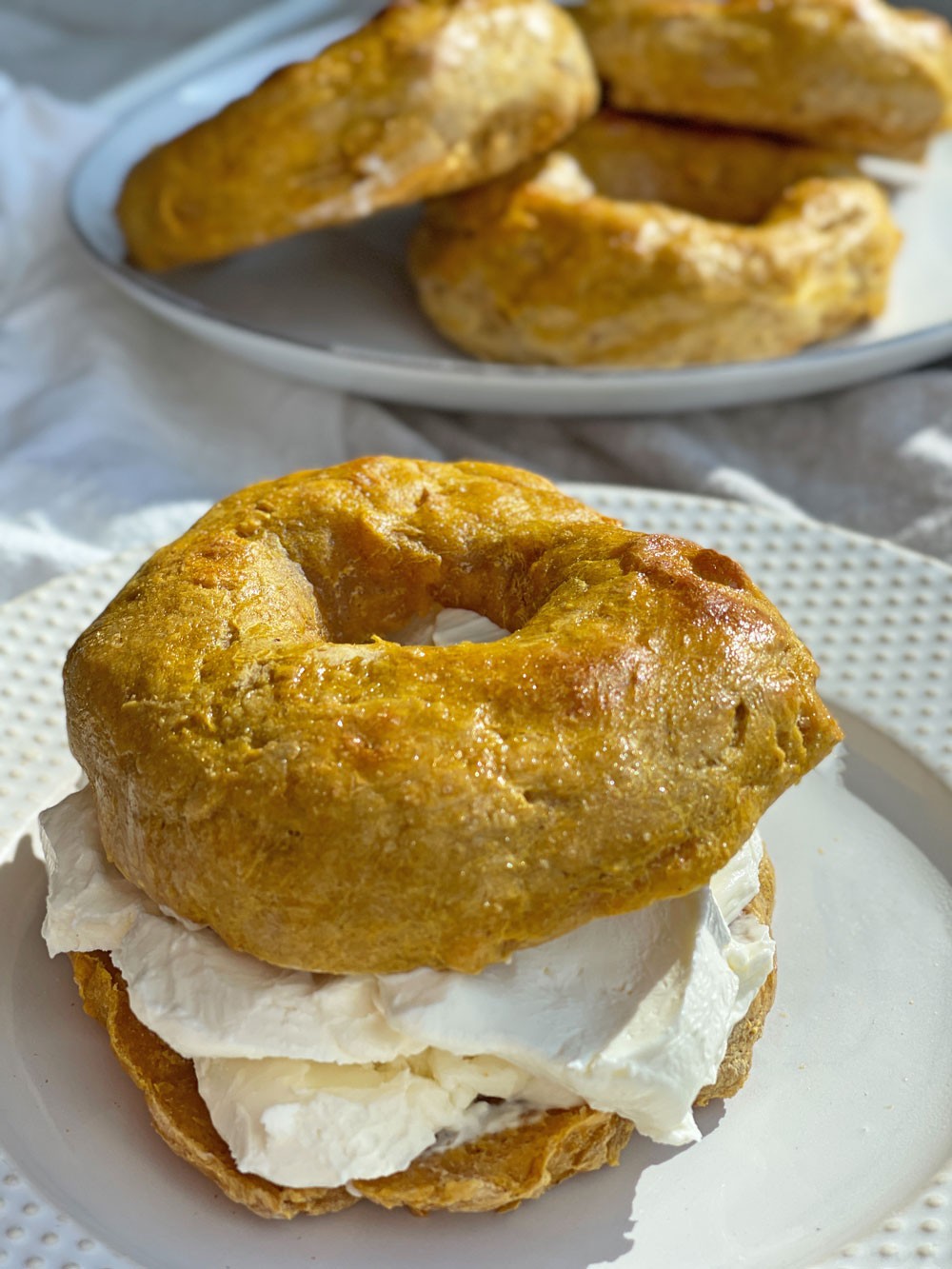 Tips to Making Easy Breakfast:
1. Scrambled eggs are for the not busy! I love scrambled eggs or pancakes but make something that can be in bulk so it is breakfast and leftovers. A
quiche
, or big batch of
overnight oats
so less work and more food for less effort.
2. Make Double and Freeze. Even if a casserole I double the recipe and freeze half so I have breakfast for those weeknights I am too tired to cook. The happiness you get knowing a fabulous meal is ready for you!
3. Using store bought cheese (like Boursin) makes life so easy. Especially cheese with seasoning built in adds easy flavor to your dishes with less work. I love using flavored cream cheeses in
Mac and Cheese
!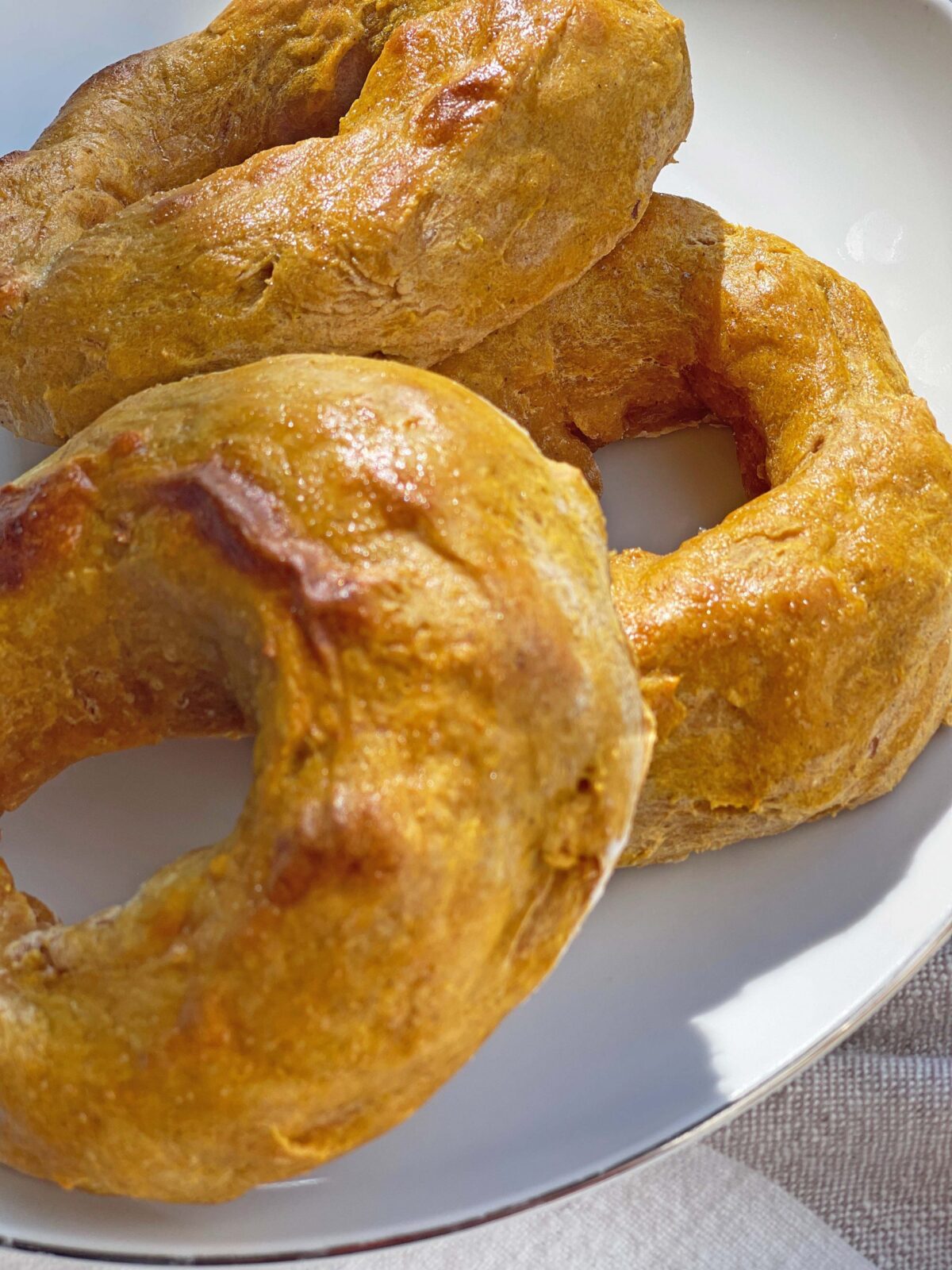 Growing up every Saturday me and my dad would go get fresh bagels from the local NJ bagel store. It was such a fun tradition and now every time I eat a bagel it reminds me of my dad. He is definitely someone I learned to be happy from. He always made everyone smile and everyone loved hanging out with him. I learned that showing people you care about them is a great way to spread positivity from him. So this recipe is dedicated to him and also my love of Fall. I am not a baker so this is also super easy to cook! I hope this recipe makes life super easy for you. While the bagel cooks in the oven do something for you! Read a book, watch TV, or just stare at the ceiling. Even if its just a minute that is still time you devote to you! Happy Cooking!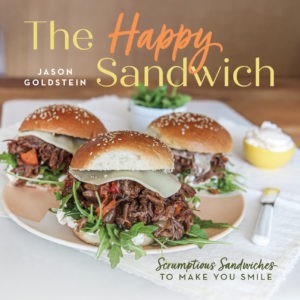 3 Ingredient Pumpkin Bagel
Ingredients
2 cups flour (plus 1/4 on reserve to roll out bagels)
1 can pumpkin puree (15 ounce can)
2 teaspoons pumpkin spice
Instructions
Preheat oven to 400 degrees.

First, in a bowl mix all the ingredients together until forms a dough. I start with a fork and then use my hands when dough forms.

Next, add the dough to a floured surface and roll dough into a ball. Cut in 4 parts.

Now, roll out the dough into a thick roap and connect the end to make a bagel shape. Continue for other 3 doughs.

Finally, place the bagels on a parchment lined baking sheet and cook for 20 minutes on the middle rack. Enjoy!

Tip: For a nice shine to bagel you can brush with egg wash.Tip: Make double and freeze half for up to 6 months.Tip: For sweeter bagel add 2 tablespoons of maple syrup.
Easy Recipes With Very Little Clean Up:
Any question comment below or email! I love helping change the recipe!
(Visited 86 times, 1 visits today)
Subscribe for tasty, free recipes!