This best  prime rib roast recipe is a super simple beefy recipe for a crowd for the holidays or a celebration dinner.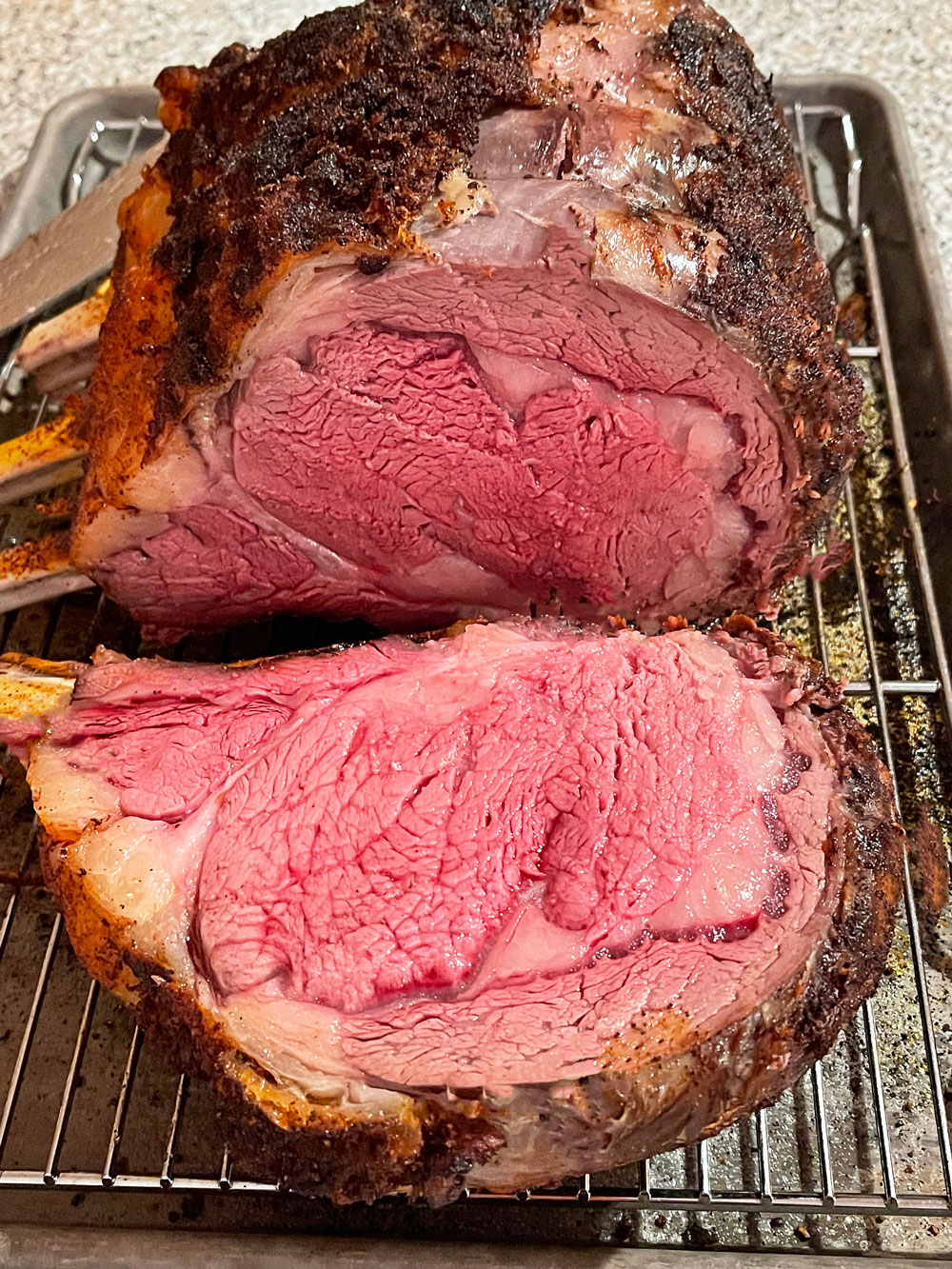 Beef is absolutely what's for dinner in my house on a Holiday or Birthday! A rib roast is a giant ribeye that looks super impressive on the table but is soooo simple! Growing up in NJ if there was a holiday Mama Goldstein would make steak! So this brings back lots of fun memories! Now Tom and I make this for our friends when we have a family meal. I make the rib roast, Tom makes his favorite
icebox cake
, and everyone else brings the
sides
. When you have guests don't make something crazy complicated. Make something that you can do in advance or just set it and forget it! 
Steps to Prime Rib Roast Perfection:
1. Salt the beef all over and leave in fridge overnight. This lets salt sink in to middle of beef and not just surface.
2. Take beef out of fridge 1 hour before so comes to room temp. This was cooks evenly all the way through.
3. Pick seasoning that you love for the crust. I use chili seasoning but you can use grill seasoning too! 
4. After cooks let meat rest 30 minutes to 1 hour so juicy go back in beef so stays juicy!
Happy Cooking and hope this makes your dinner easier!
Hope you love this recipe and I am always grateful for you! Happy Cooking!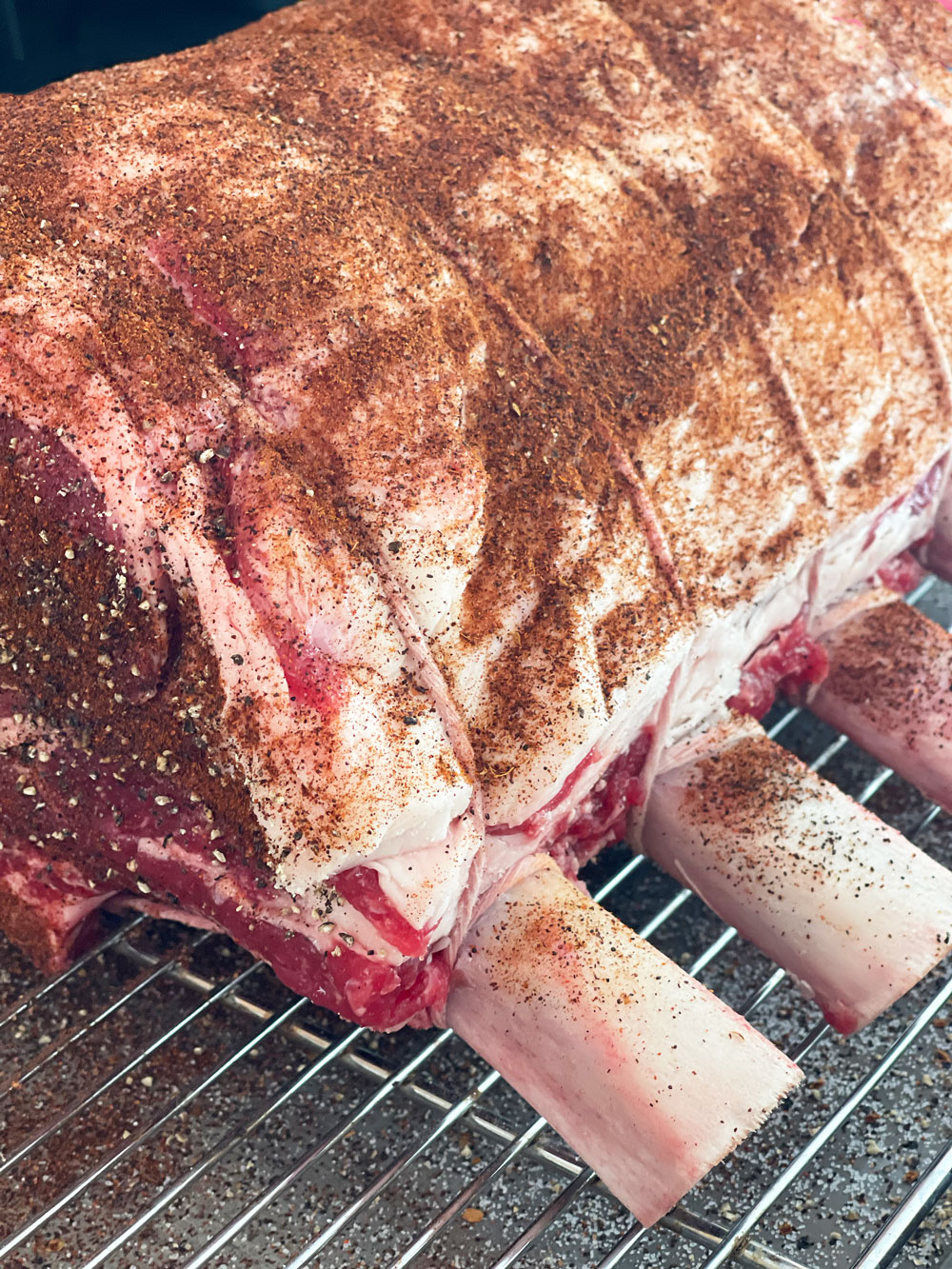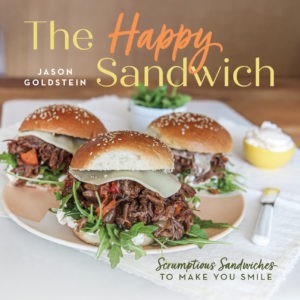 Gratitude Tip While You Cook:
My mission with Chop Happy is to create easy recipe for busy people with a dash of
gratitude
! Since we all have to be in the kitchen at some point in our day lets use that time to zen out and gain more gratitude.
For the time the beef cooks visualize your dreams as if it is already here. Working on you does not have to be a long drawn out process. It can be as simple as a couple of pages of a motivational book. The perfect book to read to learn more about finding calmness, your dreams and making your wishes a reality is
The Secret!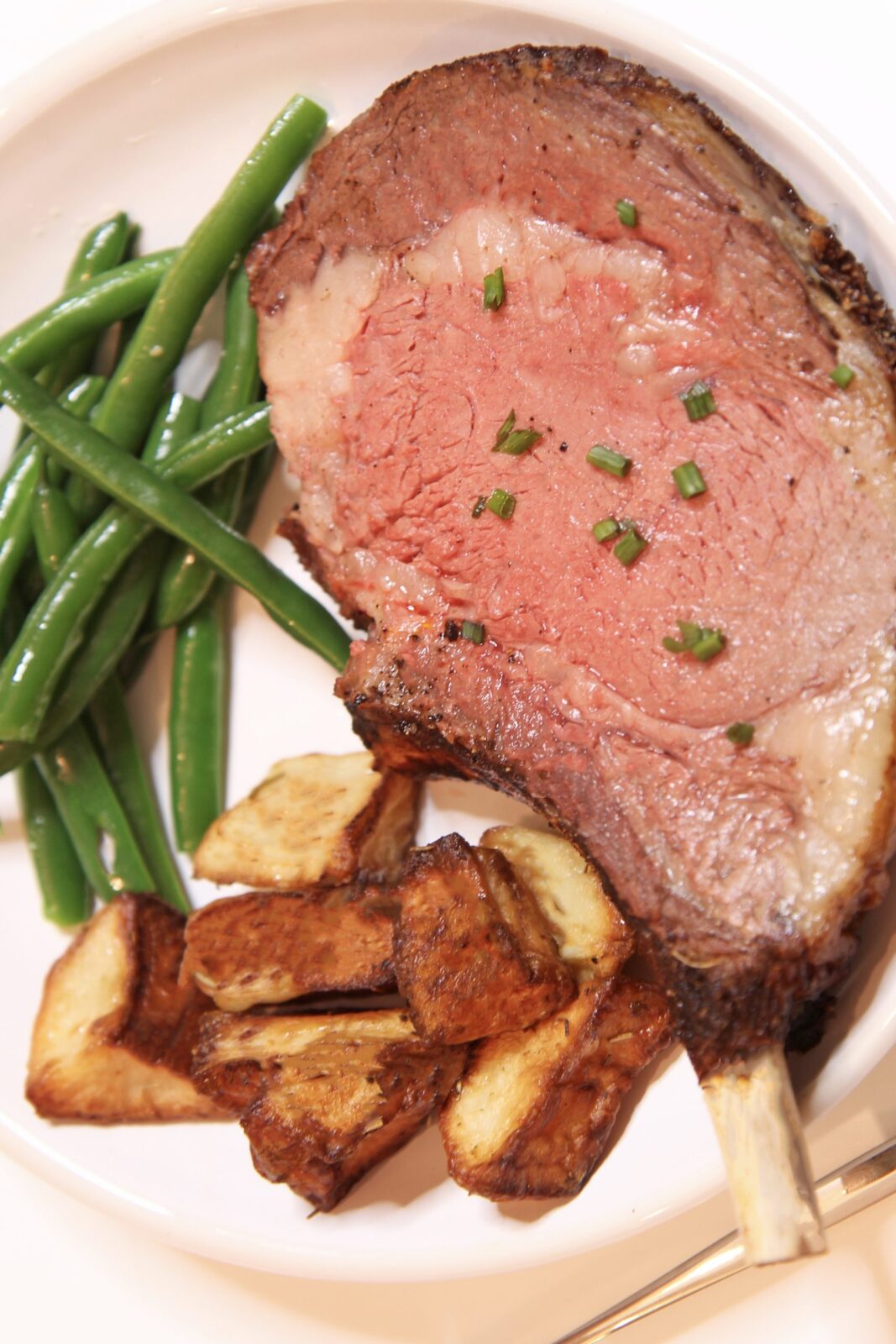 Time Saving Dinner Hacks / Cooking Tips:

Freeze Your Leftovers For An Easy Dinner On A Busy Day: Beef can be frozen for 6 months Just wrap in saran wrap and then into tinfoil. I love pulling out rib roast from a holiday months later when don't have time to cook and bring back all the holiday feels.
Gratitude While Stirring: Use the kitchen as a place for self care. As you stir or chop say what you are grateful for. I do this all the time so that cooking can be a time to recharge.
Tools You Need For This Recipe:
Watch This Video on How To Make Prime Rib Roast: 
How to Make The Best Prime Rib Roast!
Ingredients
1 Prime Rib Roast 3 bones
1 tablespoon salt
2 teaspoon pepper
1 tablespoon chili seasoning (or taco seasoning)
Instructions
First, add salt all over the prime rib. Place in fridge overnight on sheet pan with wire rack.

Next, 5 hours before want the prime rib to be done take out for an hour to come to room temperature.

Now, season the entire roast with the pepper and chilli seasoning.

Now, place the roast into the oven at 250 for 3 1/2 hours.

Next, turn the heat up to 500 degrees and cook for 5 minutes to sear the meat and create an awesome crust.

Finally, let rest 30 minutes and slice up and enjoy!
Awesome Sides For This Roast:
(Visited 372 times, 1 visits today)
Subscribe for tasty, free recipes!