Anytime to celebrate your fiends is a reason to throw a party! Cinco De Mayo is a fun way to cheers to gratitude and eat lots of cheesy food. This is your guide to throw a party were everything is make ahead (so you can have fun too)!
Cocktail Time:
(pick one of the 2 options for your party)
Lay out a section with a signature cocktail, beer, and wine. Put a fun sign explaining what is in your signature cocktail and call it a fun name (Santa Juice, Gratitude Cheers, Birthday Bubbly ect.).
Most important, make a recipe that can be done in bulk. Have a second pre-made jug (same cocktail) in the fridge (ready to replace).
Cheers to all your friends and family that make your life bright, happy, and filled with lots to celebrate!
I love cocktails – especially when I'm hanging with friends on my NYC rooftop. What I don't want to do is miss all the fun gossip because I am pouring new drinks all the time. This tequila cocktail recipe rocks because it combines my love of a tropical fruity drink and is a bunch of cocktails in one. GET THE RECIPE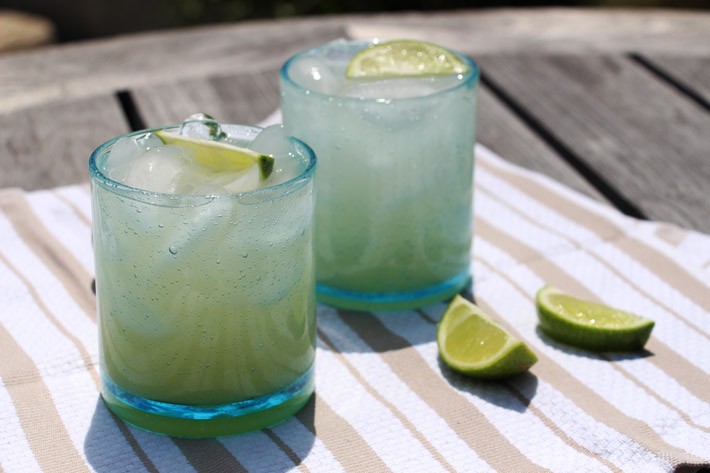 Grab your blender and make the easiest margaritas ever. This 3 ingredient recipe rocks because it combines easy with happy cheers with friends. GET THE RECIPE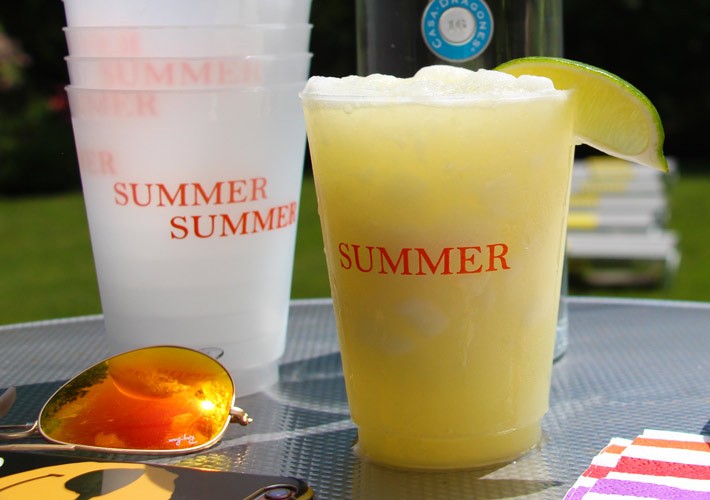 Appetizer Station:
(pick 2 options for your party plus a cheese boards and bowl of chips)
Prepare all the appetizers couple days in advance (stop before the cooking part). Place on sheet trays and cook 1 hour before the party.
Make sure there is variety for gluten free and vegetarian friends. I use this gluten free dough sometimes. Label it too so they feel like you went out of your way to make sure they had something to eat.
Like my culinary hero says make some appetizers and the rest should be store bought. Fun colorful beet chips, peanut butter filled pretzels, and flavor assorted nuts!
These party food appetizers have been a life saver when there is a lot to do before guests come over. I literally make them a couple of days in advance, put them on a sheet tray, and freeze them until the day of the party. Then I take out them out, thaw them in the fridge for 40 minutes and then bake.  GET THE RECIPE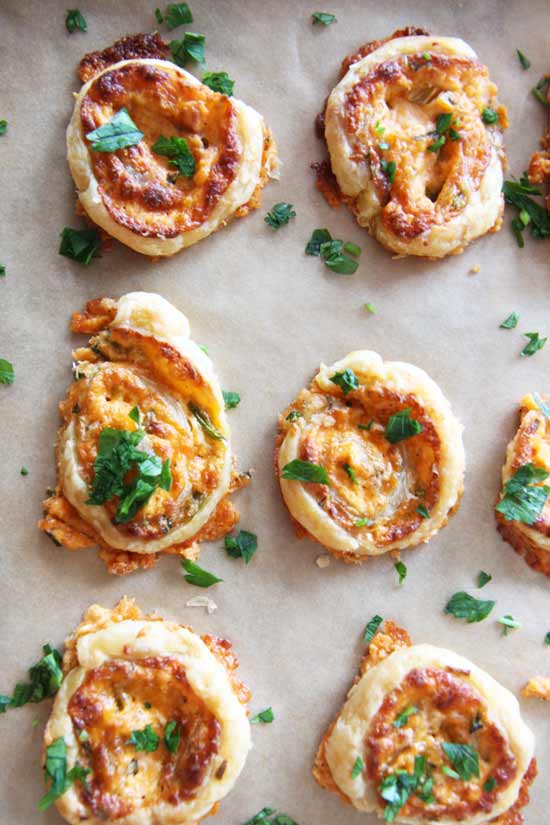 "Potato chip nachos" makes me smile from ear to ear. This is a ridiculously easy recipe combining saltiness, crunchiness, and gooey cheesiness. Each bite creates a yummy salty crunch of the heated potato chip, creamy citrus kiss from the avocado (one of my favorite things), and a familiar comfort food smile from the melted cheese.  GET THE RECIPE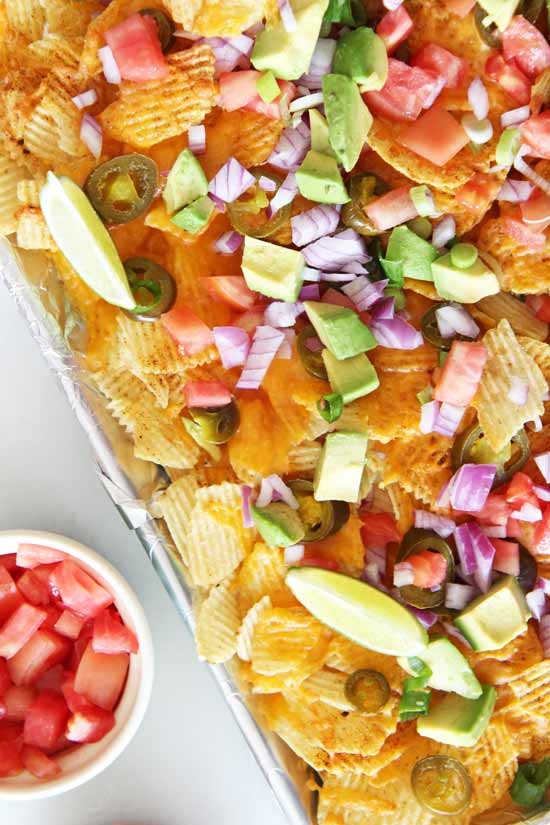 Pigs in a blanket have always been one of my favorite foods, and these "everything bagel" pigs in a blanket are my new obsession. They are incredibly easy to make and are a tornado of crispy, salty, garlicky, cream cheese lava flavor. I definitely cannot eat just one.  GET THE RECIPE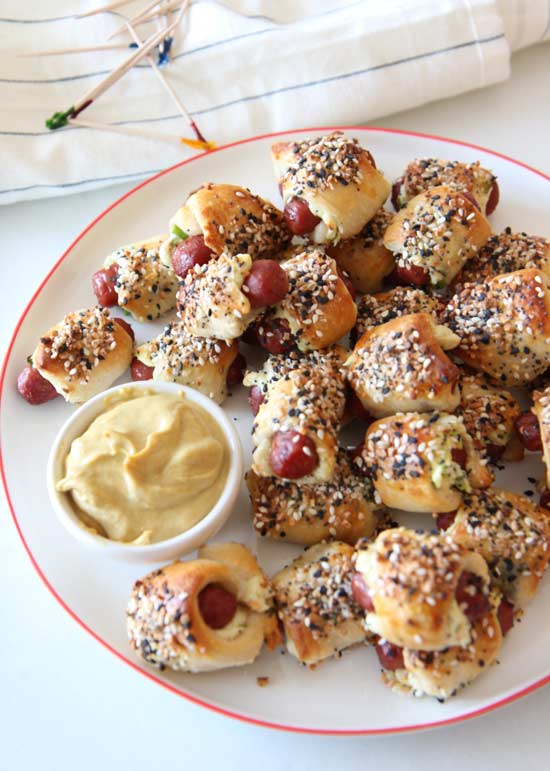 Dinner Fiesta!
Ask some guest to bring salad and sides. This way everyone feels like they got to contribute and it solves that "what should I bring problem."
Make it family style so it is fun and less formal!
Go to the party store and buy fun cheesy decorations.
Just the name "bacon guacamole enchilada," makes my comfort food heart melt. First of all it has my favorite veggie, bacon in the recipe. The salty sweet pork makes my whole day smile like a beautiful sunrise on the beach.  GET THE RECIPE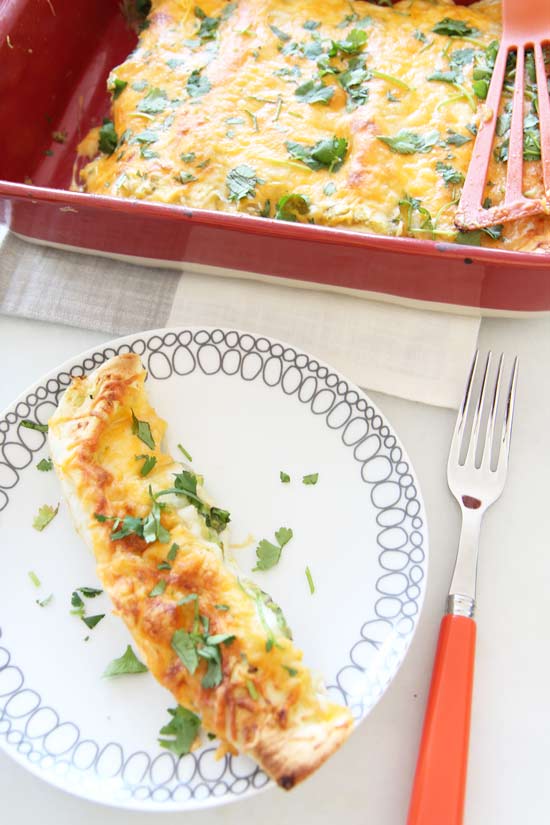 Dessert Destiny!
Ask some of your guest to bring bite size desserts. This way everyone feels like they got to contribute and it solves that "what should I bring problem."
Make sure they know it is ok to bring store bought desserts.
Make one dessert your self too just in case.
Perfect make ahead appetizer that is crunchy creamy and sweet. Make trays of these and store in fridge until the day of the party.  GET THE RECIPE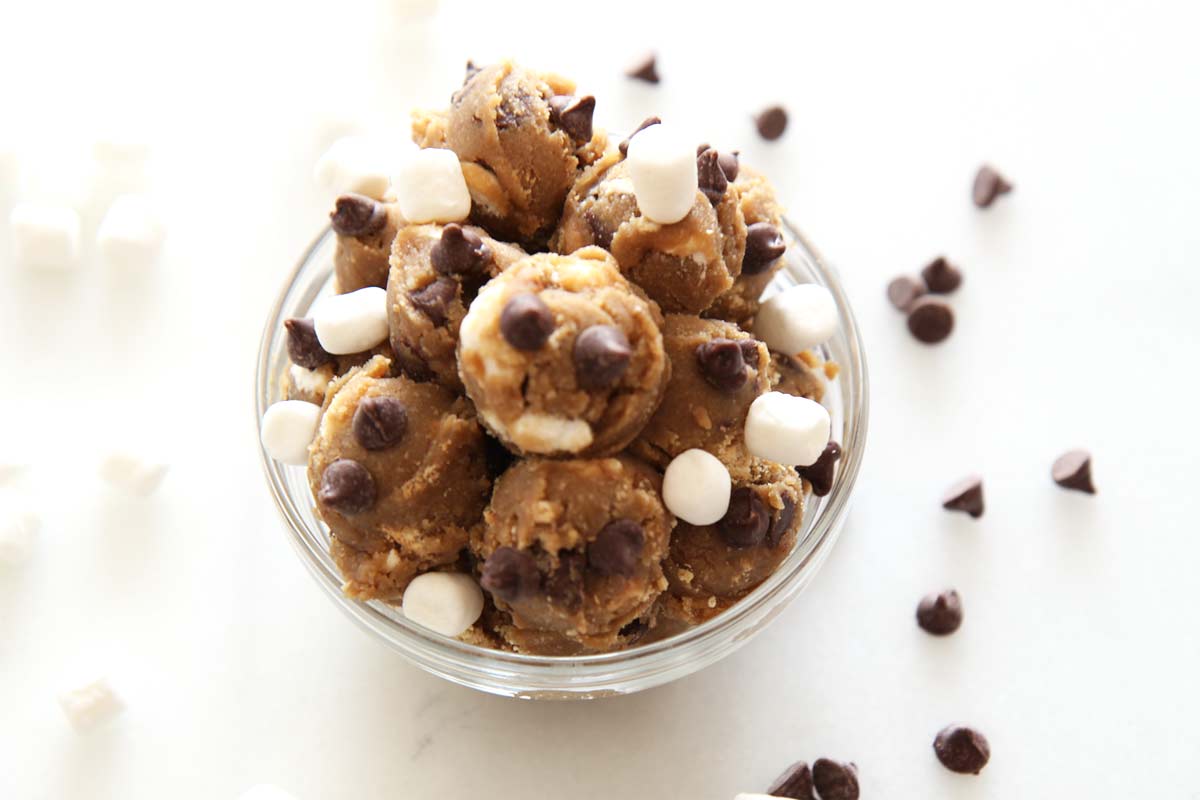 BONUS RECIPE: Candy Cane Cookie Dough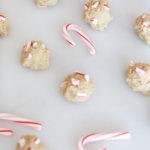 May every recipe be magical and have so much fun. Any  recipes you dont see here or comfort food questions comment below. I am sooo grateful to cook with you! Happy Cooking and any game day questions comment below! Happy eating and make all your recipe dreams come true!
I am so Grateful for you and thankful to get to cook with you! Any questions about this recipe or any others feel free to comment below. May every day be happy comfort food day!
With a grateful heart – Jay
My Favorite way to add a little more gratitude to my life: 
(Visited 548 times, 1 visits today)
Subscribe for tasty, free recipes!