Here are 10 easy recipes for comfort food happy weeknight dinners! Easy eats are always a great idea!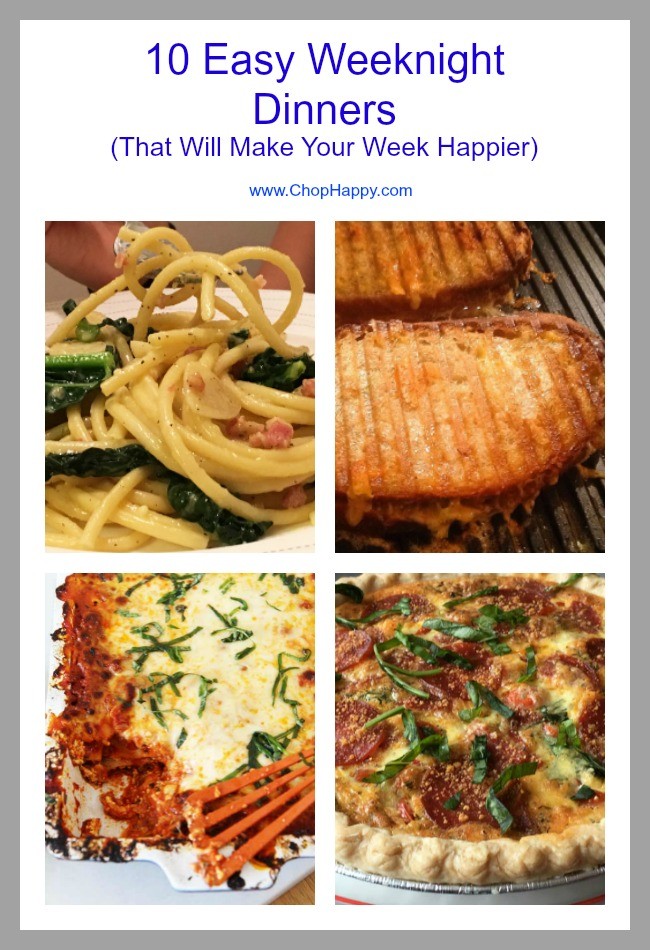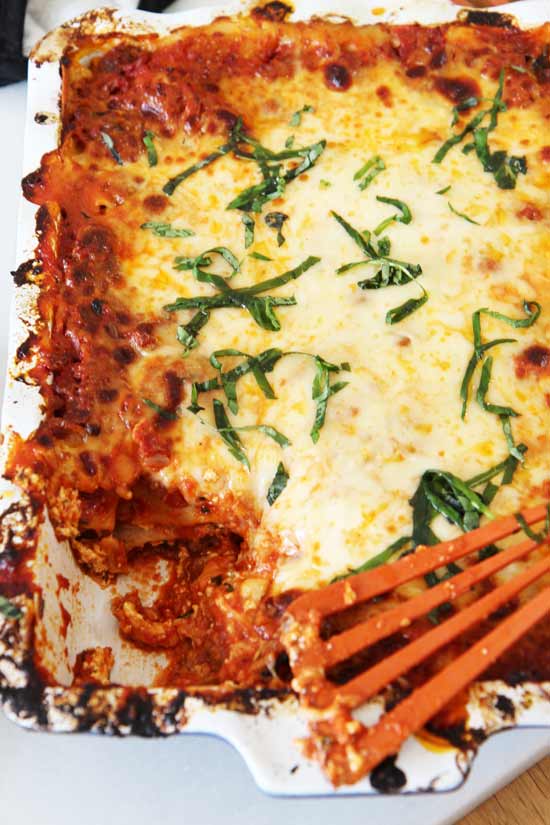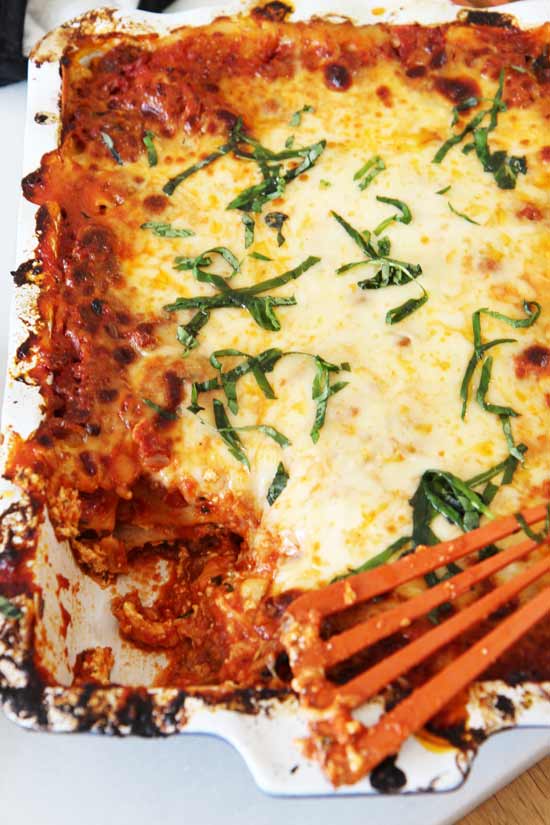 Each bite is a stick to your ribs masterpiece, that you will be proud to serve your family. Weeknight dinners will never be so tasty as this recipe. As you carry this 10 pound pasta creation to the table, you know Sunday dinner is a cheesy success. Get the Recipe.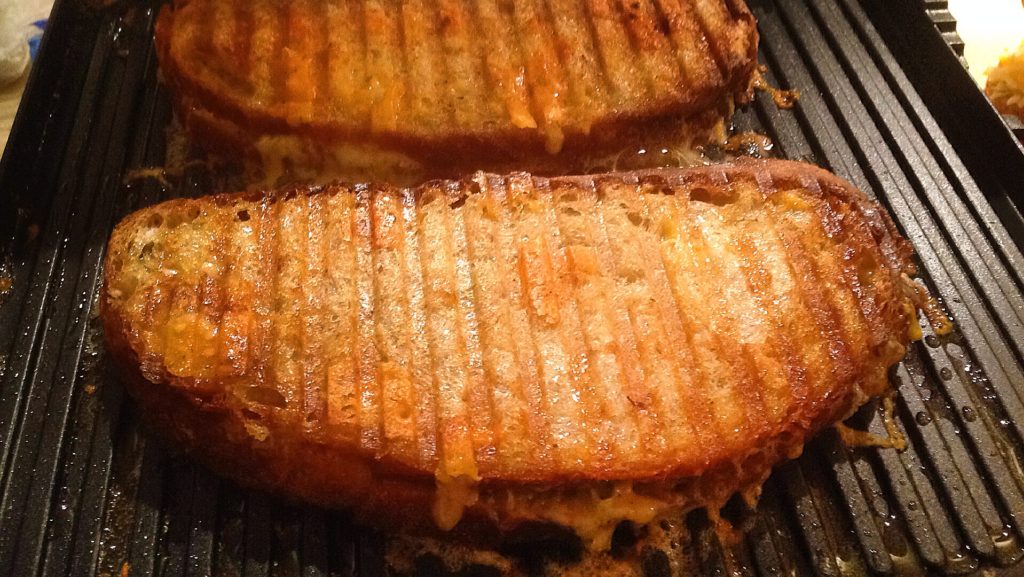 It is crunchy, cheesy, creamy and all the ingredients dance in a utopia of perfect grilled cheese. From the bread to the perfect blend of cheeses and the creamy surprise – I have created the perfect marriage of ingredients to make this a winner. Happy weeknight dinner are in your future Get the Recipe.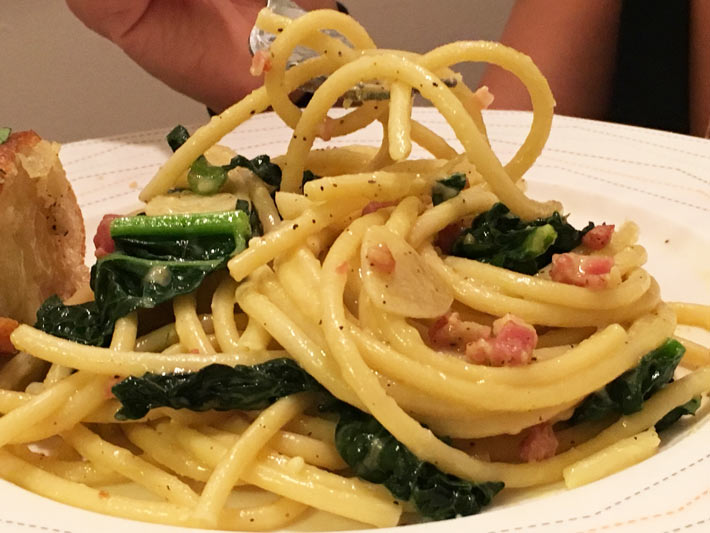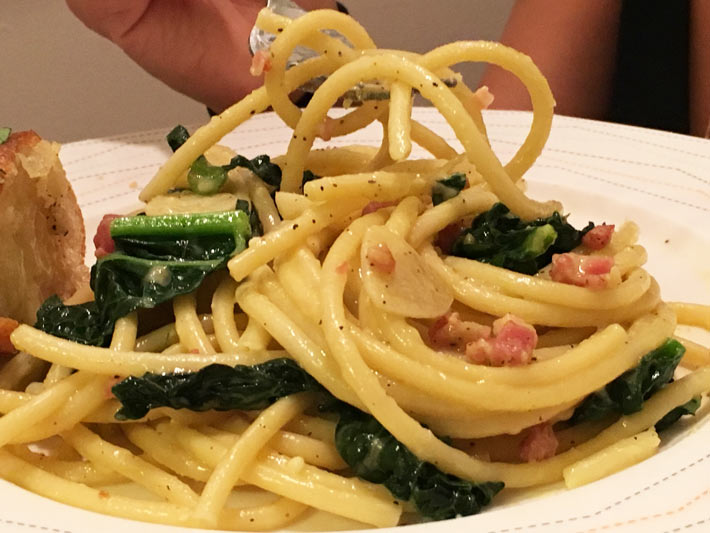 With only a few ingredients you probably already have, you can make this super quick (restaurant quality) tasty pasta.  This is so easy it should be a staple on your weeknight rotation! Get the Recipe.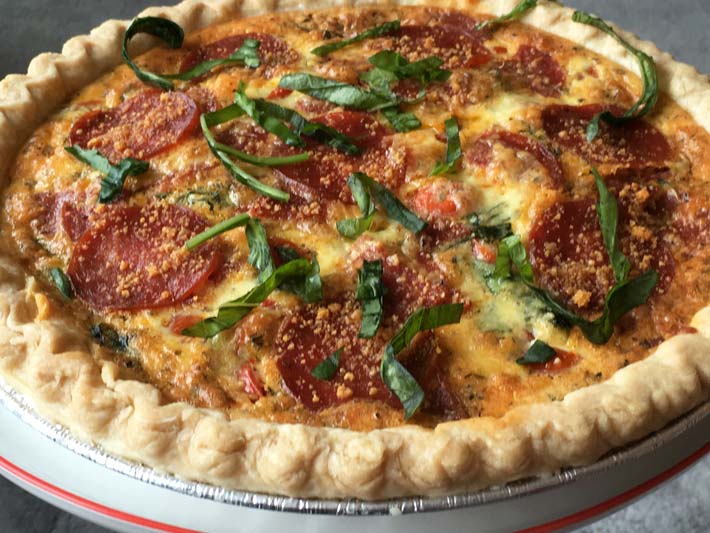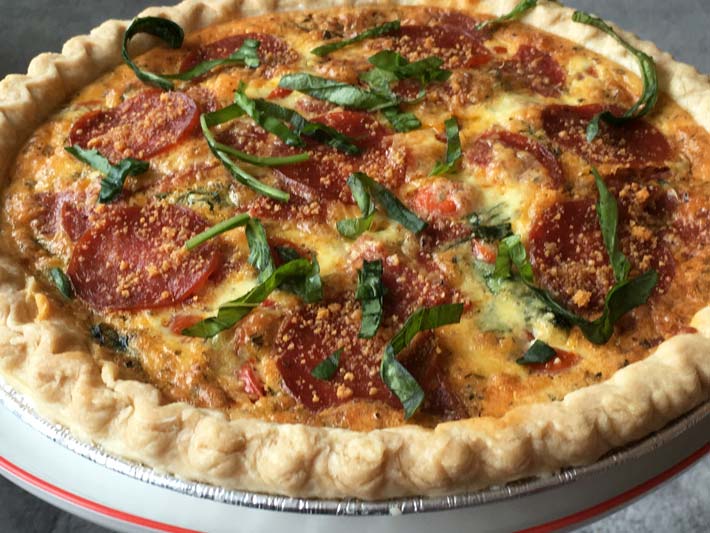 This recipe was inspired by my love of my city (NYC). When I thought up this recipe I wanted you to be able to experience what it's like not only to eat NYC like pizza in (quiche form), but feel like you are in the pizzeria. Get the Recipe.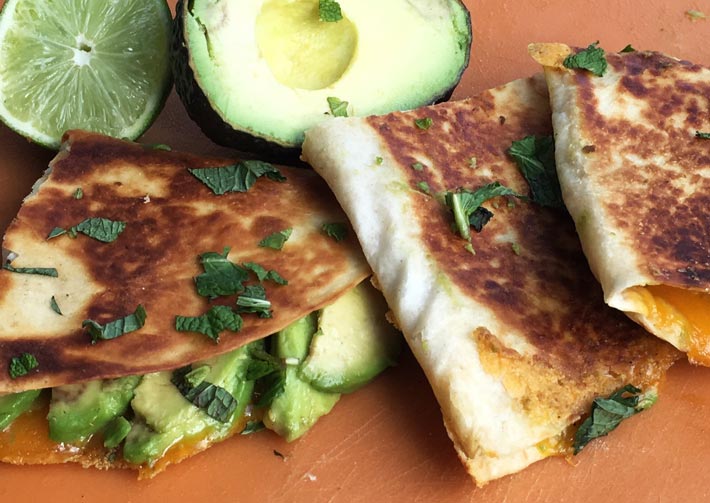 Quick, creamy and cheesy are words every recipe should start with and this one does not disappoint. Get the Recipe.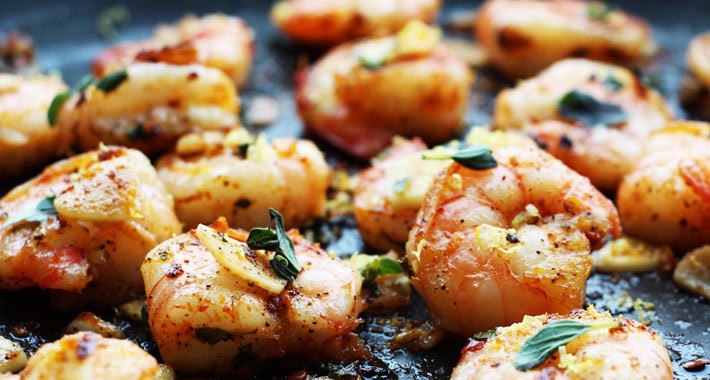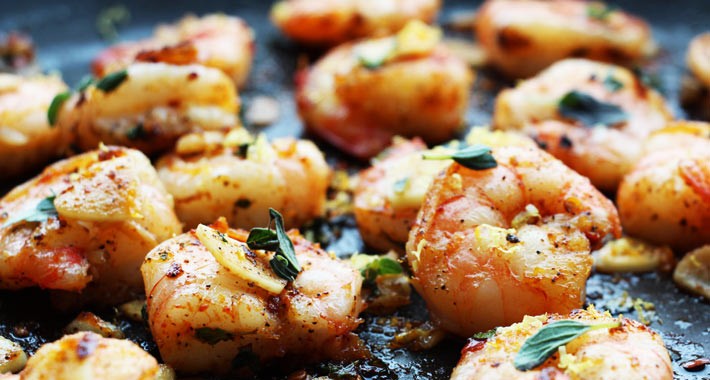 As you take a bite of the juicy plump shrimp and spicy garlic sauce you are instantly transformed to a happy place. Perfect recipe done in 20 minutes all in one pan. Get the Recipe.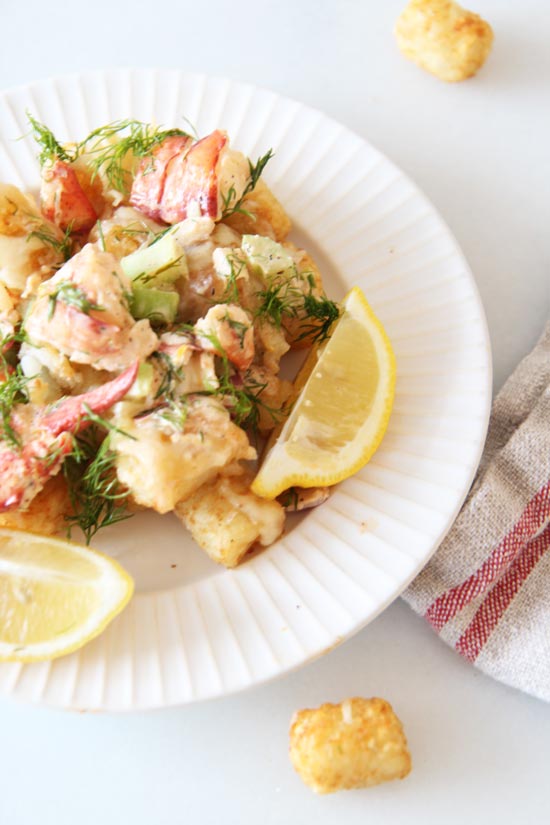 Your deserve decedent nachos that represent how awesome you are. So we elevated the nacho to a seafood tachos (tater tot nachos) that is the perfect treat yourself dinner. Get the Recipe.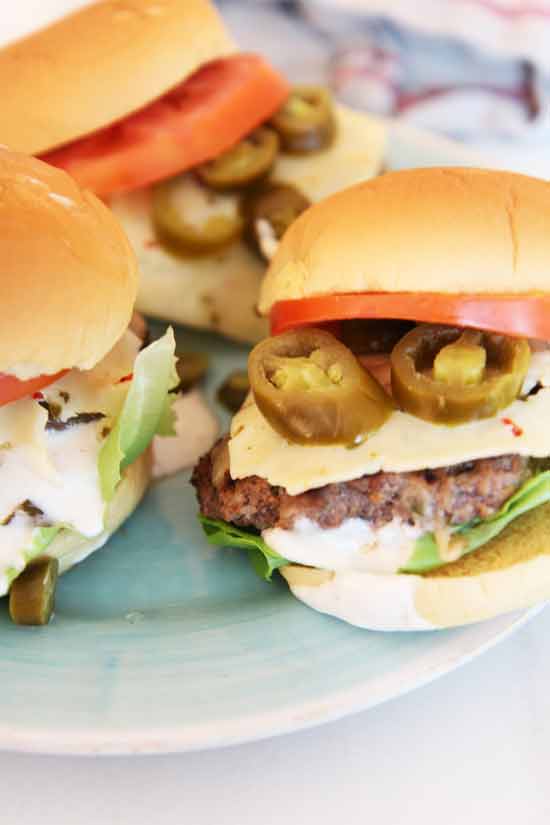 Attention all spicy lovers: I've got quite the recipe for you! This cheese burger tastes like a hot wing, and if you are having a grilling party or weekday bbq, this is the perfect recipe to make in a short time.
Get the Recipe.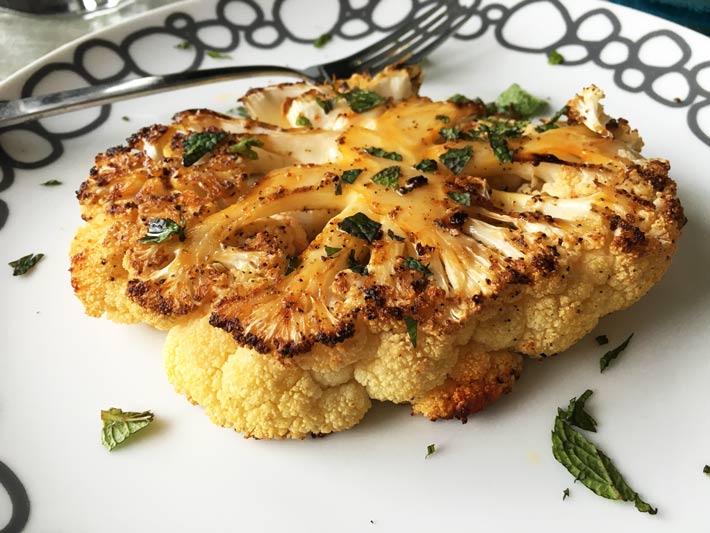 Get ready to not miss the meat! Not only is this quick and easy, it's almost not even a recipe it's so simple. Usually my version of a meatless meal is called potato chips LOL! Then my life changed when I had a roasted cauliflower steak. It's so hearty, smokey and so satisfying for dinner. Get the Recipe.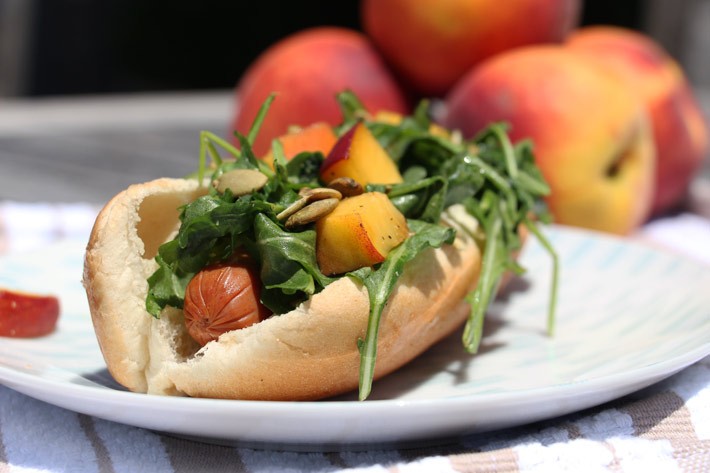 This recipe is one part salad and one part comfort food that is so fast to make – it will be the next New York City hot thing! Get the Recipe.
BONUS RECIPE: I CANT BELIEVE ITS A VEGGIE BURGER!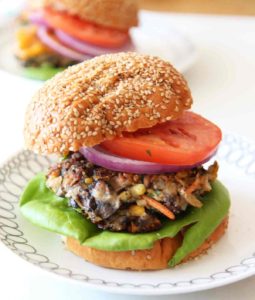 May every recipe be magical and have so much fun. Any  recipes you dont see here or comfort food questions comment below. I am sooo grateful to cook with you! Happy Cooking and any game day questions comment below! Happy eating and make all your recipe dreams come true!
---
Here is Your Dash of Gratitude:

---
I am so Grateful for you and thankful to get to cook with you! Any questions about this recipe or any others feel free to comment below. May every day be happy comfort food day!
With a grateful heart – Jay
(Visited 1,049 times, 1 visits today)
Subscribe for tasty, free recipes!