This is a crunchy bright quinoa salad for any summer celebration dinner.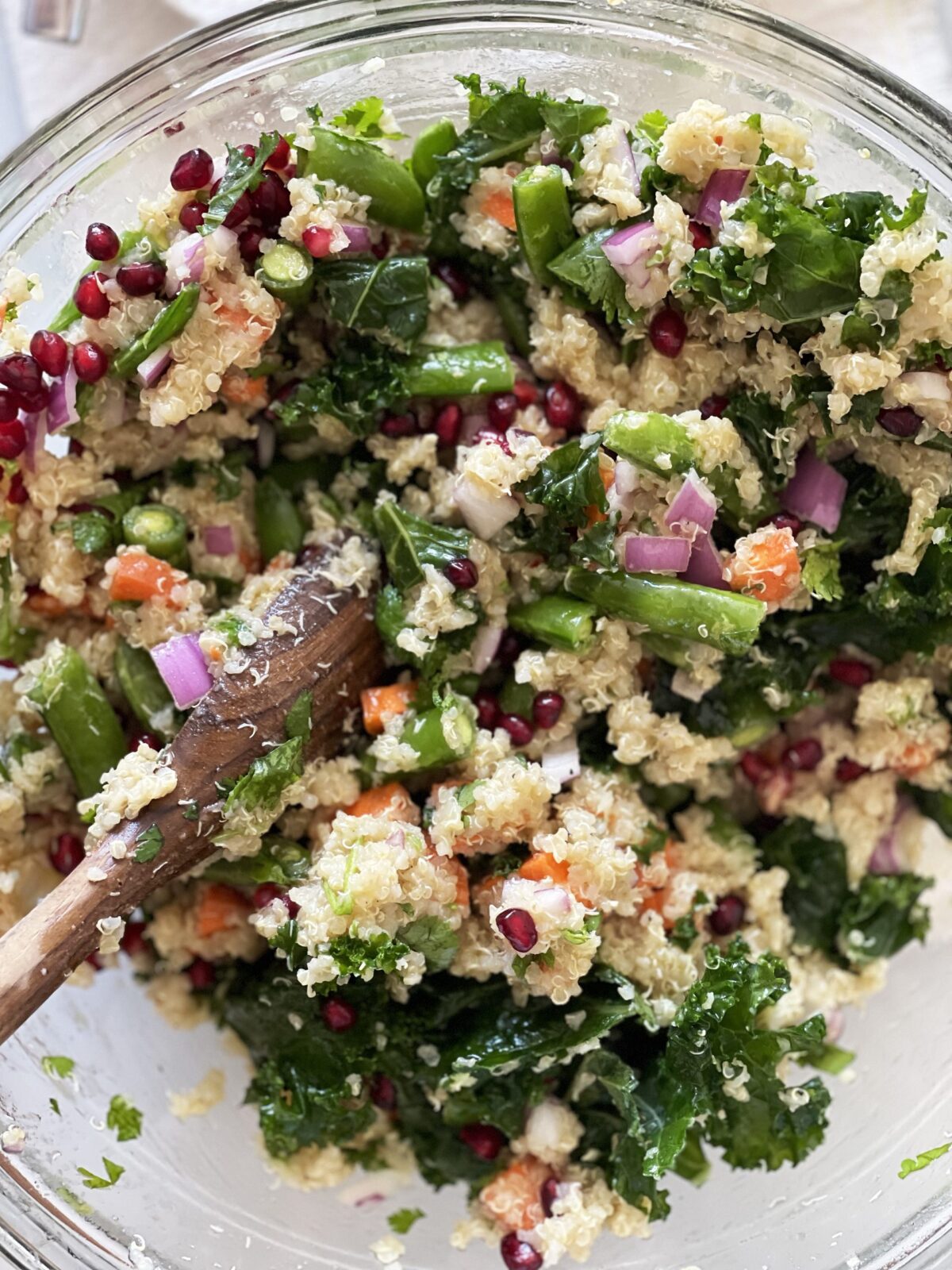 I call my friend Amy the vegetable whisperer! This recipe is dedicated to her! Every time we hang out she makes something healthy to go with my
fatty burgers
or
steak
. I call her the veggie whisper because no matter what healthy thing she makes it always tastes so good and inspires me to cook healthy! So I decided to use acid and crunchy veggies to make a big salad that I could eat all week! Through out the week I add
protein
or
avocados
to change it up! 
A fun way to get dinner on the table on a crazy week is make lots of grains and mix with veggies on Monday and then eat it throughout the week. Use the extra time not cooking to do some
self care
! 
Steps to Great Vinaigrette:
1. Use lots of citrus! Freshly squeeze lemon or lime into the base of  a vinaigrette. The acid add brightness and balance. I always start with 1 lemon and then if need more tang add another half.
3. Season with more salt and pepper then you think! Keep adding small amounts and tasting until it tastes great to you! Salt is a flavor enhancer and makes food go from good to great! 
Happy Cooking and hope this makes your dinner easier!
Hope you love this recipe and I am always grateful for you! Happy Cooking!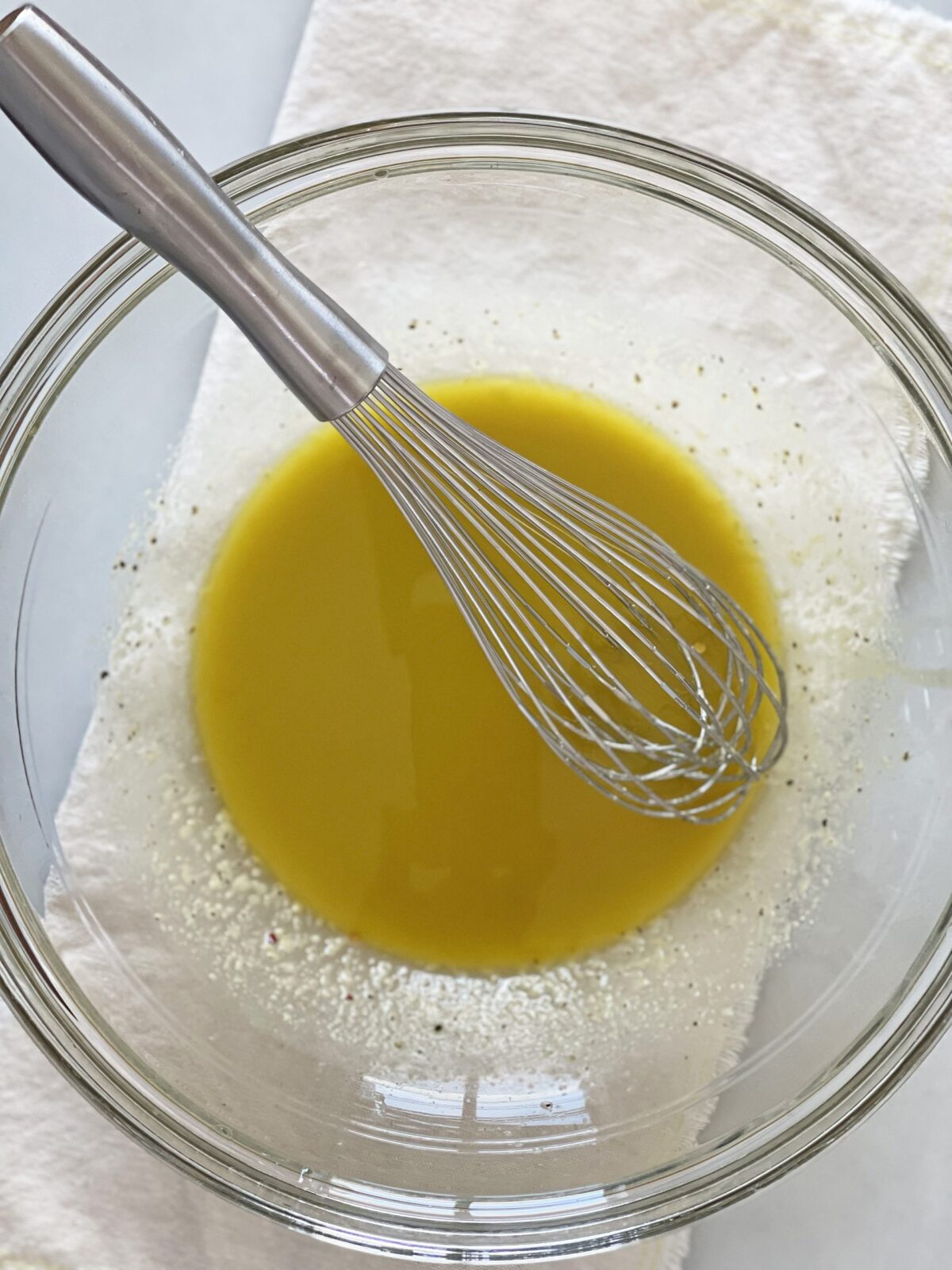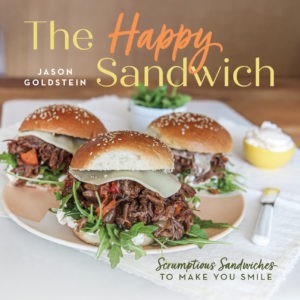 Gratitude Tip While You Cook:
My mission with Chop Happy is to create easy recipe for busy people with a dash of
gratitude
! Since we all have to be in the kitchen at some point in our day lets use that time to zen out and gain more gratitude.
For the time the quinoa cooks visualize your dreams as if it is already here. Working on you does not have to be a long drawn out process. It can be as simple as a couple of pages of a motivational book. The perfect book to read to learn more about finding calmness, your dreams and making your wishes a reality is
The Secret!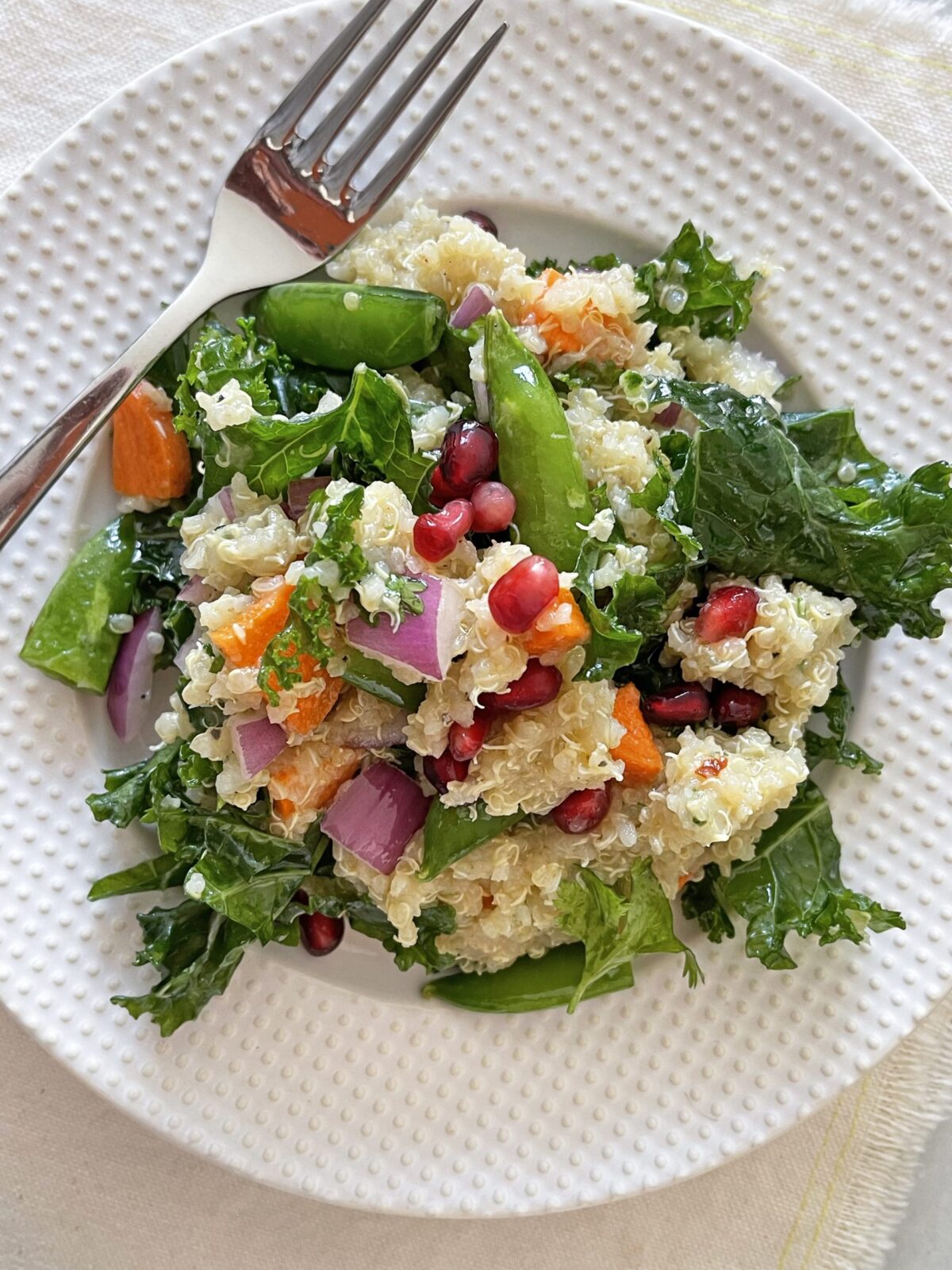 Time Saving Dinner Hacks / Cooking Tips:
Freeze Your Leftovers For An Easy Dinner On A Busy Day: Quinoa can be frozen for 6 months Just wrap in saran wrap and then into tinfoil. I love pulling out dinner months later when don't have time to cook.
Gratitude While Stirring: Use the kitchen as a place for self care. As you stir or chop say what you are grateful for. I do this all the time so that cooking can be a time to recharge. 
Watch How To Make This Crunch Salad:
Crunchy Quinoa Salad with Lemon Lime Vinaigrette
Ingredients
2 cups cooked quinoa (cooked to package instructions)
1/2 red onion (chopped)
2 cups sugar snap peas (chopped in half)
1/2 cup pomegranate seeds
1 carrot (chopped)
1 dinosaur Kale (chopped)
Lemon Lime Vinaigrette
1 lemon (juice)
1 lime (juice)
1 teaspoon Dijon vinaigrette
1/2 cup extra virgin olive oil
1 teaspoon salt
1 teaspoon pepper
1/2 teaspoon red pepper flakes
Instructions
First, whisk all the vinaigrette ingredients in a big bowl.

Next, add the cooked quinoa, red onions, sugar snap peas, carrots, and kale and mix.

Finally, let sit for 30 minutes in the firdge or overnight for flavors to combine and enjoy!
Great Healthy Articles:
(Visited 233 times, 1 visits today)
Subscribe for tasty, free recipes!