Easy chickpea salad that you can eat on its own or with grilled chicken. This chickpea salad can last all week in the fridge so you do less work!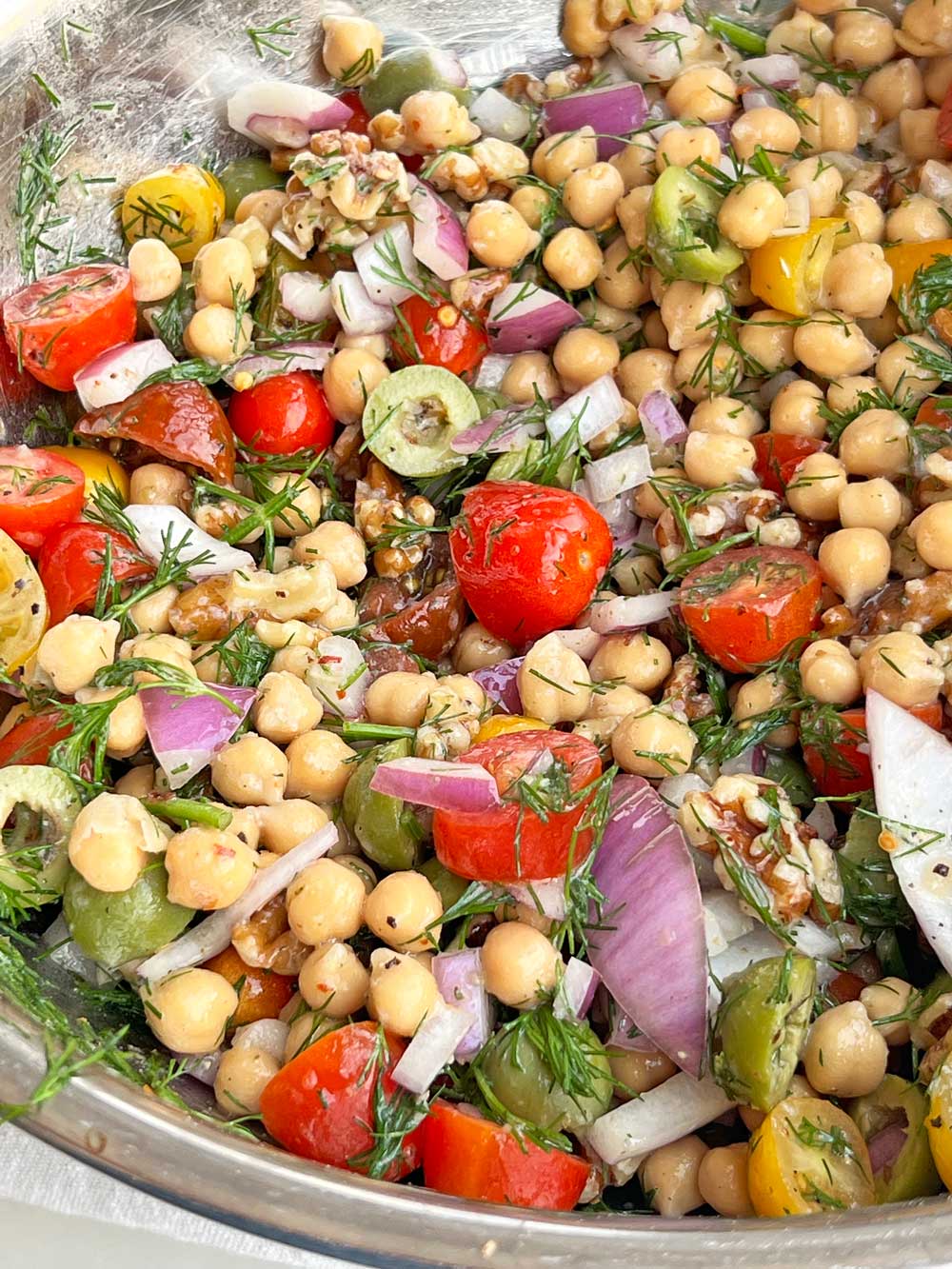 This is an easy meal prep recipe that lasts in the fridge all week with out getting soggy. I make this chickpea salad on a Sunday and then add tuna for lunches, chicken for dinner, and roasted shrimp to treat myself! Growing up my mom was super healthy and always served us a salad with our meal. I learned to crave a salad with dinner and now crave it as dinner. Hope this recipe brings sunshine in your life! As you chop listen to the chopping sound, as you stir say what you are grateful for, and as you let the food cook read a gratitude book for self care.
Using The Dressing As A Marinade:
Chicken: marinade 4 hours to overnight
Steak: overnight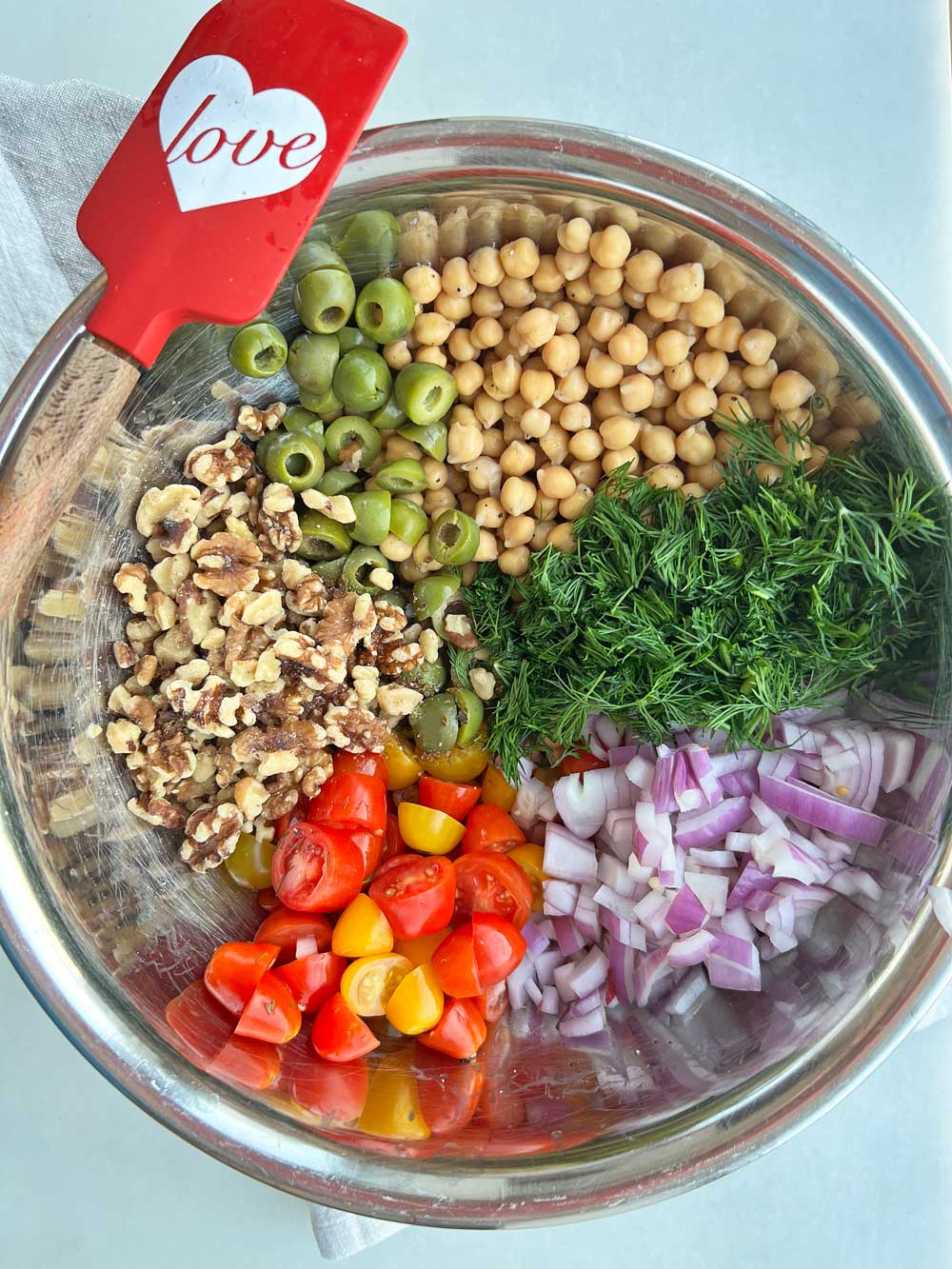 Chickpea Salad with Dijon Dressing
Ingredients
Salad Ingredients
2 cans chickpeas
1 teaspoon salt
1 teaspoon pepper
1 tablespoon red wine vinegar
1 handful olives (chopped)
1 pint cherry tomatoes (halved)
1 handful dill (chopped)
1 handful walnuts
1/2 onion (chopped)
Dijion Dressing
2 garlic cloves (grated)
1 tablespoon red wine vinegar
1 teaspoon Dijon mustard
1 teaspoon salt
1 teaspoon pepper
1 teaspoon oregano
1/2 teaspoon red pepper flakes
1/2 cup olive oil
Instructions
First, place all the salad ingredients in a bowl (you can use any nuts but walnuts holds its strength and does not get soggy easily).

Next, whisk all the Dijon dressing ingredients together.

Finally, pour dressing on the salad, mix and enjoy!
Happy chickpea salad cooking and I am always grateful to cook with you! If you have any recipes you would love to see on Chop Happy please comment below and I will try to make it just for you! Also I do private Zoom Cooking Classes! Just email me at [email protected] to set up a class.
Any questions feel free to comment or check me out on Instagram and Tiktok: @chophappy!
Easy Dinner Recipes For a Busy Day:
With a grateful heart and an amazing carbonara tummy – Jay
This book changed my life and it is how I elevated my home cooking:

(Visited 410 times, 1 visits today)
Subscribe for tasty, free recipes!